Celebrating Seniors Every Day
World Animal Day was October 4th, but in our home, animals are celebrated every day of the year. To commemorate this day, I'm highlighting a few adult and senior cats available for adoption at North Shore Animal League America. Adult and senior cats are absolutely incredible companions, but sadly they are often overlooked in shelters across the country even though there are so many good reasons to adopt them.
But for me, the best reason of all is the face of Leon Bear Stern.  He was an adult cat when we adopted him & was the love of our lives.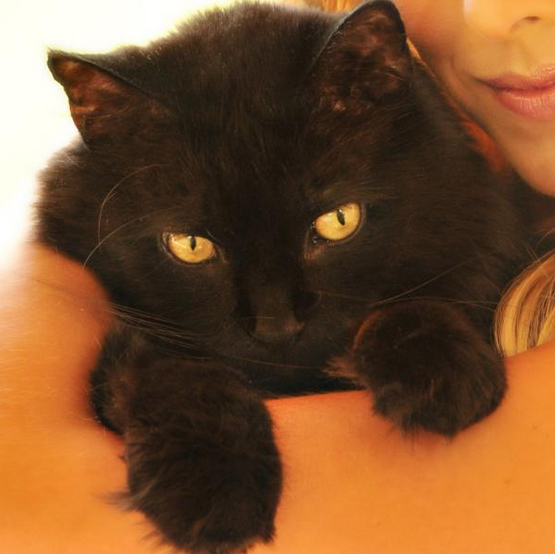 Even though it's difficult to write about him, I want to share our magical Leon Bear with you. I can't believe it's almost a month since he died — September 12, to be exact. We'd been following a mass on his liver for the past four years with ultrasounds every six months. It was growing very slowly and not showing any clinical signs. Then, a week before he died, he stopped eating and was not acting like himself. An ultrasound showed the mass had grown so much that it was disrupting other organs. Leon Bear Stern did not survive his surgery. Our hearts broke. Howard and I both are having the hardest time, but we know he's comfortable now and with Apple and Bianca and Charlie and Sophia.
Watercolors of Leon Bear
by Howard Stern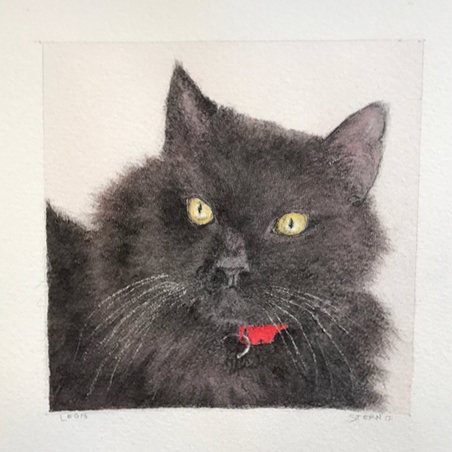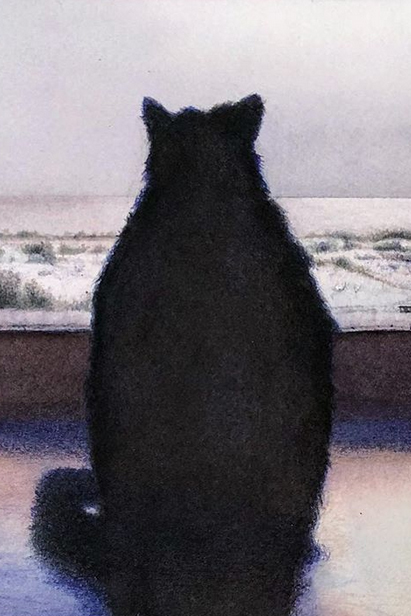 Leon's life story is as incredible as he was. In the spring of 2011, several awful tornadoes touched down in Alabama. My colleagues at Animal League America sent their Emergency Rescue Team to the area several times to coordinate rescues and bring unclaimed pets back to Long Island for a second chance.
One of those shelters was almost destroyed. The building itself was gone and most of those poor animals perished. But there were a few who survived, and one of them was a big, gorgeous, green-eyed hunk with long black hair. They found him wandering alone through the rubble and brought him back. That cat was our Leon Bear, 18 pounds of pure joy and love.
It haunts me to think of all the animals who didn't make it through those terrible storms — and through all the recent hurricanes, too. They are the most vulnerable among us. And my heart aches at the thought that our gorgeous Leon might never have been adopted if not for the valiant work of our Emergency Rescue Team.
Just like the more than 100 precious nuggets they recently rescued from the Carolinas and the surrounding areas after Hurricane Florence caused record-breaking damage and uprooted so many lives, Leon Bear was also a product of their amazing work.
Here are just a few adult and senior cats at North Shore Animal League America with a lifetime of love to give.  Go visit my colleague Dorit, the Feline Enrichment Manager at Animal League America. She'll make sure you find the perfect four legged addition to your family!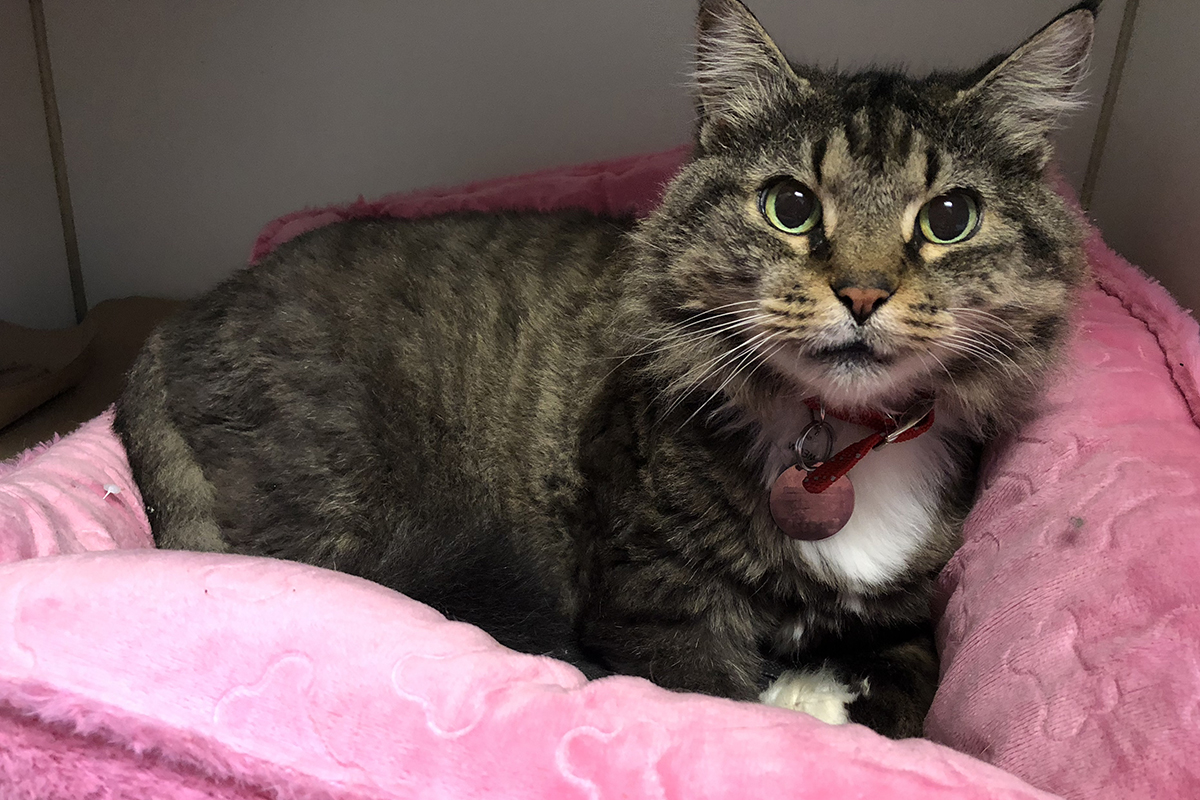 Serena, Adoption #E3321: Senior Serena is as spry as a kitten! Her energy has served her well as she has already survived a hoarding situation and the devastation of Hurricane Irma. Most recently she lost her home to a fire and is back safely with us as we begin a search for a fresh start. The joy of adopting a senior is the gratitude they return to their heroes for giving them back the comforts of home they've missed. Serena truly deserves a forever home that she can finally call her own.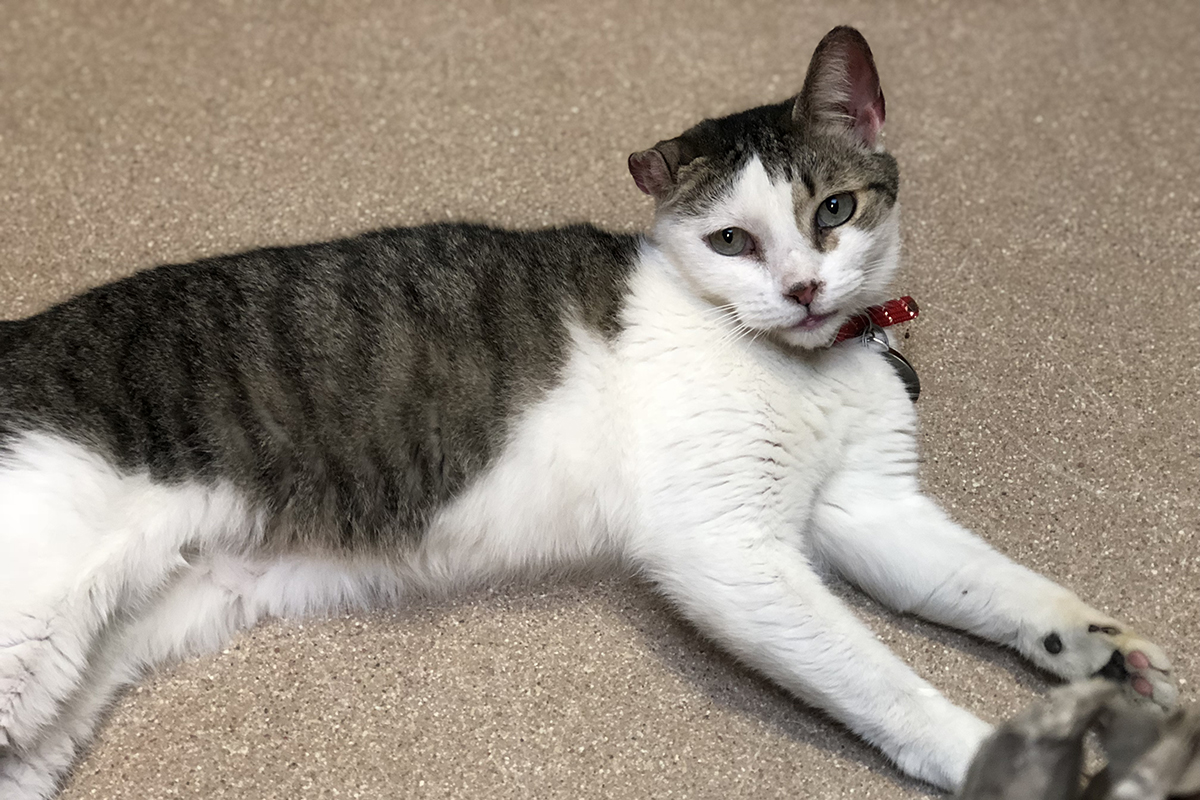 Angel, Adoption #H209063: At first look, Angel appears to be a cat who has experienced hard living, but come a little closer and you'll be touched by her resiliency. This sweet girl truly is an angel, and her next home will be heaven on earth! All you need to love Angel is a gentle touch. Her purring sounds like a motor running at the slightest ear rub. As a matter of fact, you'll forget she's 10 years old when she starts to play with the energy of a kitten. We've promised Angel that her next home will be the one she's been dreaming of. Help her dreams come true—adopt her!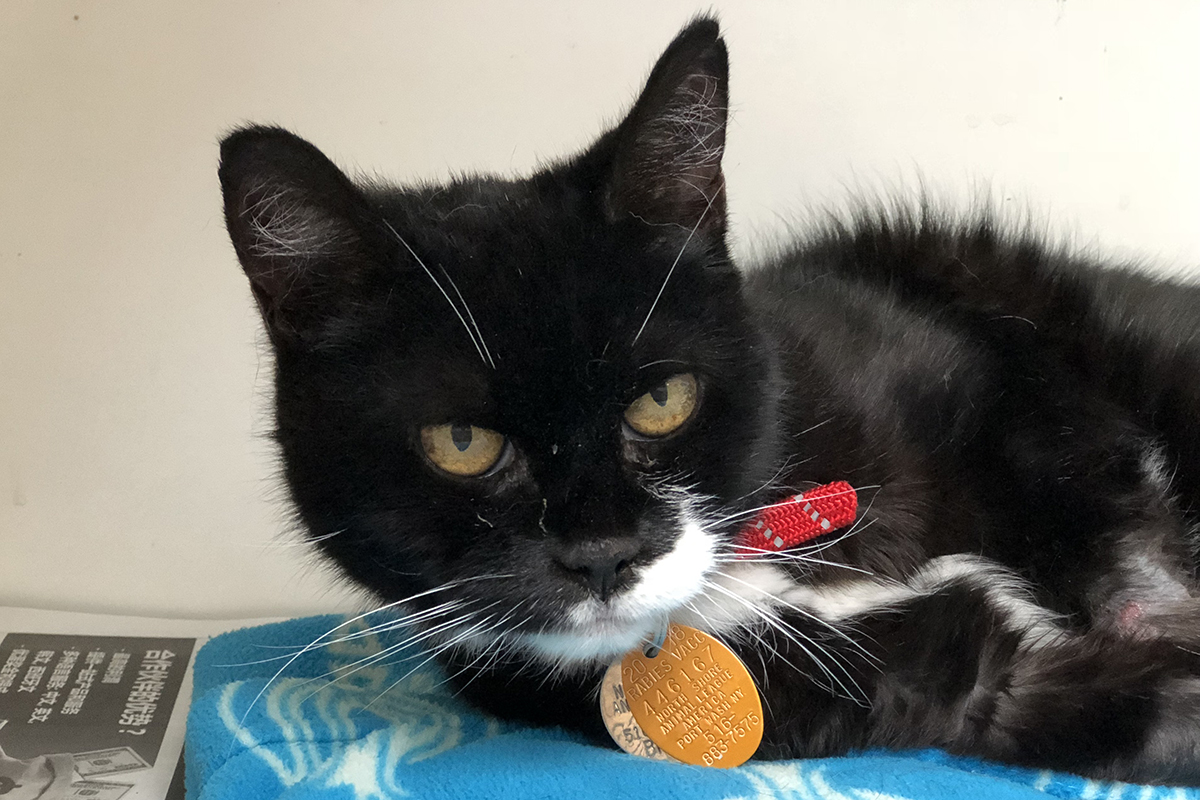 Stanleigh, Adoption #BF2351: Stanleigh's rescuer found her alone and fending for herself outside in the harsh elements, and quickly discovered this senior was declawed and toothless. How she managed on her own is a mystery, but we do know she was a lucky lady when she found the comfort of our Adoption Center. She's been receiving the best medical care for Chronic Renal Disease and is treated easily with a special diet and medication. Stanleigh has put the past behind her and we've promised her the brightest future as the beloved pet she deserves to be.
Please consider opening your heart and home to a deserving homeless animal.  Visit Animal League America or a shelter in your community.
xo
Beth
P.S. October is National Pet Wellness Month. If you haven't taken your pets to the vet recently, please make an appointment today. They age much faster than we do, so regular exams are crucial to your pets' health. If you live near Animal League America, our Pet Health Centers is a great place to visit. Learn more at www.phcanimalleague.com.
P.P.S. I'll be joining North Shore Animal League America once again this year for our annual Get Your Rescue On® Gala, Friday, November 30, at Pier Sixty at Chelsea Pears in Manhattan. Howard and I are honored to be the co-chairs of this event for the sixth year in a row. Joe Gatto of "Impractical Jokers" is hosting the Gala, and we'll present awards to Tito's Handmade Vodka and Elvis Duran! And there will be a live performance by the legendary Joan Jett and The Blackhearts.
Proceeds will benefit Bianca's Furry Friends Feline Adoption Center (BFF), a state-of-the-art facility now under construction at Animal League's Long Island campus. Named in memory of our beautiful dog Bianca, who died in 2012, BFF is dedicated to the rescue, care, and adoption of cats and kittens. I always love this event, but I'm especially excited this year. In August I joined Animal League America's Board of Directors. I'm thrilled to be working even more closely with this pioneering no-kill organization. To learn more about the Gala, visit animalleague.org/2018gala.