Kitten Season 2018 Stinkin' cute and heartbreaking.
Our house has gone formal in the past few weeks. So many Tuxedo cats and kittens. Did they all get the memo? Did it specify white gloves and, um, tails? Must be prom time, or maybe wedding season
Actually, no. It's kitten season, and what a season it's been …so far!
Ava and Emma, Effie, Mama Serenity, Cookie Dough, Godfried, and Rocky Road, Triscuit, and Truffle, and more — and all Tuxedos. They're my adorable "waddle" of penguin nuggets. (I checked. A group of penguins on land is a waddle, which certainly suits them!)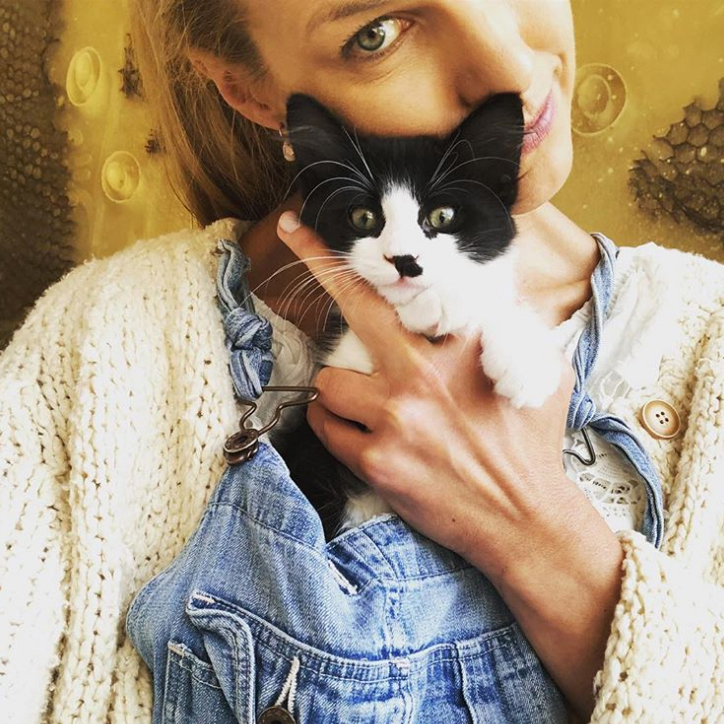 Rocky Road and Effie, impish Tuxedos.
But one resilient beauty deserves special mention. Her name is Dream and she was found with her rear leg dangling behind her. She was brought to a kill shelter, where she was on the "to be destroyed" list. My heroes at North Shore Animal League America pulled her just in time. Her severely broken leg had to be amputated, but she healed beautifully and walks around like nothing happened.
This 6- maybe-7-year-old girl loves to love. She's always in the best mood, smells like freshly baked blueberry muffins (honestly!), and offers her belly for a rub every chance she gets. And she is simply the best morning greeter ever, trotting toward you full of life and chirping the whole time.
Howard named her Dream because she is one. Needless to say, we both fell hard for this dream girl, and I was honored to deliver her to her lovely new mom. There's something so incredibly rewarding about helping an adult cat find a wonderful home, especially when that kitty is imperfectly perfect. Dream on, sweet Dream!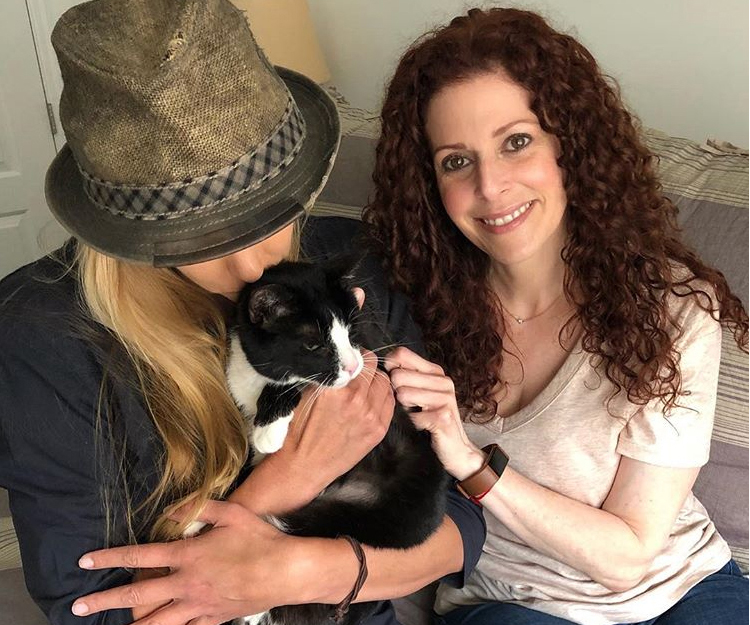 A Dream delivered!
Lucky, another Tuxedo, definitely earned her name. On Memorial Day, this terrified nugget was found trapped between a wall and a staircase. Enter Chief Moreno, the Nassau County Fire Department, and the Nassau County Police Department. Brilliant teamwork, followed by a medical check-up (just a few bruises), and then a couple of days "trapped" in my arms, and ta-da! She's home! One-Two-Three.
Lucky's amazing story shows what can happen when there's a network of rescue available. I am so grateful to everyone who made Lucky one very lucky kitten.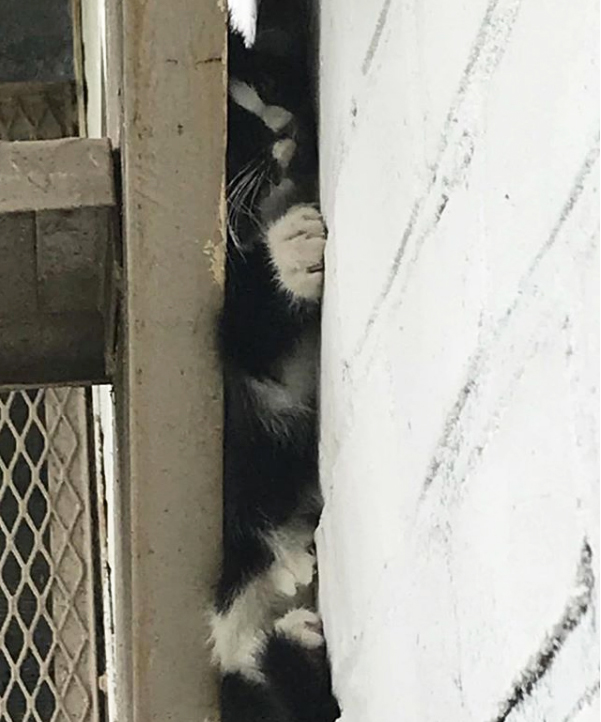 Trapped and terrified!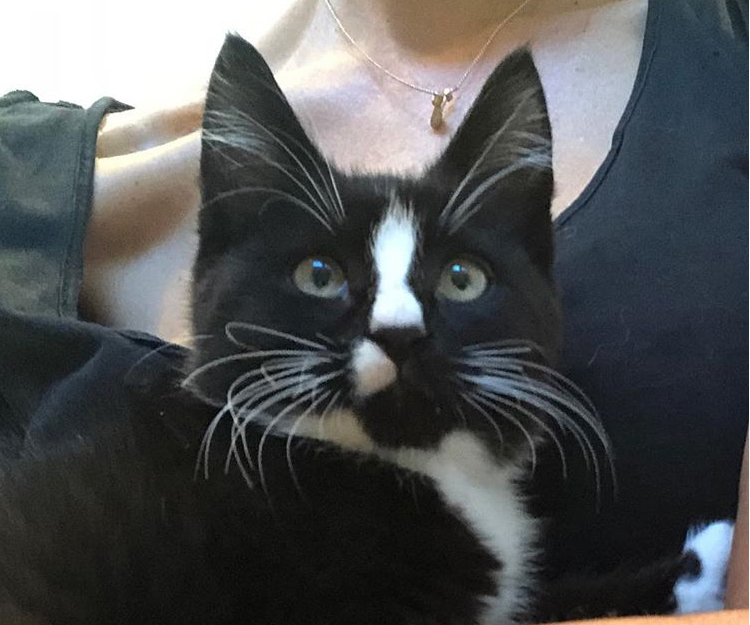 Trapped in a hug.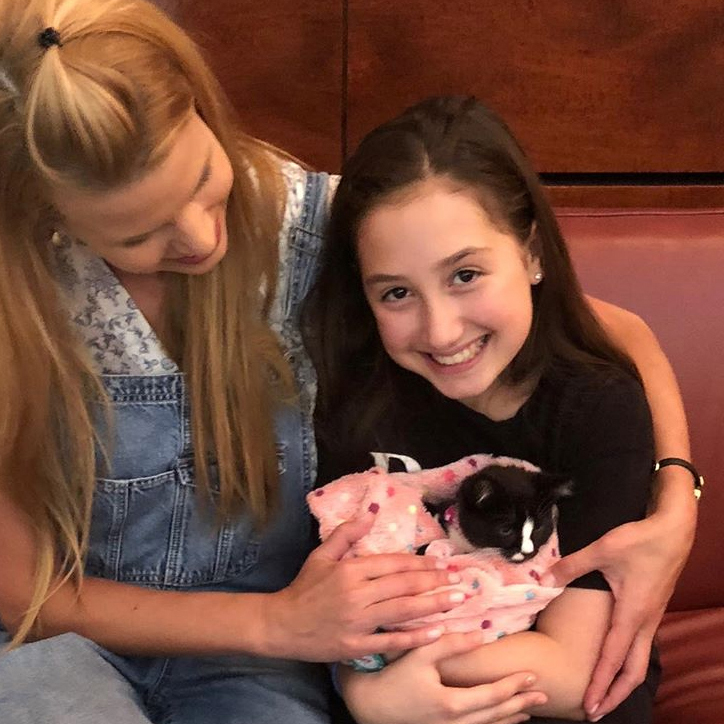 Held close and loved.
Of course, these happy endings make my heart full. But my thoughts are never far from the heartbreak I feel for all those who are not as lucky as these. As much as I love my resilient nuggets, I wish kitten season simply did not exist. Millions of healthy, adoptable cats, kittens, dogs, and puppies are euthanized each year because there simply are not enough homes for them all. It all stems from human ignorance and irresponsibility. It's wrong, but we can do something about it.
Education and spay/neuter are the answers.
For more than 20 years, my colleagues at Animal League America have helped people from coast to coast find low-cost spay/neuter in their own communities through a program called SpayUSA, the nation's only low-cost spay/neuter referral network. In 2017, SpayUSA helped 20,000 clients and 48,287 dogs and cats find safe, accessible spay/neuter. Just imagine the suffering this program spared and the lives it saved! Tell your friends. Educate your community. Tell them to spay/neuter and pass it on.
There are two more Tuxedos to tell you about, Zac and Teddy. Several weeks ago the local fire department called me to say they'd found a sealed bag left in front of the station. Inside were four kittens, Zac and Teddy and their littermates, Chloe and Xander.
They were just one day old and still had their umbilical cords attached. I thanked the firefighters — true heroes — and asked them to transport the kittens to Long Island Veterinary Specialists, where Dr. Jackie Holdsworth and her team bottle fed them and nurtured them until they were weaned and on solid food and ready for me. My little survivors!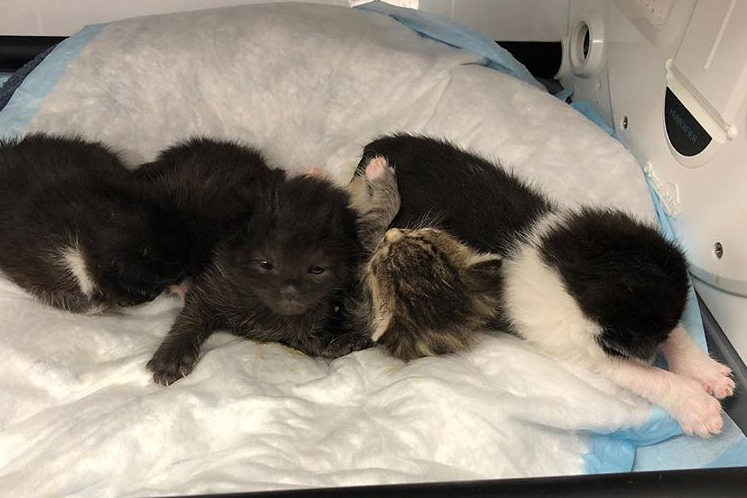 Zac, Xander, Chloe and Teddy (May 1)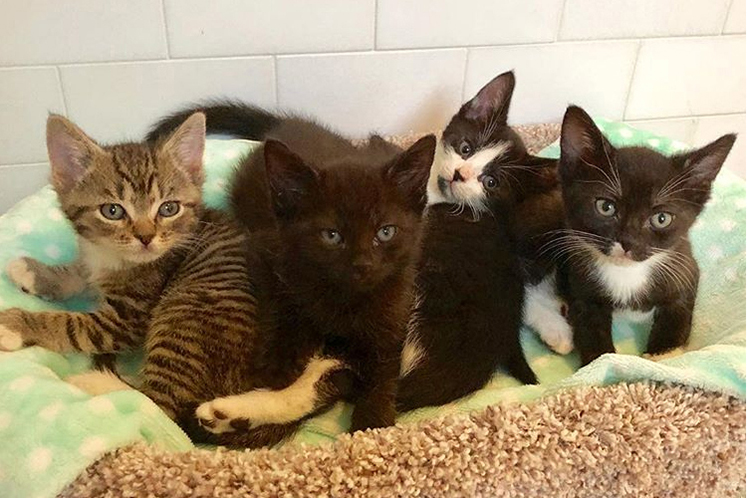 Chloe, Xander, Teddy and Zac (June 9)
The heartlessness of their cruel abandonment haunts me, and so does the thought that the mother of these beauties probably never got a chance to care for them and find a home of her own. As I said, this is wrong, but we can do something about it.
Whether they're homeless like Dream and Lucky and subject to the dangers of life on the streets, or whether they're newborns like my beautiful Bag Kittens, they're all products of neglect, indifference, and outright cruelty.
Spay/neuter, adopt, foster, and spread the word. Together we can do so much for so many.
xo
Beth
P.S. It's June! Besides kittens, proms, and weddings, June also means Father's Day. Even though the actual day has come and gone, we can still celebrate pet dads. In fact, we should celebrate them every day of the year. So let me extend my thanks and love to the men who help vulnerable animals, including Effie and Lucky's hero, Chief Moreno. If you live with a "pet papa," be sure to say thank you!
And on that note, a thankful Happy Father's Day to my dad, Robert Ostrosky, and to Howard and Yoda. You are the best!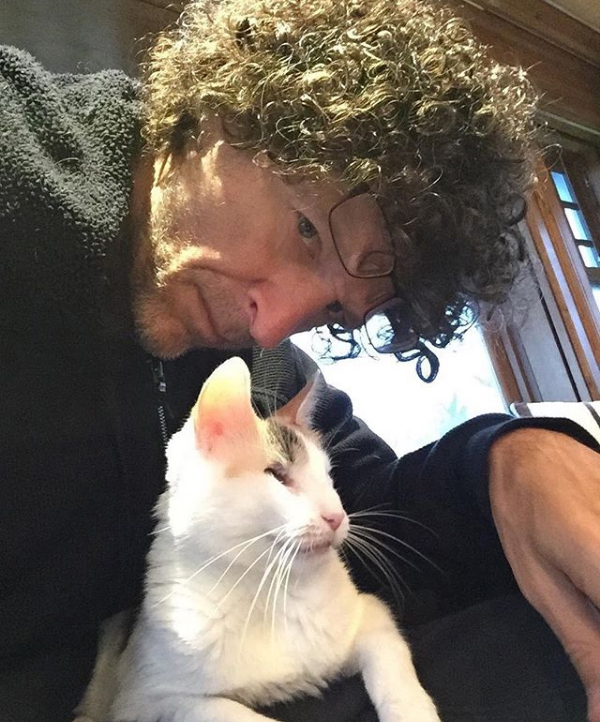 Howard and Bella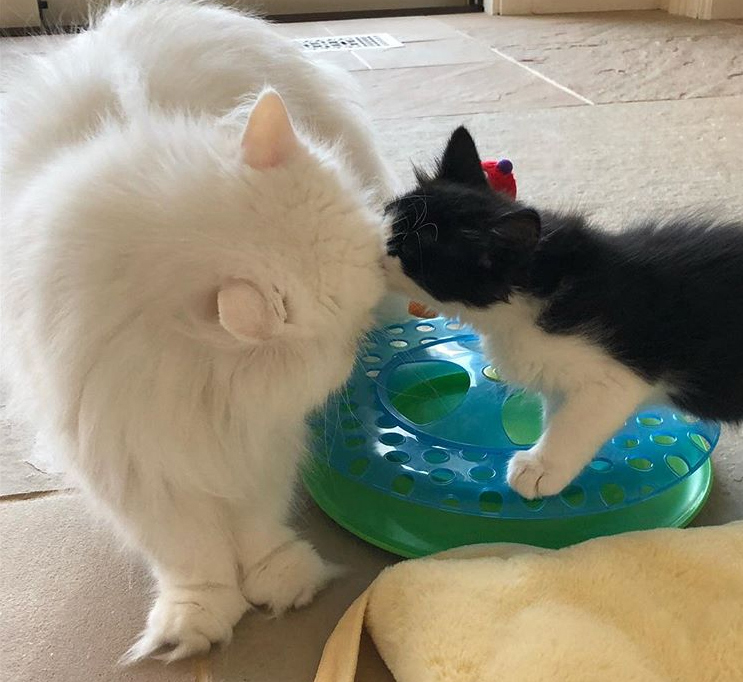 Yoda and Rocky Road
P.P.S. If you're shopping for one of June's special days, or if you'd like to treat yourself to something special, please visit LuxAnthropy.com, a resale website for men and women that combines luxury and philanthropy. Along with several others, I've donated items so support North Shore Animal League America and our no-kill mission. Fill your cart and save lives!