A mama cat nurses her litter of kittens …plus one baby skunk.A beautiful hen sits gently on a puppy to keep him warm.A dog nurses baby rabbits.And perhaps my favorite: An orphaned, 3-month-old bush baby cuddles into the protective embrace of a 7-year-old baboon.
Everywhere I look these days, I see inspiring examples of the maternal spirit's power to cross species and make life more loving and hopeful for orphaned animals.
And wow, do I identify!
I don't have human children, but that doesn't mean I lack the desire to nurture life. Being able to foster cats and kittens for Animal League America — and adopting six cats with Howard — fulfills me. Fostering is my life's purpose and passion. I am so thankful to be able to work with Animal League America as a volunteer, foster parent, and spokesperson.
My parents are true animal lovers, so I think it's in my blood. Our family always had pets — and we always adopted them. Our dog, two cats, and guinea pigs were treated as family members. In fact, my favorite photo of my great grandma shows her surrounded by dogs. And my special bond with both of my late grandmas was our deep love for animals.
And then there's my mom, Judy, who's always eager to help when I need assistance with an animal in my hometown of Pittsburgh. She's fostered a blind kitten for me as well as a couple adult cats and has even transported cats and kittens for me to their new homes.
I'm beginning to think "Mother's Day" should be called "Nurturer's Day," because that's what makes these relationships remarkable. It's not DNA or species or gender. Some of the most nurturing people in my life are men. Howard, for one. And Yoda! A male cat who knows from his heart what it means to care for creatures in need.
This spring, I was lucky enough to foster two inspiring mother cats. One mother is a gorgeous Russian Blue Howard named Edamame. She has three perfect babies — Miso, Wasabi, and Saki. (below).

The other is the amazing Sweetie Pie, who gently accepted an orphaned tabby kitten into her litter of five and nursed, groomed, and cared for this little one just as she did "her own."Now this is amazing. Weeks after I'd separated Sweetie Pie from her nuggets, had her spayed, and placed her with a great family, her adopters decided they wanted one of her kittens, too. So I brought them beautiful Peach Pie. We put them together and held our breath as we watched the reunion. It took all of 25 seconds for the two of them to reach out to each other, touch paws, and truly recognize each other. The next morning, Sweetie Pie was grooming Peach Pie as if they'd never been apart.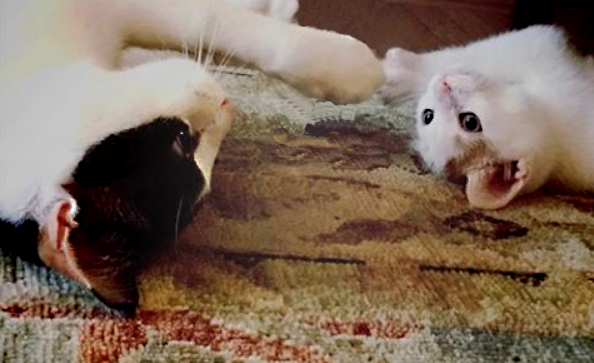 Both Edamame and Sweetie Pie are only about one year old, which means they are kittens having kittens. As wonderful as their babies are and as much as I love them, nothing made me quite as happy as seeing Sweetie Pie and Edamame, once their kittens were weaned, play again like the kittens they are. As I've said so often, "kitten season" is a tough time of year. One of Sweetie Pie's precious nuggets, Boysenberry Pie, didn't make it.And then I think of our magnificent adult Maine Coon foster, Lilac – dumped two years ago at the age of one and left to fend for herself. She was apparently hit by a car and suffered an extremely painful injury. She's a gentle, peaceful, lovely soul, and I feel lucky to know her. After all she's been through, I just look at her and tears stream down my face. And now she's safe forever. I'm grateful that she's healing well, but when there are so many cats and kittens in the world, there's always heartbreak.Nurturing also means being responsible, which is why I'm such a strong proponent of spay/neuter. Some ways to nurture transcend life itself. For example, I felt privileged to use my Instagram account recently to help two adorable, adult dogs, Sammy, 10, and LuLu, 5, find a new home after their owner passed away. It was her wish that Animal League America would find them a home together. I believe her loving foresight is a profound example of nurturing. So I posted Sammy and LuLu's story, and the next thing I knew a wonderful, beautiful family that follows me saw the post and went to Animal League America to adopt them.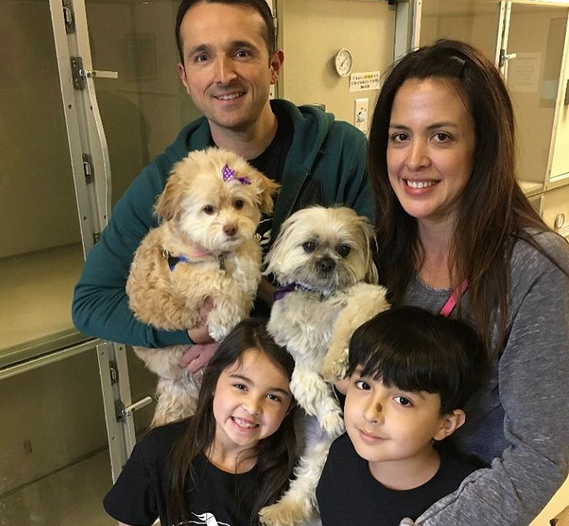 For me, the bottom line is this: Almost any female can be a mother. But it takes grace and something special to be a nurturer.So please join me in wishing nurturers of every sort Happy Nurturer's Day on May 21 – and every day of the year. And that includes all the donors and supporters of Bianca's Furry Friends Feline Adoption Center, named for Howard and my beautiful dog, Bianca. We'll be starting construction on this lifesaving facility in June.Thank you all!XoBeth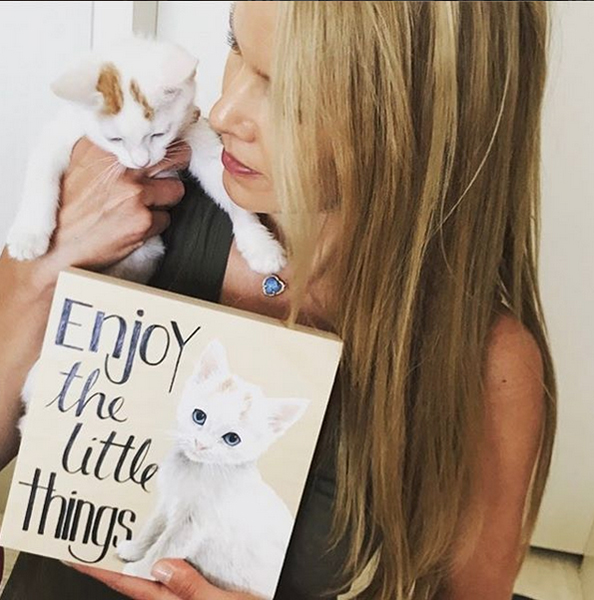 P.S. During North Shore Animal League America's Kickoff Weekend of its 23rd Annual Global Pet Adoptathon, 490 dogs, puppies, and kittens found the nurturers they've been waiting for at our Long Island Adoption Center. This worldwide event continues for the entire month of May. It's time to Get Your Nurture On!!