There are all kinds of reasons senior pets find themselves in shelters, and 90 percent of those reasons have nothing to do with the pets.
And there are all kinds of reasons senior pets make fantastic companions, and 100 percent of those reasons have everything to do with the pets.
I've been thinking a lot lately about how hard it is for senior pets to get their second chance in life. Two recent experiences probably explain why these golden sweethearts are on my mind.
On May 12, I heard about a devastating situation that I had to share with my Instagram followers. It involved Emily, a lovely elderly woman — with the most beautiful smile— who had to enter a nursing home, leaving behind her adored 12-year-old cat, Horatio, whom she'd cared for since he was a kitten. He was healthy, neutered, and up to date on vaccinations…and gorgeous…but he was also lonely, living by himself in an apartment he had to vacate by the end of the month.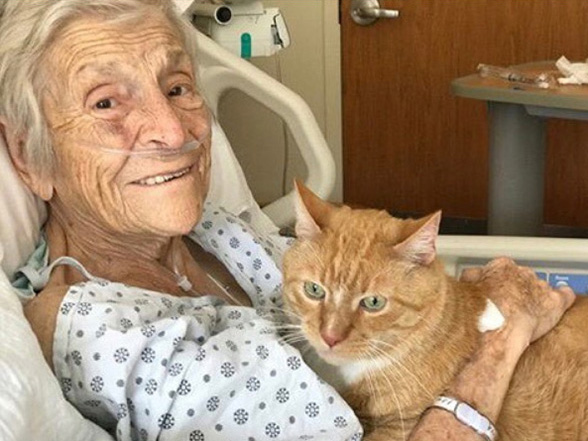 I put out the word for Horatio, and then I waited with an anxious heart
But not for long. On May 23, Horatio went home to Staten Island with two loving new dads. As one of them wrote on Horatio's behalf: "This woman [Emily] is the reason I'm such a good boy. Thank you for all the love, Emily. I'm paying it forward."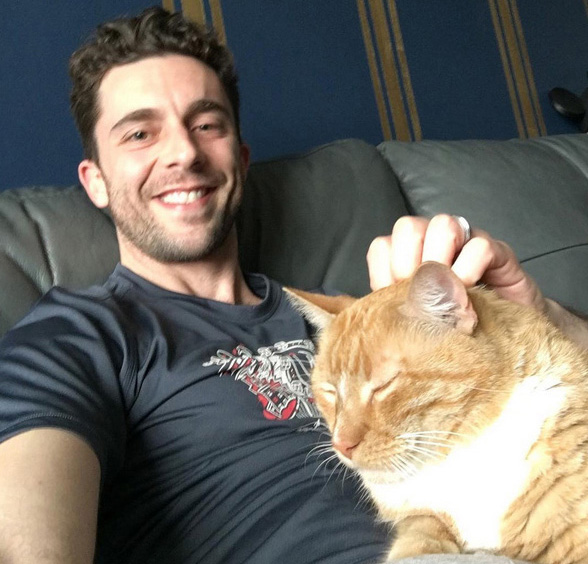 Yes, thank you, Emily, and Happy Father's Day to these wonderful adopters, who saw in Horatio's bright green eyes all the wisdom and sweetness Emily had given him.
And then it happened again, only this time it was ugly. On June 4, I visited my colleagues at Animal League America where I met a lovable dog named Pac. I never use harsh language on Instagram or in my blog, but as I petted this gentle, 15-year old Lab Mix, I wanted to scream and call the previous owner the worst names in the book. He dumped his dog after 15 years. Why? Because he moved and didn't feel like taking his dog with him. No joke. This was his excuse.
As I write this, Pac is living in an office, because the wise people at Animal League America know he's too old to put in a cage. He's super friendly and playful (he played with me!!) and snuggled into me. He shares the office with a kitty and another dog and is great with them.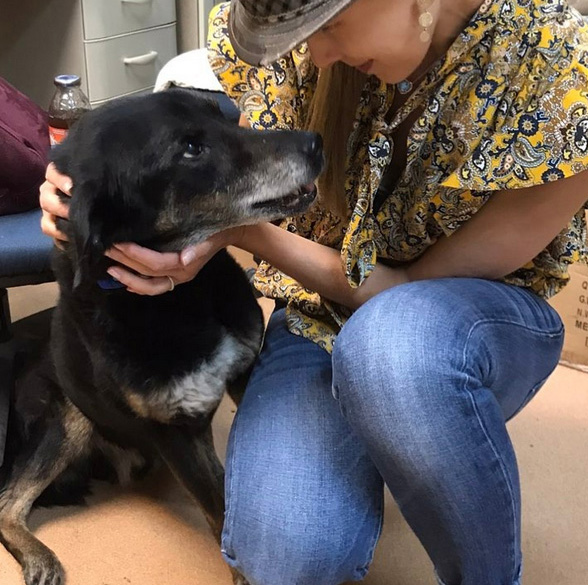 So once more, I put out the word, this time for Pac, with my heart hurting — but also mystified and angry. I cannot fathom how a person could abandon a pet after 15 years, and I hope by the time you read this, Pac is in a new home for the rest of his golden years.
There are many other delightful senior pets at Animal League America right now: Alice, a 14-year-old Cocker Spaniel mix hoping to "retire" to a responsible, loving home; adorable Tovah, who was returned to Animal League America when her pet parent was deployed; Charlie, an elegant white cat who describes himself as "an older gentlemen and a foodie," and a gorgeous Tortie named Courtney who was returned to the Adoption Center after her owner passed away.
Death of a guardian is one of the most common reasons older pets become homeless. Others include financial problems, a new baby, not enough time, a change in job or "lifestyle," or like Pac's heartless owner, just plain indifference!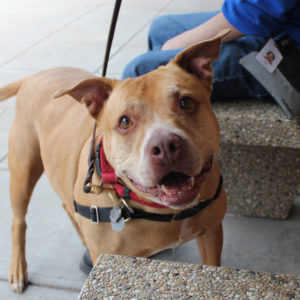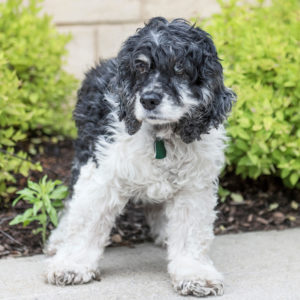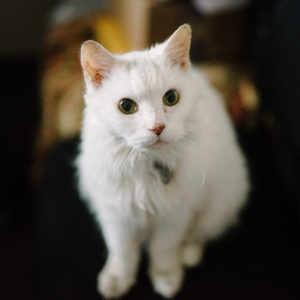 As for adopting a senior, many people hesitate, worried about big vet bills or the prospect of losing this new pet too soon. Well, it's always too soon when they leave us. And kittens and puppies can generate big vet bills, too.
I speak from my heart when I say nothing is as meaningful as adopting an older pet. With the exception of blind Sophia, Howard and I adopt only adult cats. Seniors bring so much life into your life. And besides, senior pets are usually well trained, socialized, and calmer.
But the best thing about adopting a senior pet is how wonderful it is to be part of the joy these animals feel to be loved and safe again — and what a gift it is to witness their resilience as they re-bloom into confident, comfortable friends.
Whether it's for a long time or a short time, you'll know you've given this irreplaceable being exactly what he or she needed: time and your love.
Xo
Beth
For information about meeting the dogs and cats featured in my blog this month, please write to [email protected] about the dogs, or [email protected] for information about the cats. Or visit your local shelter. There are sure to be seniors waiting there, too. xo