The Season For Caring and Sharing Is Here!
Our first snowfall arrived on Dec. 9, a lazy Saturday — the perfect, dreamy start to this magical season. Our tree is up and decorated, and each of our resident cats has a bed tucked beneath its lowest branches. Yoda looks like a snowdrift settling in for a long winter snooze.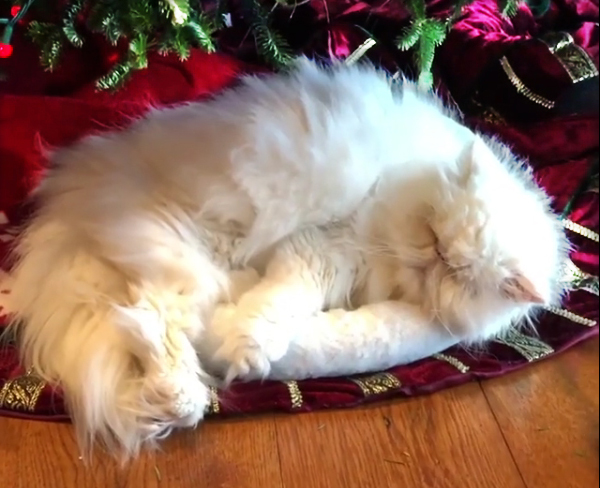 Our house feels especially blessed at this time of year. As Howard said so poignantly the other day, "You're never lonely when you have cats." And right now, we have some of the most beautiful, funny, and inspiring nuggets ever to share our life and our home.
One is an adorable Tuxedo nugget we named Lumi, and I'm convinced she has supernatural powers. I discovered her gift quite by accident when I made a wish, touched her little black button of a nose, and the wish came true! I tried it again…and again. More often than not, I've wished for perfect adopters for our fosters, and Lumi's nose seems to be working!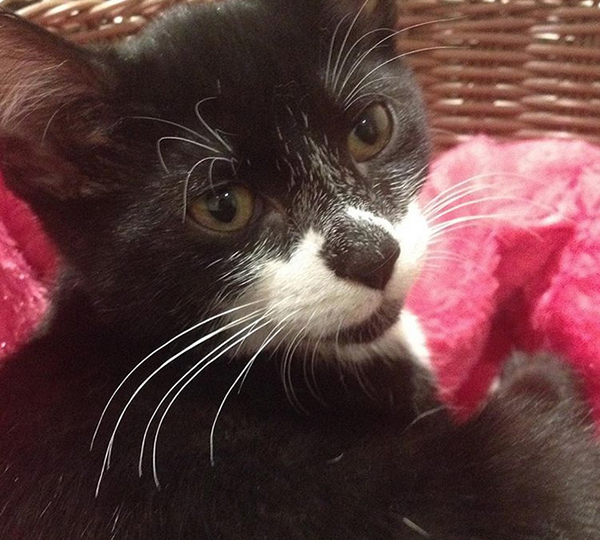 In just the past few weeks, I've been so lucky to deliver many precious nuggets to their loving new families. To name a few: Mama Holly, senior Felix, Lilly, adults Lola and Rosie, Pumpkin Spice and Candy Corn (besties forever!), Crackle, Ethel and Ester (another double), Mushy Marty, Dolly, Levi, Mama Honey, gorgeous adult Sallie… and Clarence (now Marli) who needed his badly injured eye removed. I was thrilled to hear from his new family that the surgery was a complete success and this strong boy is doing fine!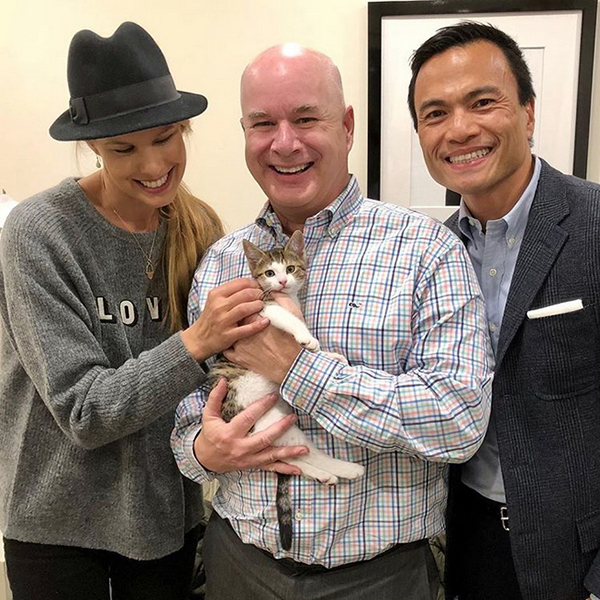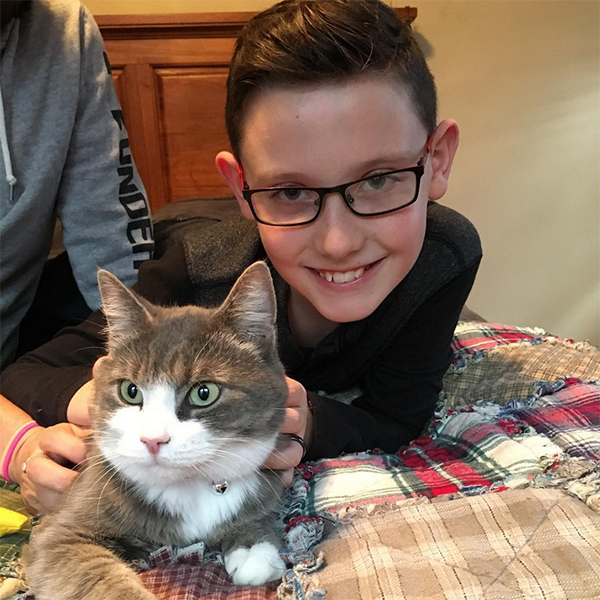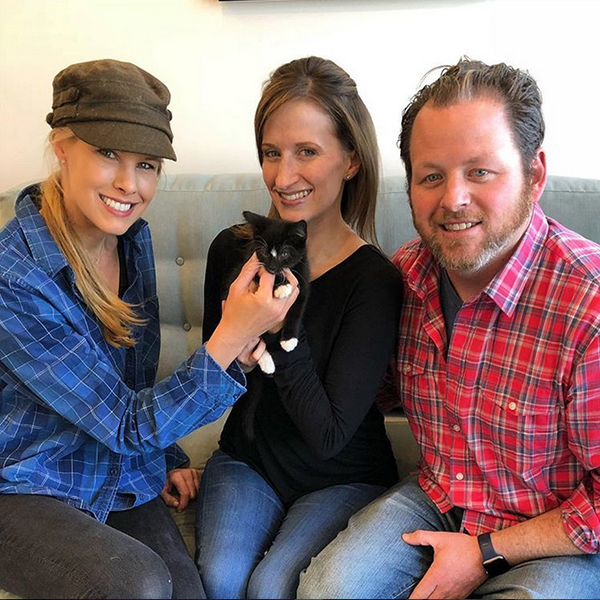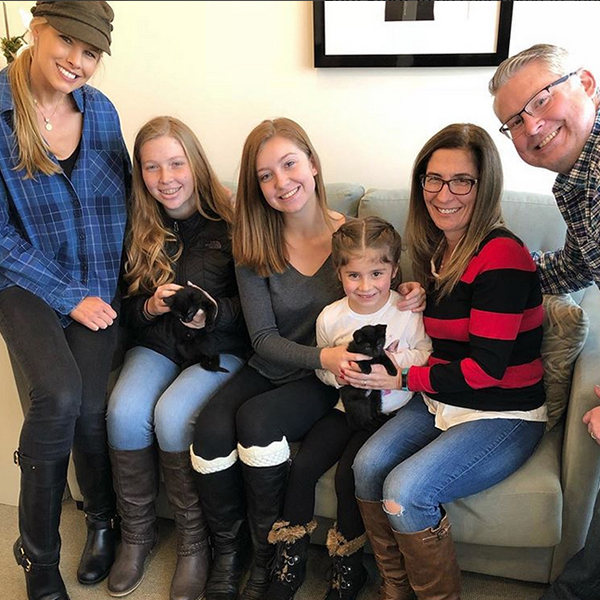 Snap and Poppy. Black kittens rock!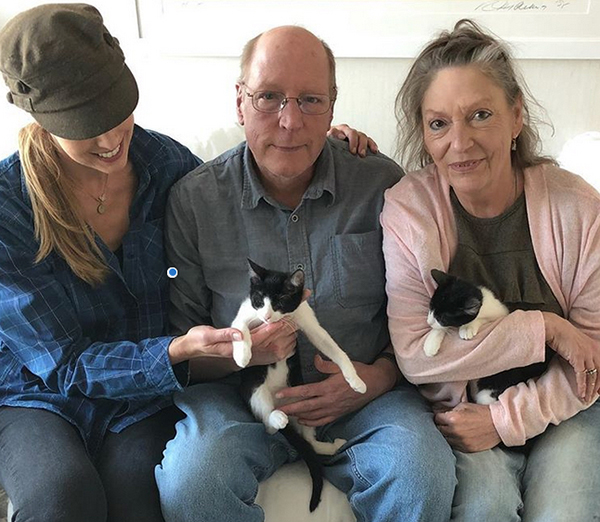 Aspen and Jack Frost in the arms of their new mom and dad. Their new brothers are from my very first litter of foster kittens, orange nuggets Tonto and Kimasabi!!!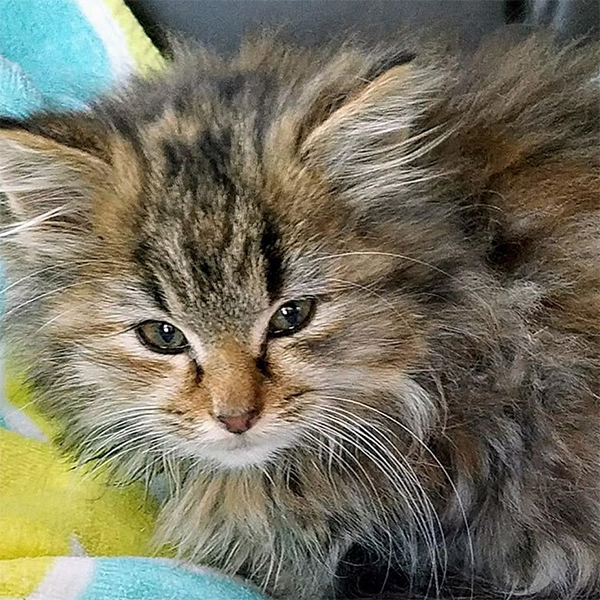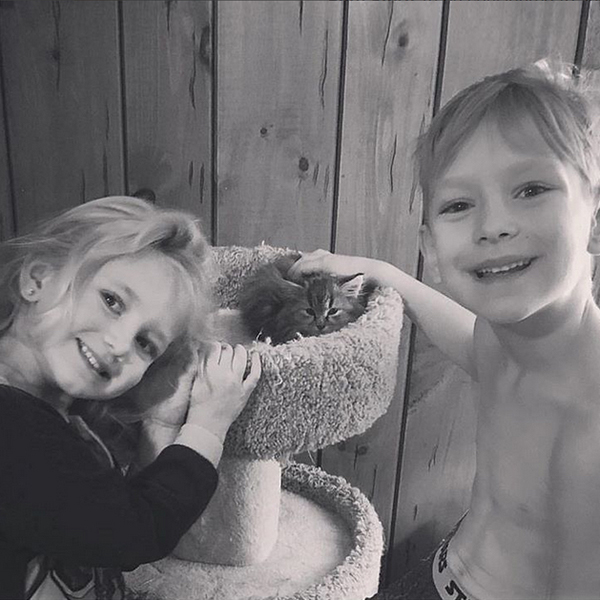 And thanks to my incredible Instagram friends, a gorgeous, one-pound (!), abandoned Maine Coon kitten named Dixie (above), who was nurtured by my equally incredible mom in Pittsburgh, is home for the holidays, already the center of attention for her two cute new playmates, at right.
We also nurtured and fell in love with two very special kittens, Weeble and Tinsel, who both have Cerebellar Hypoplasia, a neurological condition that compromises their coordination. They are my Superstar Nuggets, so resilient, good natured, and capable, despite everything. And thanks to Lumi's magical intervention, Weeble has a beautiful home already. And because Lumi and Tinsel are sisters, I know The Nose is working its magic for resilient little Tinsel.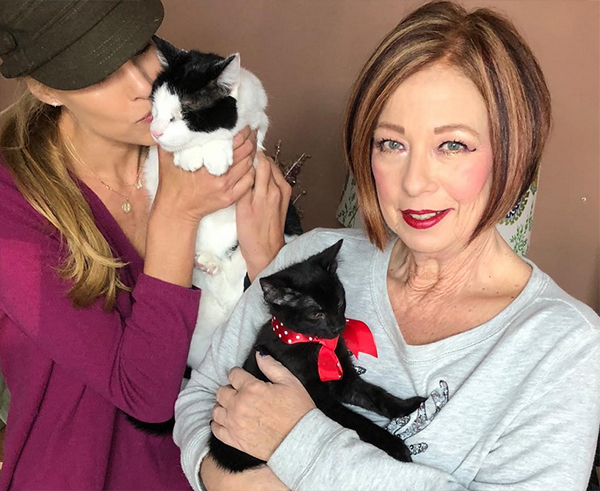 Look at Weeble, all decked out in a red ribbon, now at home with his beautiful mom and beautiful sister, Blossom, one of my former blind fosters.
BREAKING NEWS
I interrupt this blog to bring you a thrilling update. The Nose did it again! Tinsel is going home with a family experienced in caring for cats with Cerebellar Hypoplasia. This family also adopted former foster Milo, whose missing eye never slowed him down one bit. But wait …There's more!!  Lumi used her magic to find herself a loving family, too. I'll miss that nose of hers, but I firmly believe her magic will linger in my heart forever. She's been the best-ever Santa's Helper!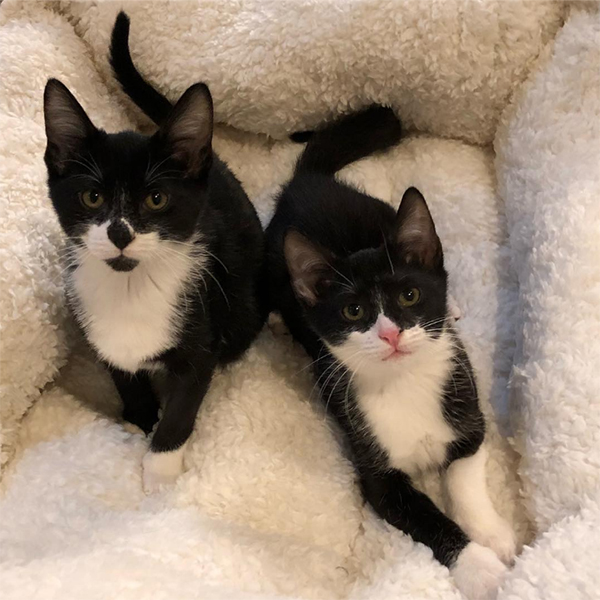 I NOW RETURN YOU TO MY REGULAR "BLOG-CAST," FILLED WITH EVEN MORE WISHES COME TRUE!
Here's Catalina, for instance. I was thrilled to deliver this sweet, blind, and beautiful kitten, now named Lexi, to her wonderful mom. Lexi is doing brilliantly, even negotiating stairs!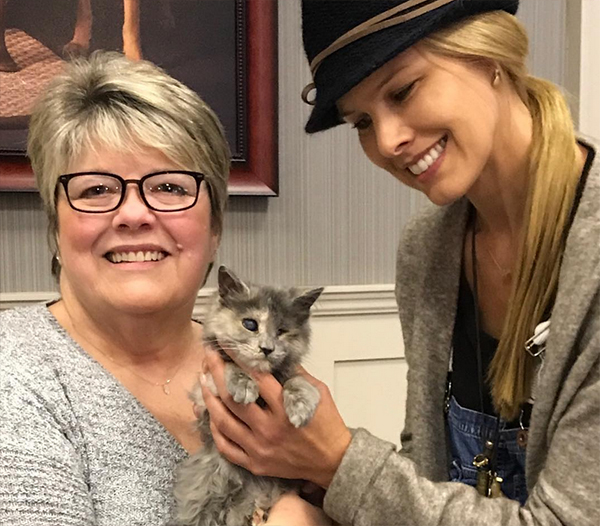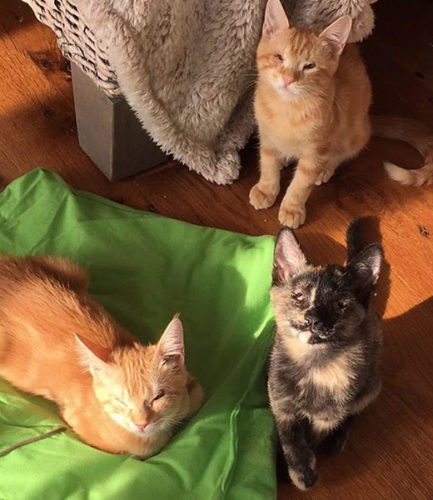 And here are three more of my "perfectly imperfect" treasures. As you know, blind cats and kittens have my heart, and these three are currently inhabiting my heart and soul: Happy Bug, Merry Bug, and Jolie Bug, the Tortie. The Nose is still busy at work for these three!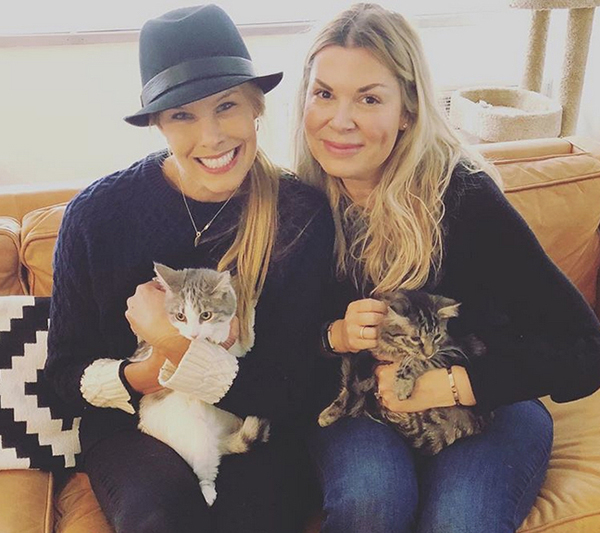 And finally, here are Angel Pie and Flossie, besties forever. I'm so proud of them. And to think everyone told me they were feral!
In case you haven't noticed, my blog is filled with images this month. I think of each as my holiday card to you. It's important to share these faces and stories, because I know you care…and because each is a wish come true.
Another wonderful wish came true on Nov. 29 when I joined my colleagues at North Shore Animal League America to break ground for Bianca's Furry Friends Feline Adoption Center, an exciting new addition to our Long Island campus designed especially for cats and kittens. This state-of-the-art facility will allow us to rescue many more animals by adding a second floor to the existing shelter that will house a cage-free, natural living environment for felines. I can't wait! There's still a lot of fundraising and hard work to do, but we're on our way!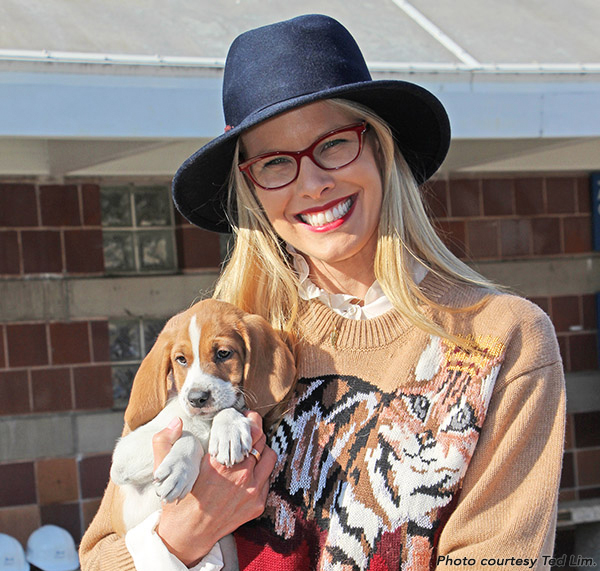 And then, just two days later, I had the amazing privilege of telling the more than 350 guests at Animal League America's Get Your Rescue On Gala® all about our progress for Bianca's Furry Friends. It was a very special evening, filled with laughter, friends, tears, music, and hope.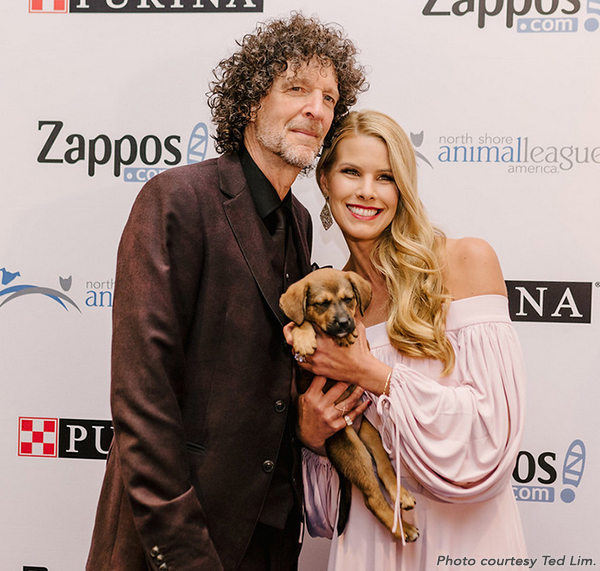 There is, of course, something missing from our Christmas this year, and that's Charlie Chunk. He loved Christmas. We miss him so much and will always cherish the joy he brought into our lives every day of the year.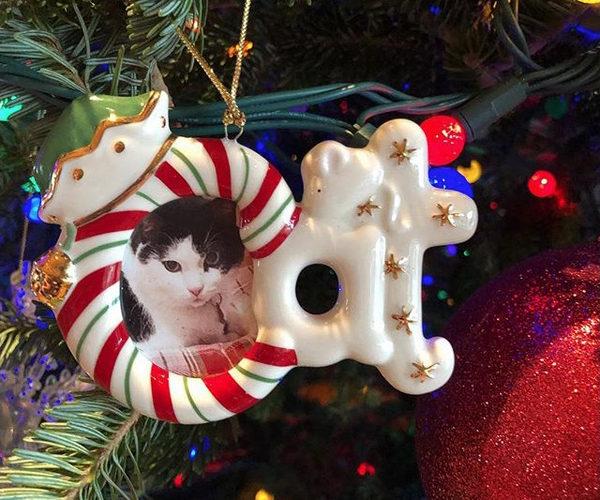 Happy Holidays, Beautiful Memories, and All Good Wishes for 2018 and beyond.
xo
Beth
P.S. An important reminder at this time of year: Pets are gifts in our lives. But giving pets as gifts is never, ever, a good idea. Caring for another living being is a huge responsibility. No one should open a box and find a "surprise" puppy or kitten waiting inside. If you want to help someone you love experience the joy of living with and loving a pet, discuss the responsibilities, do some research, and visit your local animal shelter together to find just the right fit. Your time and experience as a responsible pet caretaker will help the pet and his/her new family find the gift of unconditional love. They'll be forever thankful!