Join Our Walk to Save More Dogs & Cats
Get ready to leash up your walking buddy and get active with us. Sign up today for North Shore Animal League America's Virtual Walk & Wag going on now through October 31, 2020!

Start fundraising for homeless animals today!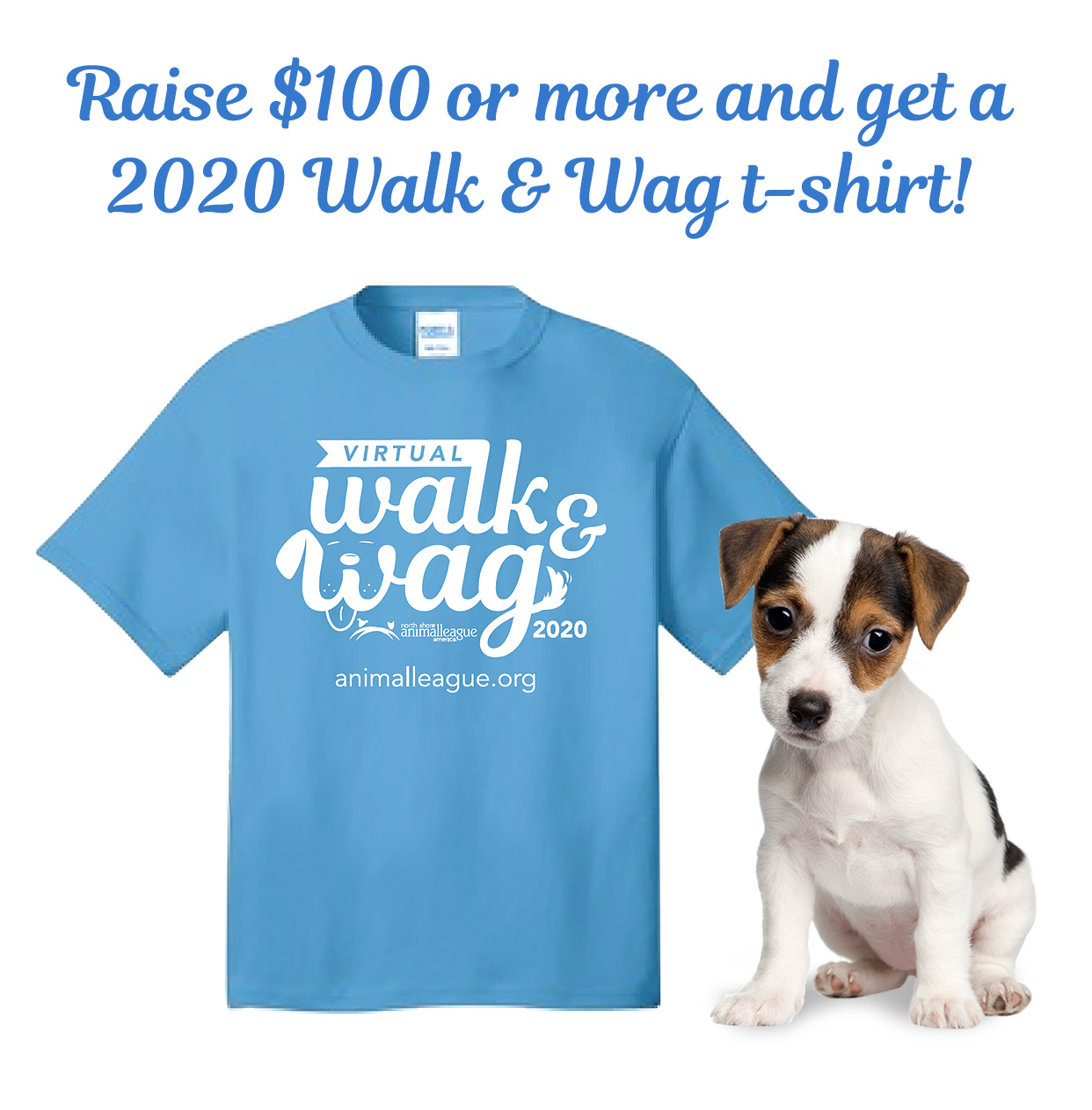 We need you now more than ever to fundraise and help us continue our no-kill mission to rescue dogs, cats, puppies and kittens and find them loving, responsible homes during these uncertain times.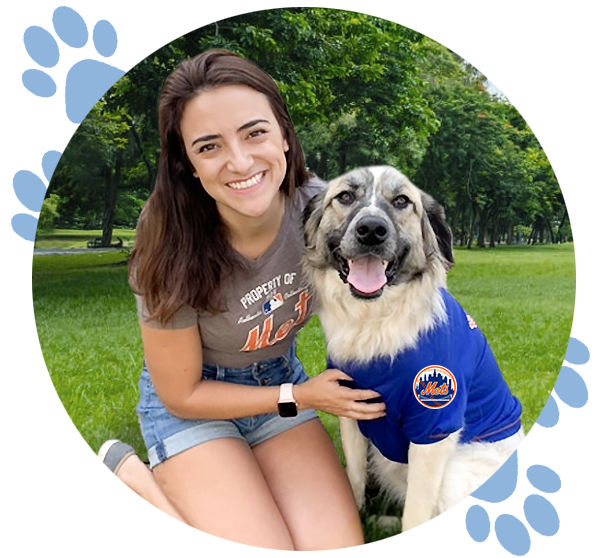 Join Tatiana McNeil and her North Shore Animal League America rescue pup, Willow, as they lead the pack for our 2020 Virtual Walk & Wag! It was love at first sight for all-star baseball player Jeff McNeil when Animal League America brought rescue pups to CitiField during the summer of 2019. Jeff immediately FaceTimed his wife Tatiana. After a home run during that night's game, Jeff and Tatiana agreed that Willow was their good luck charm and they adopted her. While Jeff is playing a delayed season of baseball, Tatiana and Willow will be representing the McNeil family by being our 2020 Virtual Walk & Wag Ambassadors!
You can make a lifesaving donation to their team or register today to start your own walk!
Progress Achieved

Fundraising Levels: 
 Pawsome $100 
 Fur-ocious Fundraiser $500
 Wonderful Wagger $1,000
Calling all Fundraising Walk & Waggers!
Friendly competitions will include exciting walk challenges and other fun contests with prize incentives that will proudly show your support of homeless animals in need!

Take the Wooftrax Walk Challenge
We are so excited to announce our new WoofTrax Walk Challenge, Step Up for Shelters, sponsored by Boehringer Ingelheim!
Walk just five times by October 31st using the WoofTrax app, Boehringer Ingelheim will donate $20 to support our no-kill mission, with a maximum donation up to $10,000! Get active, save lives, and walk before October 31. Plus, registered walkers who join the challenge will be entered to win a Wag Basket
Here's how to join the challenge:
Download the App
Get the WoofTrax mobile app for free from the Google Play Store or the Apple App Store.
Select Your Shelter
Select New York State, and then choose North Shore Animal League America from the drop down list.
Join the Challenge!
Select the "Challenges" icon on the bottom menu of the WoofTrax app, and then select the "Step Up For Shelters Challenge" and click join.
Virtual Walk & Wag Video Gallery
We really want to know who you're going to walk for! Tell us your motivation and share pics from your walk using #walkandwag2020, and tag us @animalleague. You can walk for your four legged best friend, in honor of a devoted animal lover, in memory of a beloved pet who touched your life or for homeless animals EVERYWHERE. Your inspirational story and photo may be selected to be featured in our 2020 lifesaving Walk campaign!
Special Thanks to Our Sponsors
Due to state and government regulations from the COVID-19 pandemic, North Shore Animal League America has been unable to hold in person fundraising events.  To further connect the animal loving community and due to the health and safety of our supporters, this traditionally in person and virtual event will be held entirely virtual for 2020.  You are encouraged to walk while practicing social distancing by wearing masks, staying 6 feet apart and by using video chat to walk together.
Can't participate? Help by donating to North Shore Animal League America.