Will You Help Boots to Breathe Easy?
At just two months old and weighing just over a pound and a half, Boots arrived at our Port Washington, N.Y. campus off a rescue transport from Virginia in dire need of medical care. The diminutive kitten was suffering from a serious ailment that left him struggling to breathe, but it wasn't until reviewing the results of his X-rays that our veterinary team realized Boots' condition was life-threatening.
"It's not uncommon for some of the cats and kittens we rescue to arrive with upper respiratory infections or common colds, but this turned out to be much more than that unfortunately," said Dr. Mark Verdino, Animal League America Sr. Vice President and Chief of Veterinary Staff. "As a precautionary measure, we placed him directly into our oxygenated tank as we scheduled further testing."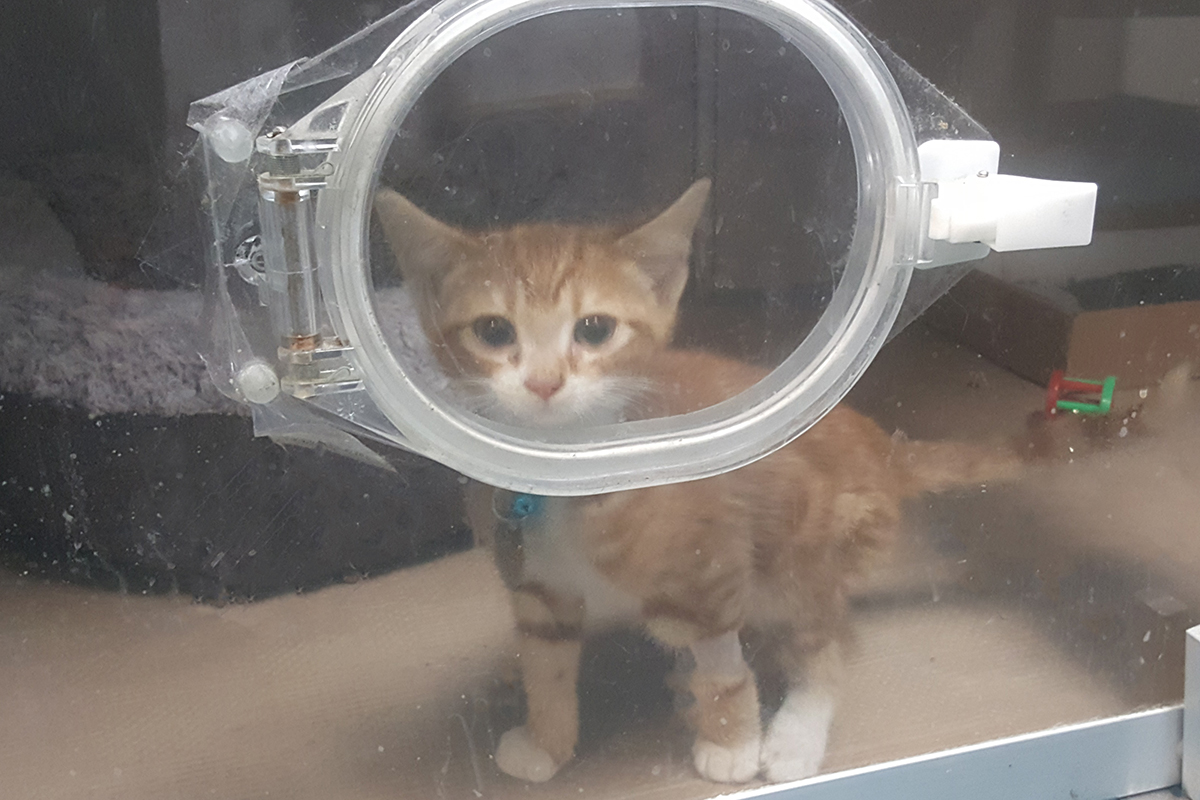 The tiny orange tabby was diagnosed with a diaphragmatic hernia – a serious congenital condition caused by tears in the partition that separates the abdomen and chest. This internal injury can produce an array of uncomfortable symptoms, including difficulty breathing and abnormal heart rhythm, and could lead to further complications or even death if not immediately treated.
"We had quite the surprise when we viewed Boots' x-rays. We found evidence of bowel loops and other structures of organ density in the chest cavity," Dr. Verdino said. "He's is going to need surgery to put his organs back where they belong and repair the tear in the diaphragm. It is a somewhat risky procedure in that there can be complications. In about 25-30 percent of those cases the complications can be pretty severe or even life threatening, but we're optimistic that he's going to pull through."