Grab your sneakers and a leash and get ready for
Walk & Wag 2022 — In Person and Virtual!
Register today for our first in-person Walk & Wag since 2019! Join us on Saturday, September 17, 2022, as we step off at Pier 84 at Hudson River Park in New York City. Don't worry if you can't make our live event, we will also continue with our Virtual Walk & Wag, for the animal-loving community who wishes to support our no-kill mission closer to home. PLUS All registered walkers receive a free 2022 Walk & Wag t-shirt! Join our national Walk & Wag community and do something positive and active while raising crucial funds for homeless animals that need your support – now more than ever.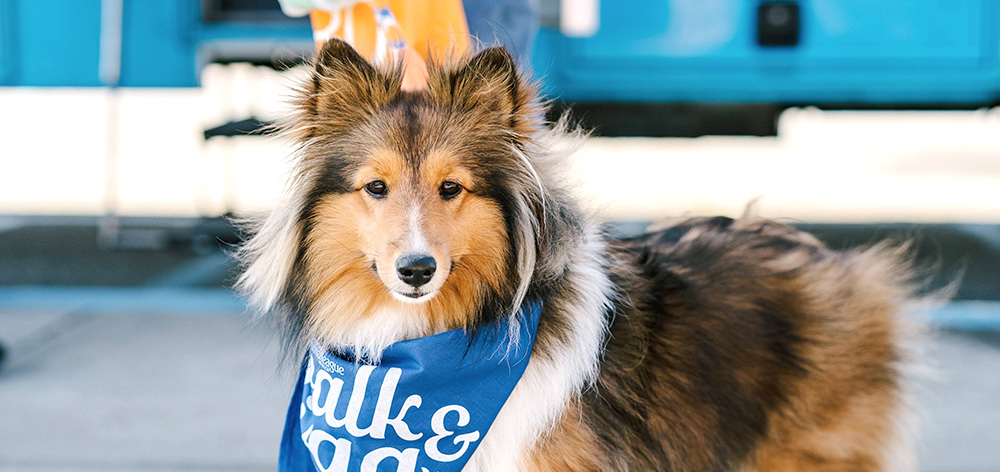 GET STARTED
Register today for our live event or participate from anywhere in your community, nationwide! Form a team with your friends, family, and colleagues, or sign up as an individual walker.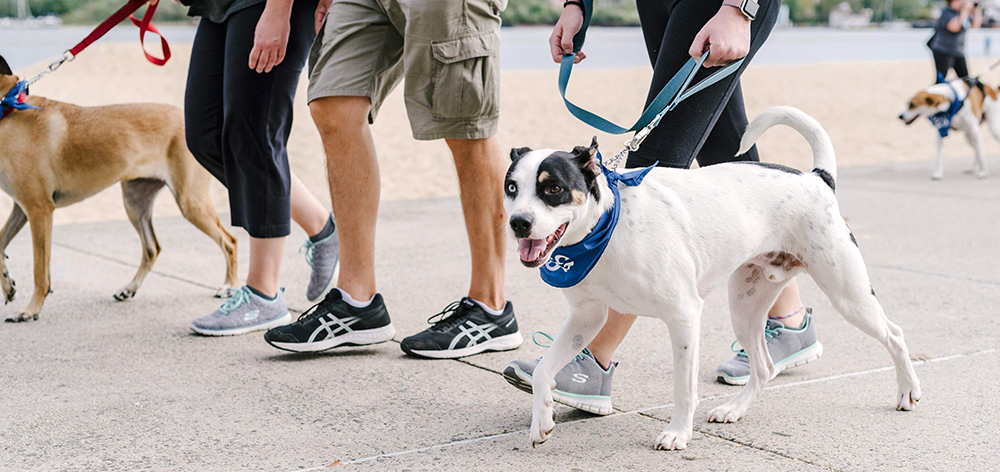 GET MOVING
Already registered? Visit your Participant Center and customize your fundraising page by telling your story, sharing your passion for our mission, and adding a photo of your pup!
Not Walking? Support by Donating Now!
If you would like to support a specific walker please make a gift on their personal page.
You can also make a general gift to the 2022 Walk & Wag.
What is Walk & Wag?
Honorary Walk Ambassador and longtime Supporter of North Shore Animal League America, Will Ganss is joined by past walkers in this video to highlight what Walk & Wag is all about, why they got involved, and how you can, too!
Activities, Contests and Events
All Walk & Waggers can take part in fun contests and qualify for exciting fundraising prizes (who doesn't love some friendly competition?!).
Stay informed by checking out our weekly walk emails or by checking out our calendar!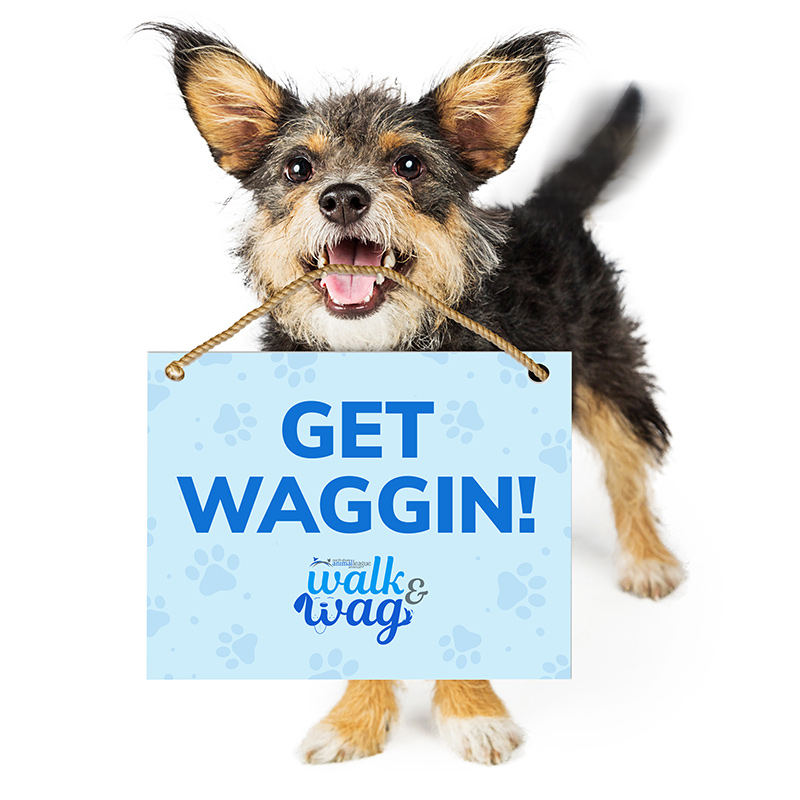 Tail Waggin' Inspiration
See what some of our passionate walkers and supporters have to say.
Christian
"I find a real enjoyment in my personal life going out, exercising, and, overall, being part of a much larger cause. The fundraising I am able to do comes from the desire to show people where my passion has always been and what kind of sacrifice I've always been willing to make for it. Walk & Wag is profoundly inspirational to me and it drives me to want to fundraise more throughout the year."
Gail and Snow Angel
"Hi, my name is Snow Angel and my mommy's name is Gail. We wanted you to know our inspiration to fundraise for North Shore Animal League Walk & Wag is because we want to help save all the rescue animals to give them a fighting chance to enjoy their lives like I do. It is important that we help save God's little animals who cannot protect themselves."
Joseph & Lila
"Our family has been attached to NSALA since 2002 when we got our first puppy Madison. We walk to support the great work they do. We also walk to honor our good friend Cory Kramer, who truly loved animals and everything about NSALA. Meet our newest puppy Janerussell! She is getting her walk on."
Chris & Catherine

"Hi, we are Chris and Catherine and we live in Mission Viejo, California with our 10-year-old rescue dog named Ginger, who is an Australian shepherd mix. Ginger takes 3-4 walks daily (mainly with Chris), and as enthusiastic walkers and supporters of rescue organizations, participating in our virtual Walk & Wag made perfect sense to us! We're so happy that just by doing what we do every day with Ginger, we can help support the wonderful NSALA organization"
Jenna

"Walk & Wag means being able to further help the animals we all love so much. The money we raise offers an opportunity for support and relief to pets in need. I walk for the dogs that are battling with a condition or injury, the fearful, the overlooked, and the senior pets. Advocating for them and telling their stories raises awareness of the importance of our rescue efforts. It inspires others to create a wave of change and adopt a dog or cat, who so badly deserves a loving home. Walk & Wag fosters a feeling of unity and that we are all in this together to reinforce a brighter future for all our rescue pets."
Melissa
" I am doing Walk & Wag for all the animals at North Shore Animal League America, and for all the potential animals North Shore Animal League America can save. I walk because I know the impact my rescue pet, Pebbles, has made in my life, and how we can also make an impact on their second chance of having an amazing life."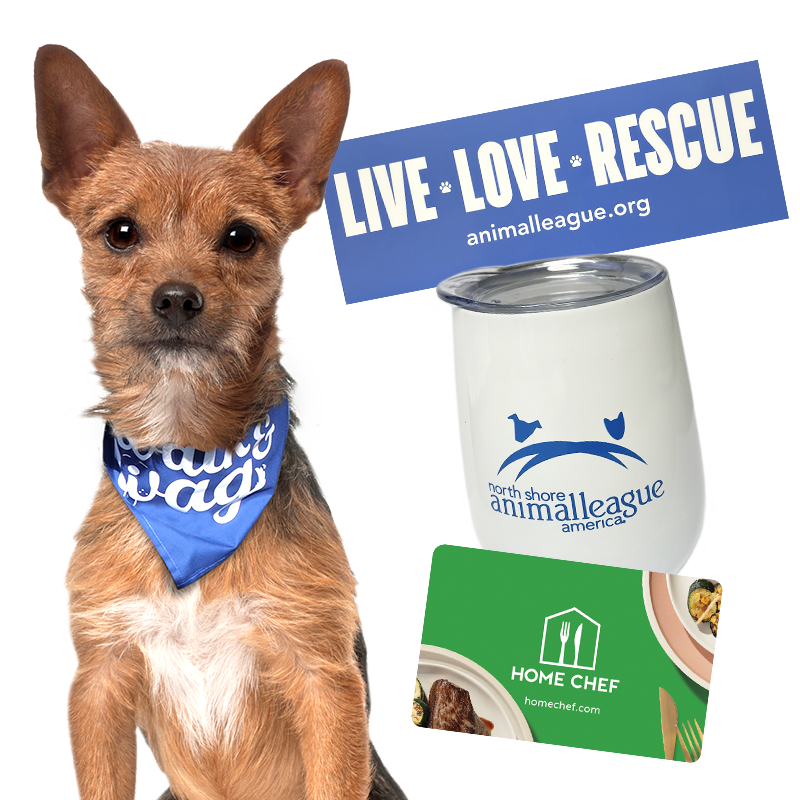 Get Swaggin'!
Our Walk & Waggers receive special rewards just for raising funds for homeless animals! Start fundraising today and receive prizes when you reach the $100, $500, and $1,000 levels by September 30th.
Get Swaggin'!
Our Walk & Waggers receive special rewards just for raising funds for homeless animals! Start fundraising today and receive prizes when you reach the $100, $500, and $1,000 levels by September 30th.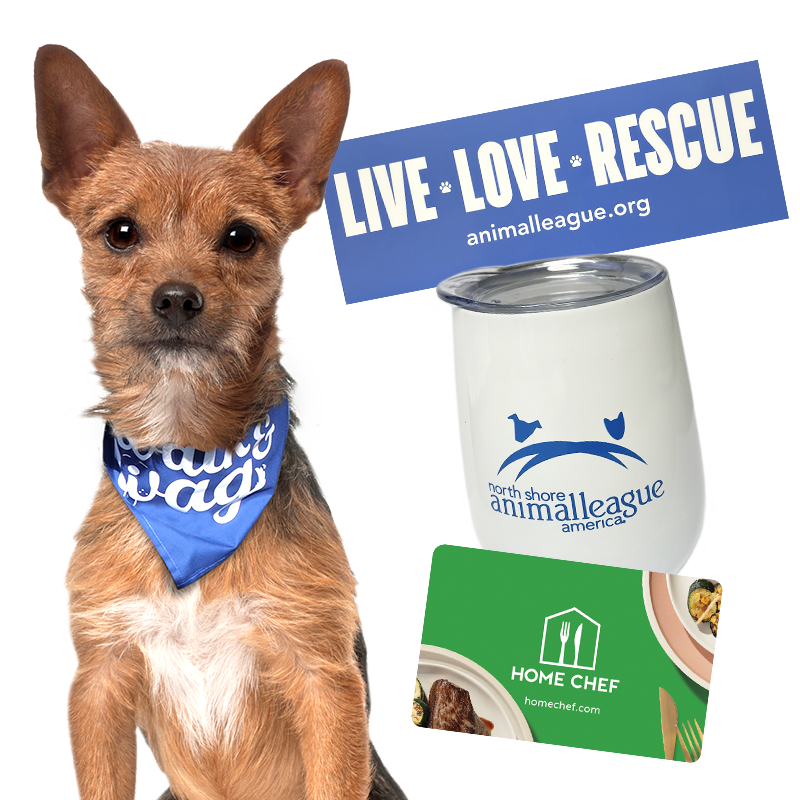 Join the #WalkandWag2022 Community
Share your story on social media and tell us why you joined Walk & Wag – whether it's for their furry pal, in memory of a devoted animal lover, or for animals everywhere Post your photo and story and it may end up in one of our Walk & Wag emails!