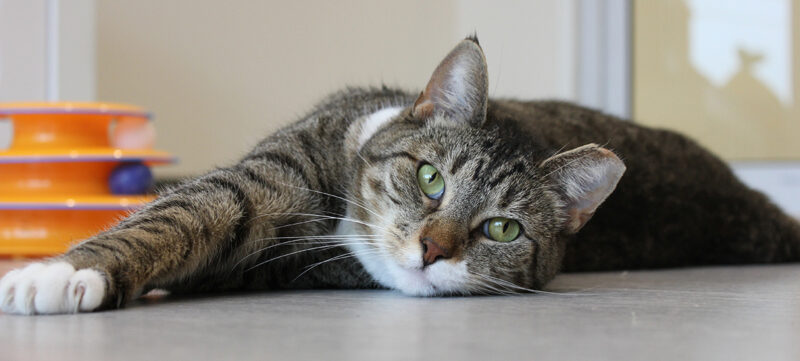 Our Bianca's Furry Friends Feline Adoption Center is filled to capacity with cats looking to find responsible, loving homes — with more on the way. To help these wonderful feline friends find their new homes we're offering the following adoption special throughout the month of September:
Free adoptions for all cats 6 months and older for all approved adopters.*
There is no appointment necessary, but social distancing protocols will be observed while on campus and face masks must be worn at all times.
Visit our Port Washington, NY Adoption Center this month and bring home a lifetime of unconditional love!
View some of our available cats now.
Double the Fun with a Double Adoption
There are many benefits to adopting two cats together. Cats are social animals and having a buddy to go home with will not only make the transition easier, but even more entertaining. Plus, there's not much more work when you adopt two cats together. They'll even help with the grooming since they will groom each other! Most importantly, you'll be bringing home twice the love when you rescue two lives instead of one!
*All adoptions are subject to approval. Offer applies to cat adoptions 6 months and older only, from 9/1/21 to 9/30/21. Standard adoption fees apply to all kittens, dogs and puppies. Must be 21 or older to adopt. Spay/neuter deposit may apply. Available at our Port Washington, NY Adoption Center and NSALA mobile events only.