April 14, 2020
Dear Friends,
In just a few short weeks, COVID-19 has changed almost everything in life: the way we interact with one another, the way we work, the way we play and shop, and even the way we think about the future.
But in the midst of this crisis, certain things remain the same: our concern for each other, our gratitude to you, and our commitment to the dogs, cats, puppies, and kittens we care for. Rest assured, North Shore Animal League America will never abandon our no-kill mission to Rescue, Nurture, Adopt, and Educate.
Because our top priority is the health and safety of our employees, their families, and our Mutt-i-grees®, we reacted immediately to the CDC's directives by implementing strict safety guidelines for both cleanliness and "social distancing." All doorknobs, counters, computers, and phones — any surface that might harbor the virus — are now regularly disinfected.
Likewise, to minimize the likelihood of spreading the virus, there are limited face-to-face interactions on our campus, and staff whose responsibilities allow it are working from home. We've also had to curtail veterinary services. Nevertheless, our dedicated medical team will keep our veterinary center open, though on a very limited basis and for sick patients and emergencies only.
Our incredible on-site staff and volunteers continue to provide loving, hands-on care for our animals. I want to express a special note of thanks to each of them. At this moment, they, along with our veterinary team, are the most important people in our community.
This unprecedented pandemic has impacted every aspect of our day-to-day operations. Most dramatically, we voluntarily closed our Adoption Center to the public. This was an extremely difficult but necessary decision. It has been very inspirational that during this crisis people are still wanting to open their homes and adopt animals in need.
So, with limited in-person interaction, our adoption counselors continue to work with people who've already filled our pre-approval applications by phone and match them with rescue animals in our adoption center.  They're also responding to inquiries for adoptable dogs and cats featured on our website by calling to determine if the potential adopter is a match — if it seems promising then new pre-approvals are being done.  Lastly, appointments are made for the approved adopters to come in to meet the pets.
Unfortunately, we've also cancelled several important public events and fundraisers, including our popular Lewyt Humane Awards Luncheon. Sadly, 2020 was to be our biggest and best year ever for both Tour For Life® and Global Pet Adoptathon®. For the first time in its 20-year history, we've had to call back our Tour For Life mobile adoption units, ending this amazing adoption effort way ahead of schedule. And we also had to downgrade Global Pet Adoptathon to a one-day adoption event on campus. Nevertheless, we continue to work hard on future events, even though we can't be certain they will happen. What is certain is that our adoption numbers will drop, and our revenue will plummet.
We also anticipate that some people will want to relinquish animals they adopted from us because of illness, economic stress, or fear. We will work with these people and, if necessary, make room for their pets on our campus, though doing so will put even greater pressure on our resources.
I invite you to look through our website and our Facebook page, where you'll see all the great work our team is continuing to do for the animals in our care. I'm sure it will brighten your spirits in this difficult time.
People are fond of saying these days that we're all in this together, and I believe that's absolutely true. For the many animals who need us now and in the future, the most important thing we can do together is keep calm and carry on.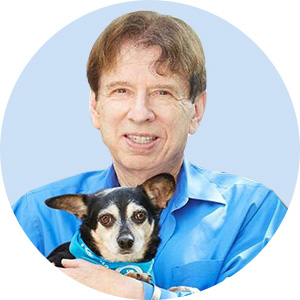 With hope and thanks,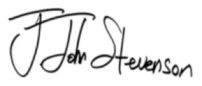 J. John Stevenson, President