We're passionate about saving lives and creating a future in which all companion animals find responsible, loving homes—where they are free from abuse, hunger, fear, and loneliness and receive the care and respect they deserve.
We're proud of our history of innovation in animal welfare – striving to make continuous advancements that save more lives and support other shelter and rescue groups. Since 1944, our tiny shelter and grown by leaps and bounds to become a leader on innovation in the no-kill movement.
We're Proud of Our Accomplishments:
Since 1944, more than 1.1 million animal lives saved.

In a single year, our medical staff performed 58,000 exams and vaccinated 65,000 animals.

Every year, we place nearly 18,000 pets into loving homes.

Our Mutt-i-grees® Curriculum reaches more than 3 million students to create future generations of informed and empathetic adopters.

Administered crucial vaccinations given to help prevent disease.

Teamed up with around the world to save lives.
Facilitated through our nation wide adoption events.
Provide loving foster homes for almost 500 animals yearly.
Spend over 50,000 hours improving the lives of our animals.
Our Innovations Over the Years: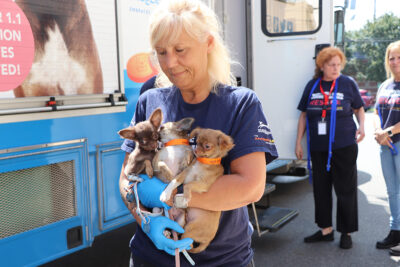 Leaders in the No-Kill Movement
Animal League America was a pioneer in the No-Kill movement, implementing a no-kill policy to ensure that the animals we rescue receive the care and support they need.
Raising Awareness of Shelter Pets
Animal League America was at the vanguard of shelter advertising close to two decades ago, with the expectation that once people learned that amazing shelter pets were available at a shelter close to home, they would adopt instead of buying a pet from a pet store. Today, shelters across the world use advertising to remind people that adopting from a shelter is a responsible choice.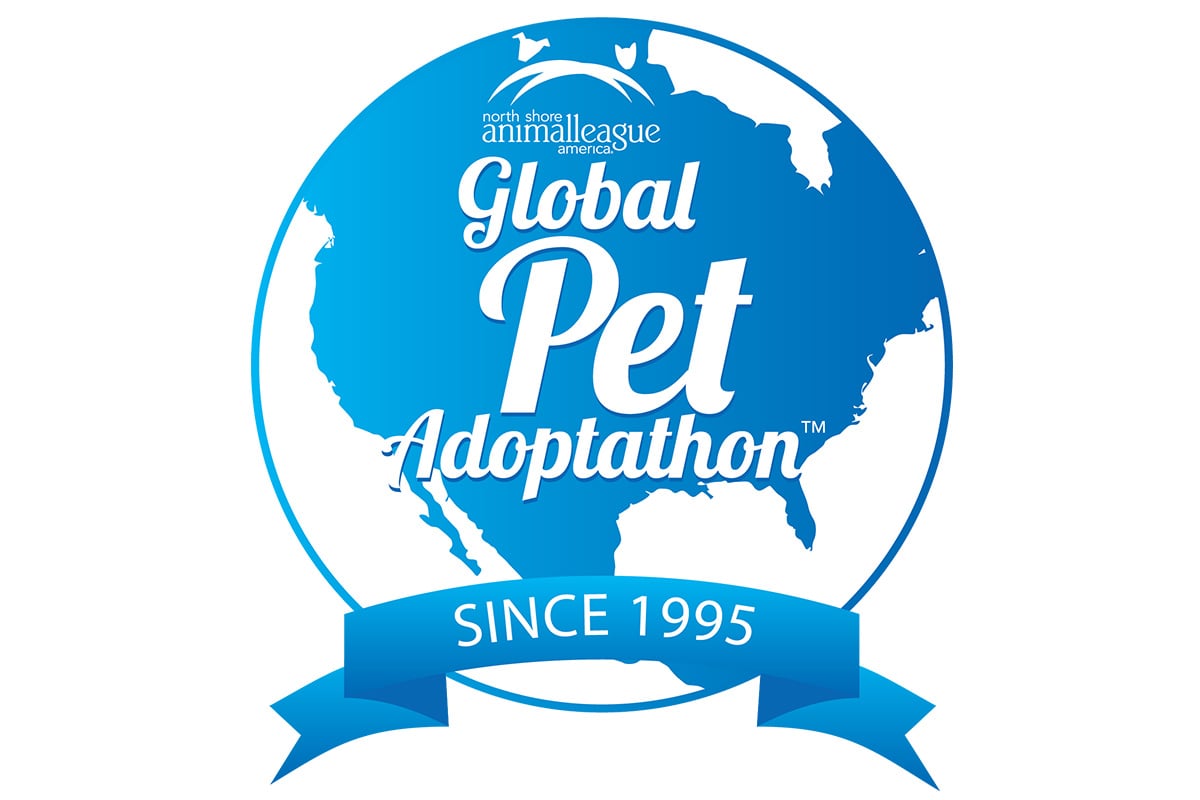 Creating Premiere Global Adoption Event
To generate added awareness to the plight of shelter animals, Animal League America launched Pet Adoptathon® – a cooperative adoption event that brings together our shelter partners for a month-long adoption event. Today, over 2,000 shelters around the world, join us for Pet Adoptathon with one common goal – to join forces and adopt animals into loving homes.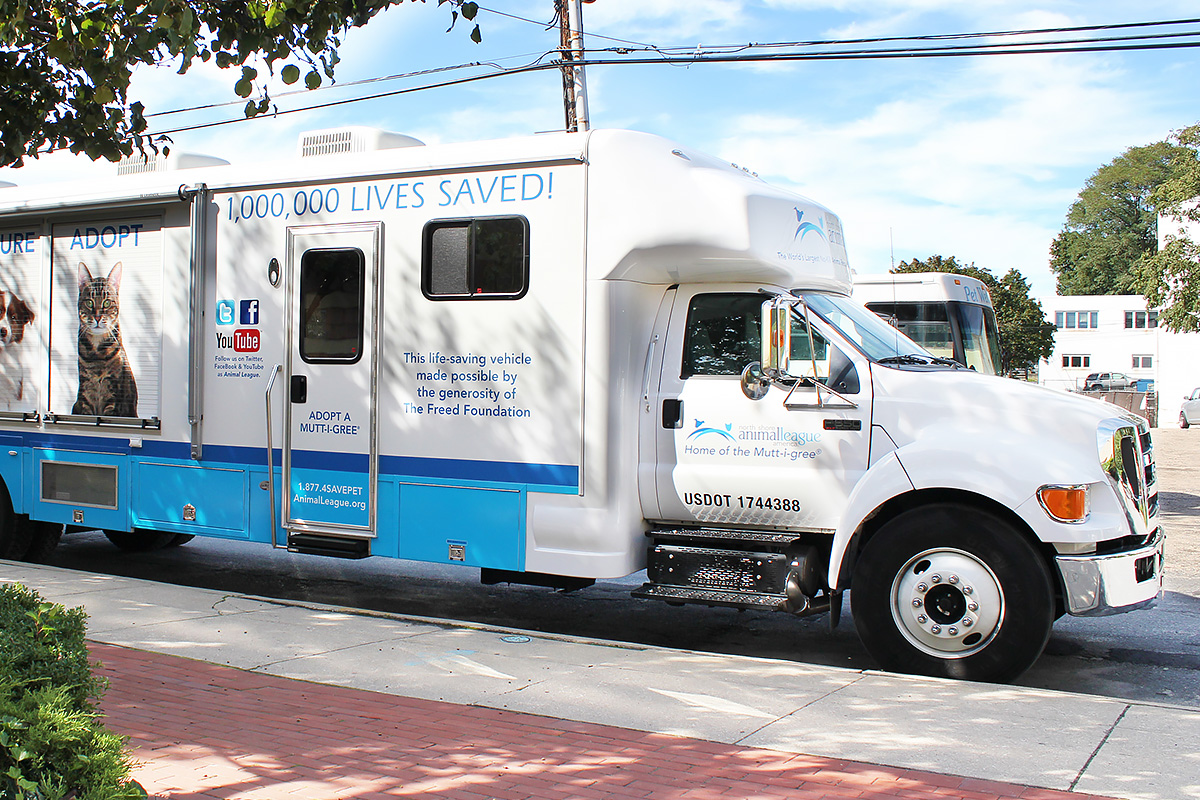 Mobile Adoption Units Bring Pets out of the Shelter
Animal League America uses Mobile Adoption Units to bring dogs, puppies, cats and kittens out of the shelter and into high-traffic areas. By doing so, millions of people realize how wonderful and highly desirable shelter pets can be.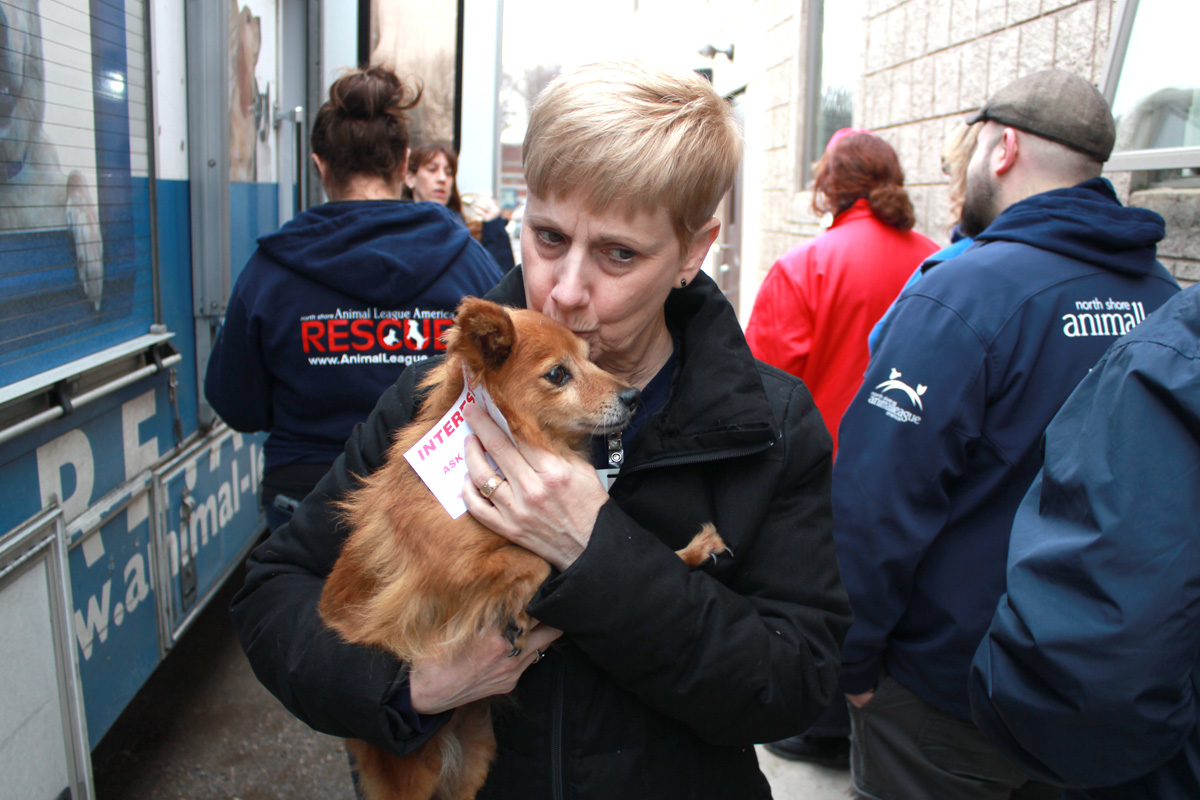 Humane Relocation Program
Animal League America's most far-reaching program, our Out of State Nationwide Pet Rescues, are responsible for saving well over 150,000 dogs, cats, puppies, and kittens since the program's inception in 1991. For these on-going rescues, we use our well-equipped, climate-controlled Mobile Rescue Units to transport pets to the safety of our Port Washington, N.Y. campus from overpopulated municipal shelters where they would otherwise be destroyed. Closer to home, our rescue units routinely collaborate with municipal shelters in the New York metropolitan area to rescue the dogs, cats, puppies, and kittens slated for death. All animals are medically and behaviorally evaluated as they arrive at Animal League America, where they receive the individualized medical care and any rehabilitation they need to be readied for adoption.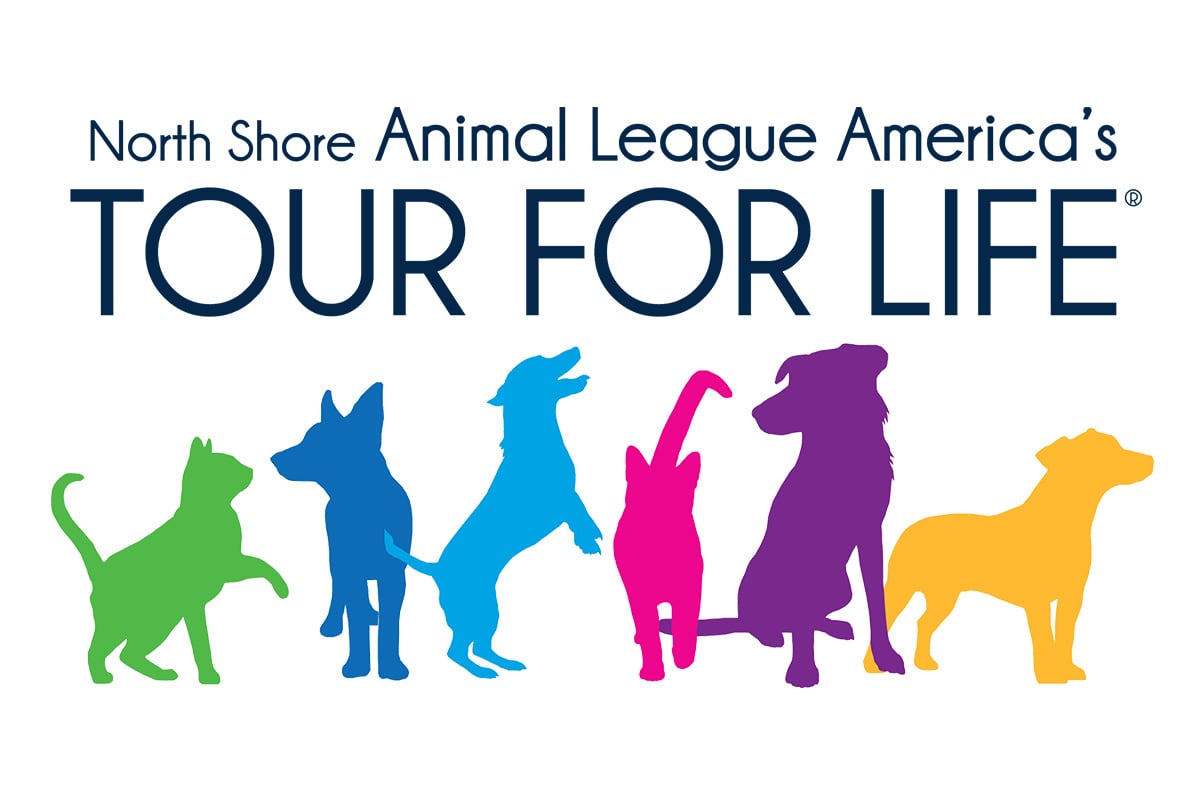 Mobile Adoption Tours
Animal League America developed Tour for Life®, a national pet adoption tour that engages adopters and press from coast to coast. As our mobile adoption units cross the country, they stop at our shelter and rescue partners, helping them adopt more animals through high-visibility adoption events.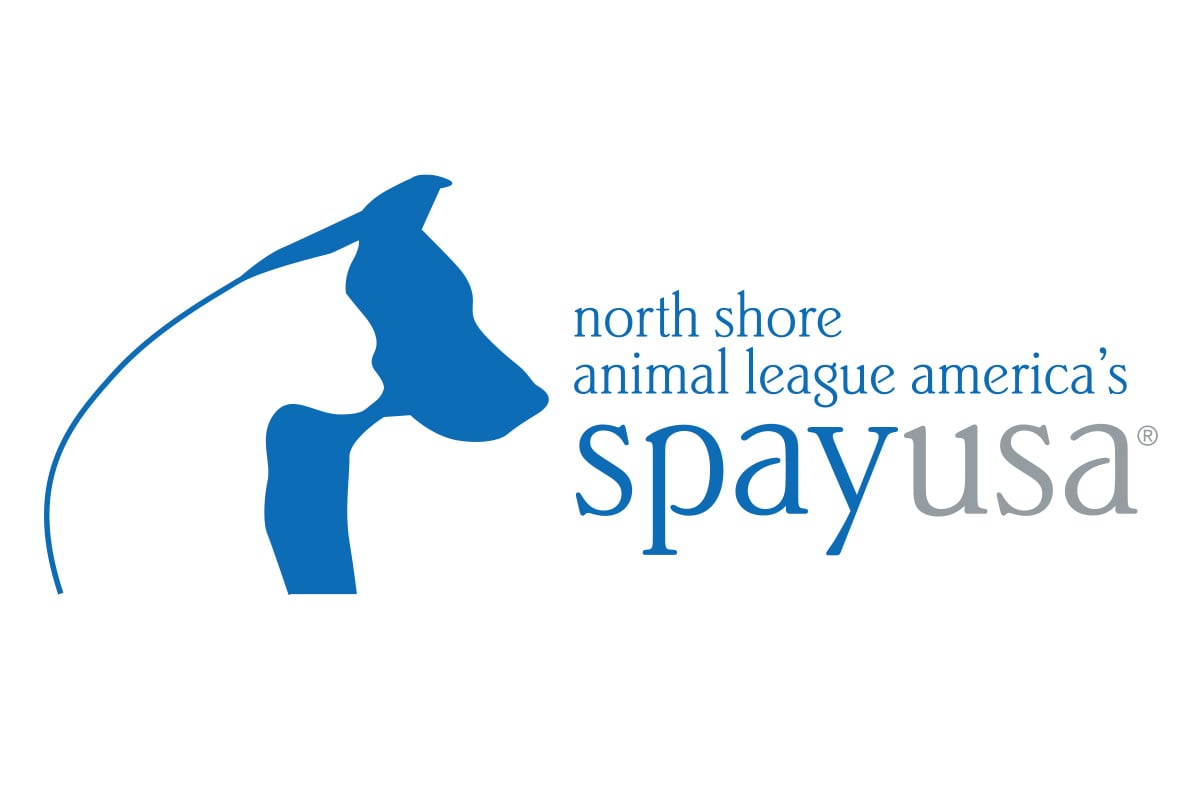 Establishing the Largest Spay/Neuter Referral Service
SPAY/USA, our national spay/neuter referral program is the nation's largest network for affordable spay/neuter services. By providing these spay/neuter services, Animal League America helps end the suffering of innocent dogs and cats by reducing the number of unwanted births. Anyone who needs assistance finding affordable spay/neuter services can access SPAY/USA.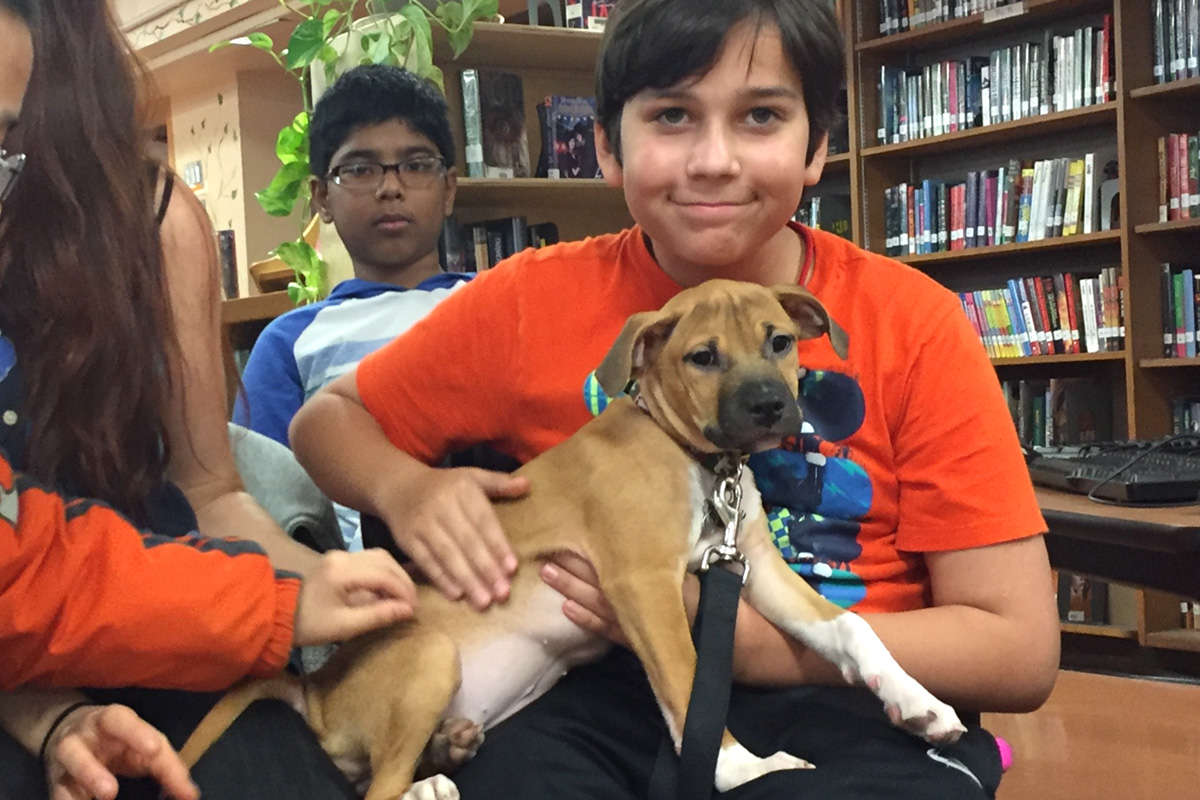 Educating the Next Generation
The Mutt-i-grees® Curriculum is an innovative PreK-12 social and emotional learning curriculum that highlights the unique characteristics of shelter pets to teach essential skills for academic and life success This curriculum was developed in collaboration with Yale University's School of the 21st Century.