"Achieving no-kill means using every idea and tool at our command to rescue, nurture, and adopt homeless animals right now," he says, "and to educate pet owners and future generations about the necessity of responsible pet ownership. Animal welfare is at tipping point. Society is changing. If we maintain our vision, engage our communities, and work together, the no-kill future is not a matter of if, but when."
— J. John Stevenson, North Shore Animal League America President & CEO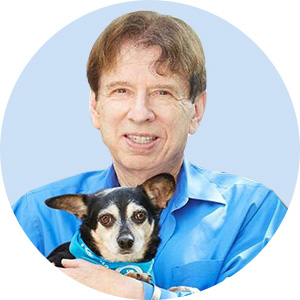 J. John Stevenson joined North Shore Animal League America in 1978 as Special Counsel, becoming General Counsel in 1988. In 1993 he was named President & CEO.
Under his leadership, Animal League America has grown into the largest and longest-running no-kill animal rescue and adoption organization in the world, introducing such influential programs as Spay/USA®, Global Pet Adoptathon®, Tour For Life®, off-site mobile adoption and Mill Dog Rescue. Coining the term, Mutt-i-gree® to describe any shelter or rescue pet, John has led the Mutt-i-gree Movement, driven by our award-winning Mutt-i-grees Curriculum. This is a unique social-emotional learning program developed by Yale University that draws on the natural bond between children and animals to teach humane values and the importance of shelter adoption.
John has also directed the development of our Long Island campus as it evolved into a comprehensive center for the rescue, care, and adoption of more than 10,000 dogs, cats, puppies, and kittens annually. Our newest facility is Bianca's Furry Friends Feline Adoption Center. Over the years, John's extensive background in nonprofit law and his personal commitment to the welfare of animals have created an informed and compassionate foundation for the realization of Animal League America's no-kill vision.
John lives in Connecticut with his wife, Matia Finn-Stevenson, who developed our Mutt-i-grees Curriculum; and they share their home with several beloved Mutt-i-grees of their own.
John believes that, today, animal welfare has reached a momentous tipping point. "We're on the brink of transformation — the no-kill transformation," he says. "And since 1944, North Shore Animal League America and its no-kill mission have led the way."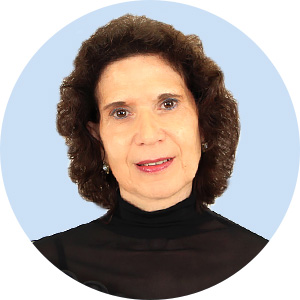 Valerie
Fields
Senior Vice President & CFO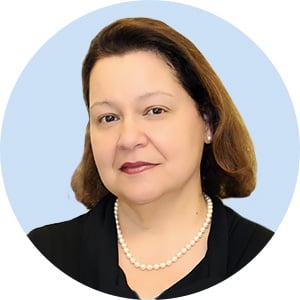 Joanne
Yohannan
Senior Vice President of Operations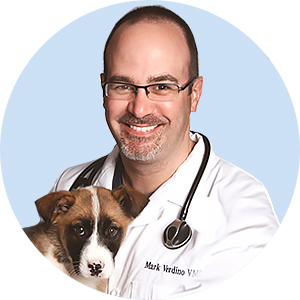 Dr. Mark
Verdino
Senior Vice President and Chief of Veterinary Staff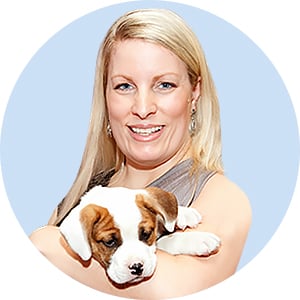 Jill
Burkhardt
Senior Vice President of Development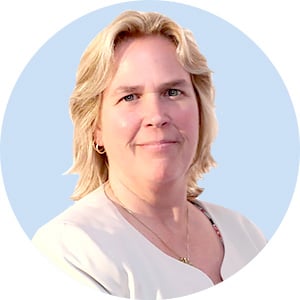 Diane
Johnson
Vice President of Shelter Operations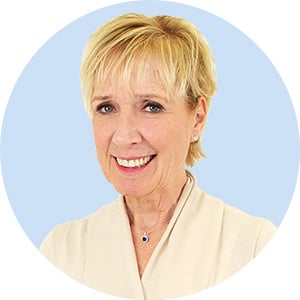 Diana
Russo-Albino
Senior Vice President of Human Resources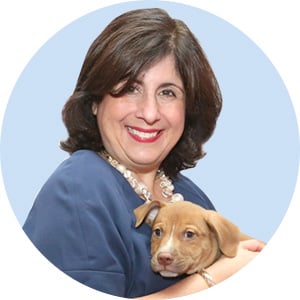 Diana
Zaferiou
Vice President of Strategic Development Partnerships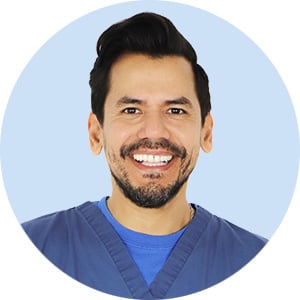 Daryl
Sandoval
Vice President of Medical Services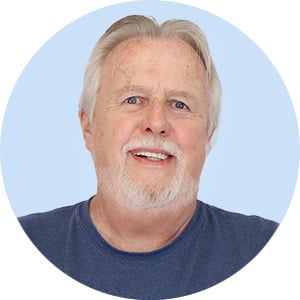 Edward
McColgan
Vice President of Facilities Operations
J. John Stevenson, Esq.
Watertown, Connecticut • President & CEO • Appointed 1993
John Stevenson joined North Shore Animal League America in 1978 as Special Counsel, becoming General Counsel in 1988. In 1993 he was named President & CEO. John is also Managing Director of The Pet Savers Foundation™ (the marketing and program development arm of Animal League America), and a member of the boards of both organizations.
Prior to becoming President & CEO of Animal League America, John served as General Counsel and Special Counsel on regulatory and legal issues for several other nonprofit organizations. He has written extensively on the law of tax-exempt organizations, tax planning, and regulatory compliance.
Norma M. Meek
Ashland, Kentucky • Treasurer/Director • Appointed 2017
Norma Meek combined a 40-year commitment to education with a life-long concern for the wellbeing of companion animals. During her impressive career as a teacher and innovator, Norma held a variety of titles and positions. In addition, she was active on several local, state, and national boards, received many education and civic awards, and was a prime mover for our Mutt-i-grees Curriculum in Kentucky and elsewhere. Now retired, Norma enjoys the company of her dog, Scooby, and is an active member of the Board of Directors for the Ashland Area Rescue Foundation (AARF). She also works with the Ashland Mutt-i-grees Teen Council to promote adoption across the state. Two of her grandsons, McKinney (Mac) and Layne, have been leaders as National Mutt-i-grees Student Ambassadors.
Yasuko Yamaguchi
Port Washington, New York • Secretary/Director • Appointed 2011
Yasuko Yamaguchi is the owner (with her husband, Akira) of Restaurant Yamaguchi, a popular Japanese restaurant in Port Washington, N.Y. An advocate for homeless animals since her childhood in Japan, Mrs. Yamaguchi has been a friend and supporter of North Shore Animal League America for many years. She adopted her first feline, Sally, from Animal League America in 1985. Since then, she has dedicated much of her time and energy to rescuing many homeless cats and kittens. Her compassion for lost and strayed felines has made her a champion for adoption, spay/neuter, and rescue. In addition, her business acumen and prominence in the community have made her an invaluable member of our Board of Directors.
Beth Stern
New York, New York • Director • Appointed 2018
Beth Stern is a force of nature, and we are so lucky to have her as our spokesperson and partner in rescue.
Beth has loved animals all her life, so it was inevitable that she would find her passion and purpose in rescue. A hands-on volunteer and member of our volunteer community since 2003, Beth works seven days a week caring for her fosters and collaborating closely with our team to coordinate rescue efforts both locally and nationally.
"In 2021 alone, Beth fostered and coordinated the adoption of 268 cats and kittens," said Joanne Yohannan, Senior Vice President of Operations. "Beth personally reviews all adoption requests, meets the adopters, and delivers her 'nuggets,' as she calls them, to their new families."
Cats and kittens are the constants in Beth's life – both private and public – along with her husband, Howard, who proudly supports her work. In fact, Beth and Howard were instrumental in the creation of Bianca's Furry Friends Feline Friends Adoption Center, our unique, cage-free facility named in memory of their beloved dog, Bianca.
As national spokesperson, volunteer, and foster parent since 2004, and board member since 2018, Beth has become a recognized and respected advocate for homeless animals. Speaking eloquently for adoption, advancing awareness of the no-kill movement, and showing, by example, the power and joy of volunteering.
A bestselling author, she uses her popular Instagram account to educate the public while coordinating adoptions for cats, kittens, and dogs. And she always highlights the importance and benefits of adopting senior cats and dogs and those with special needs.
In everything she does, Beth's commitment and down-to-earth charisma have brought the plight of homeless pets to the attention of millions. We are deeply grateful for her energy, her creativity, and her dedication to our no-kill mission.
Donald LaRocca, Jr.
Palm Beach Shores, FL • Director • Appointed 2020
Donald LaRocca, Jr. has a long history with North Shore Animal League America, initially working alongside his parents, Don and Karen LaRocca. They were an integral part of our organization, with hands on support along with financially supporting the Don and Karen LaRocca Pet Wellness Center, a state-of-art wellness facility, made possible by the overwhelming generosity of the LaRocca family.
Following the passing of his parents, Donald LaRocca, Jr. continued their legacy by supporting our organization, beginning with the completion of the Don and Karen LaRocca Pet Wellness Center in 2018, and then followed by completely renovating the LaRocca Dog Park, in 2019.
His continued support and belief in the mission of North Shore Animal League America, shows him to be an important asset to our Board of Directors.
John Cusimano
New York, NY • Director • Appointed 2020
John Cusimano is an attorney and occasional television co-host with his wife, Rachael Ray. He is also a musician who fronts the rock band The Cringe. He was born on Long Island, NY and currently resides both in New York City and upstate New York.
Growing up on Long Island, John Cusimano has watched North Shore Animal League America grow into the Adoption and Rescue organization it is today. In recent years, he has been closely involved with Animal League America in many aspects; supporting its rescue and adoption efforts, attending major events, and as an adopter.

Rachael Ray
New York, NY • Director • Appointed 2021
Rachael Ray is a television personality, businesswoman, celebrity cook, philanthropist, and author. She hosts the Emmy-award winning daytime talk show, Rachael Ray, and the Food Network series 30 Minute Meals. In 2007, Ms. Ray launched a nonprofit organization, Yum-o! that empowers kids and their families to develop healthy relationships with food and cooking. In 2010, she launched the pet food line Rachael Ray Nutrish, which fully funds The Rachael Ray Foundation whose goal is to support causes that help animals in need, and Yum-o! related initiatives. Ms. Ray also has a line of kitchen items as well as home furnishings.
As a long-time supporter and adopter of North Shore Animal League America, Rachael Ray continues to demonstrate her loyalty to our mission to Rescue, Nurture, Adopt and Educate.
All board members are independent, voting members except for the President who is an employee.