It's here! BFF! Bianca's Furry Friends Feline Adoption Center is officially open! Thank you to all of our wonderful supporters who made this happen. We couldn't have accomplished this without you!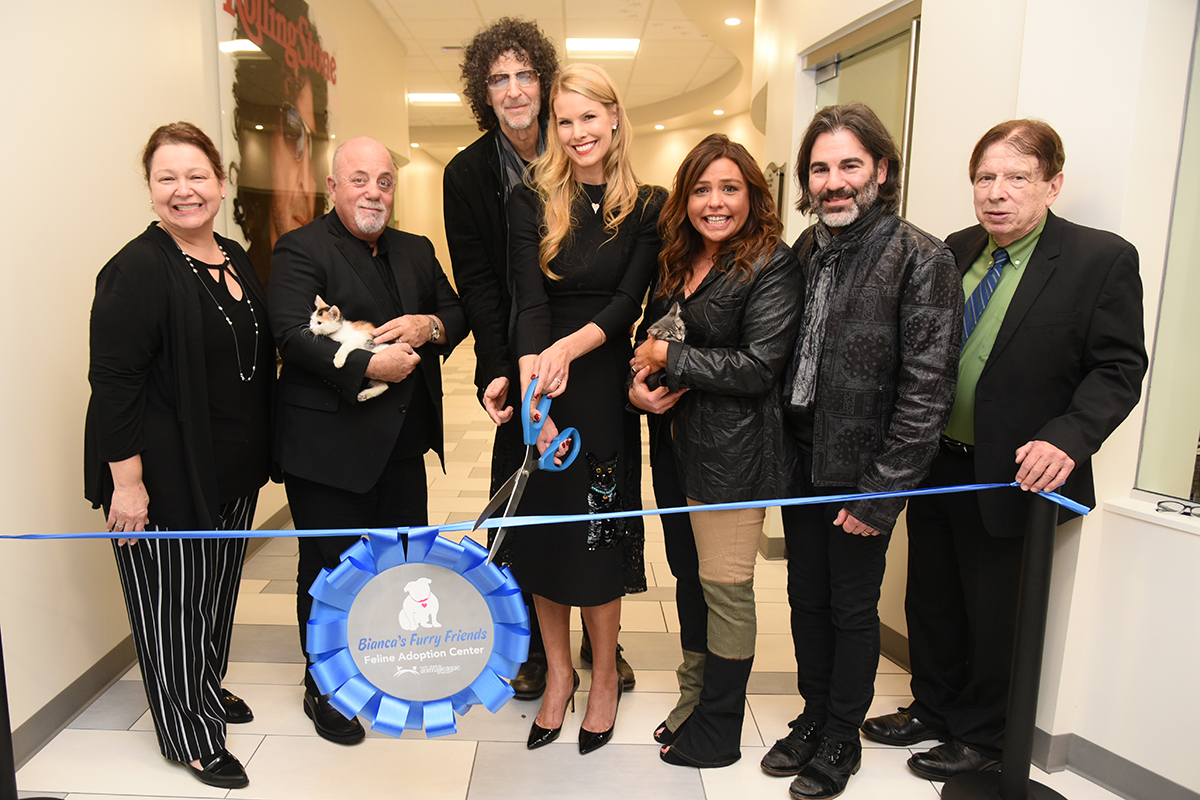 The ribbon-cutting ceremony for BFF was a magical evening for me. BFF is more than a building to me; it represents a leap forward in feline wellness and adoption. The felines we rescue will be much calmer and confident in these beautiful, sunny, spacious cage-free surroundings.
We designed a special "Billy Joel" themed cat room that we dedicated in his honor to thank him for his massive support. He generously donated proceeds from his 65th birthday concert to BFF! I was thrilled that he and his wife Alexis could join us for the ribbon cutting.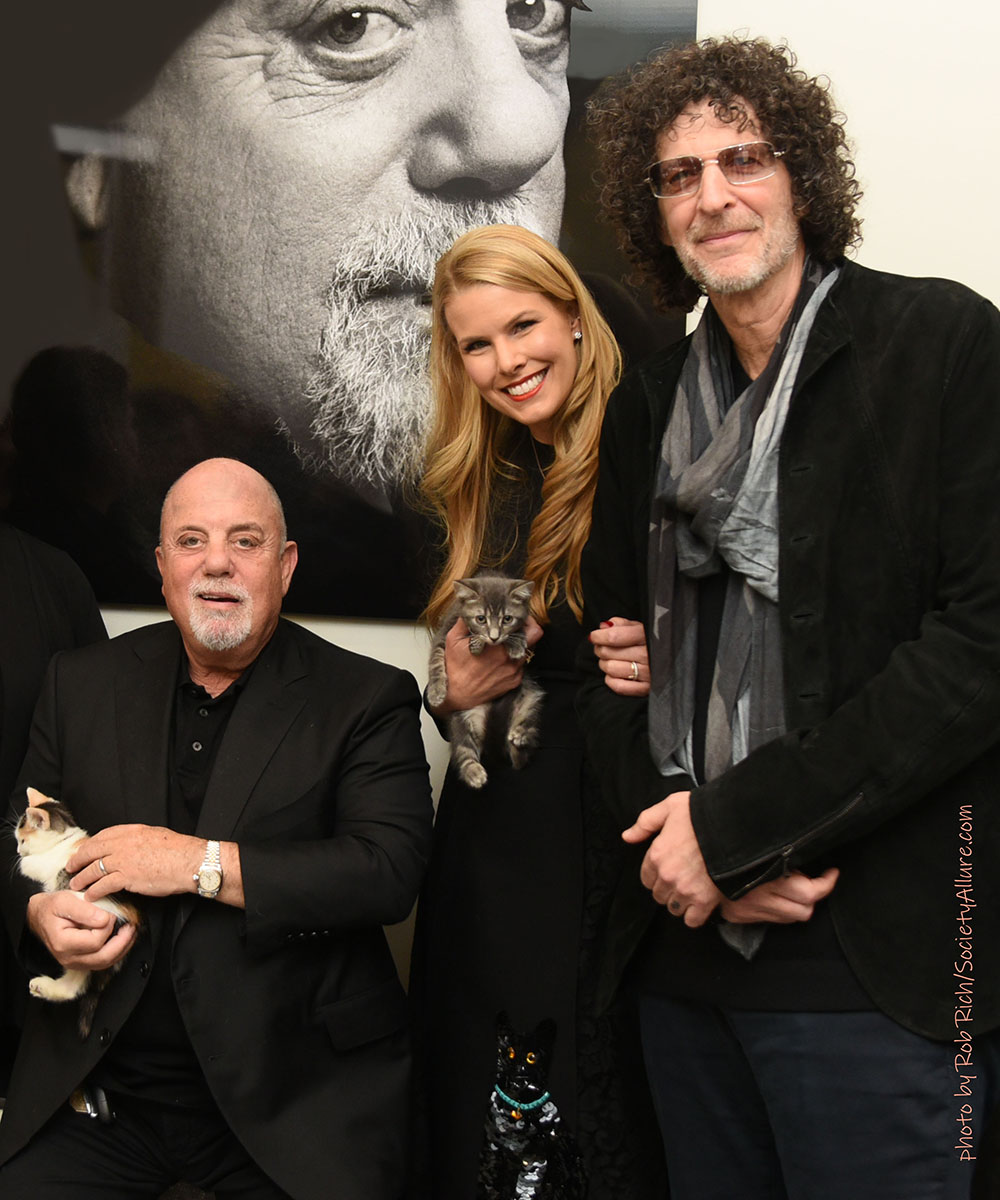 The bigger area features a piano that plays some of Billy's greatest hits and has speakers that double as cat hiding or napping places. The smaller section has New York City landmarks like Yankee Stadium, the Brooklyn Bridge, and the Empire State Building that are actually cat perches and walkways.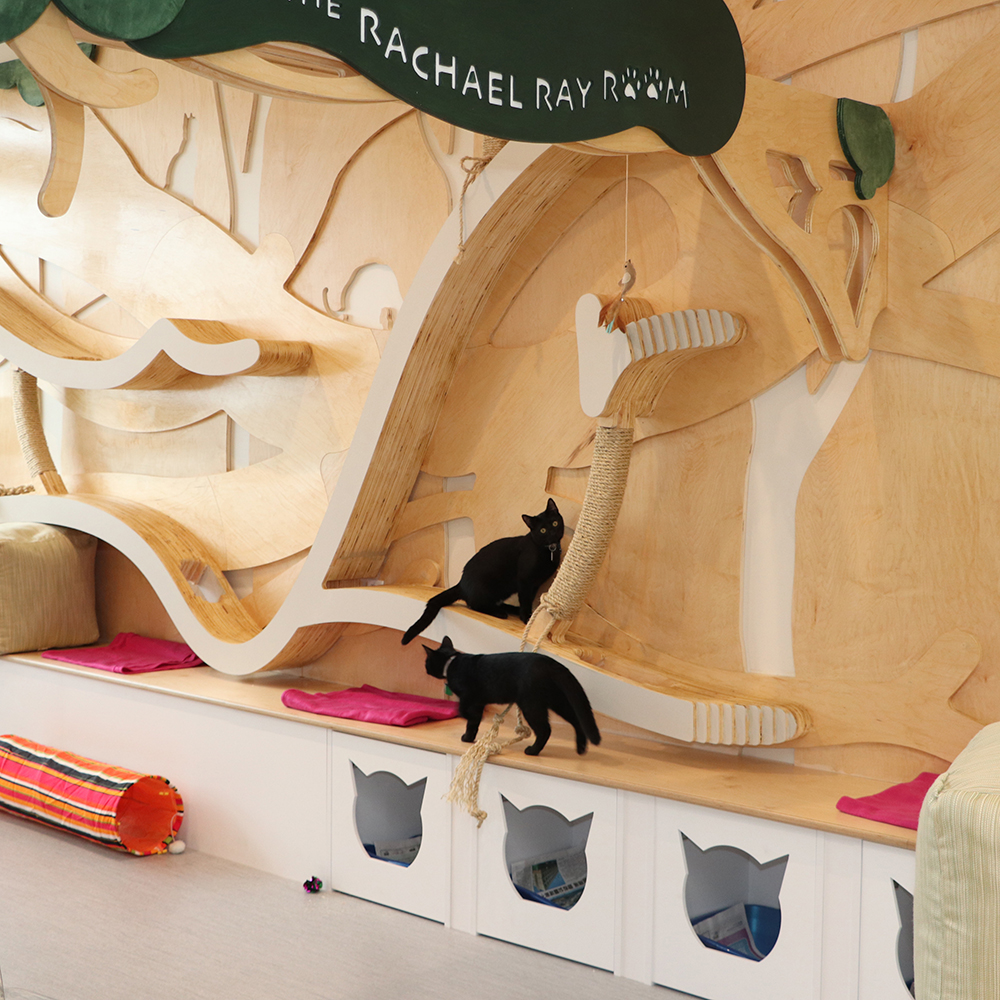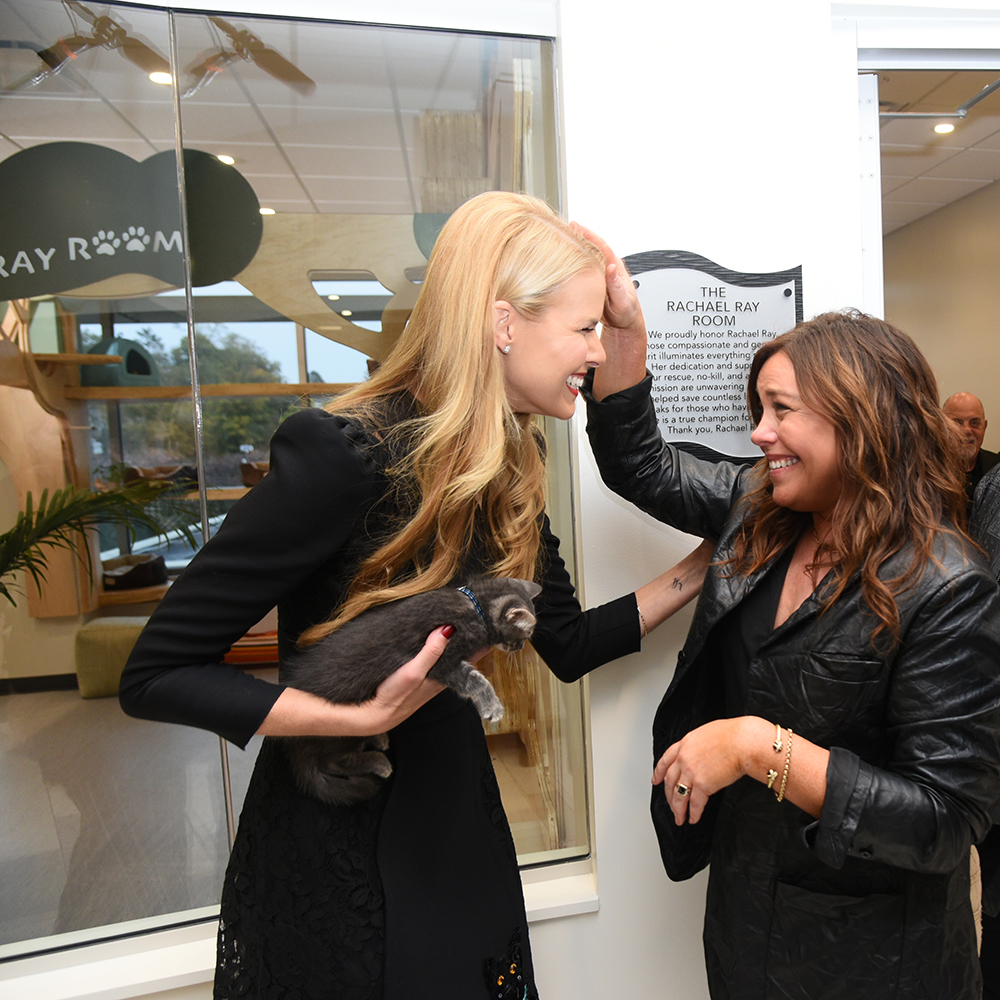 I also had a surprise in store for my friend, Rachael Ray. We dedicated an entire cat adoption room to her, designed by John Gidding, for all her amazing efforts and ongoing support that have helped to save countless animals. She loved it! It's beautiful with a treetop canopy that has walkways for the cats to move about and play. Toys are suspended on tree trunks, sisal rope scratchers are scattered about, and there are pots of cat grass on the windowsills. It's a perfect cat habitat! I wanted to move in!
I was further moved that night when I read the plaque dedicating one of the cat rooms to my friend, Julia Belle Mason. This young girl came to New York City through the Make A Wish® Foundation to meet me and my kittens and tour Animal League America. We enjoyed our time together and she even adopted a kitten. I was so sad that she couldn't be with us for the ribbon-cutting ceremony for BFF — she would have loved it. We lost such a bright young person to cancer way too soon.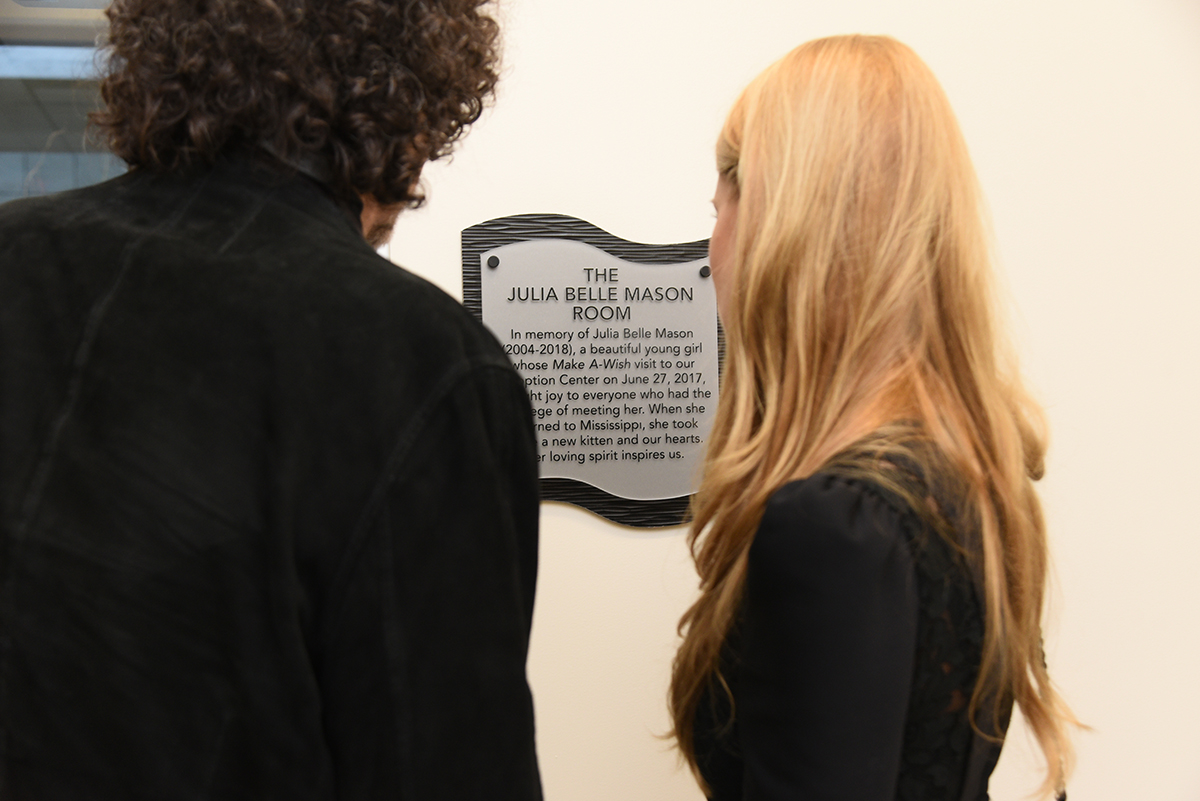 Now Julia's spirit lives on in the room we designed in her honor and she'll be remembered forever. It's a quiet, comfy space for senior cats with plenty of cushy beds and places to hang out and watch the action in the hallways. Adopters will see the beautiful personalities of these special seniors, interact with them, and take them home!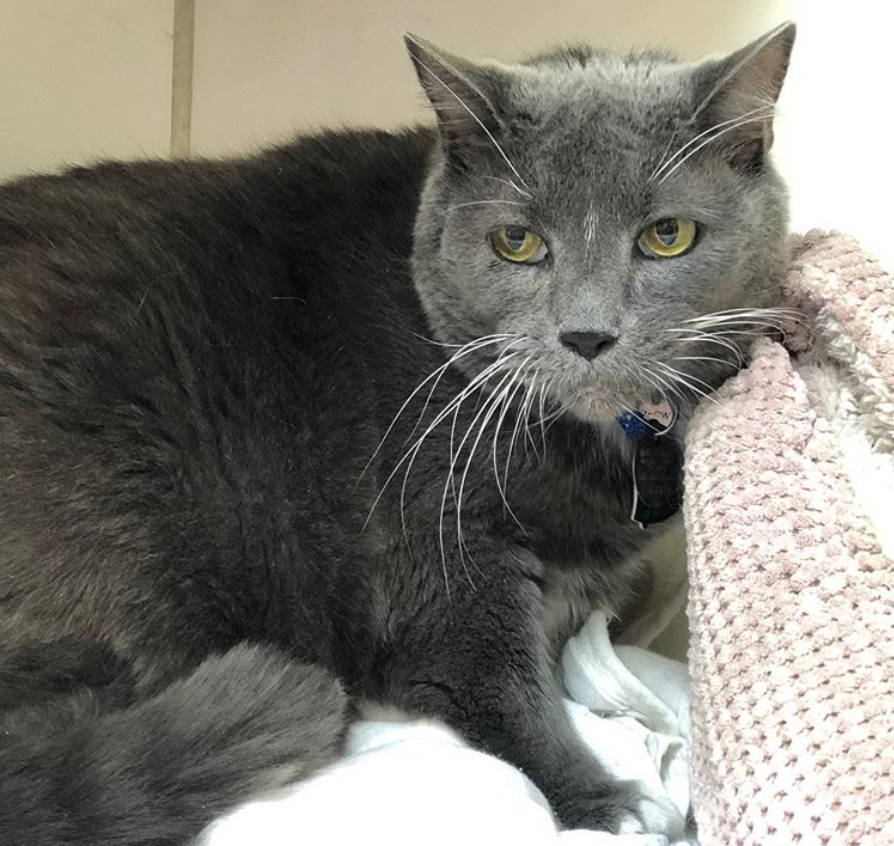 Speaking of sweet seniors, November is Adopt a Senior Pet Month. These wonderful animals are usually the last to get adopted in shelters. Poor Vincent's had it harder than most. He's a senior cat who is a hoarding house survivor and then he was returned to North Shore Animal League America after being adopted by a family he grew to love. Think about how sad and confusing this is for an older cat. It broke my heart. I posted him on my Instagram page and adoption applications flooded in. I've had absolutely incredible people respond when a senior cat needs a new home. We found a perfect home for this shy boy, who snorts a bit when he breathes because he has chronic rhinitis. I am thankful every day for my kind-hearted Instagram followers who either adopt some of my senior foster animals or assist me with finding great matches for them.
But this is not always the case for many homeless senior animals. They are overlooked time and again and linger in shelters. They should be in homes for their Golden Years! When you are ready to adopt, please consider senior cats and dogs who are in shelters through no fault of their own. The personalities of older dogs and cats shine through so you can tell whether they are a good fit for your family. Senior pets often don't need the constant attention and exercise that young animals require so they don't get into mischief. They are content with a slower, more relaxed routine.
Senior dogs are often housebroken already and know some basic commands. And don't believe the old adage "you can't teach an old dog new tricks." Senior pets — both dogs and cats — are much easier to train because they have experience with people, better impulse control, and a longer attention span.
Lastly, and I can tell you this from my personal experience, the seniors always seem extra grateful for being rescued. So, think about opening up your heart and adopting a senior cat or dog.  Give them a home again for the holidays and they will give you so much love and appreciation in return.
XO
Beth
Some images courtesy Rob Rich/SocietyAllure.com.