Forever in Our Hearts Olive, Tucker, Cooper, and Bella
Everyone who does animal rescue sooner or later encounters animal abuse. The horror and heartbreak are sickening. But we should not feel helpless in the face of it. Instead, we must speak up for the voiceless animals who suffer at the hands of sadists and monsters. That's why I'm writing this blog…because as much as the topic of animal abuse pains me, it's sometimes necessary to take a deep breath and confront it head on.
In early February 2018, a man in Fontana, Calif., stuffed a defenseless, three-month-old kitten into a freezer. Then he took her out and squeezed her until she screamed in pain. And finally, he threw her off a second-floor balcony onto the pavement below. He did this while his kids watched. He was angry because the kitten had wandered into his apartment.
In February 2019, a man in Mineola, New York, was charged with brutally beating two helpless puppies to death — Tucker and Cooper — and nearly killing a third, Bella. His wife watched and did nothing stop him and allowed Bella to suffer for 15 hours before taking her to a veterinarian.
I'll start with that kitten in California. The police department arrested her abuser and quickly transported her to an excellent veterinarian for care. The emergency room staff there named her Olive for the street where her abuse took place.
When her story popped up on Howard's news feed, he immediately called me. "We have to get her," he said. And as I read about the awful abuse inflicted on this beautiful Tortico kitten, I felt physically ill. And I knew he was right. Only a monster could do this. I knew I had to help her.
When I met Olive the following month, she was recovering from a fractured leg and surgery for major injuries to her chest. Her abuser surely meant to kill her, but she was alive, sweet, and ready for a miracle. I was honored to bring her home to New York and nurture this resilient little nugget until she was ready to fly.  Today, she is called Olive Juniper, and she is loved by a wonderful family who adores her in every way…and has made it their mission to spoil her completely and make up for her hard start in life. And they're doing a great job of it. You can see for yourself at @olive_bythesea.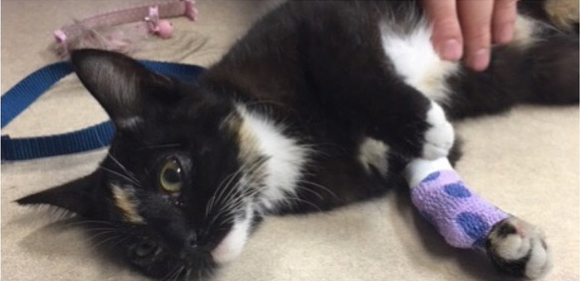 Olive, above, recovering in California (February 2018).
Below, Olive Juniper enjoying being loved and pampered on Long Island (September 2020).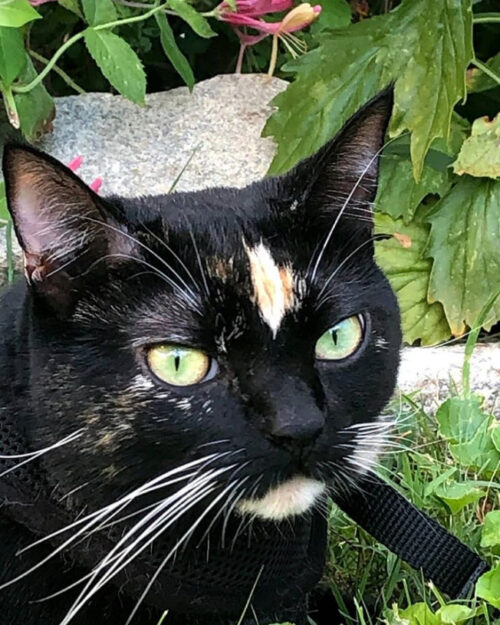 The emotional day that I met Olive in California, joined by two of her compassionate rescuers on Team Olive: (left to right) Animal Services Officer Jennie Fisher and Officer Jennie Venzor, both of the Fontana, Calif., Police Department.
And then, in early February 2019, it happened to Tucker, Cooper, and Bella, three puppies who were tortured and, in the cases of Tucker and Cooper, murdered in Mineola, NY, by two monsters. The only positive in this story is that Bella survived and is lucky to be alive.
A husband and wife are charged with these heinous crimes, and the prosecutors in the Animal Crimes Unit of the Nassau County District Attorney's Office are working hard to see that justice is served for these poor animals. The husband is charged with aggravated cruelty to animals (a felony) and three counts of torturing and injuring animals and could face up to two years in prison. His wife is charged with torturing and injuring animals and could be sentenced to one year in prison.
Tucker was a three-month-old rescue from Virginia whom the couple adopted from North Shore Animal League America, took home, and beat to death. Cooper, a Goldendoodle, was about 12 weeks old when they bought him from a breeder in Pennsylvania. Both Tucker and Cooper bled to death internally. They complained to the breeder that Cooper had suddenly died and got another puppy, Cooper's sister, Bella, as a replacement. Then they abused her. All three attacks occurred within the space of three ghastly weeks.
Bella survived despite being choked and viciously beaten. Veterinarians who examined her said that she'd suffered fractured ribs, bruising on her lungs, bleeding behind her eyes, and a broken leg. She required surgery and eventually had to have her leg amputated.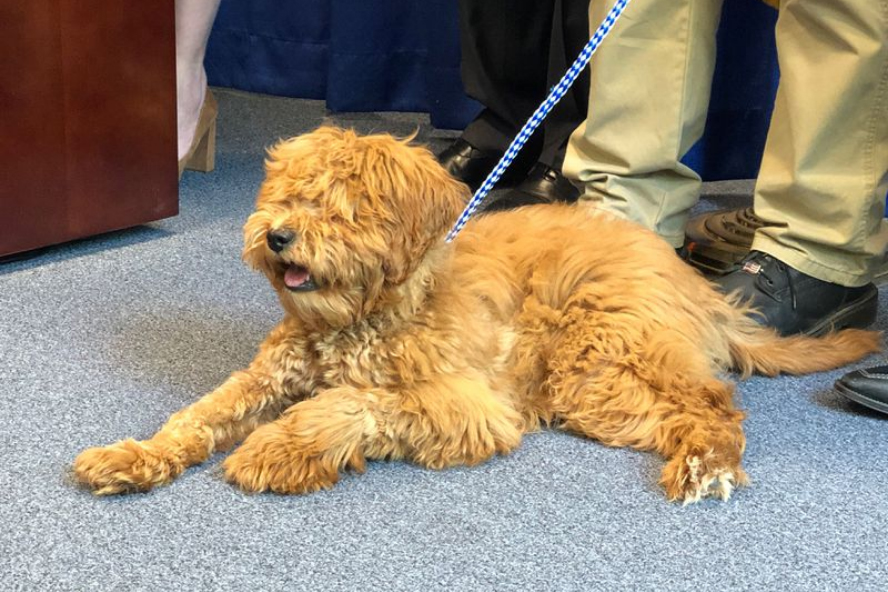 Photo: Esha Ray/New York Daily News
Bella, the survivor, was adopted by a vet tech and is now loved and cared for.
At the moment, the court case is ongoing, and Animal League America, which was totally devastated by this event, is keeping in very close contact with the Nassau County DA's office. We are very lucky to have an agency like the Animal Crimes Unit dedicated to crimes against animals. I attended an early hearing of the case with colleagues from Animal League America. We're completely prepared to do everything and anything we can to make sure there is justice for these three innocent, helpless puppies.
I hate having to tell you these horrific stories. I would much rather be sharing all the wonderful adoptions that have taken place and all the loveable nuggets in my life just now. But animal abuse is much more common than any of us want to believe — and so it's important for all of us to be aware. In fact, the Humane Society of the United States estimates that nearly 1 million (!) animals a year are abused or killed in episodes of domestic violence that often involve abuse of others in the household, too.
Experts agree that the connections between animal abuse and spousal, elder, and child abuse are irrefutable. In fact, a 2017 study showed that 88 percent of women who had companion animals in an abusive relationship reported that their animals were threatened, hurt, or killed by the abusive partner. And states are recognizing the connection. According to the Animal Legal Defense Fund, all 50 states now have felony animal cruelty on the books and nearly two thirds of states allow pets to be included in domestic violence protective orders.
Regardless of how painful it is, we must all stay alert to this horror, and if you suspect an animal is being abused, please contact your local SPCA or police department. Animal League America has put together A Dirty Dozen, a list of 12 things to look for to help you identify animal abuse and neglect, because neglect is also cruelty.
In fact, each time I hold beautiful Yoda (right) I remember just how horrible neglect really is. Yoda had been severely neglected in his prior home. When he was brought to Animal League America, he was completely emaciated, and his hair was so matted that it came off in one piece when our groomers helped him. And when he arrived at my house to foster, his back bones were sticking out so severely that I started crying. He suffered so much. So please, don't ignore the abuse that neglected animals endure.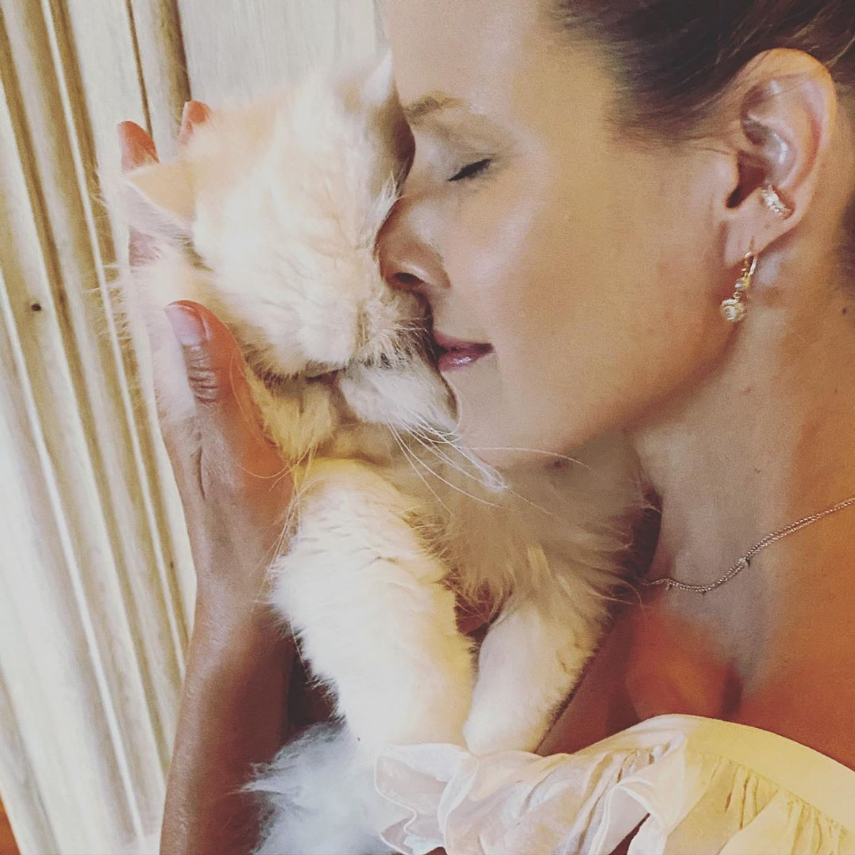 Right now, New Yorkers have an opportunity to speak up for abused and neglected animals by supporting legislation called Tucker's Law (Assembly Bill A5807A). It has passed the Senate but is stalled in the Assembly. This law would allow a judge to use discretion to order consecutive or concurrent sentences when a person is convicted of multiple counts of aggravated cruelty to animals. Please contact your State Representative and ask him/her to support Tucker's Law.
We have not forgotten Tucker, Cooper, and Bella. We will never forget. They say that the wheels of justice turn slowly but grind exceedingly fine. Which means that it might take a while for the courts to catch up with animal abusers, but eventually justice will be served.
In the meantime, hold your precious pets close. All animals deserve the love, respect, and care that you shower on yours…and so much more.
xo
Beth and Yoda
P.S. Saturday, September 19, is National Puppy Mill Awareness Day. If you live in New York State, here's a way to make your voice heard for the animals who suffer abuse in puppy mills: In July, the New York Senate passed a bill to stop the sale of dogs, cats, and rabbits in pet stores. The bill, A8157A, must now pass the Assembly. Please contact your State Representative and ask him/her to support this legislation. California banned the sale of pets from breeding mills effective Jan 1, 2019. We can, too!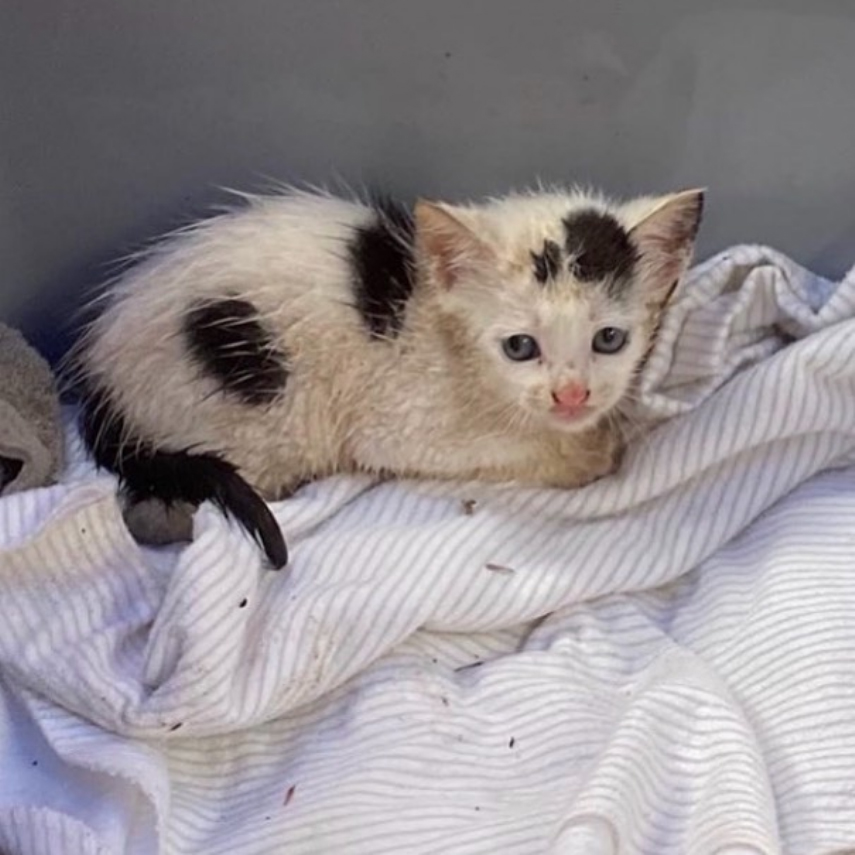 This is Auto.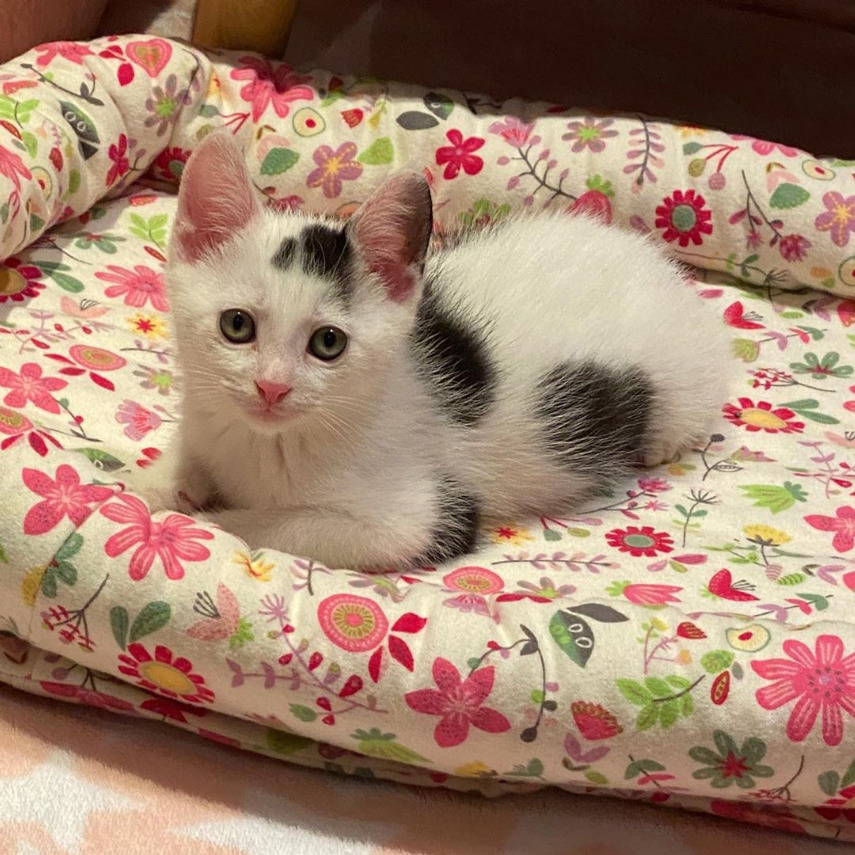 So is this.
Auto is a delightful kitten who was found in the wheel of a car. He could easily have been killed and no one would have known. Please, do not let your cats outside. The world is a very dangerous place for them, and with winter not too far away it will become even more dangerous. Keep them safe indoors. Hold them close.