Hearts and Nuggets Love's beautiful second chances
I always say they have my heart. All of my sweet nuggets, no matter their age, their stories, or their quirky personalities — each one of them captures my heart in a unique way, and when they fly to their forever homes, they always take a piece of my heart with them. I'm thrilled to say that so far this year, I've already lost a lot of my heart: We had 25 adoptions in January alone, and only five were kittens! Twenty- five senior and adult cats flew to their new families. That's a lot of precious second chances!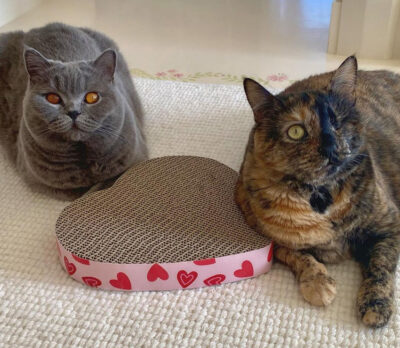 I'm thinking about love and second chances for two reasons: One, it's the season of Valentine's Day, when hearts decorate just about everything I see. In other words, love is in the air, including for Helen Rose and Pebble, right. If you follow my IG account, you know that these two permanent members of our household have a unique and rather amusing way of showing affection for each other. Don't judge… love, they say, is strange!
I'm also thinking about my sweet foster Princess Noelle, below, a beautiful black kitty who was found unresponsive and frozen in a window well by one of my IG followers. She was starved, emaciated, and nearly dead. She weighed under three pounds — and she's an adult cat, two or three years old!!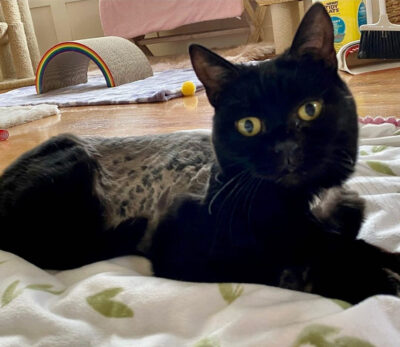 I immediately had her brought to Long Island Veterinary Specialists where Dr. Jackie was afraid that she wouldn't survive her first night there. She had to have a feeding tube inserted to administer meds and nourishment, she had no teeth, and her fur was so matted that it had to be shaved off.
But her will to heal and survive was indomitable. We never gave up on her — because she never gave up on herself — and thanks to Dr. Jackie and her amazing staff, Noelle started to gain weight and soon improved.
Today she is thriving in my sunny, warm foster room. She weighs in at five pounds! She will never be cold or hungry again. And she could be one my sweetest fosters to date. I call her the "head-butt princess." She is so grateful for being saved. And I love how her fur is growing back. A new little velvet spot every day! Some look like little hearts!
There's an old song called "You Gotta Have Heart" about how important it is to be positive and draw on your inner resources. Well, that's a song Princess Noelle could sing, and so could so many other of my brave fosters.
One such courageous kitty is Flick. He was found on the side of the road, most likely hit by a car, and brought to North Shore Animal League America. He suffered trauma on one side of his face that left him unable to open his mouth. I learned about him from my NSALA colleagues and wanted to help him. So I had him transferred to Long Island Veterinary Specialists in January where he had major jaw surgery.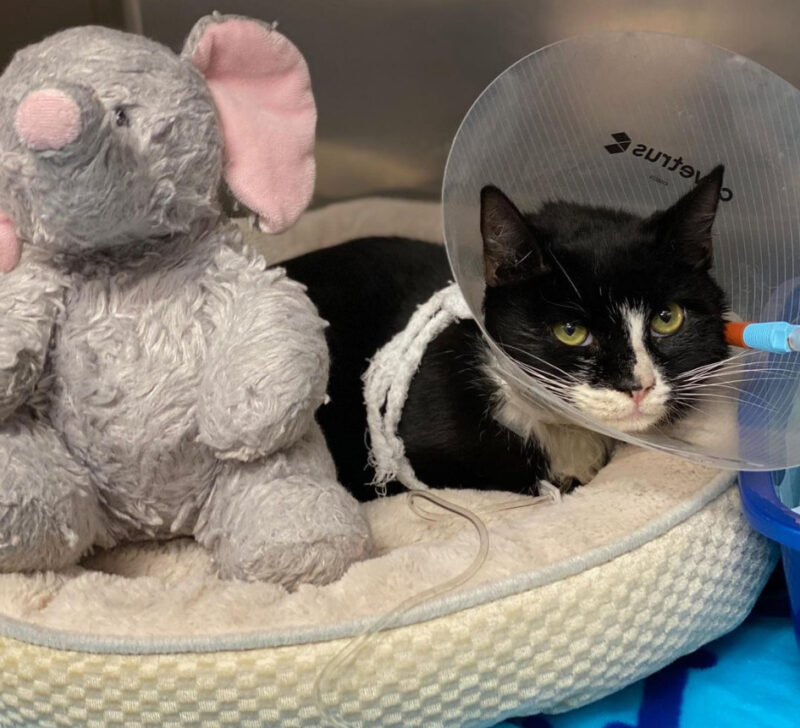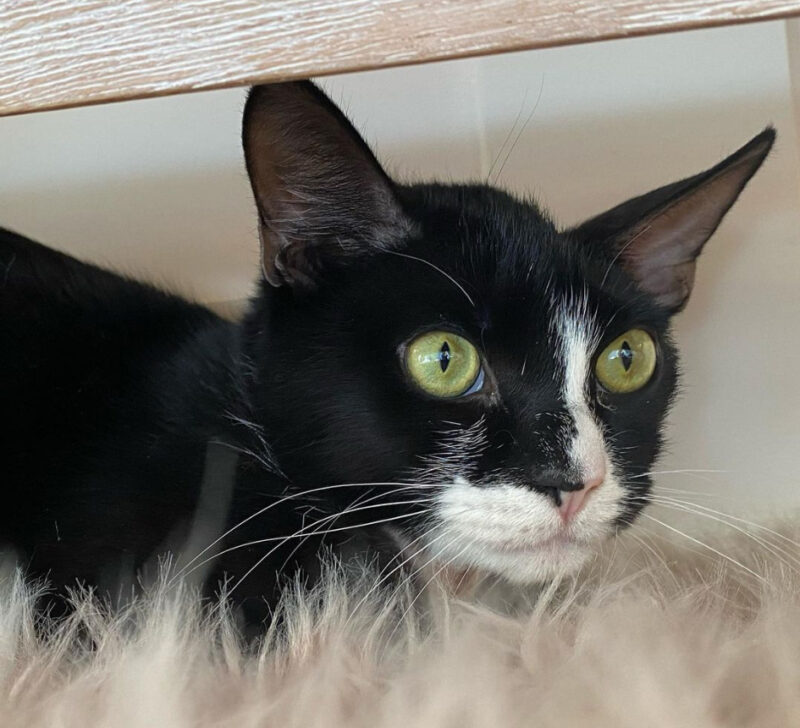 Above left, Flick getting ready for his life-changing surgery. At right, Flick recovering with me.
It was a risky, intense surgery, but it was a remarkable success! He can now eat on his own and open and close his mouth. He loves other cats and is currently flirting with Noelle in the foster room. Noelle and Flick enjoy the company of other cats, too, but I wouldn't be surprised if they fell in love.
Some people would say that cats can't fall in love. I beg to differ. Love is hard to define, but we know it when we see it…or feel it. And I've seen it take root and bloom many times. Pebble and Helen Rose are perfect examples. And more often than not, love among the nuggets entails the gift of a second chance.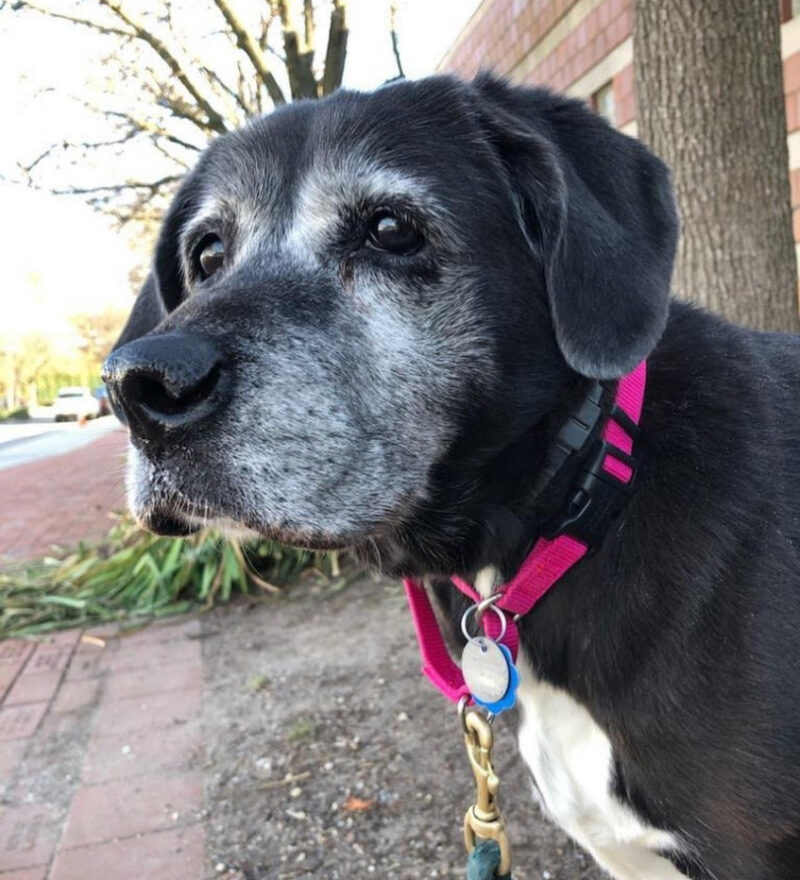 Ruby at NSALA waiting for her family…
Speaking of second chances, consider Ruby, an 11-year-old Lab mix who lived her whole life with a couple who loved her very much. Sadly, the gentleman died, and his wife was admitted to a nursing home, which left Ruby alone and bereft. She ended up at North Shore Animal League America where my colleagues told me that she spent most of her time waiting for her owners to come for her and take her home.
My heart ached for this dog, so I posted her story on IG. That's when fate — luck, kismet, coincidence, or whatever you choose to call it — stepped in. The day that I posted Ruby's story, Heidi Weber, who lives in Maryland, made one of life's hardest decisions and said goodbye to her beloved 18-year-old rescue Beagle — named — Ruby!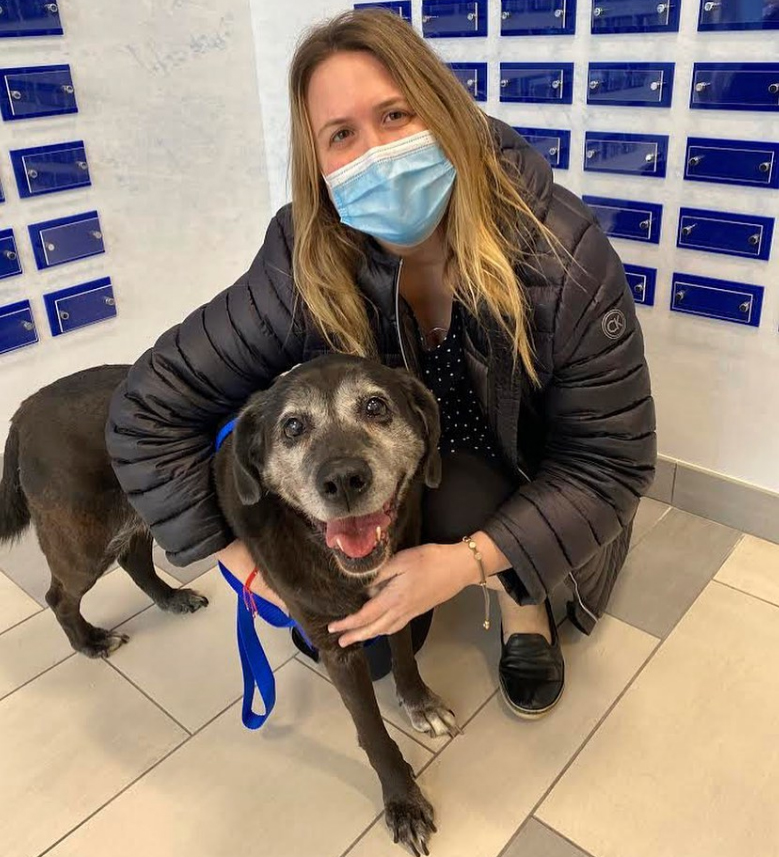 That evening, she visited my IG just to browse. When she saw Ruby, the connection was immediate, and even though she wasn't planning to adopt right away, she quickly completed an application. A few days later, she drove more than four hours to meet this dear old dog. The match was perfect.
The day Ruby was adopted, she knew she was going home. Her adopter loves her so much! And this was such a heartwarming story that PeoplePets picked it up and ran the sweetest article, emphasizing the importance of adopting older animals. Just look at Ruby's beaming smile!
And here's another second chance rescue. Last month I told you about my sweet foster Gertrude of Oman, right, who is about 5 years old. She was delivered to a potential adopter who'd recently suffered heartbreak when her cat passed away from multiple medical issues. When Gertie arrived from Oman with medical papers, it was stated that she was healthy and that she'd had a dental with a few extractions. Upon her arrival, I had my specialty vet examine her and do an extensive bloodwork panel. All checked out great!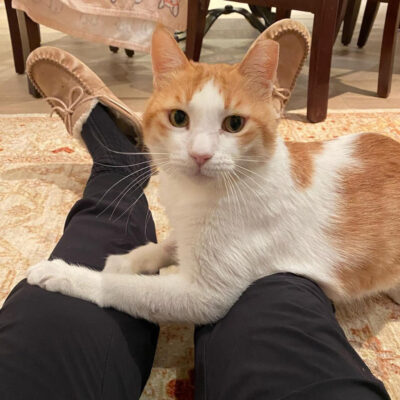 But while in her new home, Gertie began to show signs of mouth discomfort. We contacted her Oman rescue group and learned that she has stomatitis. I was shocked and saddened that they didn't give us this information prior to Gertie's going into a new home. The adopter was upfront about not being able to deal with another cat with medical issues, so I asked for Gertrude back without hesitation.
Since she returned, she's been good, and I believe she has a mild case. She doesn't need any more teeth removed at this time and she's eating well and playing. Following her "flare up," she took her meds like a champ and has been absolutely perfect.
Gertie is an old soul for sure. She's like a cat-dog. She'll greet you when you enter and be the best friend you could ever ask for. She hates being picked up, doesn't like her belly rubbed (I don't either!), and loves playing and sitting close, touching her human. She's an absolute delight. She has a very strong personality and has definite opinions on things, and she will let you know! I feel she understands me when we have our conversations.
So far, 2021 has been a remarkable year for adult and senior cats who really needed that second chance. Meet just a few:
Nine-year-old Zelda and Zeke, a bonded sister/brother team, were super easy and sweet! Their family lost their home and made the difficult and heartbreaking decision to give them up so they could have a better life. I promised them I would find these two a wonderful new family to love them both forever.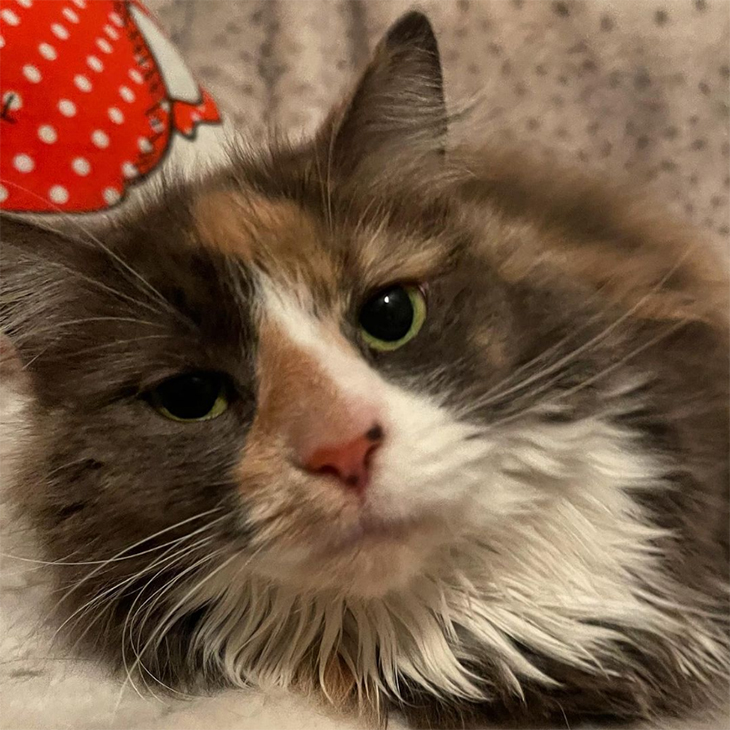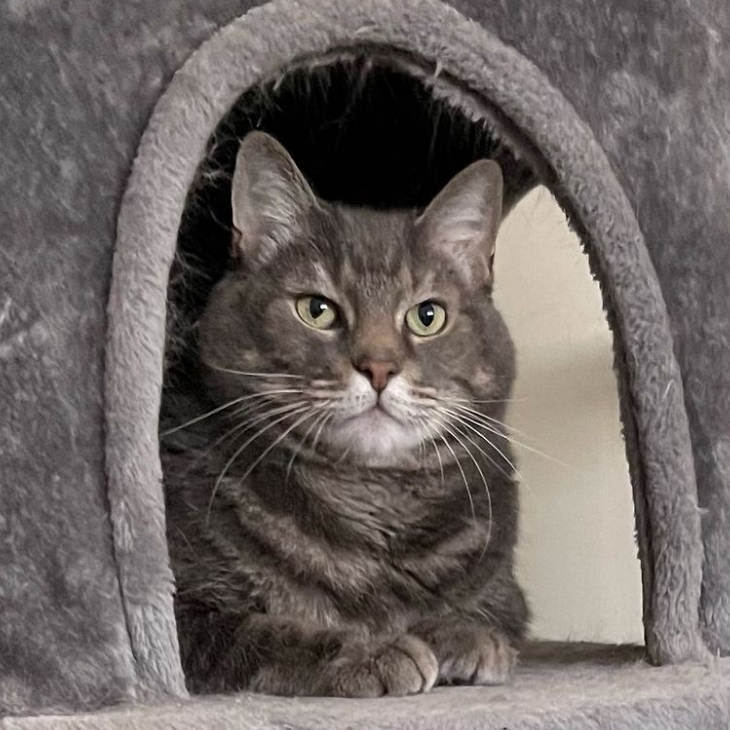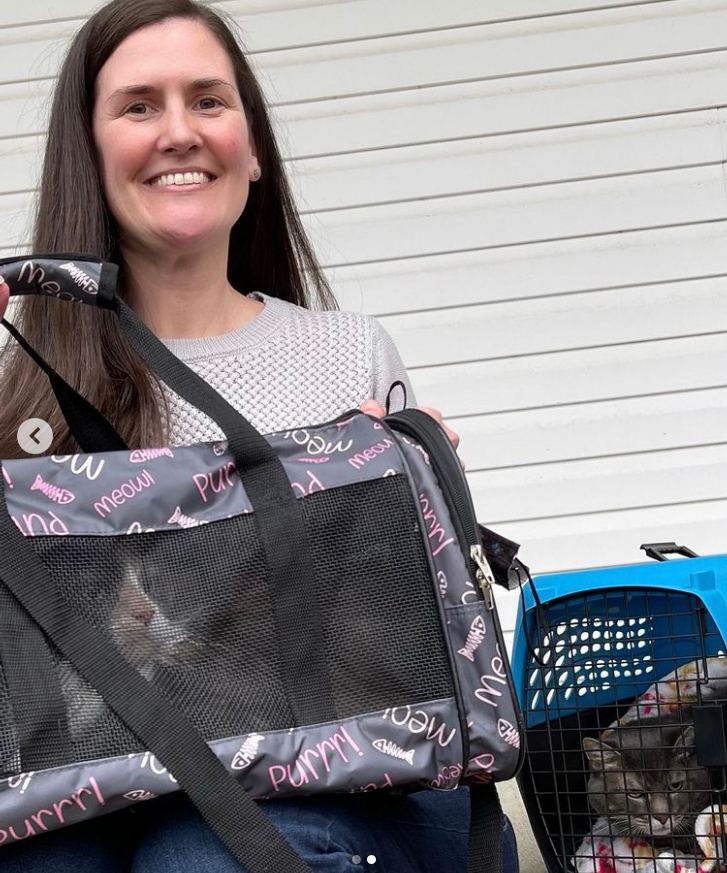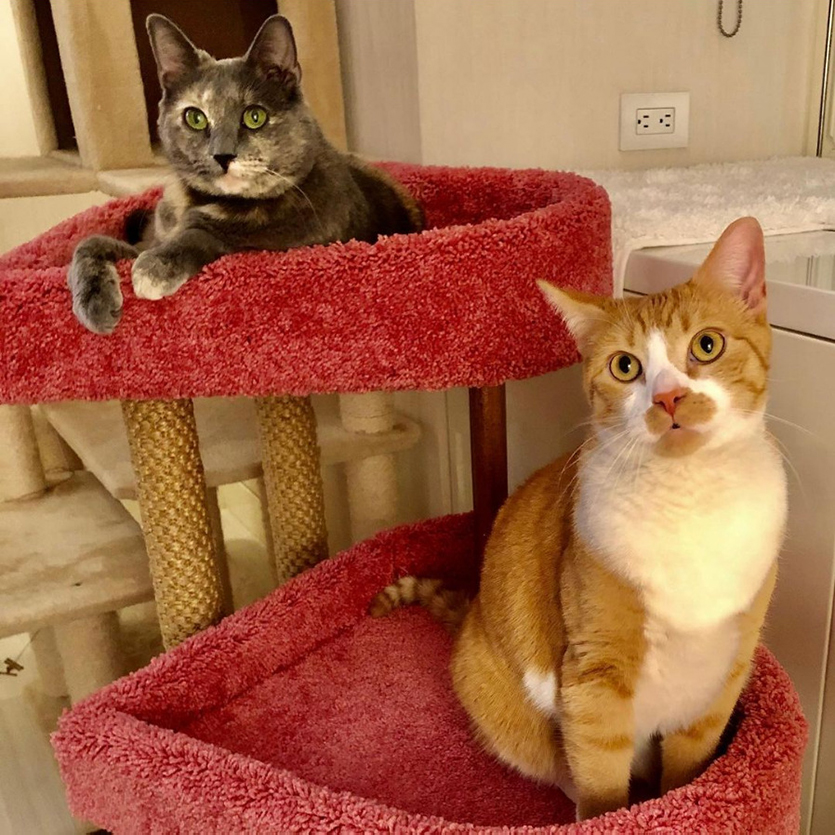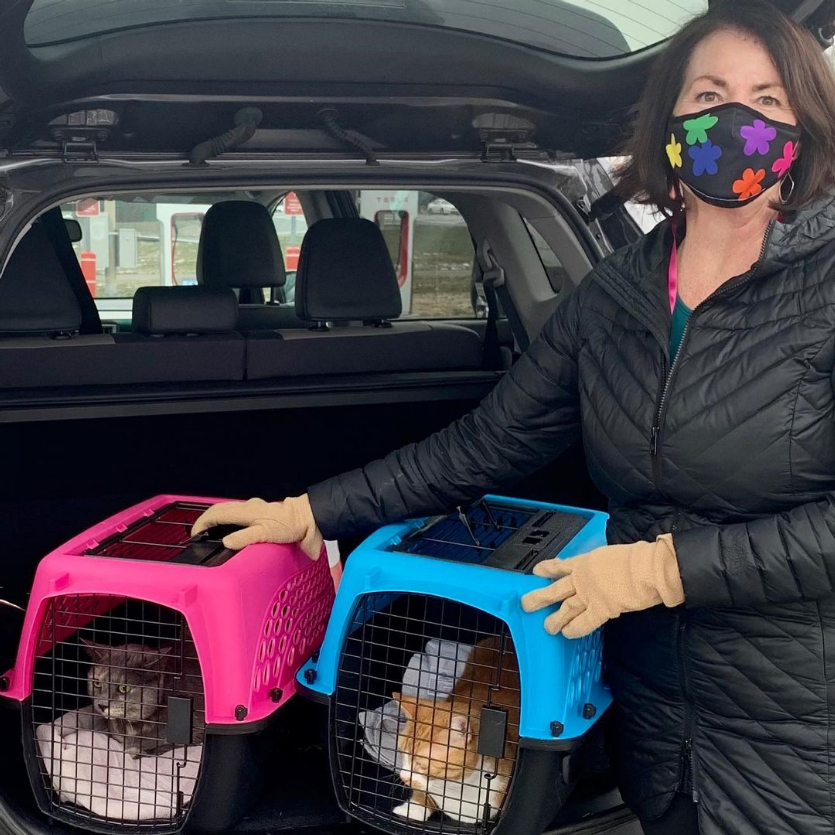 After six-year-old siblings Jade and Ralphie lost their human, my awesome friend Lisa pulled them from a shelter just 10 minutes after they were admitted so they would never have to spend a night in a cage. They were super popular online and went home with a great family.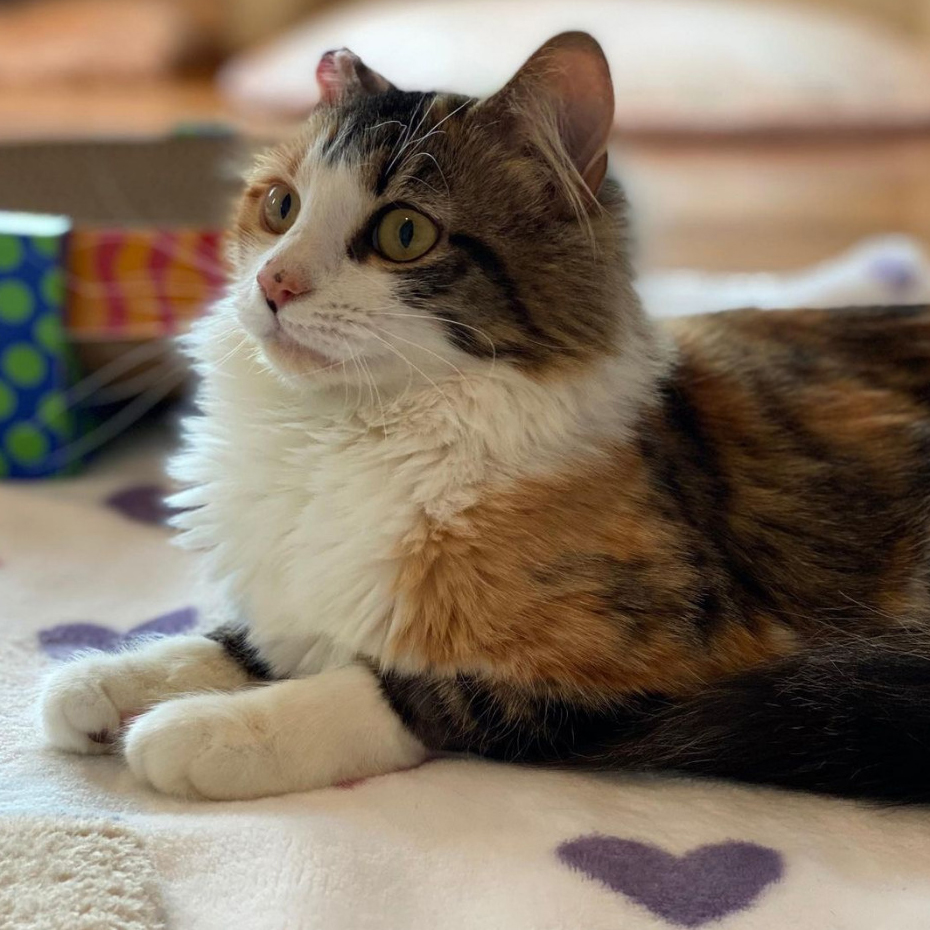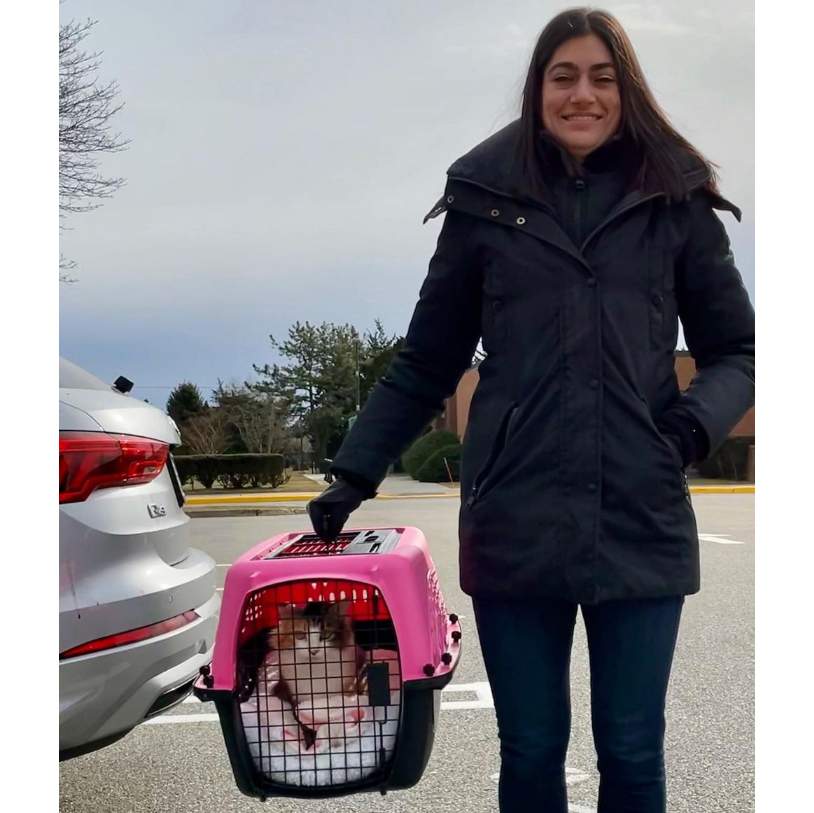 We named beautiful Ashley in honor of Howard's equally beautiful daughter. While on the street, this one-year-old kitty, whose cuteness was often overwhelming, suffered damage to the tip of her right ear, perhaps from an animal attack or frostbite. Dr. Jackie stitched her up as good as new, and off she went to Philadelphia with a veterinarian for a human and a sweet dog for a companion. Lucky Ashley!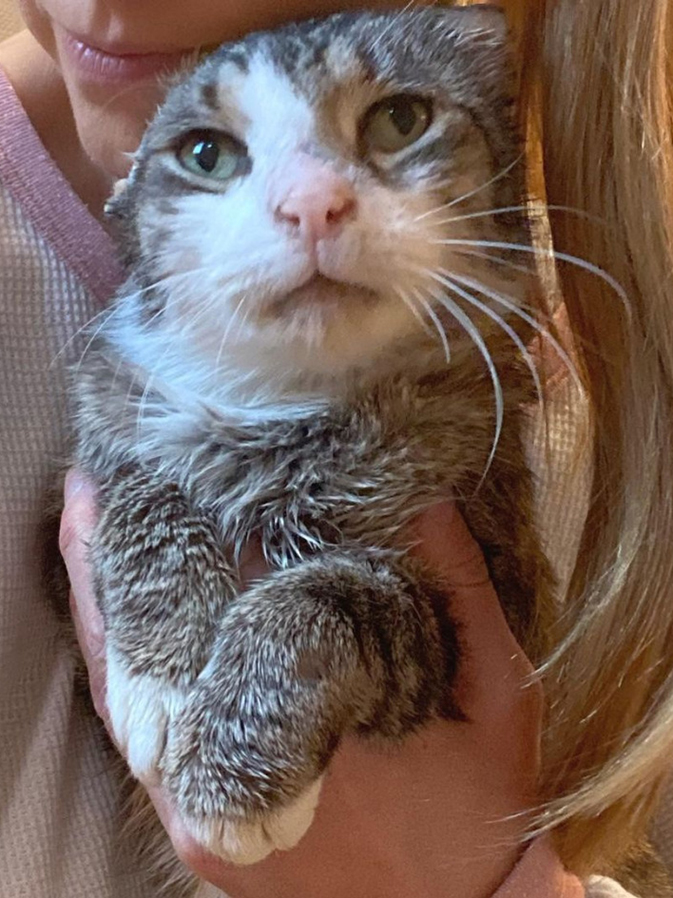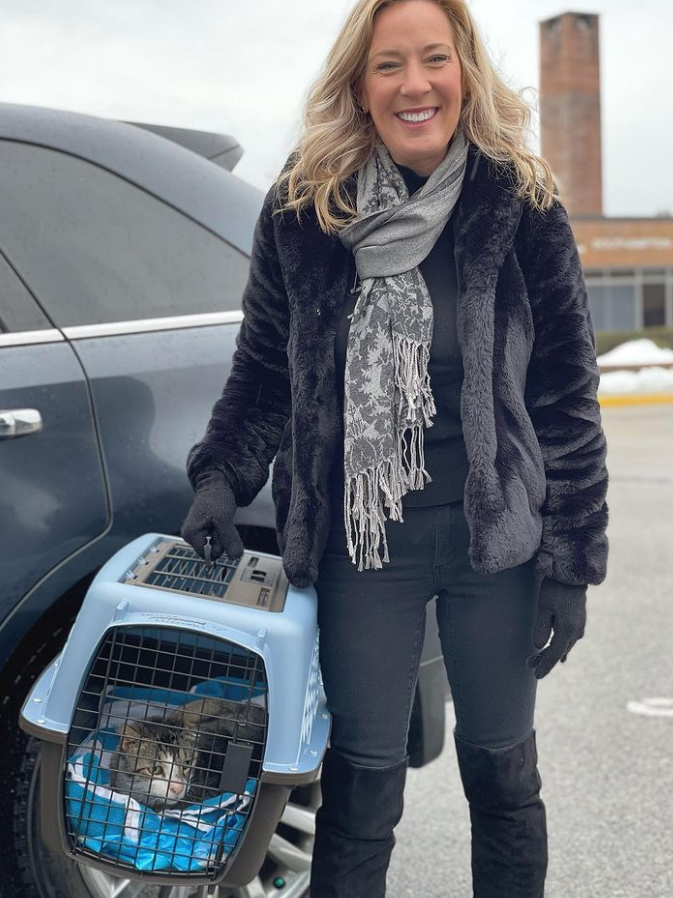 Another adult is 5-year-old Mister McCrinkles, who from the moment he arrived was pure love. He was found on the streets looking for food and warmth, and like Ashley, he sported an adorably crinkly ear. He was a truly magical boy and quickly became my new boyfriend. In fact, he had me at meow. But his charm was such that he was with me only four days. When they're as fabulous as Mr. McCrinkles, they move on fast.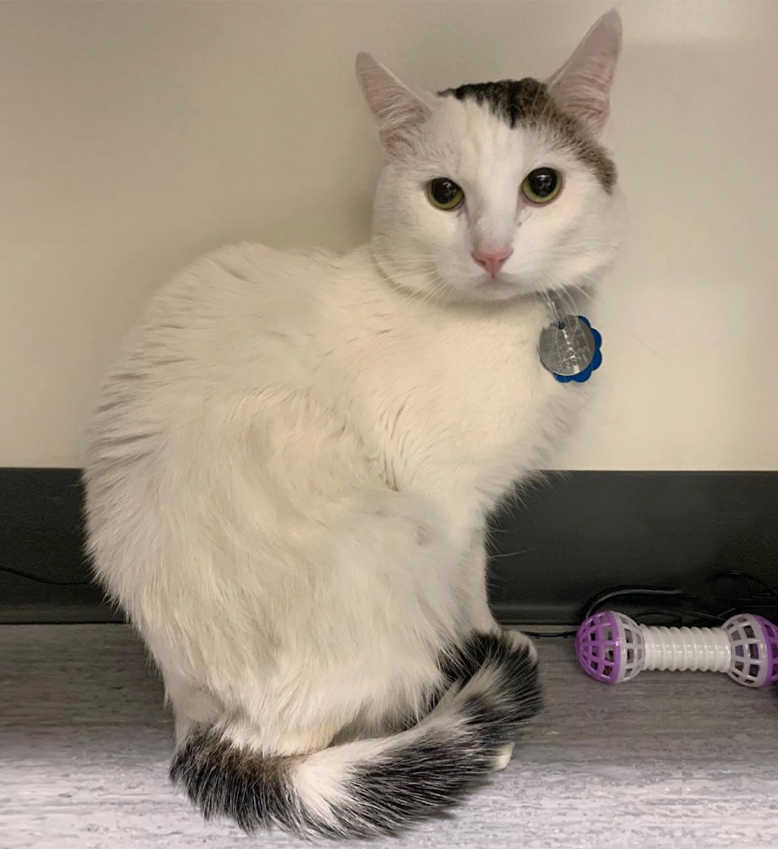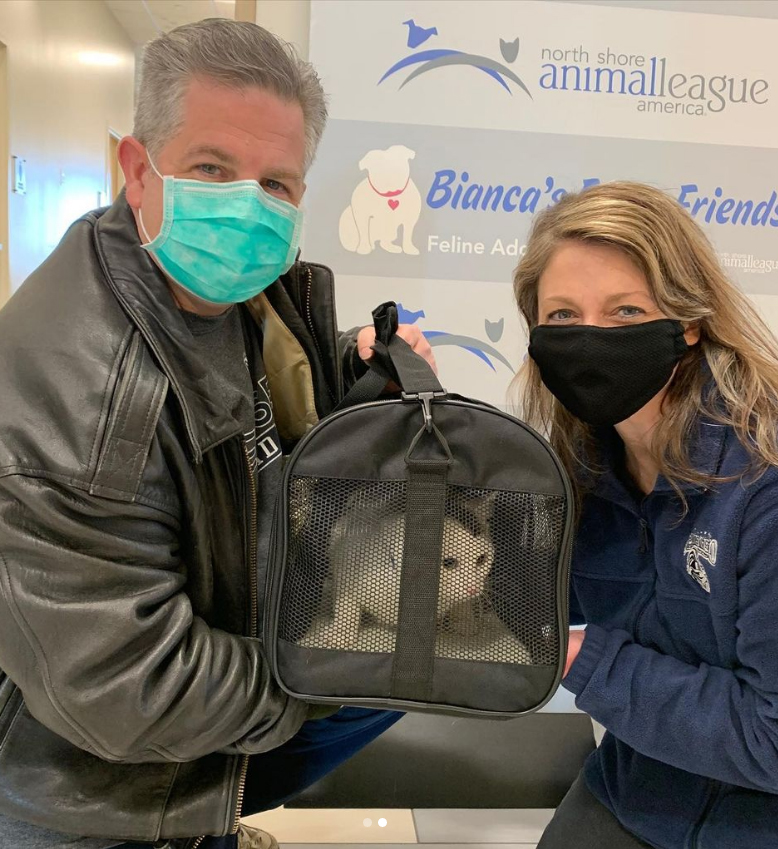 One-year-old Winston could have been boyfriend material, too, but I didn't even get to meet him! He was rescued from a home where he was brought in to be a "mouser." He wasn't doing a good job, so the human wanted him out. He was minutes from being thrown outside after living indoors his whole life. He ended up at North Shore Animal League America and was on his way to me when I posted his photo. He might not be much of a mouser, but he sure can melt hearts. He was adopted directly from Bianca's Furry Friends Feline Adoption Center before he could arrive at my door.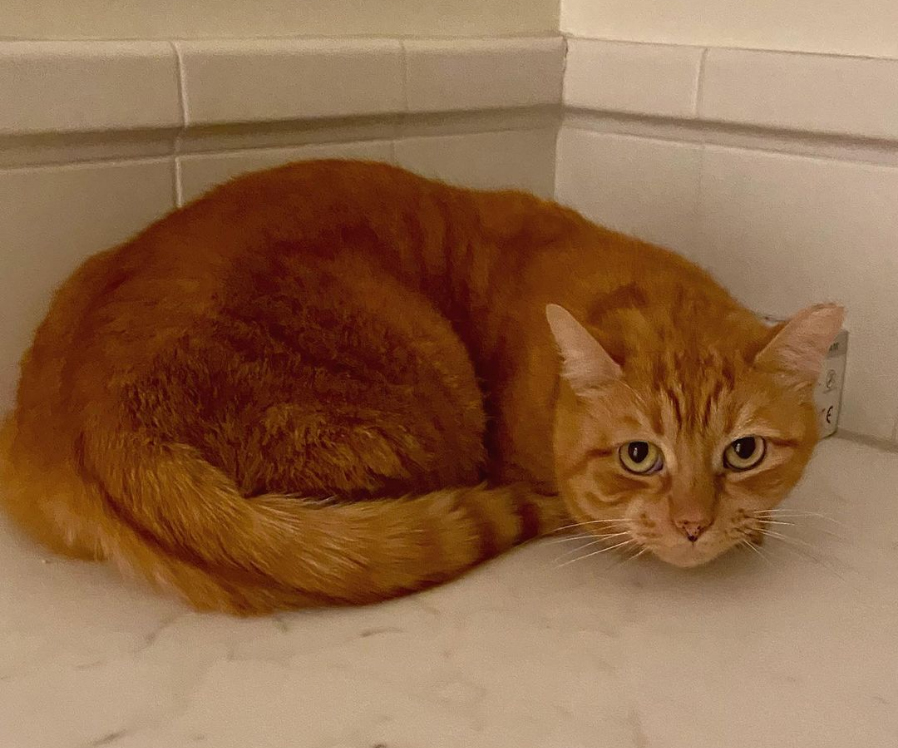 Shy, gentle adult Leo was found living in a colony of community cats. He was clearly domesticated. It took time for Leo to come out of his shell in my foster room, mainly because I have so many to care for and not one gets enough time with me. That's just a fact, and it's why when I hand them over to forever families, my heart is so happy for them to get the attention they deserve. If I kept my fosters, it would mean less time for my six resident cats and less time for the new fosters who need me. Leo is doing well in his new home and blossoming into a flirt. And his new humans gave him a wonderful new middle name. He is now officially Leo Rose!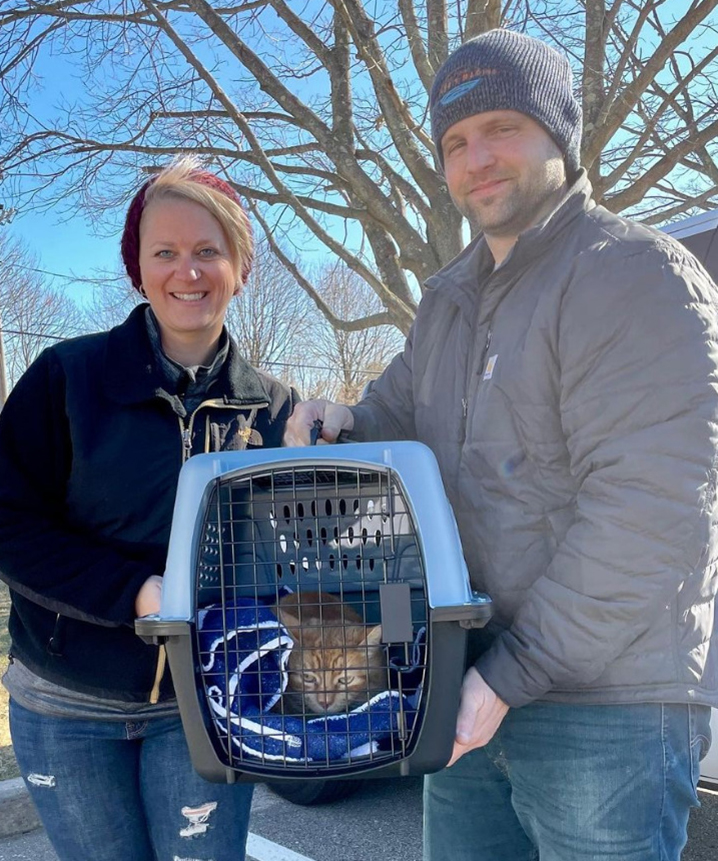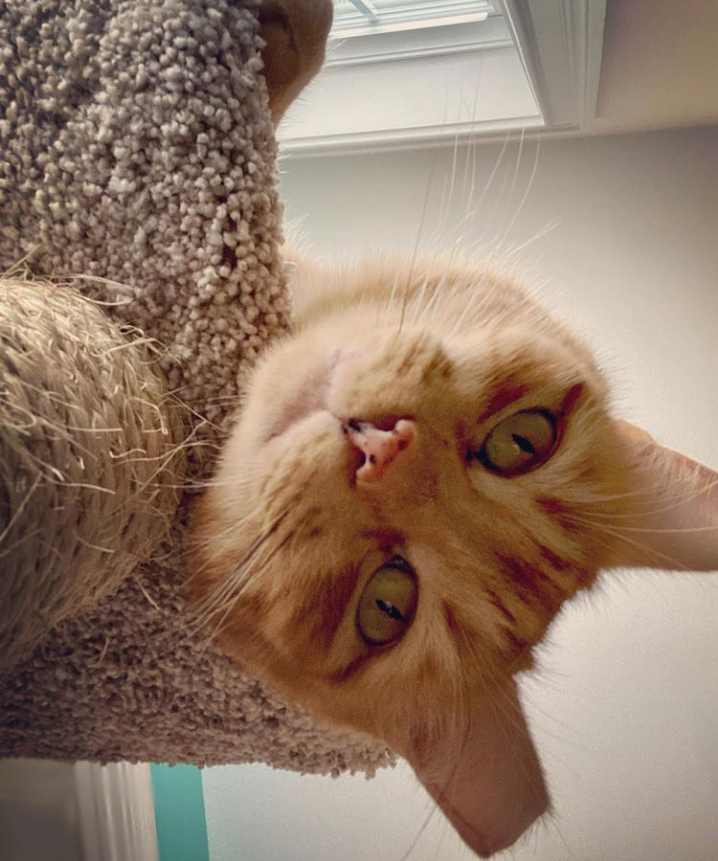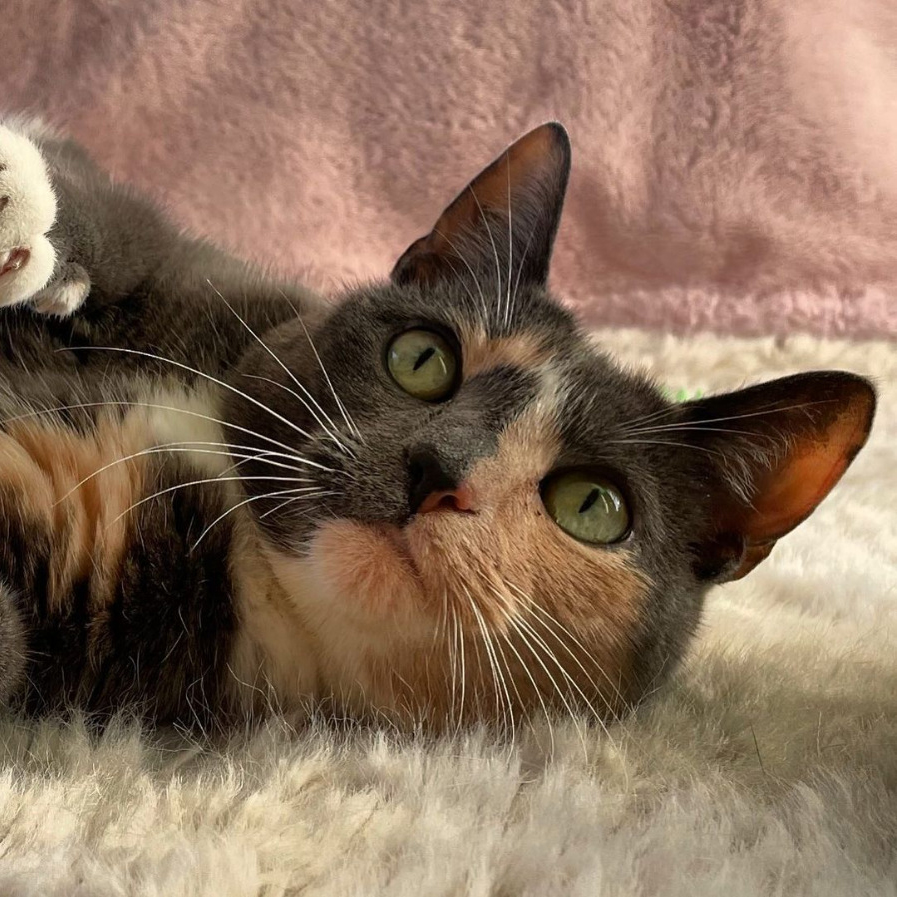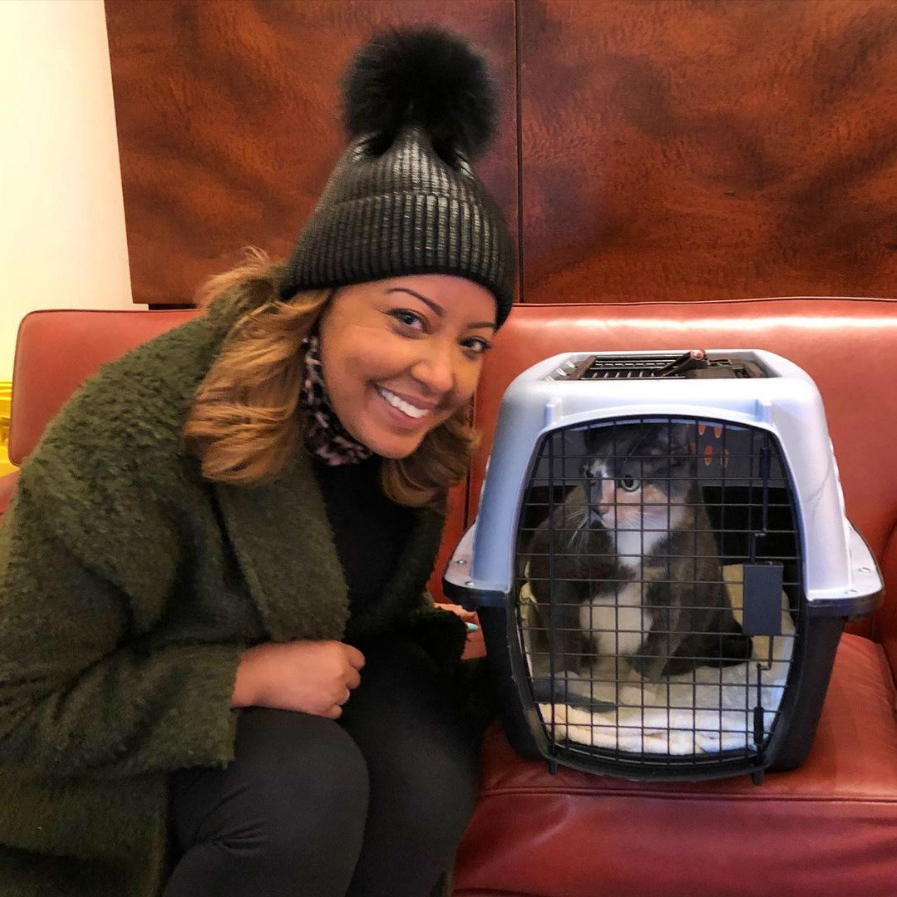 Ten-year-old MuMu, now named Ziva, is a glorious, chunky, purring stuffed potato whose human passed away. A natural lap cat, this lovely dilute Calico made herself at home with me almost immediately and won lots of hearts in the process. She went home to spend the rest of her life well loved and cared for.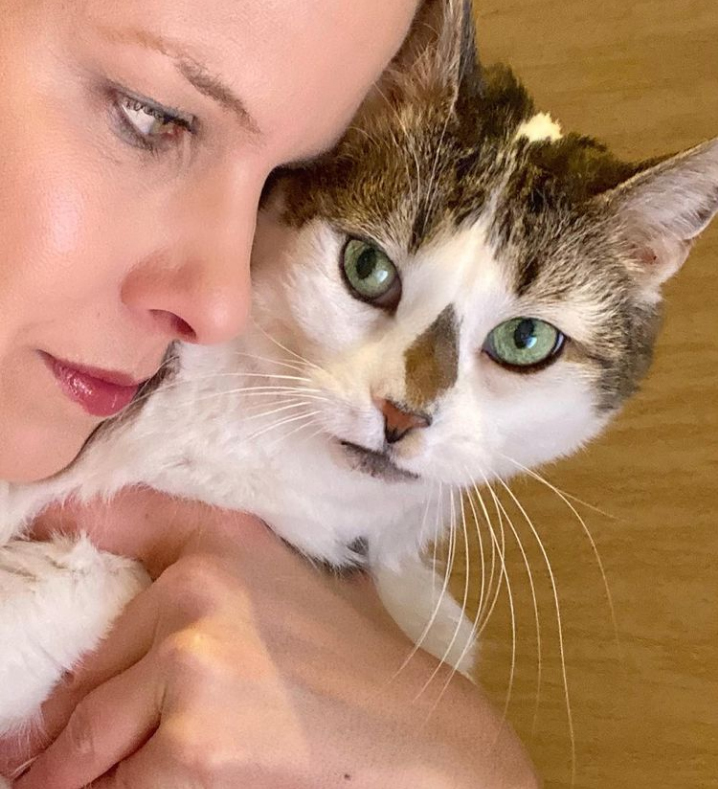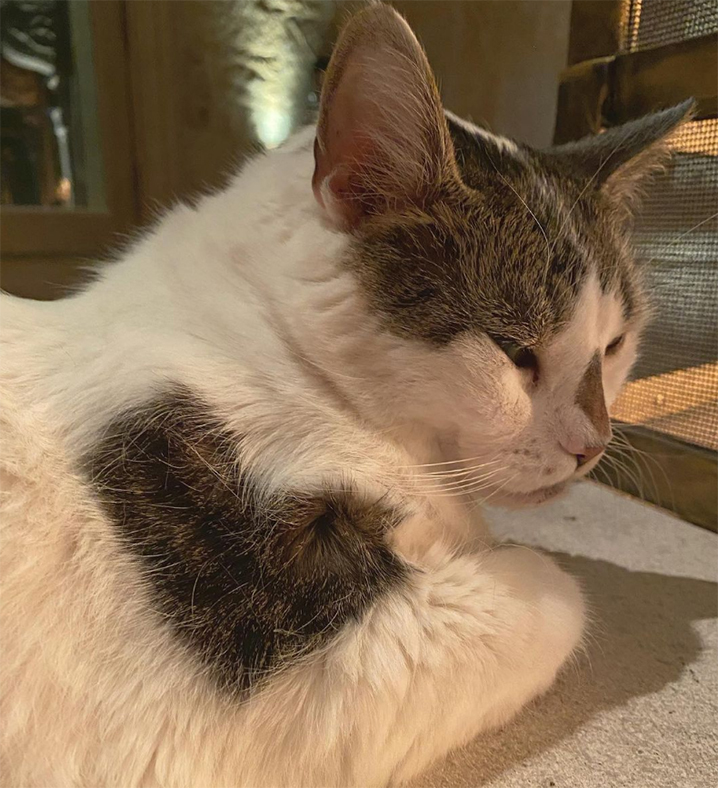 I am so happy to share rescue stories with you every month, because each one is important to me. I love the work I do. This is my heart's work, my bliss. And there are so many stories to tell, so many lives to make whole. But I think I'd better save a few for next time!
Happy Valentine's Day from me and Walter Stern, who always wears his heart on his sleeve.
xo
Beth
P.S. Kitten Season: two of the most dreaded words in animal rescue. It won't be long before all those unwanted kittens will enter shelters across the country, competing with adult cats like Mr. Crinkles, Leo, and Winston — and so many others — for loving homes. (And that's not counting countless kittens who will die on city streets and in the wild.) Even if you've responsibly spayed your own pets, there's more you can do. I urge you to get involved in your local community to promote spay/neuter and TNR (Trap/Neuter/Return) of feral cats and kittens. By raising awareness, you can save lives. If you're not already involved, start by visiting North Shore Animal League America's SpayUSA, a nationwide referral network for affordable spay and neuter service. You can be the solution you want to see for animals. Thank you.