How Do Cats "Talk" to Us?
Have you ever watched your cat as he's attempting to shred a new piece of furniture and, after you've reprimanded him, want to ask "Really, what are you thinking?" He'd probably come right back at you and say "But isn't that a big, soft scratching post?" "Don't you know that I need to scratch to trim and hone my claws, stretch my muscles, and relieve any anxiety?" "What am I supposed to scratch?" Perhaps your cat would go on to say how dissatisfied he is with the scratching post you selected and ask why you put it in such an inconvenient place.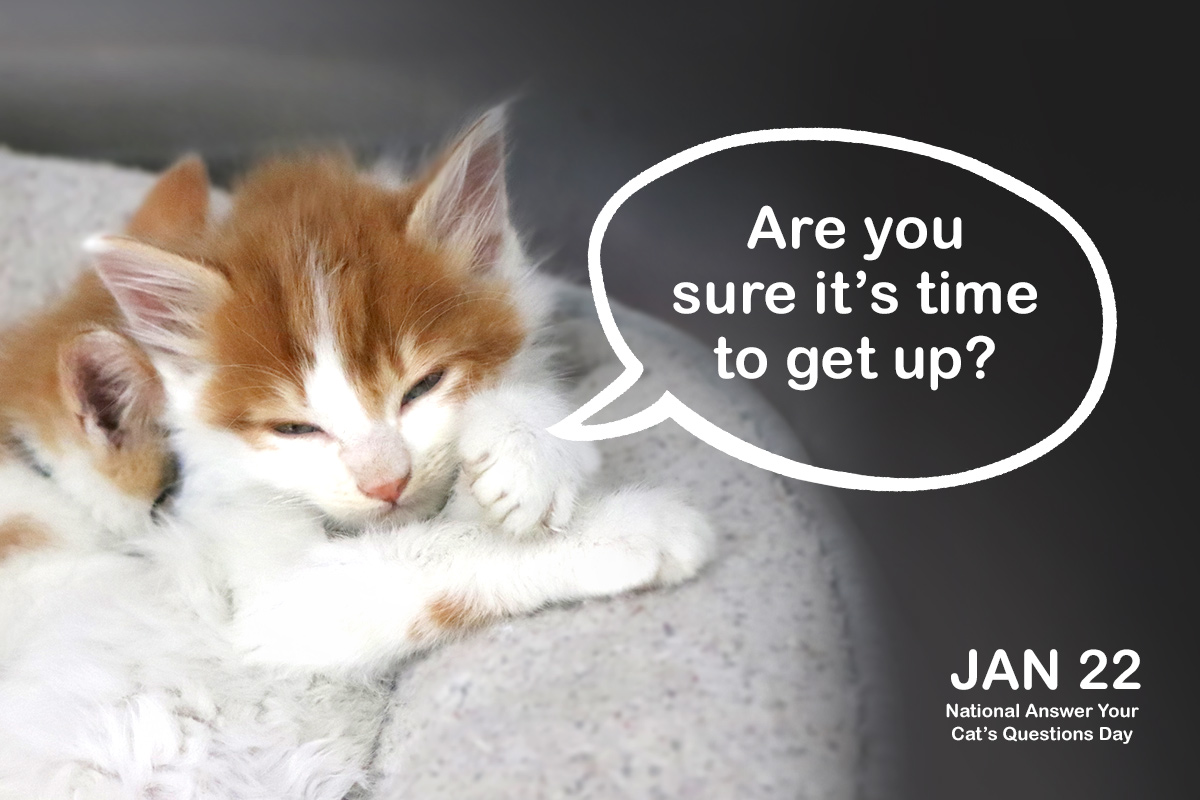 Sometimes I do wonder about what my pet cats, as well as my foster felines, are thinking about. I just saw that January 22nd is "National Answer Your Cat's Questions Day" and I had to laugh. How perfect is that? Just the other day, I was wondering what Helen Rose might ask me. She'd probably ask: "Why do you get so worried when you can't find me?" I know I shouldn't because she's in a secure place, but I'm so used to seeing her around me. I know that it's not just scared and unsure cats that hide, there are others that just like to explore the inside of objects in the home or underneath furniture.
Another question I think cats would ask us is: "Why do you brush me and pet me so much?" Of course, we want to make them look beautiful and keep down the amount of fur around the house, especially when you have long-haired, fluffy kitties like my Yoda and Mooshu. We also just want to love them. But we have to watch their behavioral cues as to when they've had enough. Even though you might want to continue petting them, you should respect what they are telling you when they flatten their ears and start swishing their tails. It's best not to force them to continue with an activity if they're not enjoying it!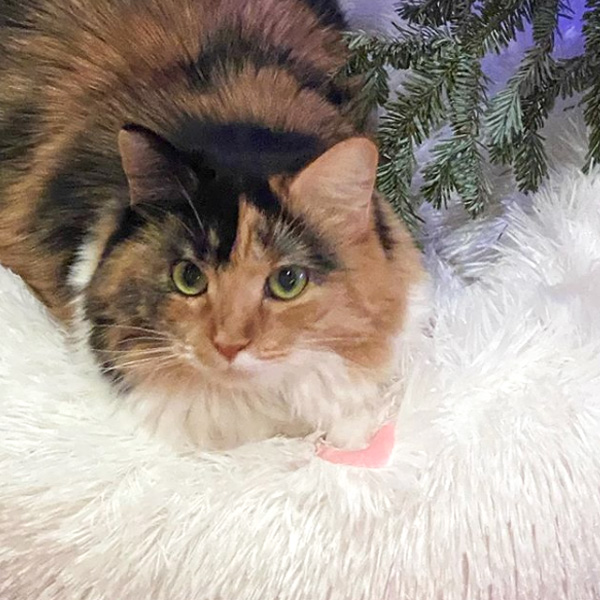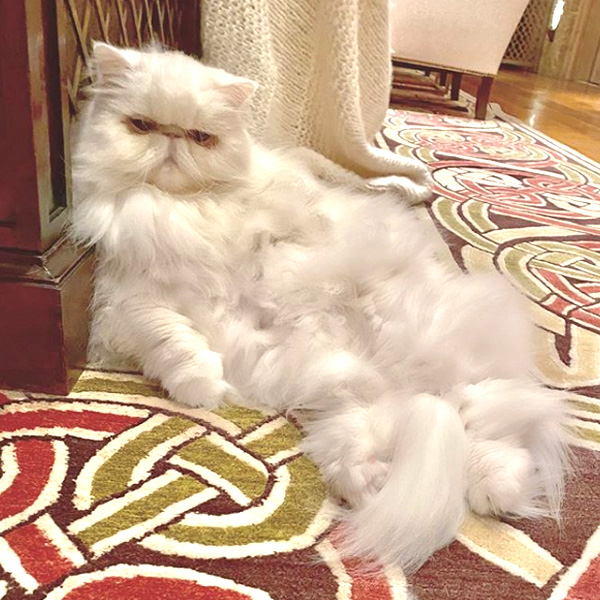 Wondering what our cats are doing and why and what they would ask us on this special day is fun, but it also helps people to learn more about cat behavior. Cats are complicated. As all cat lovers know, they have a completely different way of seeing the world and communicate in ways we may not always understand immediately. So let's all keep learning more about how cats think and why they behave as they do. This will only strengthen our bonds with our pets.
Speaking of behavior, I am always amazed at how well my special needs kittens and cats function. They are amazing! Take sweet, vision-impaired Arthur. We think he can only detect shadows but he's unstoppable! He navigates his ways around the foster room and has even conquered the stairs, coming down step by step and following my voice. He and an orange nugget, Nicholas, have become fast friends. I am so happy that they were adopted together so that Arthur will have a sighted pal to help him out if he ever needs it.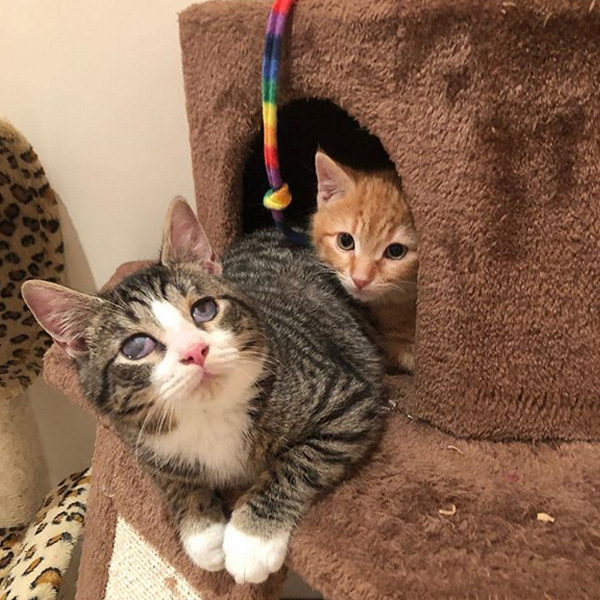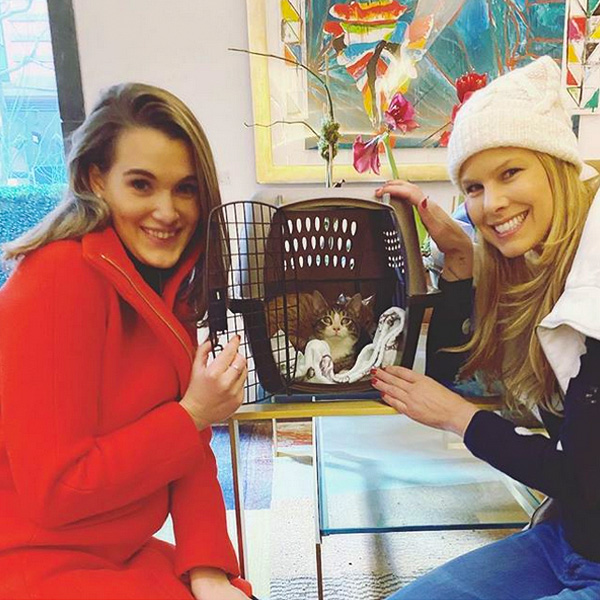 I also consider my mamas to be special needs because of how much additional nutrition they need and the work that it takes for them to raise some of these big litters. I don't know how they do it on their own. Mama Zelda and her six babies are under my care now. She's got her paws full with these very active, adorable tuxedo kittens. I try to give her a break and keep some of them occupied. And that's when I start to think about how they do this outside and alone.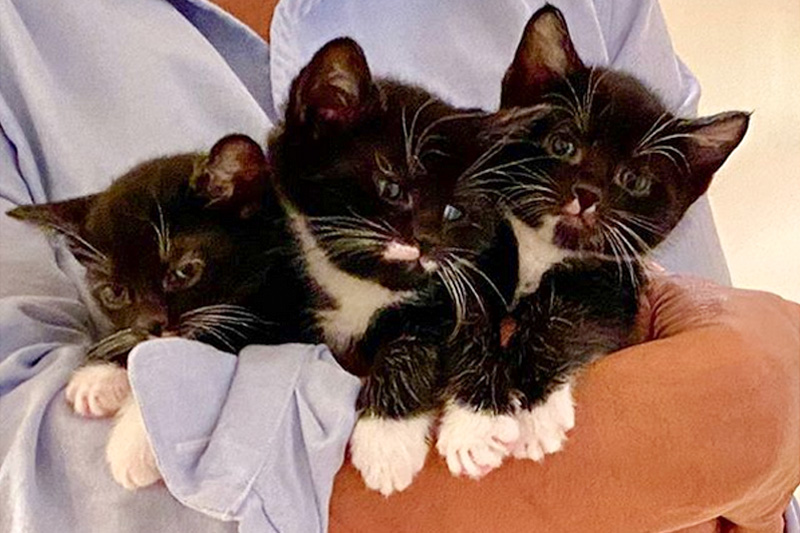 How do cats even survive outdoors in winter? They are such creatures of comfort. Cats should not be outdoors in winter cold and snow—or any time of year for that matter. The best way to keep your cats healthy, safe, and comfortable is to keep them inside! With your attention and stimulation an indoor cat enjoys the best of all possible lives. Cats are social with people and really value our company. Outdoor cats also are so susceptible to the dangers of cars, wildlife, and a host of illnesses.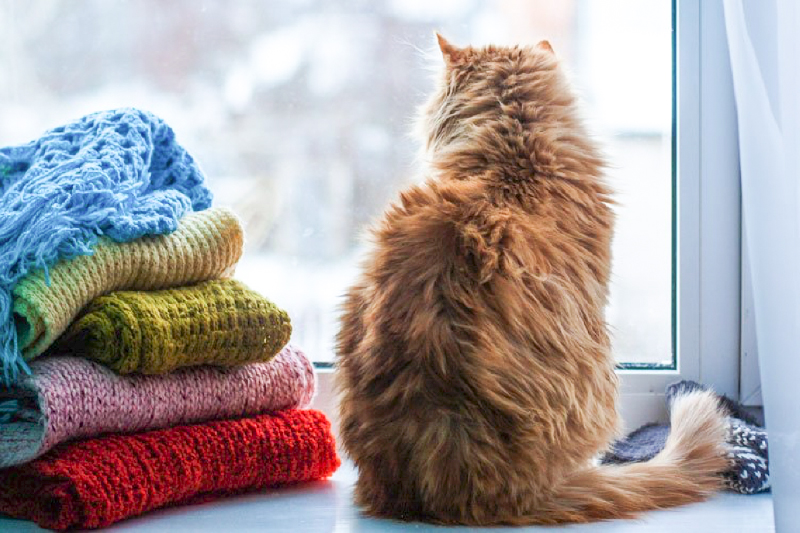 2019 did bring some good news for animals on the legislative front. The Preventing Animal Cruelty and Torture Act (PACT) was signed into law. It's a federal ban on animal cruelty that will outlaw crushing, burning, drowning, suffocation, impalement and other violence causing serious bodily injuries to animals. I can't even think about the suffering caused by these awful acts of violence! Violations could result in a fine and up to seven years' imprisonment. While all states have some provisions against animal cruelty, it's been hard to prosecute cases that span different states or that occur in airports, military bases, etc. However, we must also continue to advocate for strengthening the punishments imposed by state cruelty laws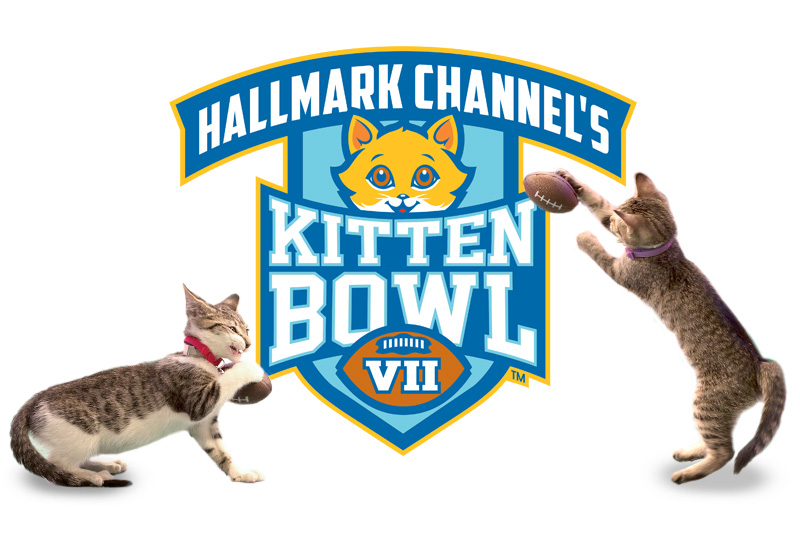 On a lighter note, everyone is very excited and anticipation is building as it's almost time to tune into our partner, Hallmark Channel, for Cat Bowl II on Saturday, February 1st and Kitten Bowl VII on February 2nd — Super Bowl Sunday! I always look forward to meeting the cat-letes and laughing at their antics on the football field. For those of you who love puppies, we have pups as referees in both Bowls and you can catch some puppy action during the Kitten Bowl VII Tailgate Party and the Halftime Show.
But let's remember the purpose behind these events. These cat-letes, and so many more felines and canines you see on the show, were rescued but are still homeless. There will be more than 620 rescue groups hosting Kitten Bowl Parties® to promote adoptions throughout the country. To look for a party near you, and adopt a new best friend, go to North Shore Animal League America's website.
One of those Kitten Bowl Parties® will be in full swing in the newly opened Hallmark Channel Adoption Ever After Room, part of Bianca's Furry Friends Feline Adoption Center on Animal League America's Port Washington, NY campus. If you can, stop by!
XO
Beth