Riding the Rescue Roller Coaster
This is Bubba, my new boyfriend, my current crush, the ONE…at least for now…because by the time you read this I might well have another new boyfriend. Just before Bubba, it was Jerome. And before Jerome, there were others, many others. I can't help myself.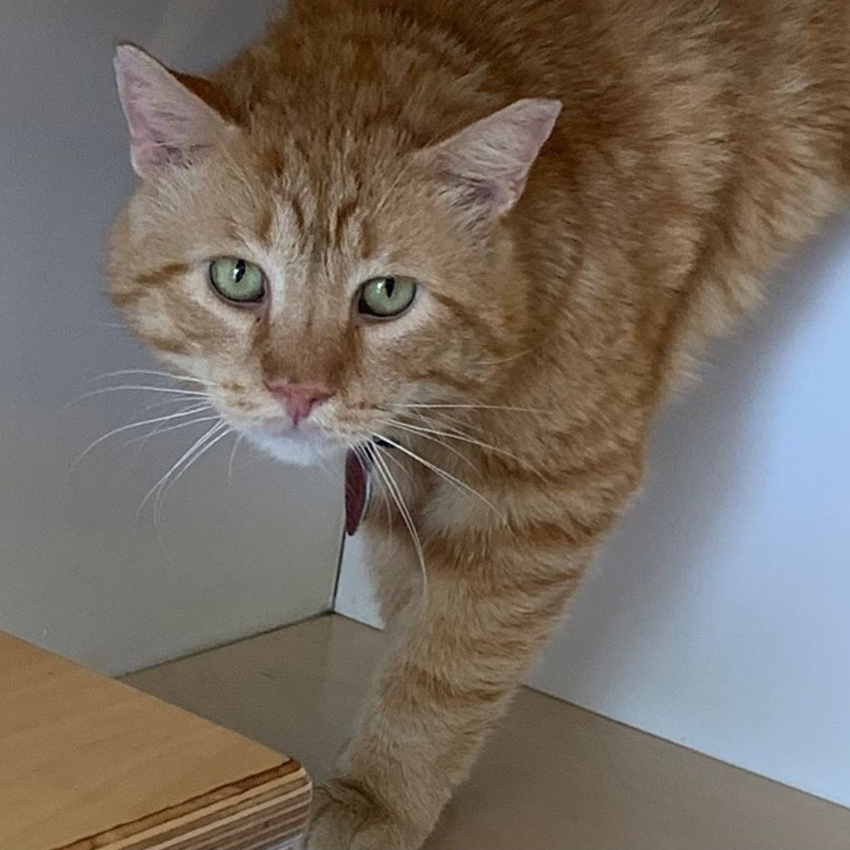 But let me tell you about Bubba. This 6-year-old beauty was dumped and left to fend for himself on the streets of New Jersey. Fortunately, a hero came along and knew we could provide him a safe future. But Bubba's time on his own has left him FIV+.
He entered my life through my program at North Shore Animal League America (NSALA) in early May. He was a little shy at first, but I think he was just taking in all the wonders of his new surroundings at NSALA's Bianca's Furry Friends Feline Adoption Center (BFF). I wanted to make sure he got a loving home ASAP, and as you probably know, FIV+ cats can live long, happy lives. I was confident that Bubba would make fast friends with his new family members and expect the chin scratches to never end.
We got lots of emails about Bubba and I chose an adopter. He was all set to be picked up on May 30 at BFF, his bags packed and ready to go. And then…the adopter didn't show up!
We tried repeatedly to reach the person, but we were ignored. I was furious. I suppose there could be some acceptable reason for the adopter's irresponsibility, but it's hard to imagine what that reason might be, especially when a simple phone call could have explained everything.
So on June 2, Bubba made the journey from NSALA to me. One look into his soulful green eyes and I was his.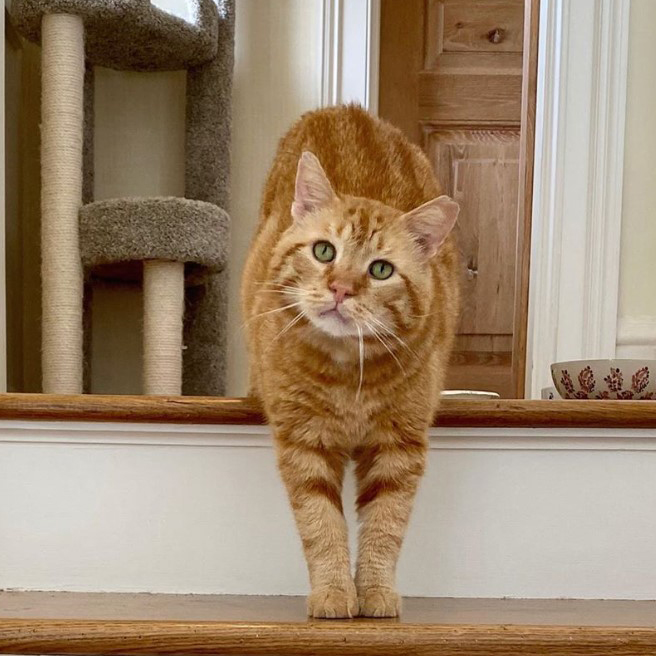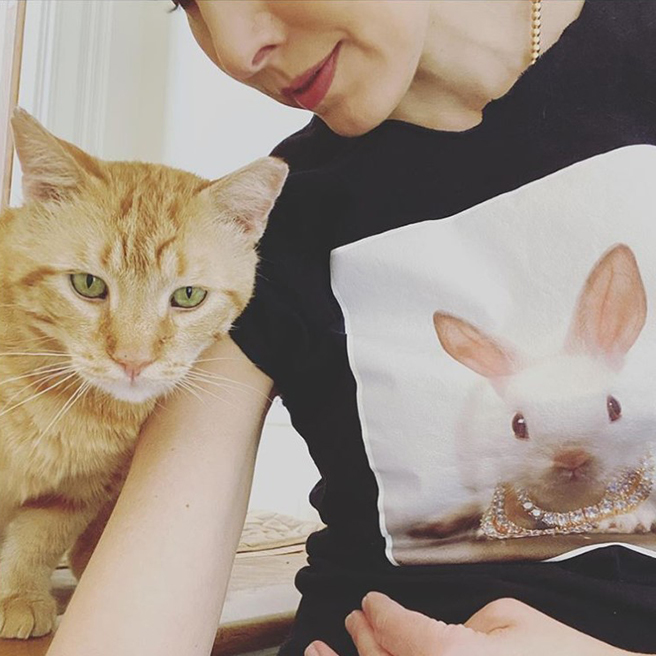 Animal rescue is a roller coaster, and at times the downs are truly horrifying. In early June, Rainbow arrived. This gentle calico kitten was found with her eyeball hanging out of her cracked skull. Dr. Jackie nurtured her until Dr. Kim felt she was able to perform eye removal surgery. At the moment Rainbow cannot see out of her existing eye. The worst part of this story is that a human most likely did this to her. She's safe now with me until I find her the perfect forever family. I'm always moved by the way sweet animals like Rainbow show such gratitude when you save them.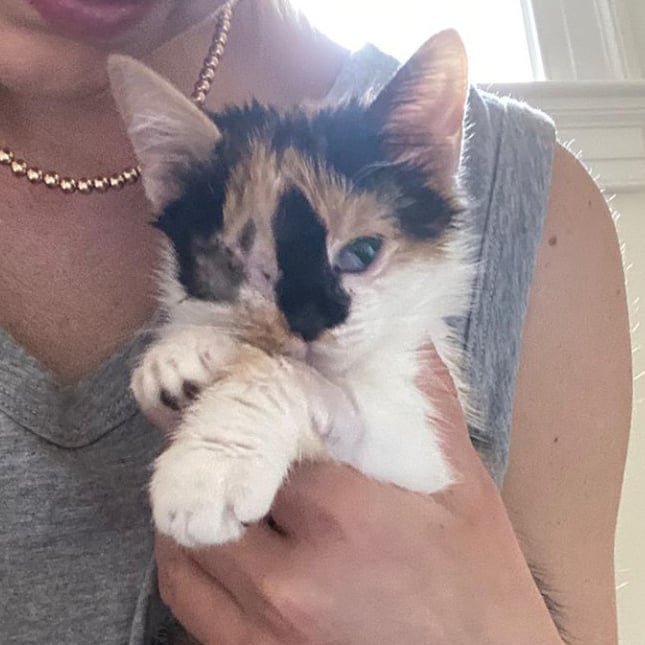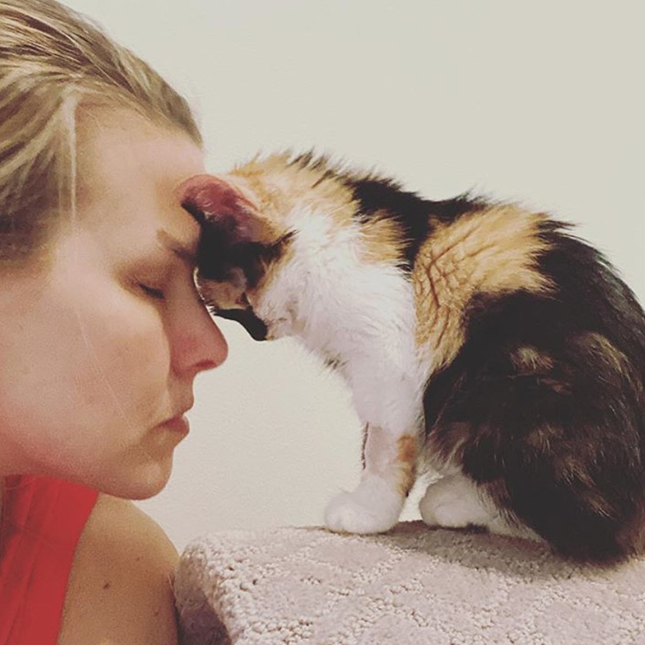 So if you've ever rescued a cat or dog, rabbit, or any defenseless animal you know firsthand that there is heartbreak. But you also learn very quickly that every heartbreak is countered by a beautiful adoption. I already mentioned my "ex," Jerome, a total heartthrob. Our romance was brief — just one of those things — but he'll be forever in my heart. Seeing him in a loving home brings me tremendous joy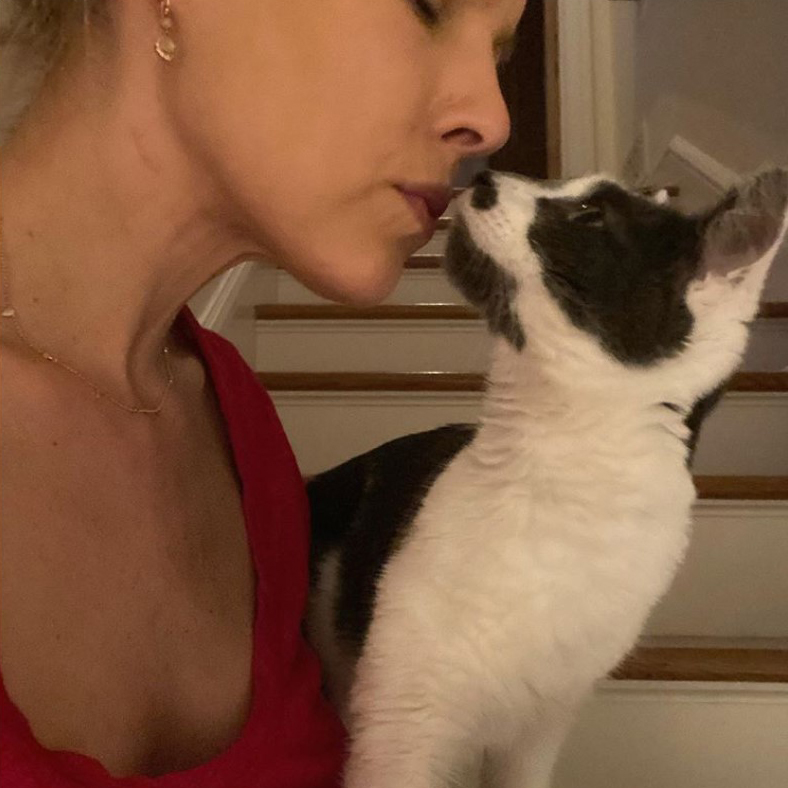 Farewell, Jerome. Parting is such sweet sorrow.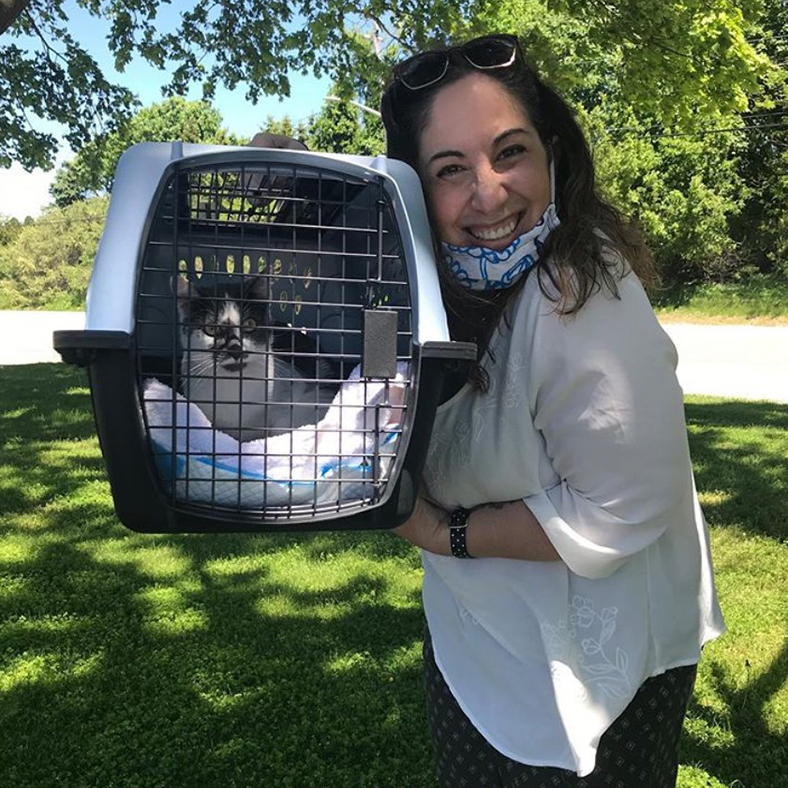 Jerome with his new love. He's not fickle, just practical.
As do all the other adoptions: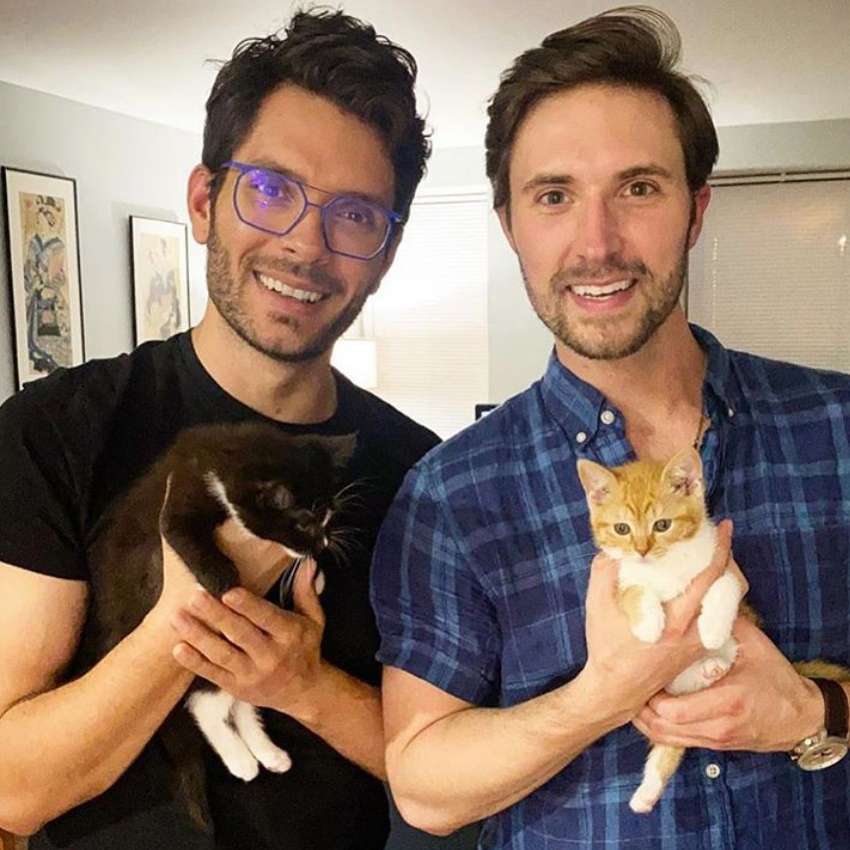 Parm and Gorgonzola meet their dads.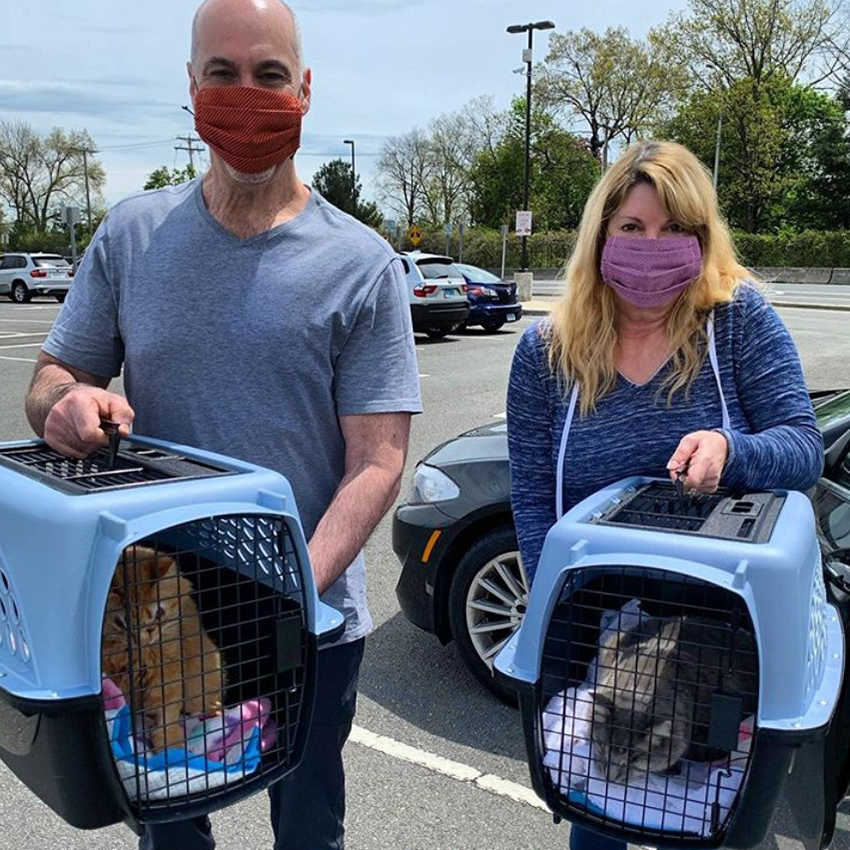 Blind and beautiful Chika and Delilah go home to meet Willow and Roo.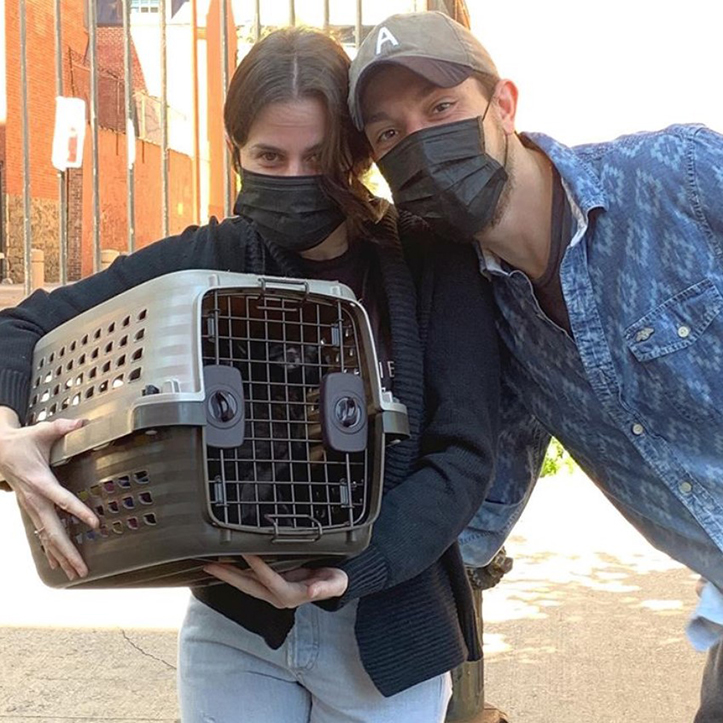 Ayla and Alfred, now Lola and Dante!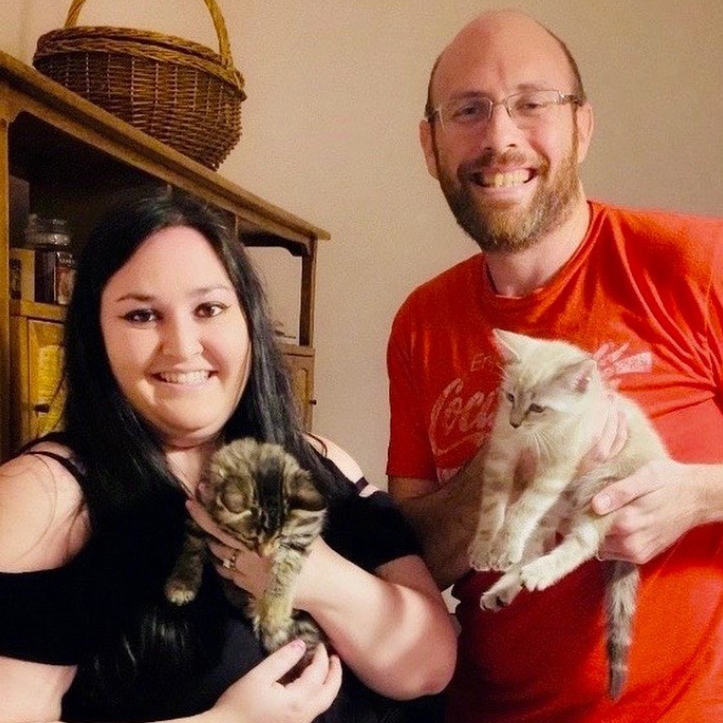 Soni and Gladi, now Luke and Leia!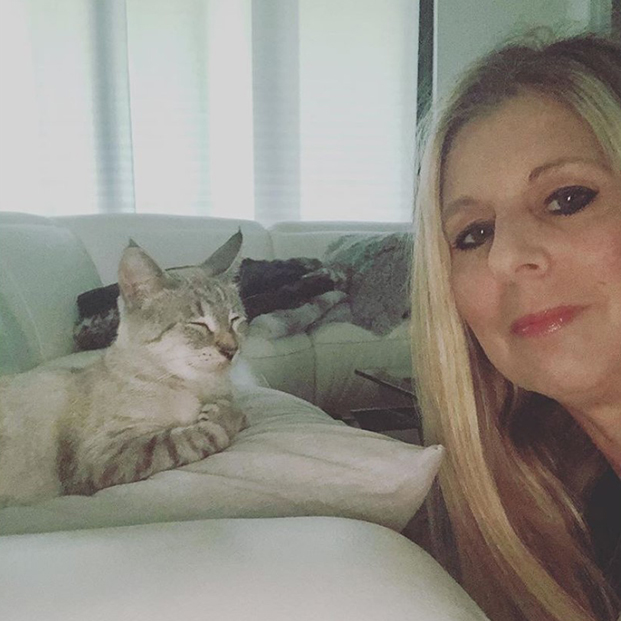 The lovely Mama Coco.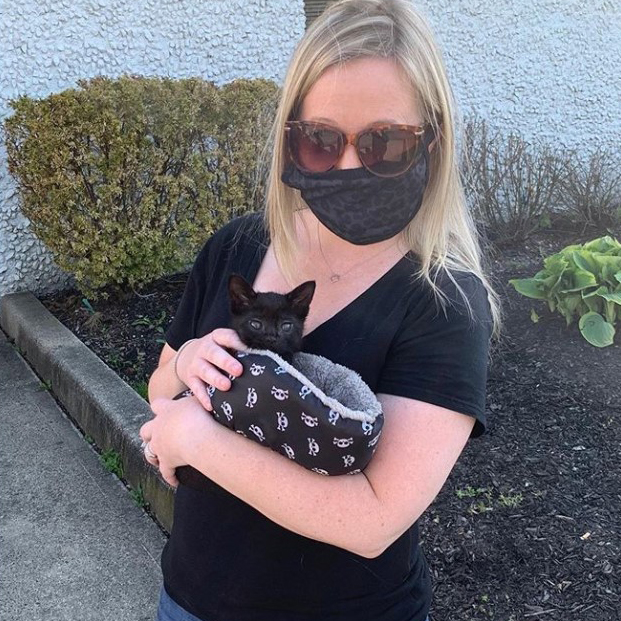 Mighty, the house panther.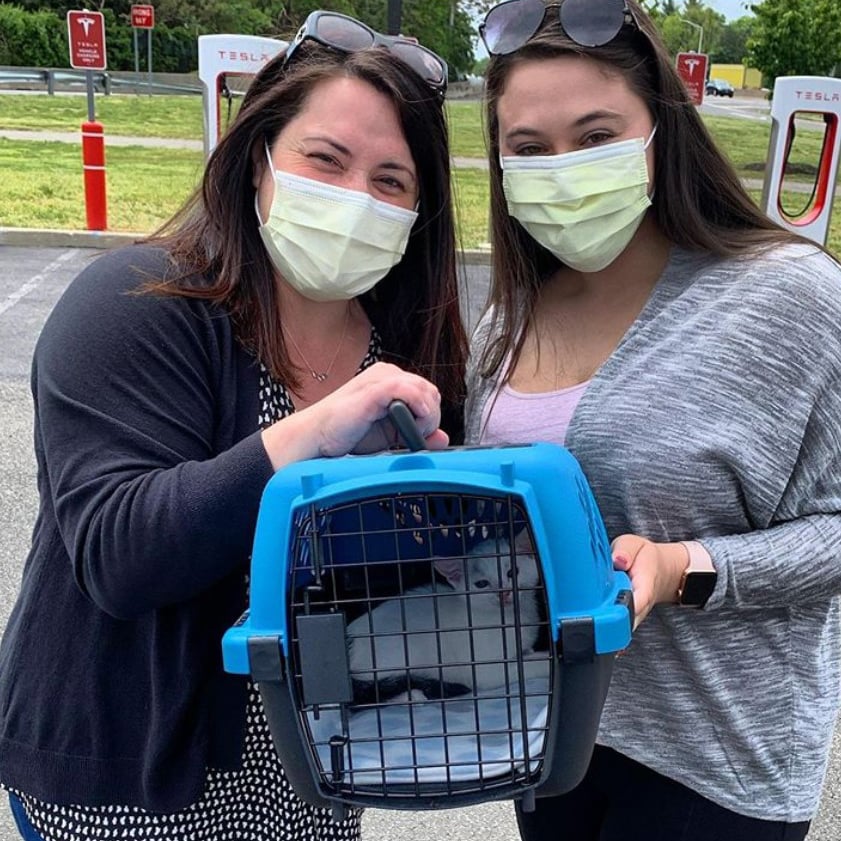 Parcel makes a special delivery.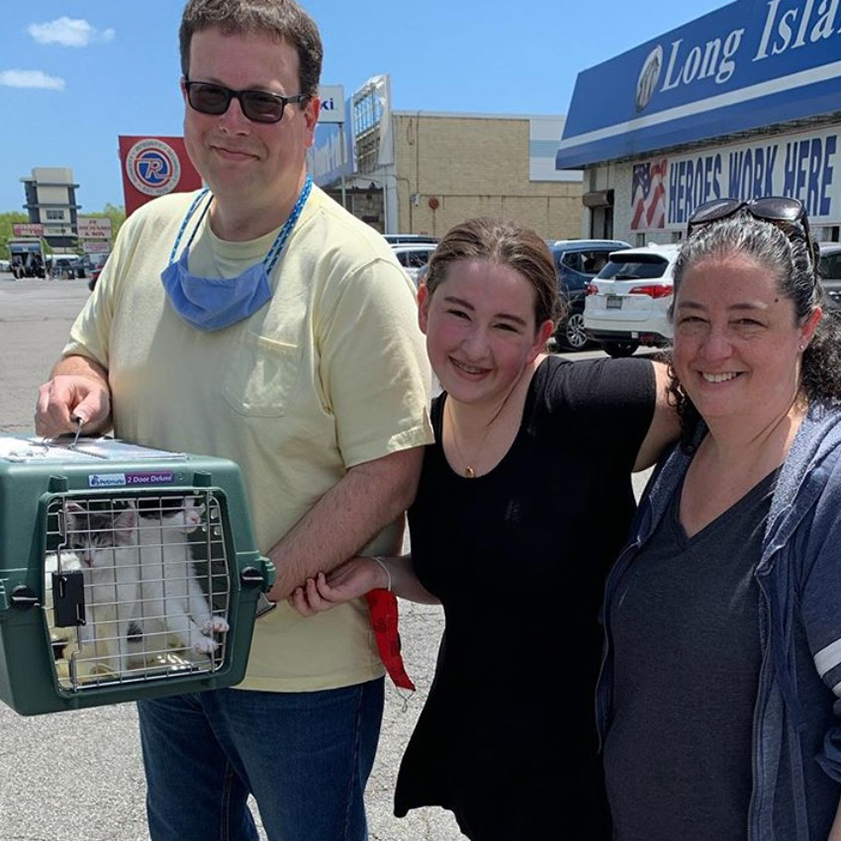 Ursula and Orphan Annie meet their incredible new family.
Zeus, now Murphy, went home to meet his new brother, Pip, a darling rabbit.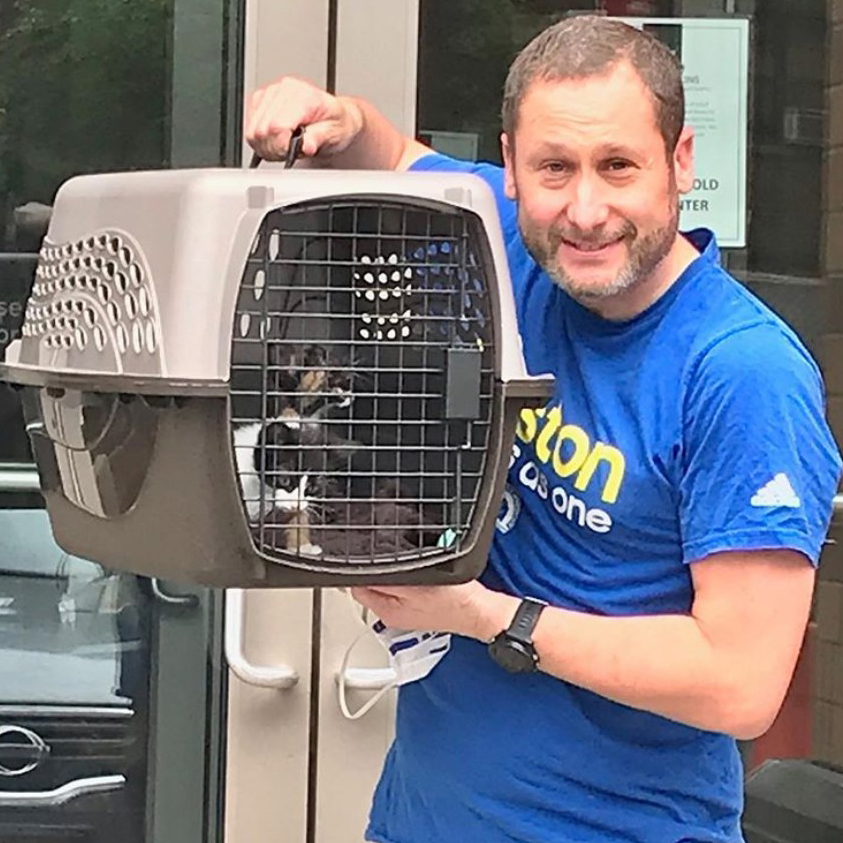 Dionysus (now Bruce) and Gaia went home to take on Gotham City.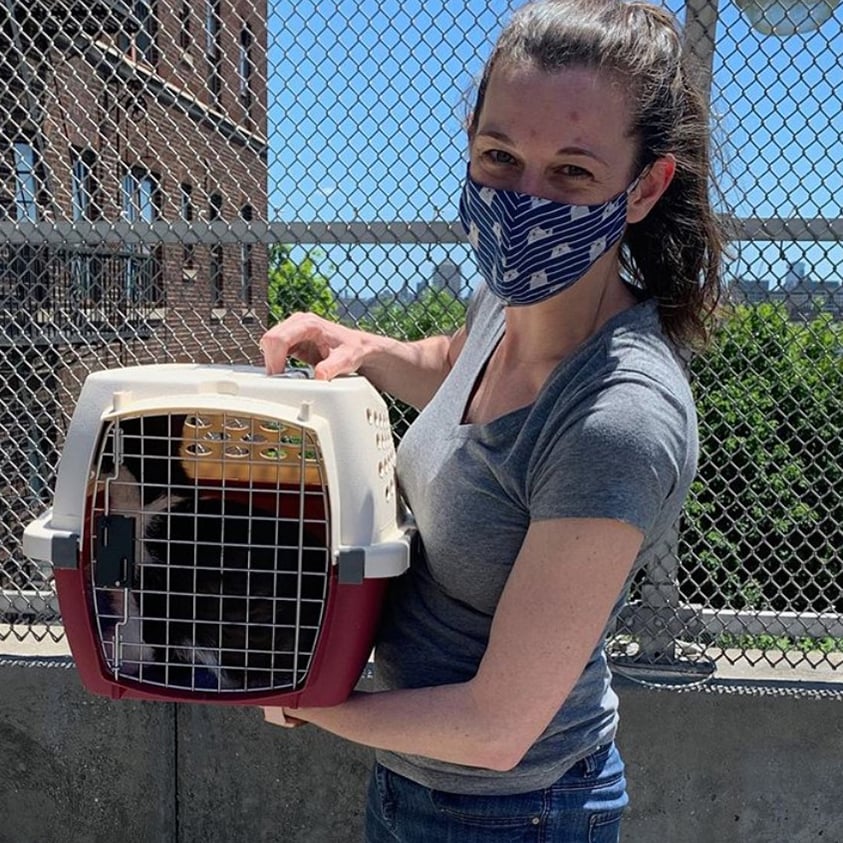 And the amazing mother of all three kittens shown above, Mama Misty, went home to relax and be a kitten again herself, although she has special duties as the unofficial Duchess of Jersey City! (I love that my adopters have such wonderful, playful imaginations.)
There were other adoptions, too, several from the homes of some of my helping families. Luckily, especially during this COVID time, I've acquired several families who are fostering for me. Kitten season plus COVID add up to a very hectic time, and kitten season this year is OUT OF CONTROL. In fact, a lot of my recent litters were not actually in my home. Howard and I are still not having any outside people in the house, so I'm doing all the housework and fostering and taking care of our six cats on my own. I currently have 17 litter boxes in my house!
And sometimes, yes, I feel overwhelmed. But there's always the next adoption…and the one after that. Hope helps me deal with disappointment, and so does the incredible support of my husband, my adopters, and my Instagram friends. That support far outweighs all disappointments and keeps me going! I always remind myself that the best way to cope is to focus on the lives being saved and the nurturing of these innocent souls.
And nowadays, there is also this happy news: I have never gotten more emails from families who are wanting to open their homes and hearts to one of my fosters…so many that I can't even begin to answer them all! For me, this is the light in the really hard, dark, and sad time we're going through.
And there are two other things that help me all the time: music and Swiffer!
In the first category, I have to mention a fantastic new song and video from the legendary rock group Train called "Rescue Dog." It's an amazing song about love, of course, and Train is donating a portion of the proceeds to Animal League America. Helen and I were honored to do the intro to this song. I just love it! Visit animalleague.org/rescuedog to see where you can download the song and watch their new video.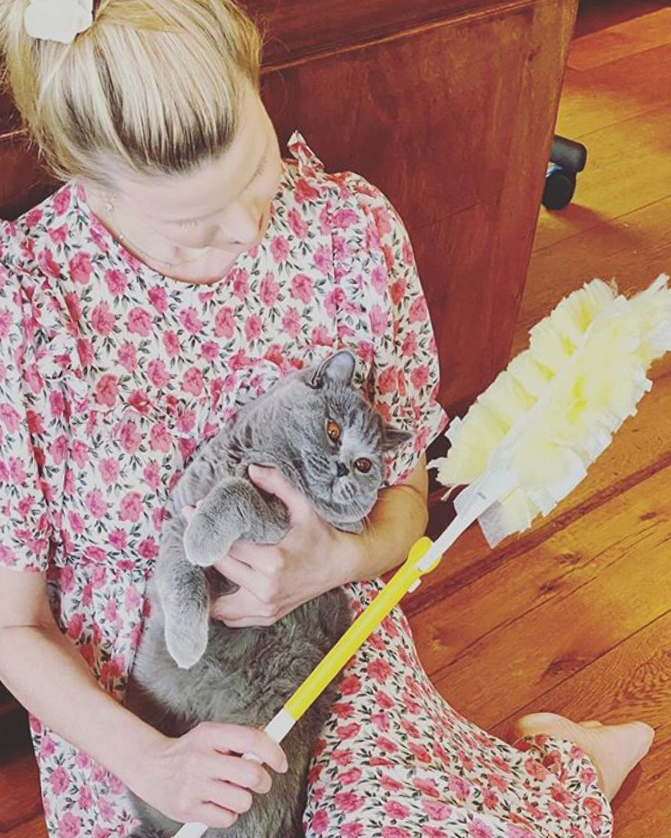 And then there's Swiffer! Every day I thank goodness for all things Swiffer, especially this extendable duster. You'd be surprised to see how far cat hair can travel. So I'm happy to share that North Shore Animal League America is partnering with Swiffer for Swiffer's Adoption Sweep throughout the month of June. Swiffer is covering $50 of the adoption fees for 50 approved adopters at select NSALA shelter partners across the country! Help me spread awareness about this wonderful campaign by visiting and sharing animalleague.org.swiffersadoptionsweep to find a participating shelter near you!
By the way, Helen Rose celebrated her first birthday on May 24. Adoptions, cats, music, birthdays, and good friends. In troubling times, these beautiful things are more precious than ever!
xo
Beth