The Bonds We Make
I had a sad month! My beloved feral cat, Muffin, recently passed away. I was heartbroken and truly devastated. It's amazing how a bond can form between a human and an animal that doesn't even want to be touched. I fed her every day, 2x/ day for 11 years and bought her heated kitty houses that were placed all over our property. Every day she hissed at me but I knew she loved me and in a strange way I equated that hiss to a "thank you!" On the day she came very close to me and didn't hiss, I knew something was terribly wrong. She was so weak. I was able to touch her and pick her up and rushed her to the veterinarian.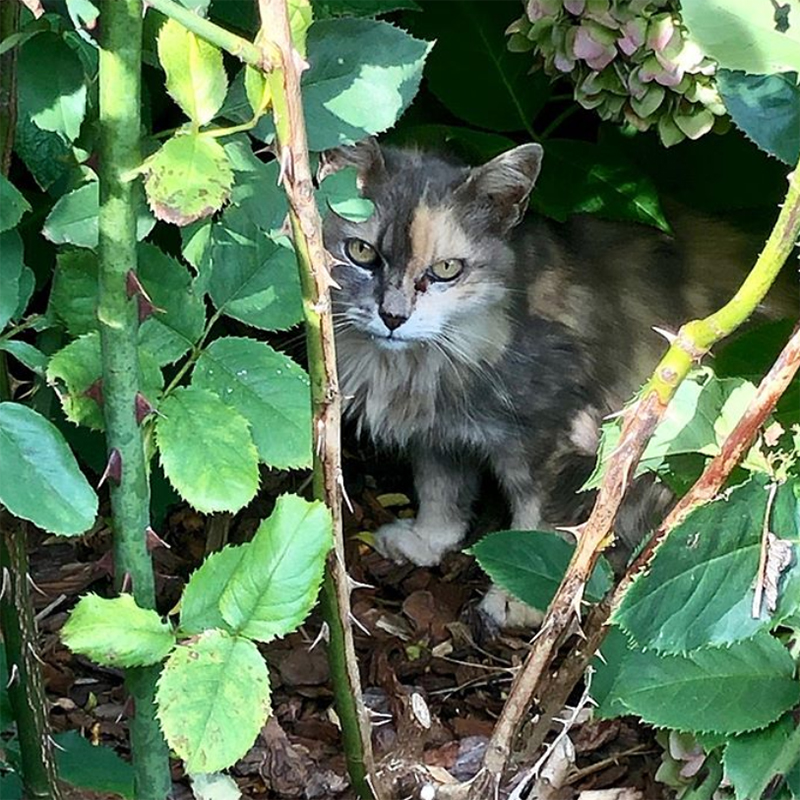 It was too late. She had an abdominal mass and the vet said she was suffering. In her hour of need, she chose me to find. I was able to give her the gift of ending her suffering. We had such a bond. I tried for years to get her to join us inside to live but she refused. Her ashes are now indoors. I got you inside finally, Muffin! This special cat will be in my heart forever. I miss her every day.
There's Room for One More at The Sterns
I recently rescued a shy calico adult kitty we named Mooshu. My older cat Walter just instantly fell in love with her when he visited her in the foster room. I let her into our main house with Walter and the rest of our crew. Mooshu Peaches Stern is our latest adopted kitty. Howard and I are happy to welcome her into our home. Yes, that does mean that we are up to six cats now including beautiful blind Bella, kitten foster dad Yoda, naughty Pebble, and perfect Helen Rose. Our home has become a very busy place with cats of many ages and personalities!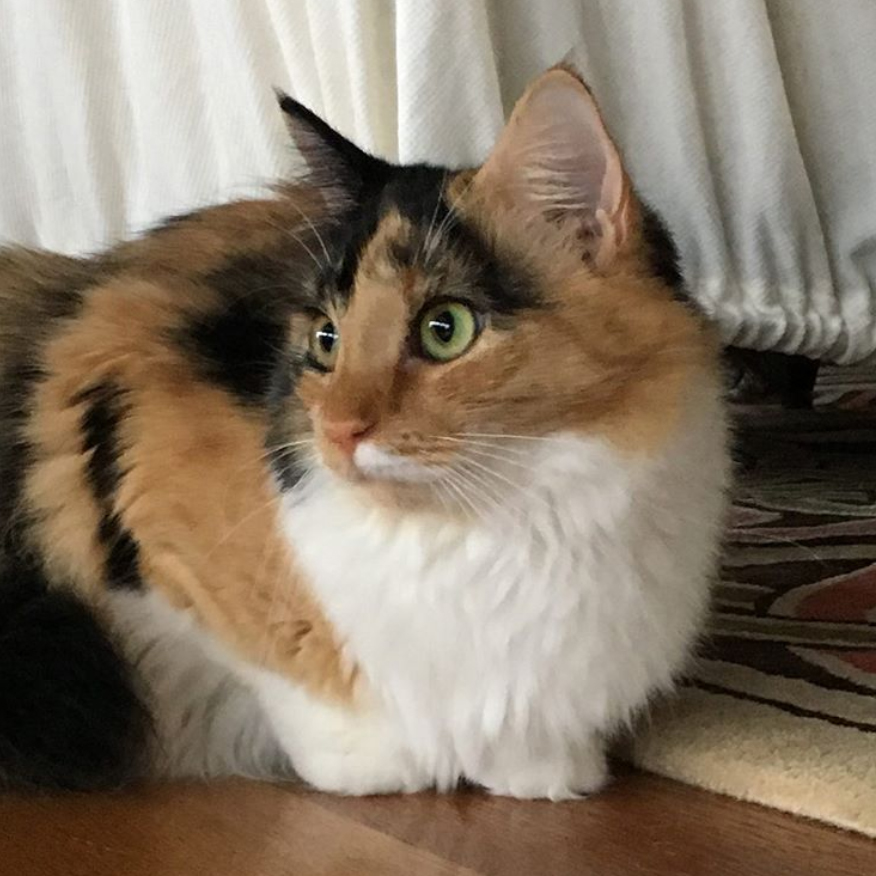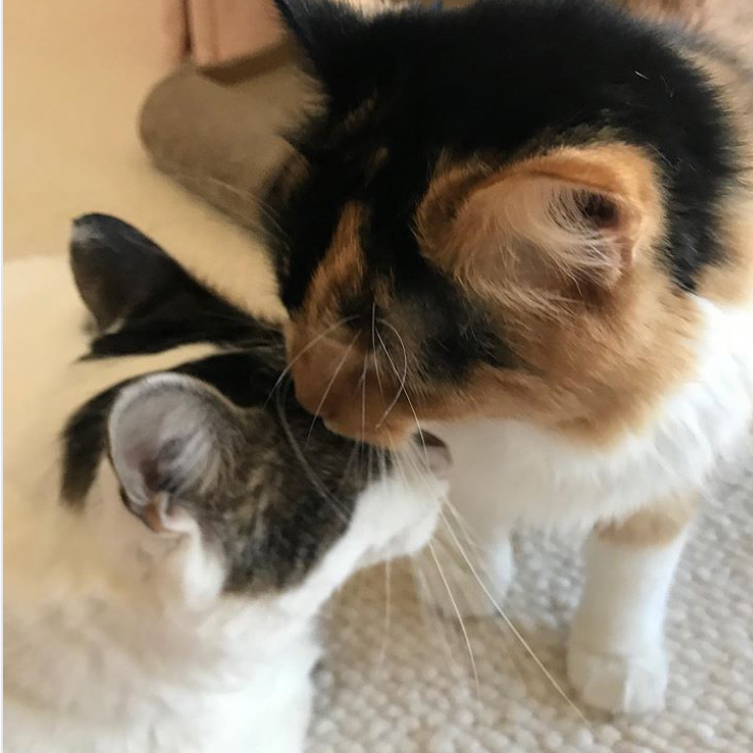 Our youngest, Helen Rose, continues to grow and thrive. I think she's tripled in size! She's gotten used to me cutting her nails frequently and is very well behaved when we have to visit the vet. Helen gets to meet many different types of people who come to visit Howard and me. She gets along well with my other cats. In fact, sometimes Helen Rose and Pebble are partners in naughtiness, but I can't really get upset with them. We'll continue with her socialization until Helen's old enough to be evaluated and become a therapy cat. I can't wait.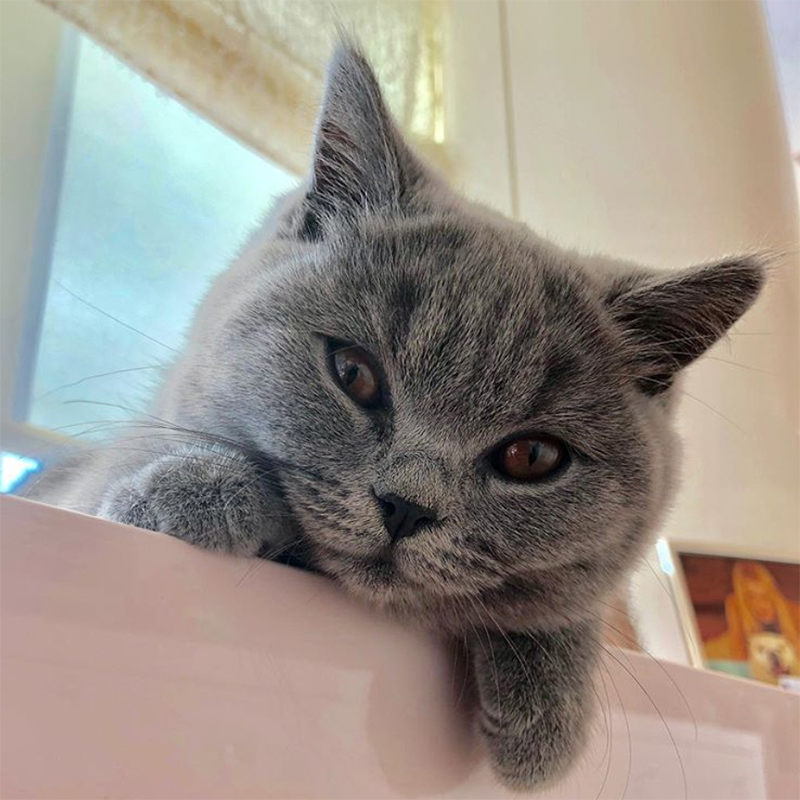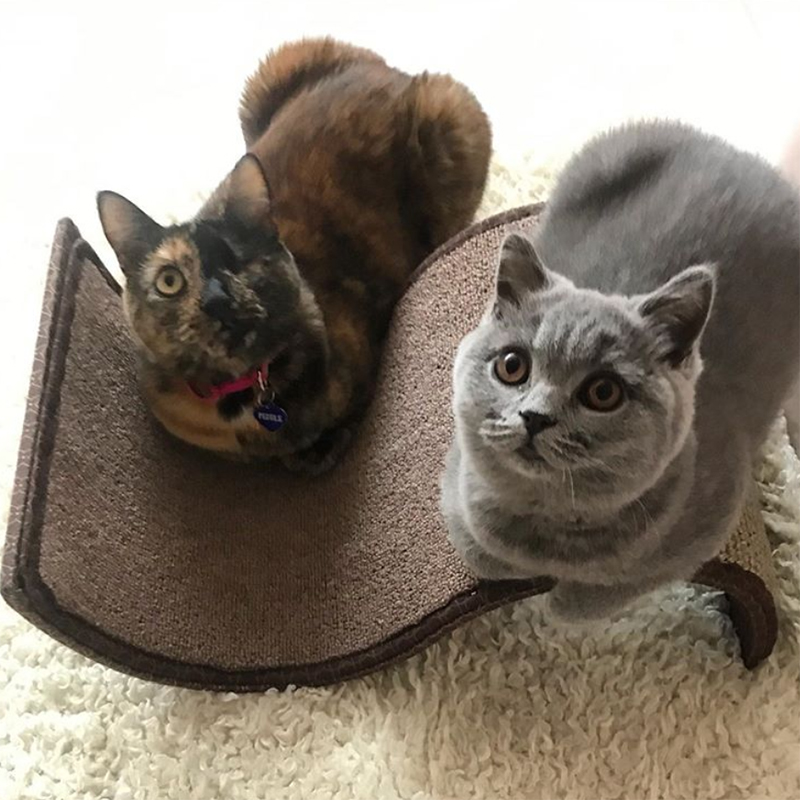 I love having my cats in my life. It's well documented that owning pets helps people greatly. The bond between an animal and its owner can help decrease the person's blood pressure and cholesterol levels, lower stress, calm anxiety, decrease feelings of loneliness, and increase opportunities for exercise and socialization. It's no wonder that most households in the United States have at least one pet.
Healthy Pets, Happy Life
October is National Pet Wellness Month and pet parents should get their pets to a veterinarian for their annual exam. Our furry and feathered pets, whether they stay indoors like cats and birds or go outside on daily walks like dogs, need regular health checkups just like people do. Remember that your pet can hide its illness and this is especially true of cats. I was distressed when I read recently that according to the American Veterinary Medical Association cats are half as likely as dogs to see a vet regularly.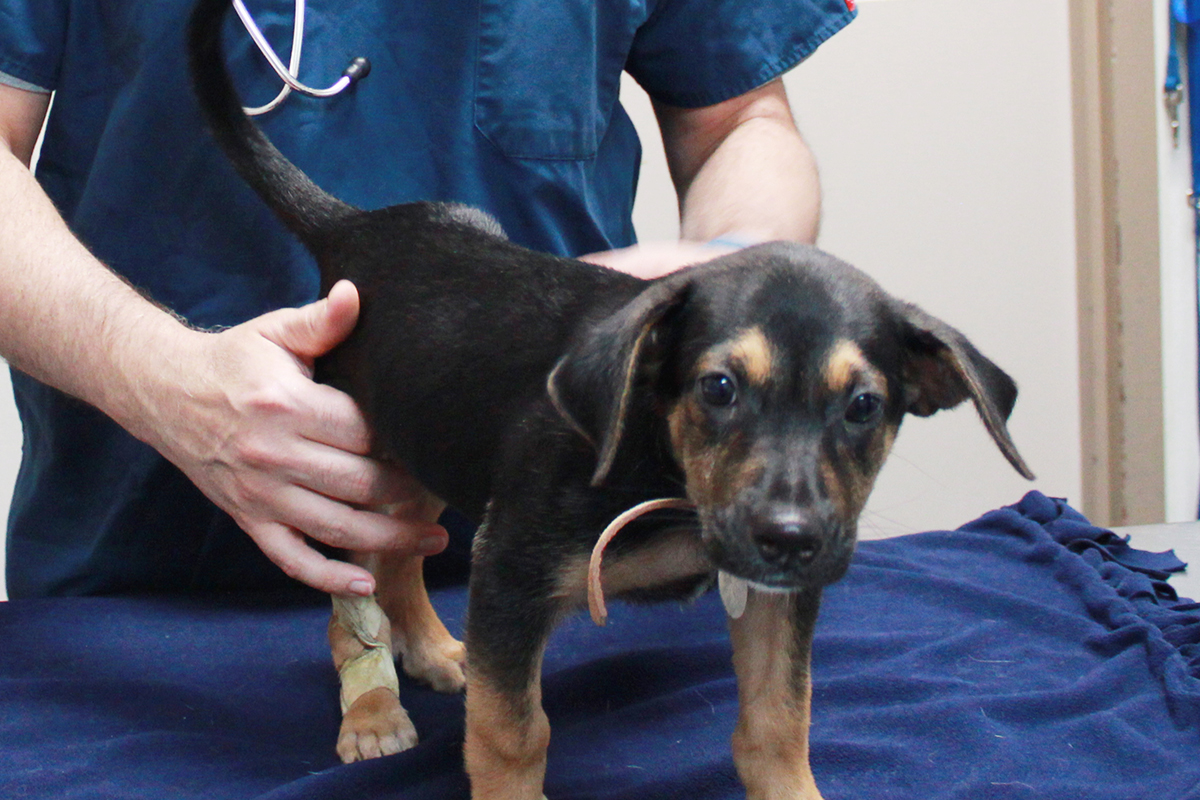 Schedule your pets' yearly checkup right now. And ask you vet for recommendations about diet and the amount of exercise your pet should be getting. Senior pets may need a change in diet and exercise routines. Remember not to feed table scraps or people food to your pets. Some vegetables and fruits can serve as training treats and keep down the calories consumed. And, along the same vein, clean your pets' teeth regularly and ask about professional dental cleanings.
Exercise is also so important. Take your dogs for regular leash walks for both their physical and mental health. Play with your cats so they are active and get the attention they need. This month is also a great time to go through your home and look again at your pet proofing. Keep dangerous items like household cleaners and chemicals out of your pets' reach.
Don't forget about keeping your pets safe during Halloween later this month. After trick-or-treating, candy must be locked away especially from dogs—chocolate and xylitol in sugar-free candy can be deadly. Often, children get glow sticks to carry through the streets to stay safe. Pets, especially cats, find them a lot of fun. However, if they are punctured the liquid inside, even though labeled non-toxic, is extremely bitter. The opening and closing of the front door represents a big danger too. Your pets can dart out the door into the street and keep going. Make sure to keep on your pets' collars with their tags and your up-to-date contact information. Having a microchip with current contact information is even better. Have a safe and spooky celebration!
XO
Beth