A Wonderful Way to Remember a Special Person or Pet
North Shore Animal League America is proud to be known as the world's largest no-kill rescue and adoption organization for cats, dogs, puppies and kittens and the home of the Mutt-i-gree®. Not only have we found loving homes for over 1,100,000 beautiful animals since our inception in 1944, but our Port Washington campus is visited by tens of thousands of visitors annually who are looking for a new best friend or are utilizing our state-of-the-art medical facilities. By purchasing a customizable Tribute Gift in honor of a special person or pet, you will contribute to our life-saving mission while also ensuring that you will have a beautiful memorial for your loved one that will remain a permanent part of Animal League America's campus grounds.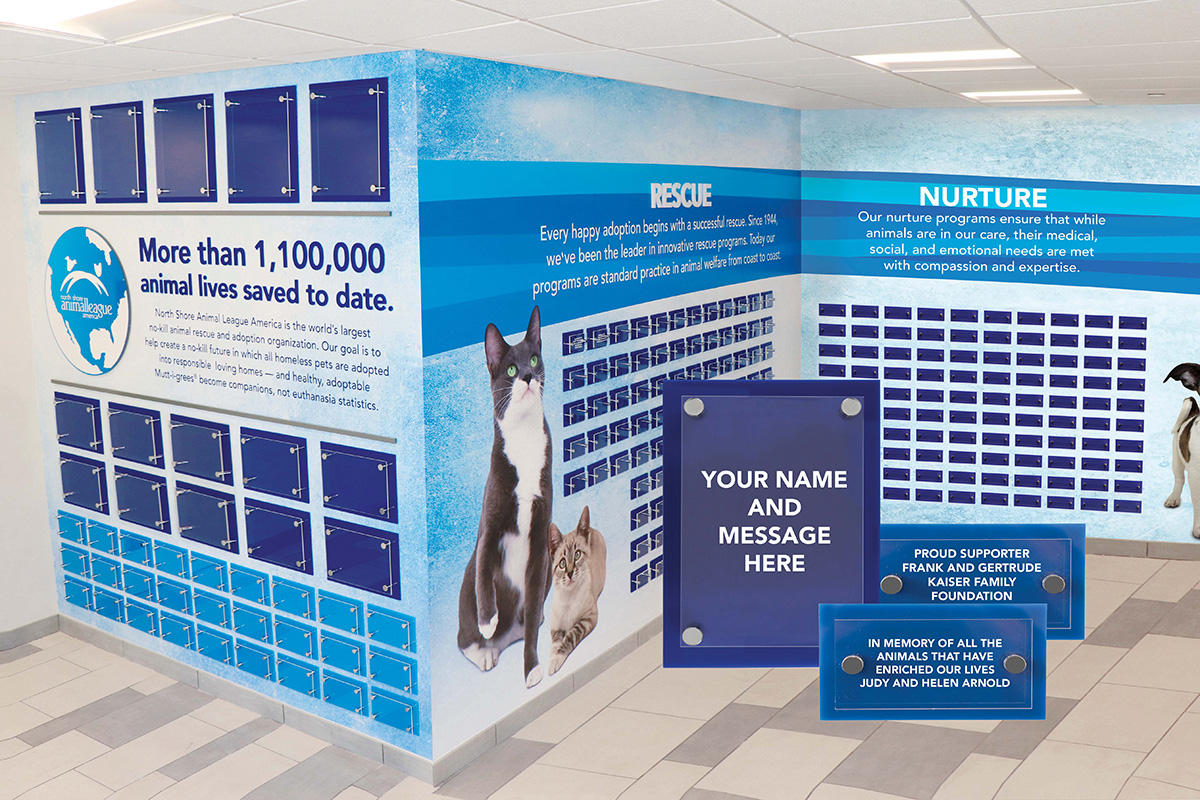 Adoption Center Tribute Plaques
Reserve your personalized plaque now before they're gone! Pre-order Tribute Plaques starting at $5,000. Plaques range in size from 6.5"W X 3"H to 14"W X 16"H. Please email [email protected] or call the Gift Planning Office at 516-373-3635 for more information.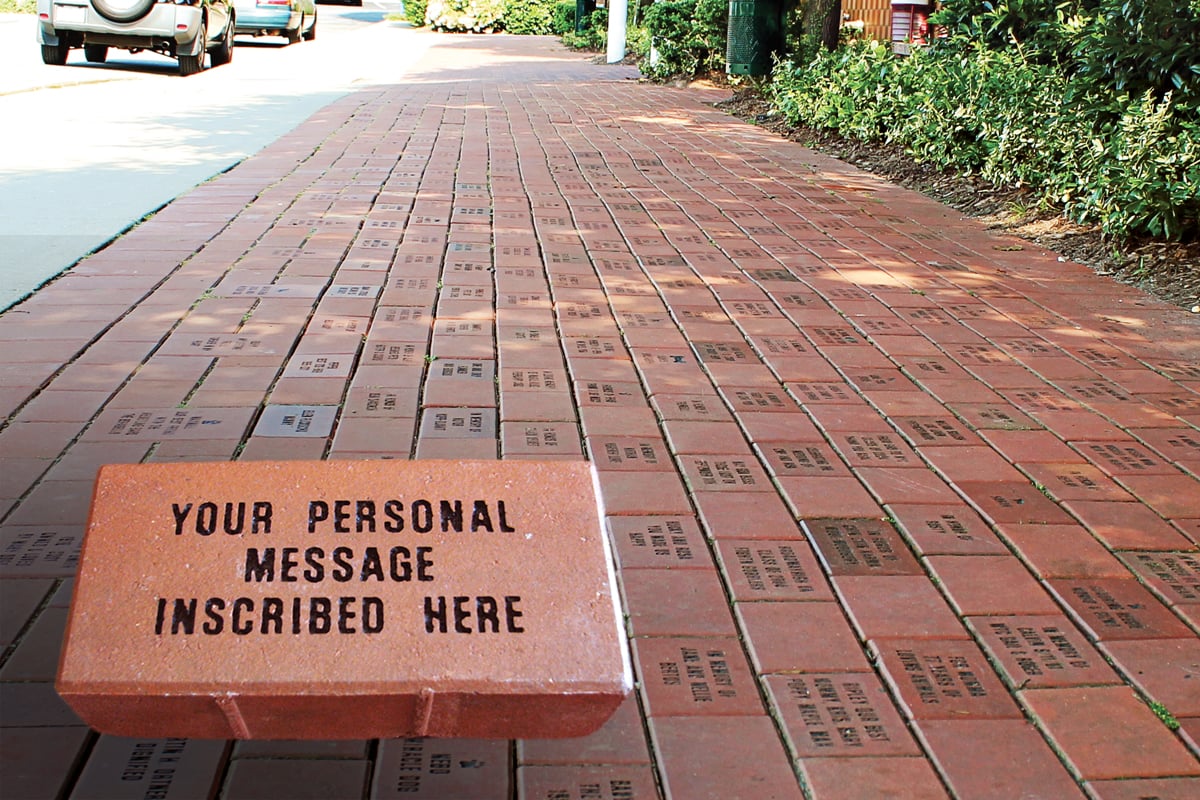 Add a Tribute Brick to our Memory Lane Campus Walkway
Animal League America maintains a beautiful, tree-lined brick walkway in front of the Pet Health Centers on our campus grounds. Your personal message that pays tribute to your beloved animal or person will reside forever on our walkway, while also helping us save the lives of rescued animals in our care.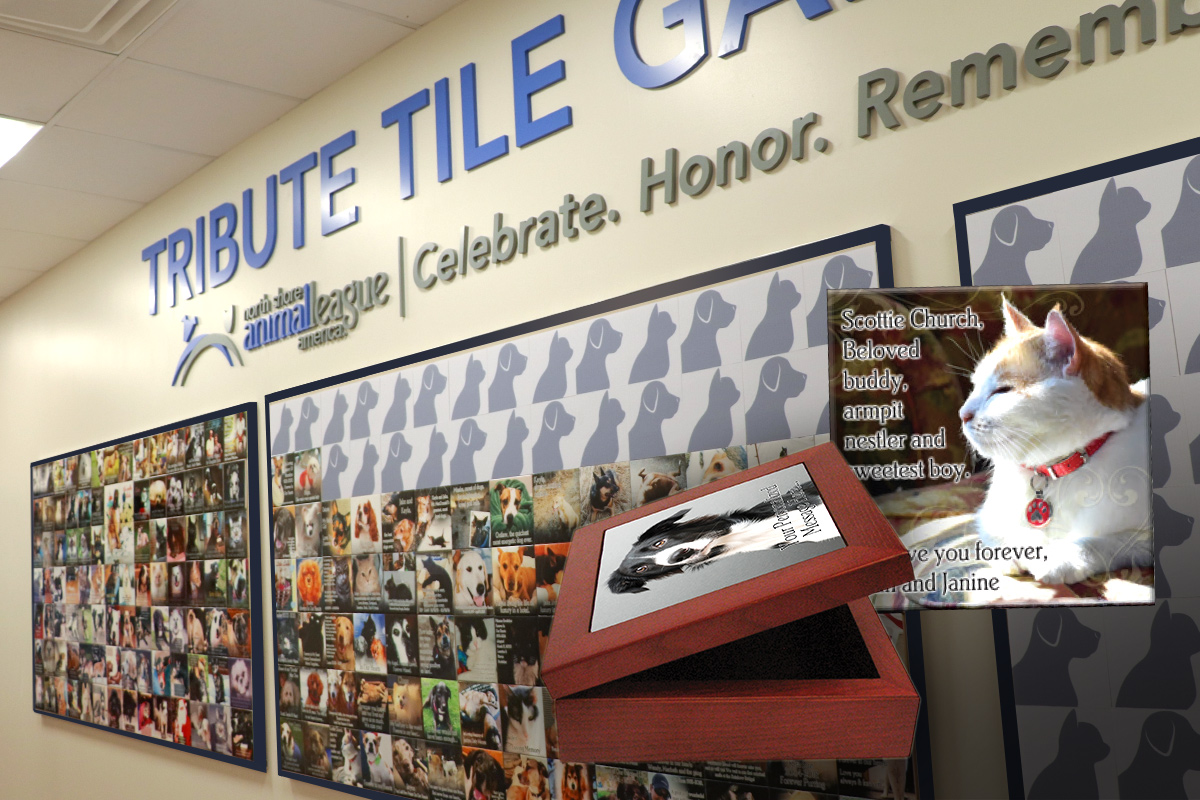 Add a Tribute Tile to our Shelter Gallery
In a special area inside of our 17,000-square foot animal shelter resides Animal League America's Tribute Gallery. The Gallery is a beautiful, dedicated area where donors who wish to commemorate a beloved pet can add a customized, 6" x 6" ceramic tile that features a full color photo of their four-legged friend along with a personalized message. Not only will your tile remain a permanent part of the Tribute Gallery at Animal League America, but you can also receive a second tile that is inlaid in a felt-lined keepsake wooden box. The second tile will be mailed to the addressee of your choice for a small additional cost.
Please submit a clear, large (high resolution) photo either in JPEG or TIF format to [email protected] or enclose a hard copy photo that can be returned if you so request (be sure to provide a return address).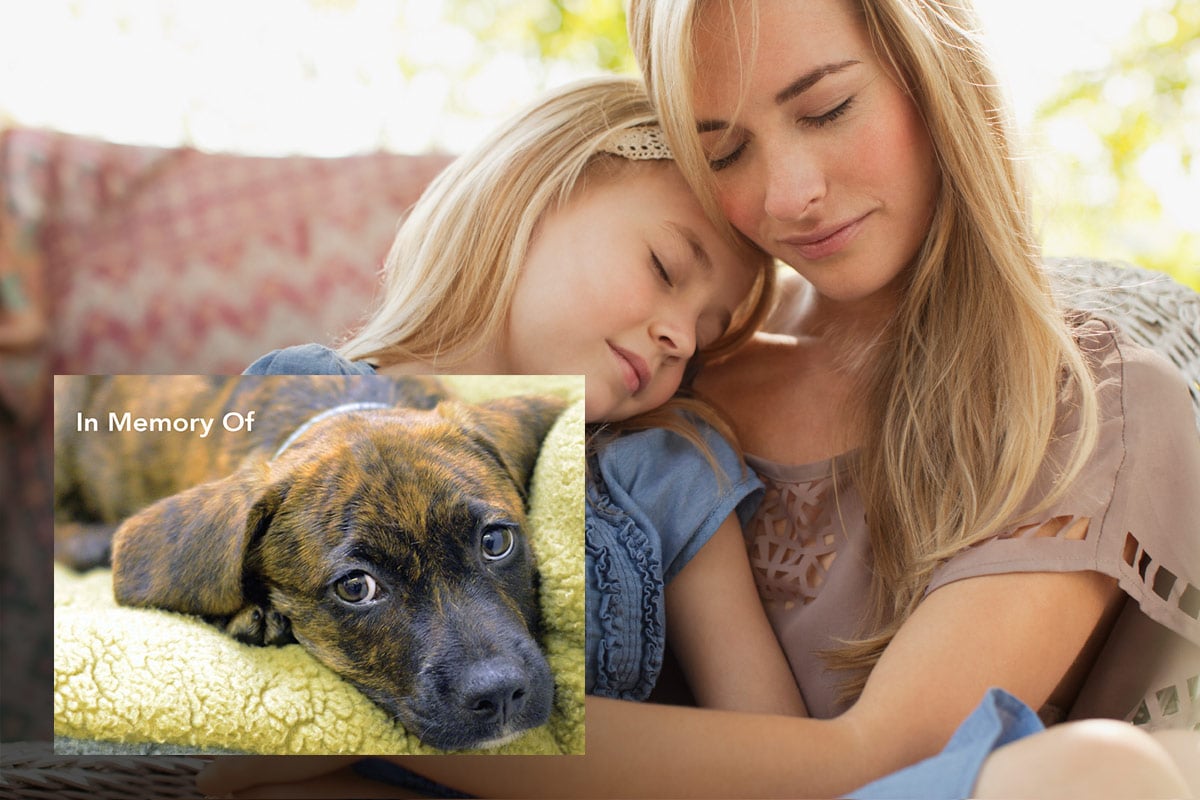 Make a Memorial Donation
Remember a loved one by making a memorial donation in their honor. You gift includes a personalized card that will be sent on your behalf.
Do You Wish to Complete Your Order by Mail?
Please click here to download the newest version of our Tribute Gifts pamphlet. Please print the document, complete the applicable sections and mail your order with a check or money order to:
North Shore Animal League America
Tribute Gifts Program
16 Lewyt St.
Port Washington, NY 11050
Please Note: Donations for Tribute Bricks, Tiles and Plaques are fully tax deductible. If you order a tribute tile wooden keepsake box, you will receive goods and services worth $75. By purchasing a Tribute Gift, you will contribute to our no-kill mission and create a permanent legacy. Thank you for your support of North Shore Animal League America's no-kill mission to Rescue, Nurture, Adopt and Educate.