Here at North Shore Animal League America we transport several hundred homeless dogs, cats, puppies, and kittens to our Port Washington, N.Y. campus each month. Coordinating with rescue groups from international destinations like Thailand, Turks and Caicos, Taiwan, Puerto Rico, as well as our valued shelter partners from all across the United States, we know no boundaries when it comes to rescuing animals in need.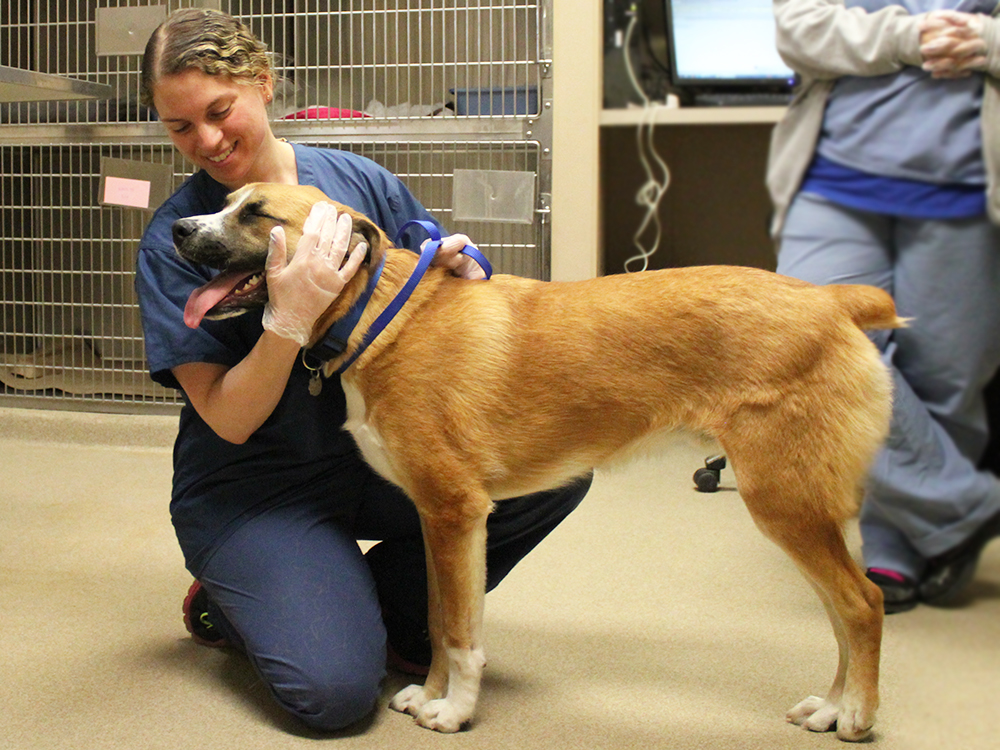 Recently, our rescue department received a phone call from one of our shelter partners in Mountain City, Tennessee, asking for our help with a unique mission. Melissa Gentry, owner and operator of Rescue Dog, a grassroots shelter run out of a converted barn on her property, informed our Director of Rescue Services, Cindy Szczudlo, that she had a dog in dire need of medical attention.
"We have a great relationship with Melissa and her organization. Each month we transport about 80-100 dogs and puppies to our campus from her community. It just shows the kind of need they have down there, and she does an amazing job filling the need," Cindy said. "When she reached out and told us about Chase's story and the horrific car accident he was involved in, I knew we had to do something."
The car transporting Chase, a handsome, young Shepherd/Boxer mix, from his home in South Carolina to Rescue Dog in Tennessee was totaled in the crash, just one hour into the journey. The driver was able to walk away with minor injuries, but Chase suffered a severe injury to one of his legs. After being brought to a nearby shelter in North Carolina, Melissa picked up the ailing pup and brought him to a local veterinarian, paying more than $600 out of pocket for an examination and X-rays. When the results revealed Chase had a fractured left hind leg, she knew he needed the type of compassionate care that only the world's largest no-kill rescue and adoption organization and its Help Me Heal Program could provide.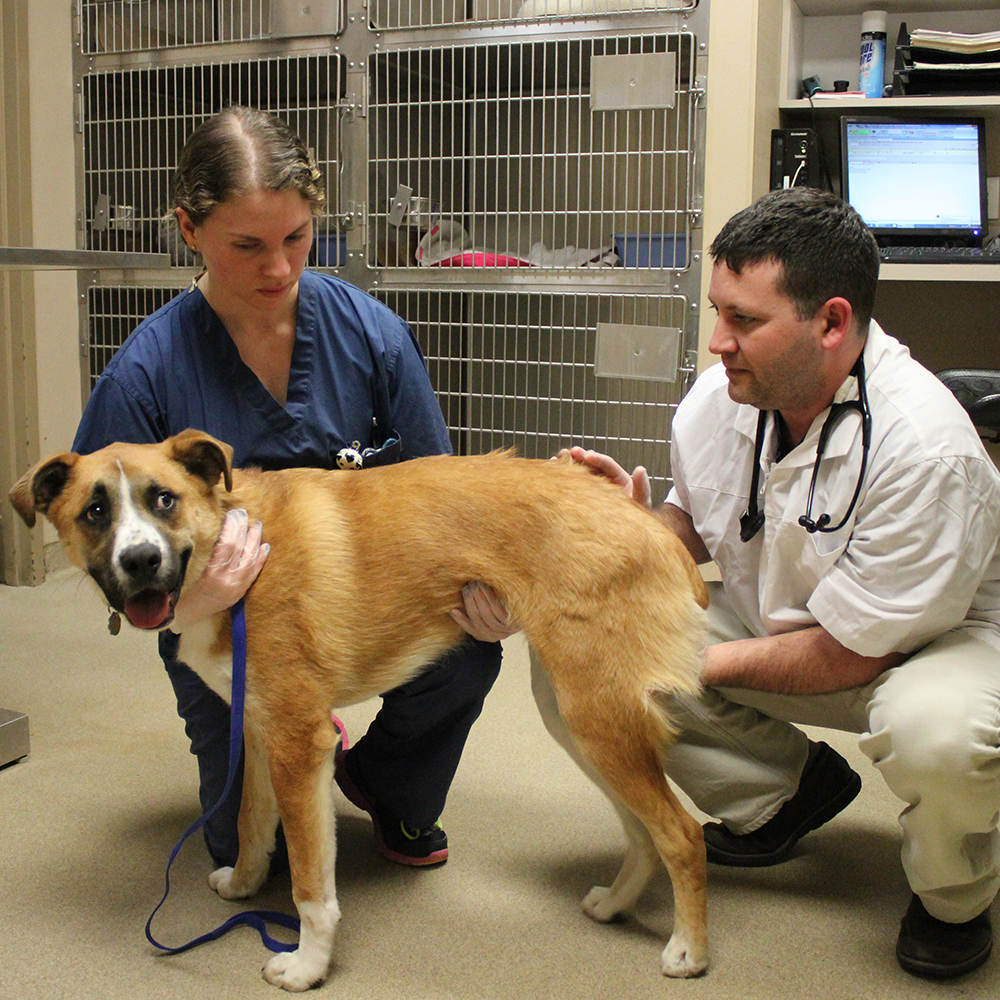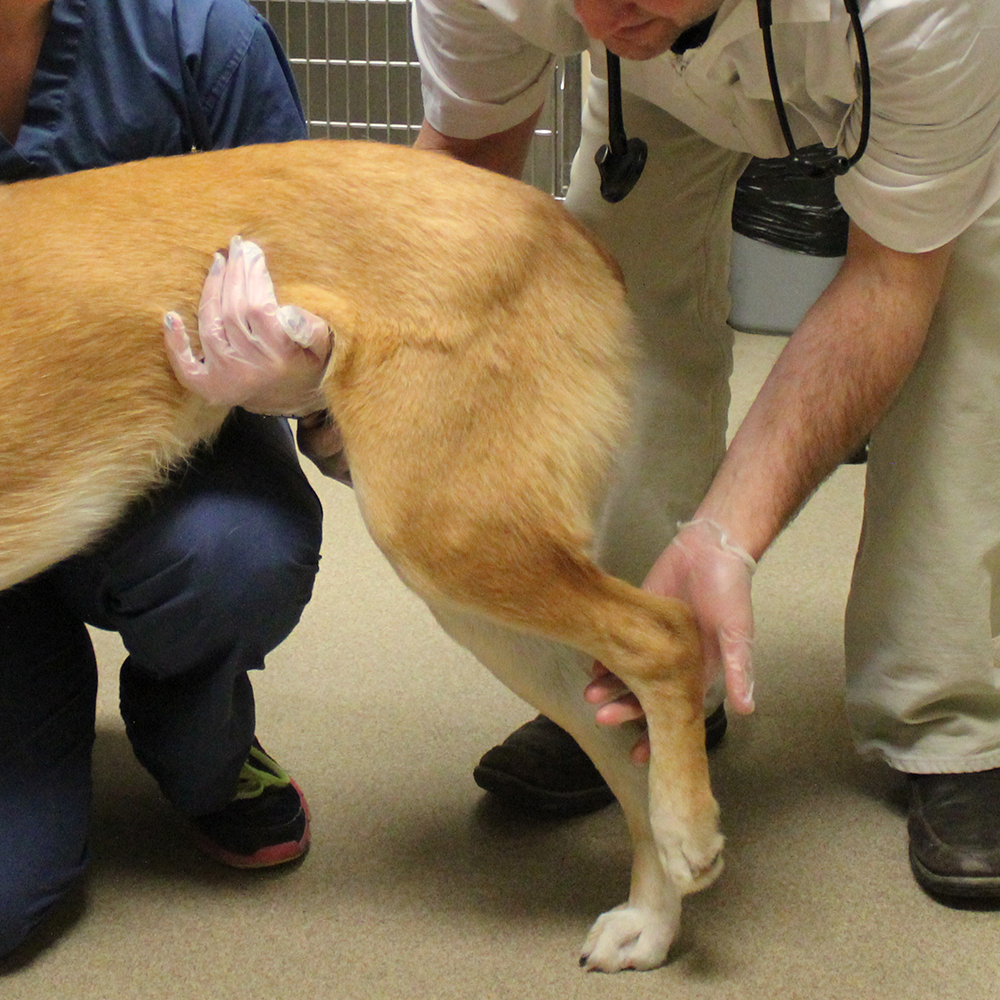 "Once I got the approval, I coordinated with Precious Friends Puppy Rescue and Adoption, another rescue group in Tennessee, to arrange a large transport that would include Chase," Cindy said. "It's really a blessing to have such amazing groups all over the country working together for a greater cause. We were able to get Chase here quickly and get him the surgery he needs."
Once the transport arrived at Animal League America, he was immediately examined by the medical staff inside our Alex Lewyt Veterinary Medical Center. X-rays confirmed that Chase's left hind leg was indeed fractured and he would need surgery to repair it. Staff Veterinarian, Dr. Gerard Laheney said the 1-year-old pooch will have to undergo a delicate orthopedic procedure called Femoral Head Ostectomy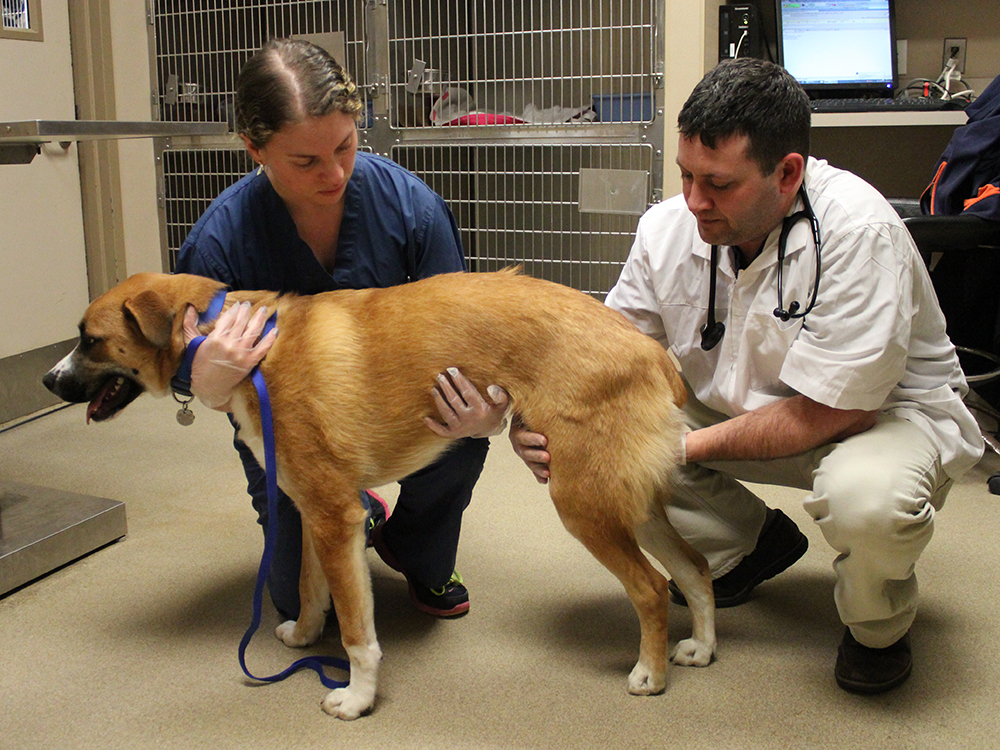 "Chase has a fracture of his left femoral head, which is basically the upper portion of the femur going into the hip joint. Through consultations with our staff we felt the best procedure for him would be an FHO," said Dr. Laheney. "This means we will remove the head of the femur in order to save his leg and provide him comfort and a pain free life. The limb will be shorter than his right leg, so he'll probably have a slight abnormality in his gait, but our main goal is to have him be pain free and live a normal life post-recovery."
Doctor Laheney said Chase's recovery time for a surgery of this magnitude will depend on managing pain and getting him up and moving as quickly as possible.
"The day after surgery we'll have our surgery rehab technicians working with him, helping him to walk and place weight on the leg. Beyond controlling pain, it's all about helping him build muscle in the leg and getting him accustom to walking on it again," Dr. Laheney said. "Hopefully about 4-6 weeks post-surgery he'll be back to being a healthy dog."
At Animal League America, we never give up on animals in need. Please give as generously as you can so we can provide Chase, and precious companion animals like him, with the treatment that will not only help them survive, but thrive.