Rescued from a life of neglect,
petite Pomeranian needs you now
Addey arrived recently on our Port Washington, NY campus along with 39 other neglected Pomeranians, who were surrendered by a backyard breeder in Georgia.
So far, her life hadn't been an easy one. Addey was living with hundreds of dogs in horrific conditions—many were outside in all types of weather. Basically viewed as a puppy producing machine, she and the others were given poor nutrition and minimal medical care.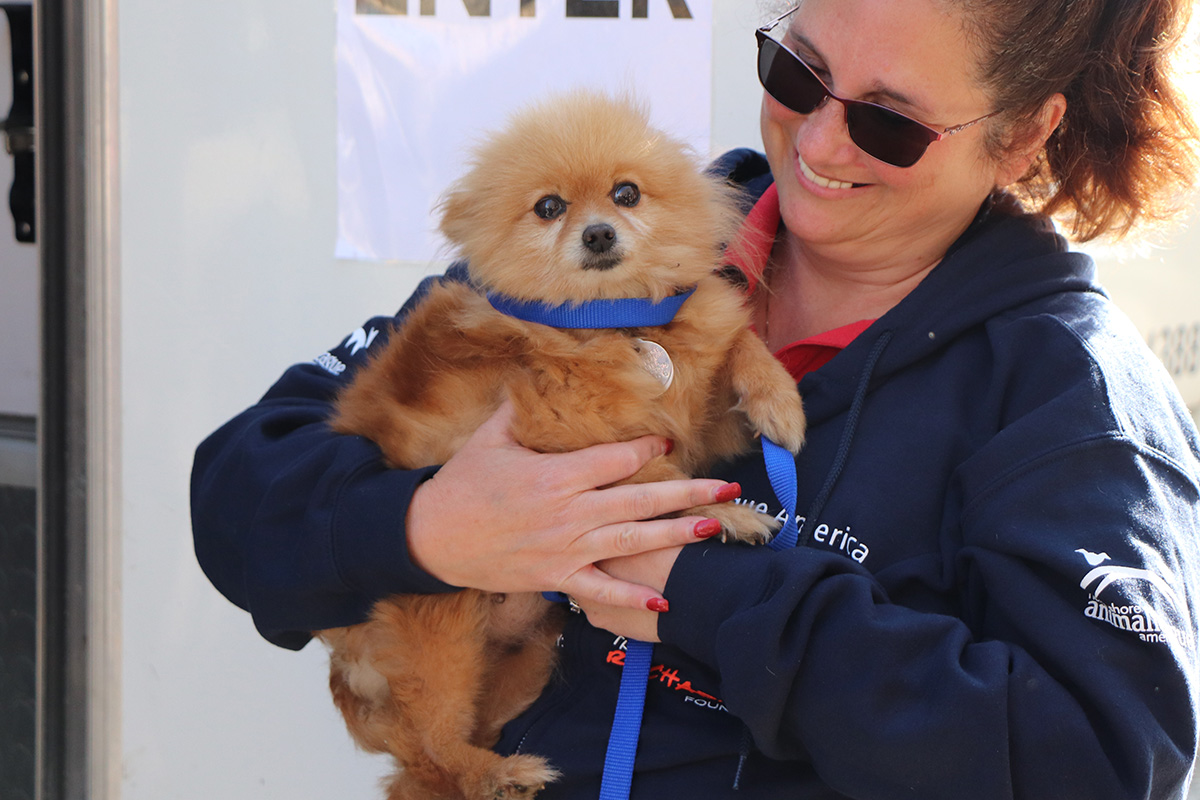 When Addey was examined by a veterinarian at our Pet Health Centers it was discovered she had a small mammary tumor, dental disease – and she was pregnant. To make this sweet girl was comfortable as possible, she was moved to our Foster Care Nursery for some extra tender loving care. A few weeks later, when Addey went into labor, things took a turn for the worse.  She was having difficulty giving birth and was in distress. "We had to do an emergency C-section for Addey," said Dr. Kaitlyn Zaino, Staff Veterinarian. "She did well through the surgery but, unfortunately, her puppies did not survive."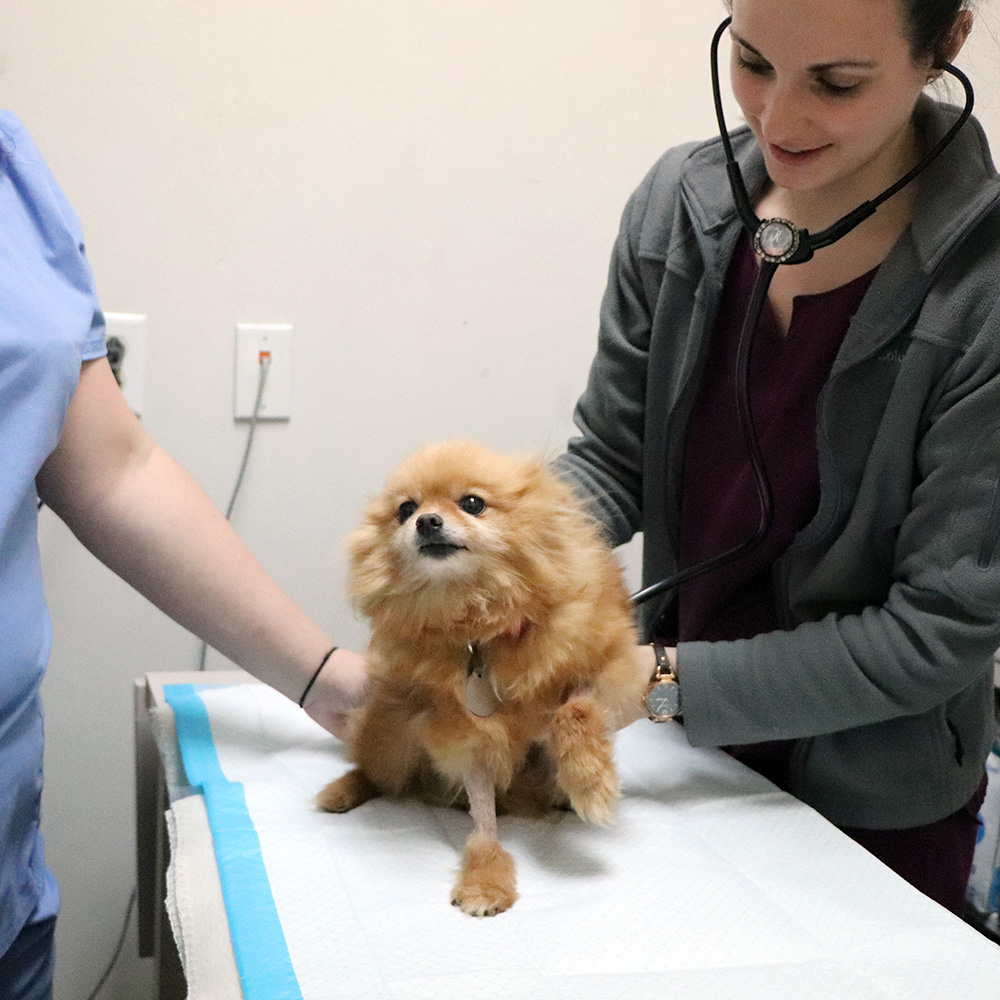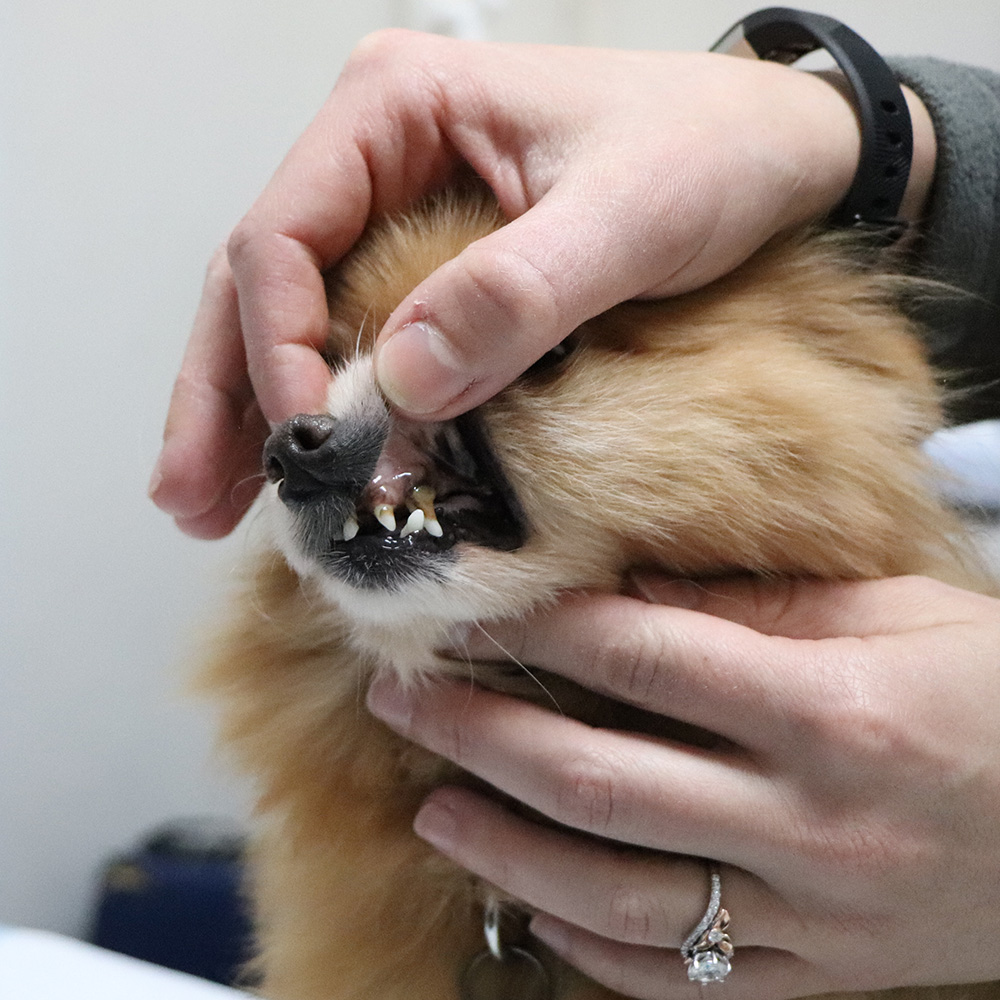 Although she made it through the surgery, Addey had to be hospitalized and her recovery has been slow. Dr. Zaino said that Addey was "doing poorly" right after the operation.  She was weak and not eating very much, even though the staff tried to tempt her with different kinds of food.  As she was being closely monitored, her incision from the C-section became infected. Addey then went back into surgery to clean out the wound. She was started on antibiotics and topical medications immediately.
Since it can take a few weeks to make sure that the infection gets resolved, doctors are giving Addey time to get her strength back before addressing the mammary tumor. "It's an isolated tumor that is attached above one of her nipples and it's about the size of a pea.  This has not been removed, but we are monitoring it" stated Dr. Zaino.  "It was more important for her to have the emergency C-section and have her awake and well afterward rather than doing multiple procedures at one time."