Take a moment to picture what it was like for Alex, a 2-year-old Domestic Shorthair who was brought to the Manhattan location of Animal Care Centers of NYC (ACC) with severe injuries to his face, head, and body. Presumably caused by a high-rise fall or being struck by a car or truck, it's estimated that poor Alex, bloodied and battered, was left to suffer through his injuries on the cold, unforgiving streets of New York City for 24-48 hours before he was picked up by Animal League America's Rescue Team and rushed to our Port Washington, N.Y. campus.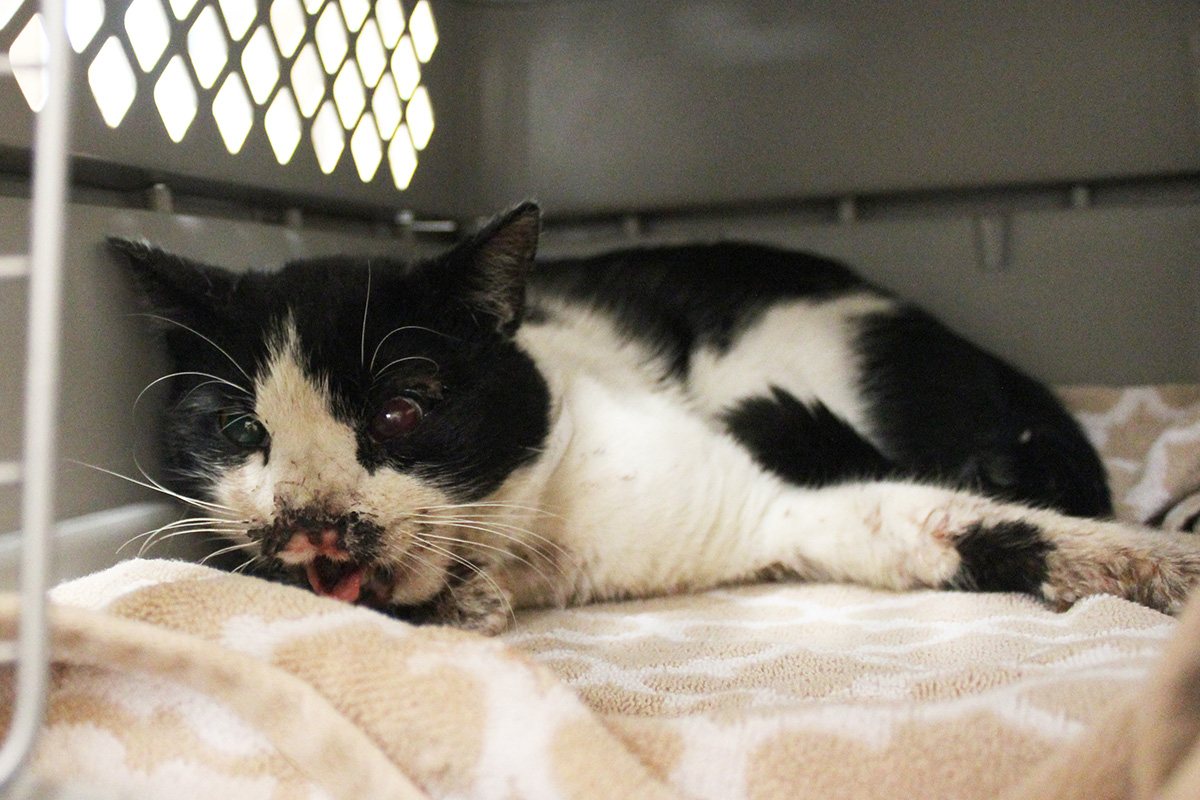 "There was certainly significant trauma to the left side of Alex's face and nose. He also has a severely split palate and a fracture of his jaw. We will also have to remove his left eye, because unfortunately it's beyond saving at this point," said Animal League America Supervising Veterinarian, Dr. Marina Tejada, who was first to examine the ailing cat when he arrived. "The injury to his palate is even more serious than we had first thought as well. The palate wasn't just split soft tissue, but the entire hard palate, which is the bony roof of the mouth, from the front teeth all the way to the back of the mouth, was split."
Thanks to our one-of-a-kind Help Me Heal Program, which is supported by our generous donors, Alex will receive all compassionate medical care he needs to recover from his debilitating injuries inside our Alex Lewyt Veterinary Medical Center. He will undergo surgery to have his palate reconstructed, the fracture in his jaw repaired, and his damage eye removed. Doctor Tejada said although Alex will be undergoing several procedures and need plenty of nurturing care to make a full recovery, she is confident this little survivor will one day be ready to find a responsible, loving home with a family who will make sure he never has to feel this type of pain again.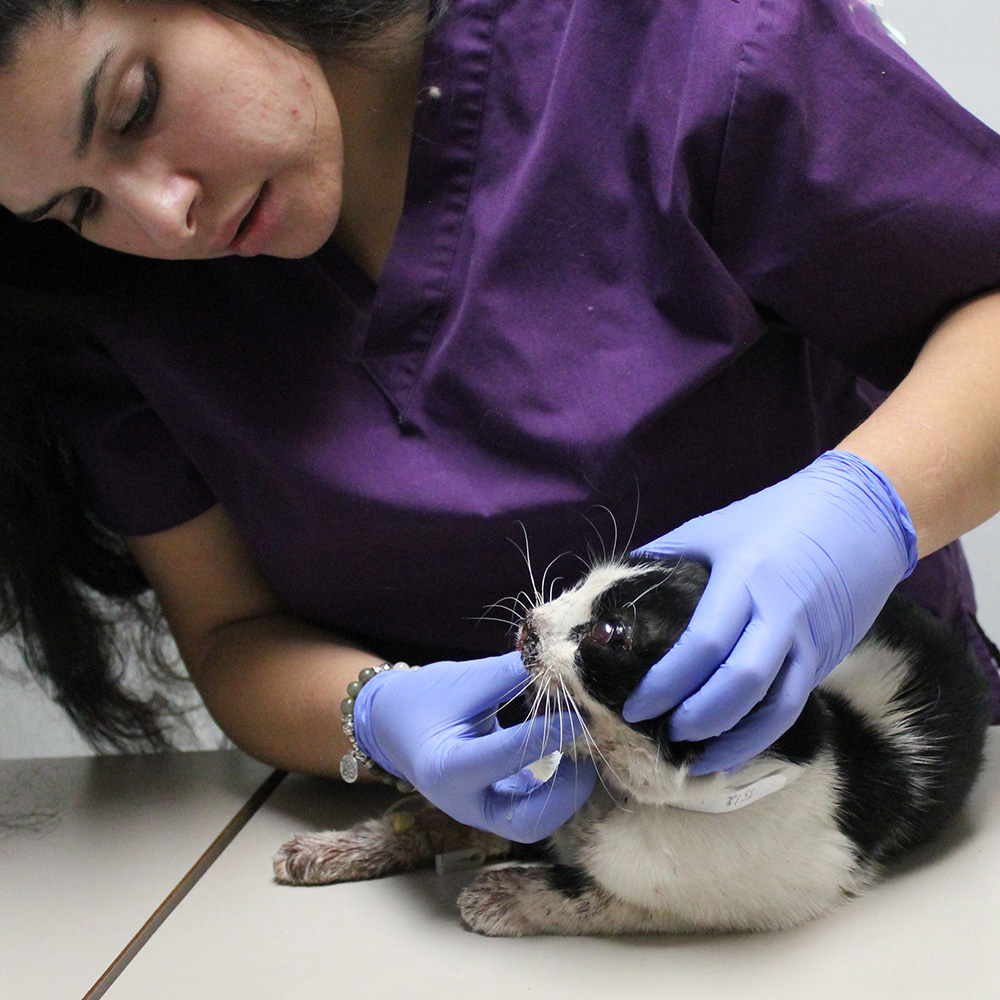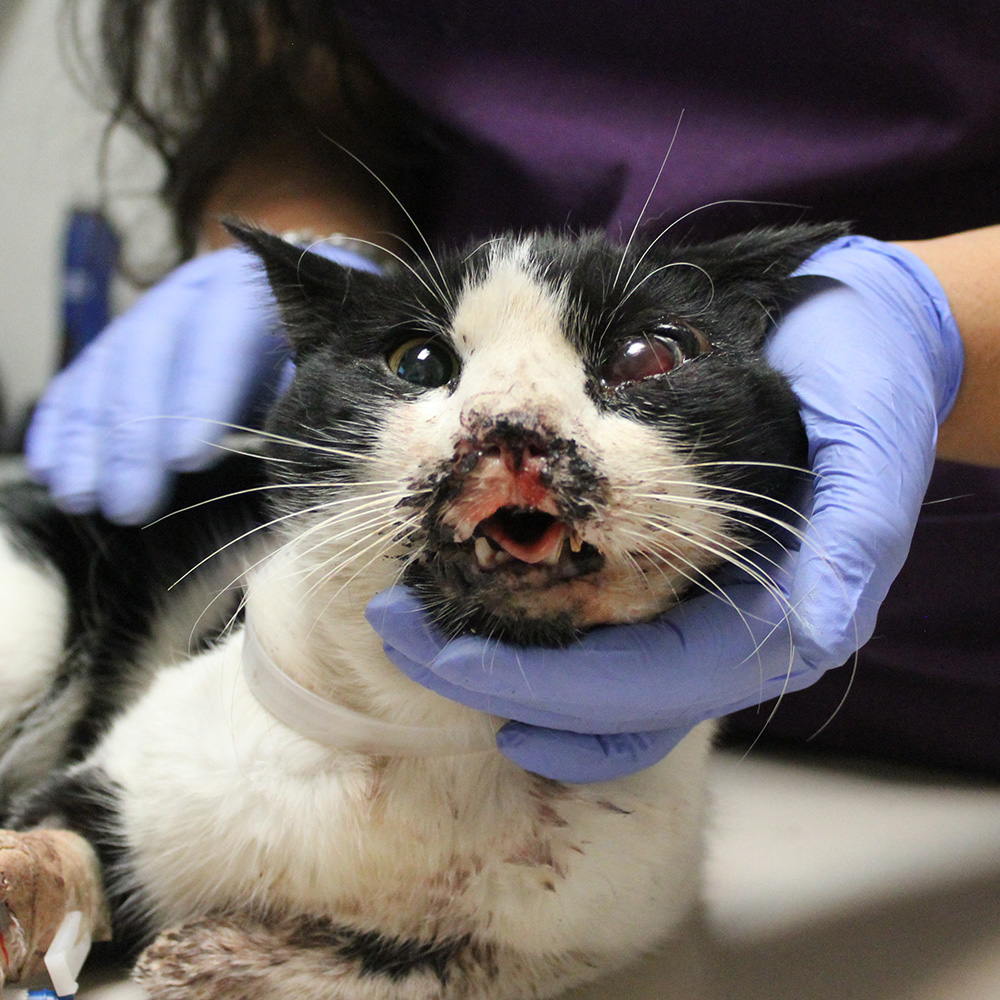 "He's going to need a lot of time to recover after we operate, likely six to eight weeks or so until he's fully healed and ready to be considered for adoption, but he's a resilient guy. He's so sweet despite how much he's been through," Dr. Tejada said. "Luckily the X-rays didn't show any life-threatening trauma to his internal organs like his lungs, so that is good news at this point. We're going to do all we can to make sure he has everything he needs to make a full recovery."