Abandoned Feline Finds New Hope At Animal League America
Warning: Some images may be graphic.
Veterinarians at the Animal Care Centers in New York City were shocked at Archie's condition when he was brought in from the streets. This 8-year-old cat had two severe wounds on the left side of his face and a pink, fleshy mass on the outside of his left nostril.  He was underweight, dehydrated, had severe dental disease and had tested positive for FIV.  The deck was stacked against him and his prognosis was poor.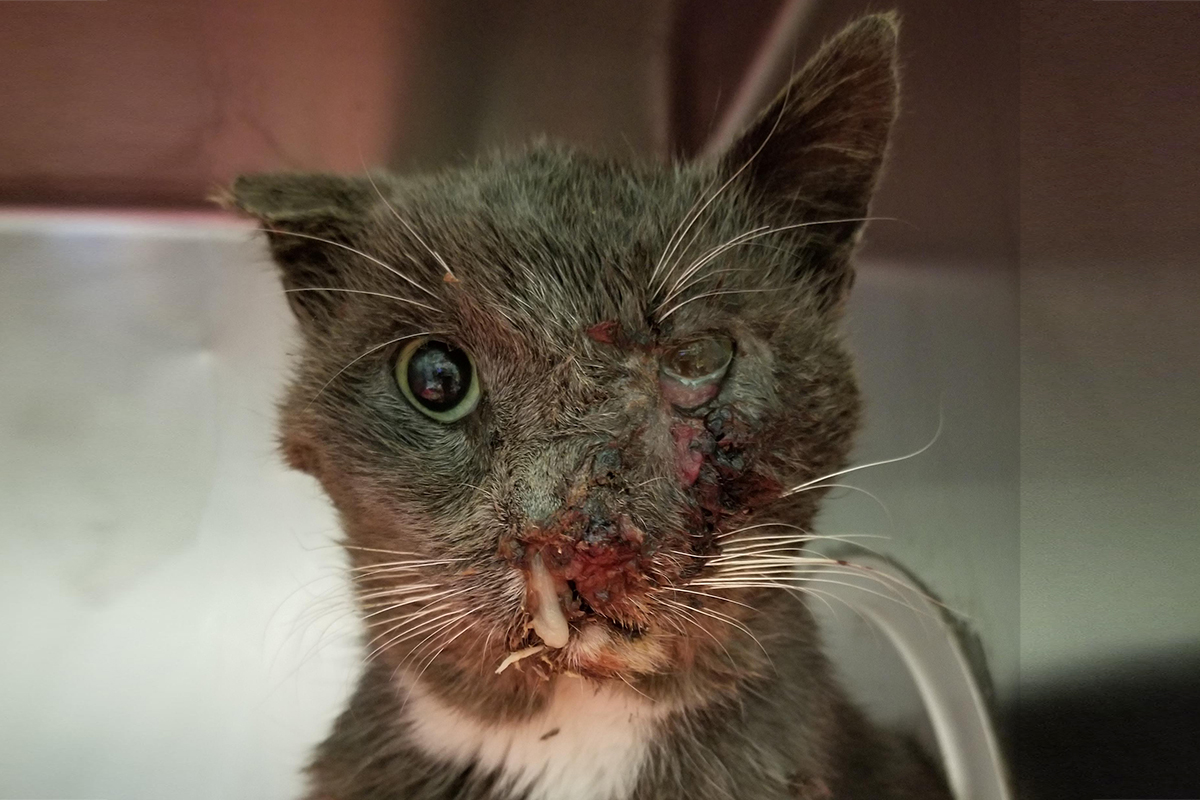 Archie, when he first arrived at Animal Care Centers in New York City.
This is when they reached out to North Shore Animal League America for help because they know how seriously we take our no-kill mission to rescue, nurture, adopt, and educate. We have the ability to nurture and sustain special-needs animals for as long as they require to recover and then find them loving, responsible homes. Archie was transferred to our accredited Pet Health Centers in Port Washington, N.Y. Animal League America does not turn our back on any animal in need and in another situation Archie might have been euthanized.
Once he was stabilized, Dr. Mark Verdino, Animal League America Senior Vice President and Chief of Veterinary Staff, performed a sedated exam to figure out exactly what was going on and how to treat Archie. He was concerned that the mass might be a tumor.  It turns out that Archie had "horrific dental issues and an abscess up in the nasal cavity and sinuses. I didn't see anything that looked like cancer, but I took biopsies to make sure. I am hoping this is a runaway dental abscess," he said. The same day, Dr. Verdino did multiple tooth extractions and had to repair a fistula—a hole that had opened between the nasal passage and Archie's left eye.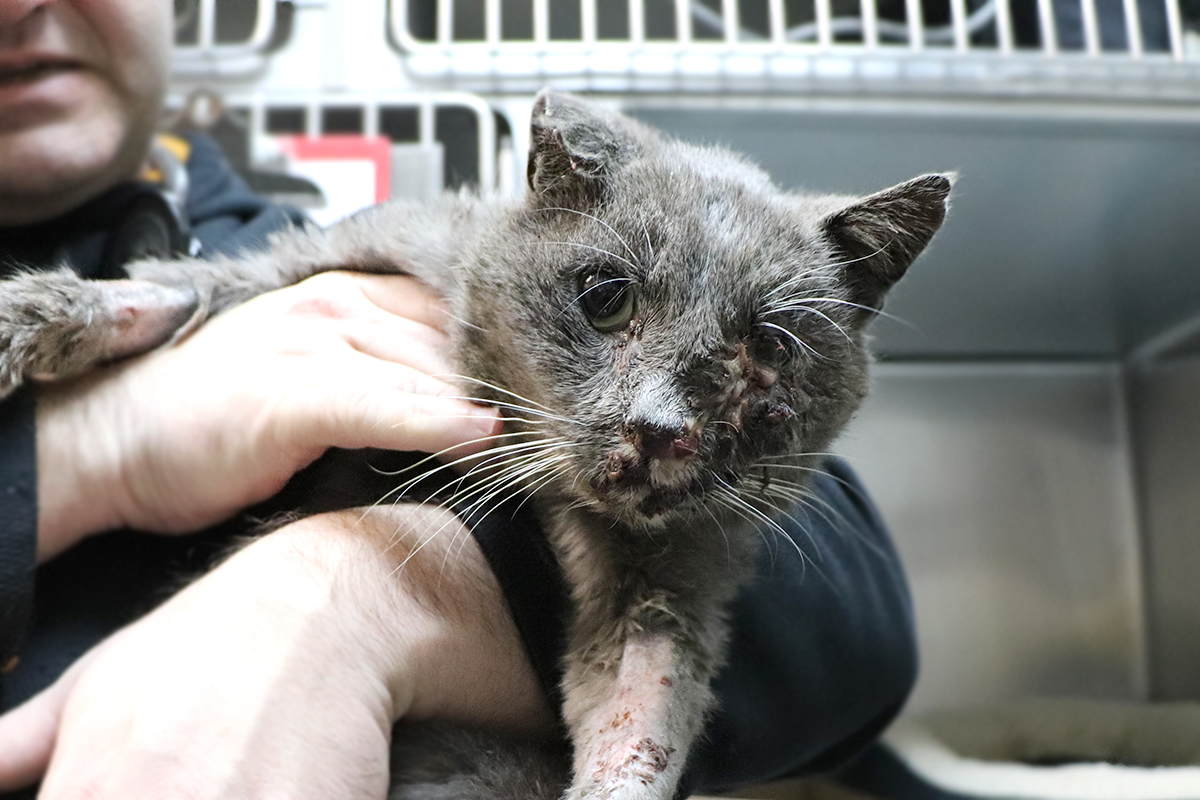 The bridge of Archie's nose remains very swollen with some discharge from the infection and the pain is being managed with medication.  The good news is that, even though he has very few teeth left, Archie is eating soft food very well and the biopsy reports showed inflammation, but no cancer.  "There is the possibility that there still could be a tumor in his nasal passages, however, he is doing much, much better," says Dr. Verdino.  Once there is less congestion, swelling, and discharge, the veterinarians would like to send Archie to a foster home for observation and a quiet place where he can rest and recover.
As a member of our Help Me Heal Program, Archie will receive excellent medical care and the opportunity to recover from his surgeries in the home of one of our compassionate foster families. Without the generous support of our donors, he and other sick and injured animals just like him wouldn't have the chance to live out their lives with loving adopters who cherish them. Please support this vital program and help give Archie, and other precious animals, a brighter, healthier future.