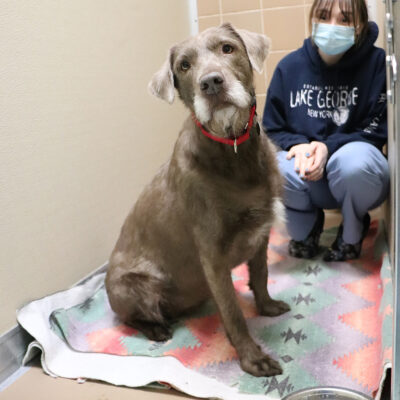 This sweet, gentle, six-year-old Lab mix needs much more than our love and affection to heal her. Rescued from possible euthanasia in Louisiana, Ash first suffered the loss of her family who surrendered her, and then we discovered Ash had a life-threatening heart condition. Ash required emergency surgery if she was going to survive.
All of our rescue animals receive a routine medical exam when they first arrive to our campus. It was at that point when Ash's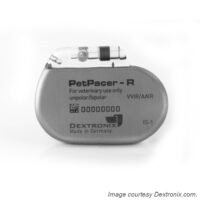 heart murmur and low heart rate were detected. An echocardiogram determined the underlying cause. Ash had a complete AV block – an electrical disconnect between the chambers of the heart, putting her at high risk for sudden cardiac arrest and death. An implantable pacemaker can address this issue, and the long-term prognosis in dogs is very positive. Ash had no time to spare.
Working through our veterinary partner Animal Medical Center of New York, we were able to get Ash scheduled immediately for this highly-specialized procedure. The cost of this implant, surgery and emergency treatment is significant. We believe that Ash — affectionate and good-natured even after all she's been through — is worth all of our efforts, just as we believe every animal's life is worthy of saving. We are counting on your support so we can keep her heart beating.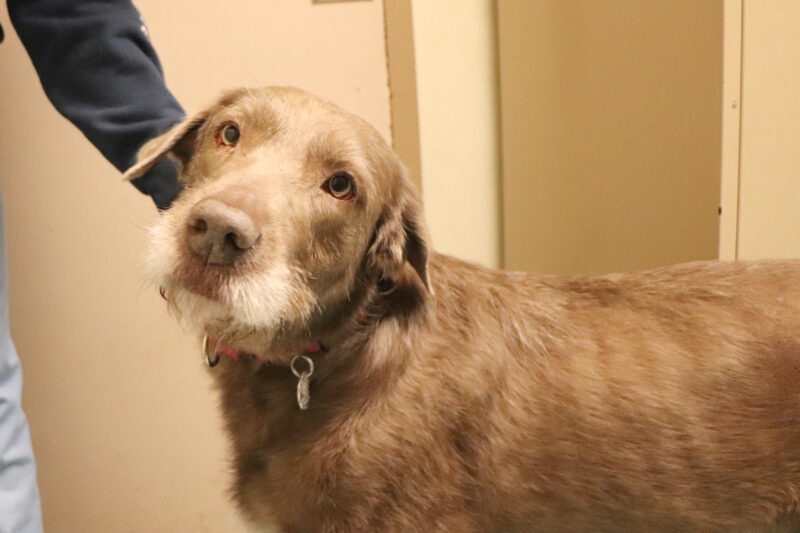 Ash came through the emergency surgery successfully, although it proved very challenging. Because Ash is so deep chested and the length of the pacemaker wire limited, the cardiac surgeons needed to gain access to the heart through an abdominal approach. Now this brave girl is healing under the watchful eyes of our dedicated veterinary team at our Pet Health Centers. Here she will be provided with all the follow-up treatment and rehabilitation she requires. We will use all our resources to save Ash and make her heart strong, but we can't do it alone.
As a member of our Help Me Heal Program, Ash will receive round-the-clock attention to help her along her healing journey. Your donation today tells Ash, and countless other injured and abandoned animals, we won't give up on them.
We want Ash's heart to heal so she can have the fresh start she deserves, and finally know love from a caring, new family.
Will you help us mend Ash's broken heart?