Help Brooklyn the Boxer Hear the Sounds of Recovery
Suffering from chronic ear infections, poor Brooklyn has been brought back into our care after several years with her adoptive family. Unfortunately, this sweet seven-year-old Boxer mix started to have recurring ear infections. While Brooklyn was initially a playful and happy puppy, her pain and discomfort gradually worsened causing her behavior to change.
It's possible that Brooklyn's conditions were not treated appropriately in the past, which led to her severe ear infection. Brooklyn's specific condition is caused by a type of bacteria that targets the ear canal, and is known to produce severe and chronic pain in and around the ear. If left untreated, this condition could require a full ear canal ablation, which would likely leave Brooklyn deaf. This would also significantly impact Brooklyn's behavior since she would lose a vital aspect of her communication ability.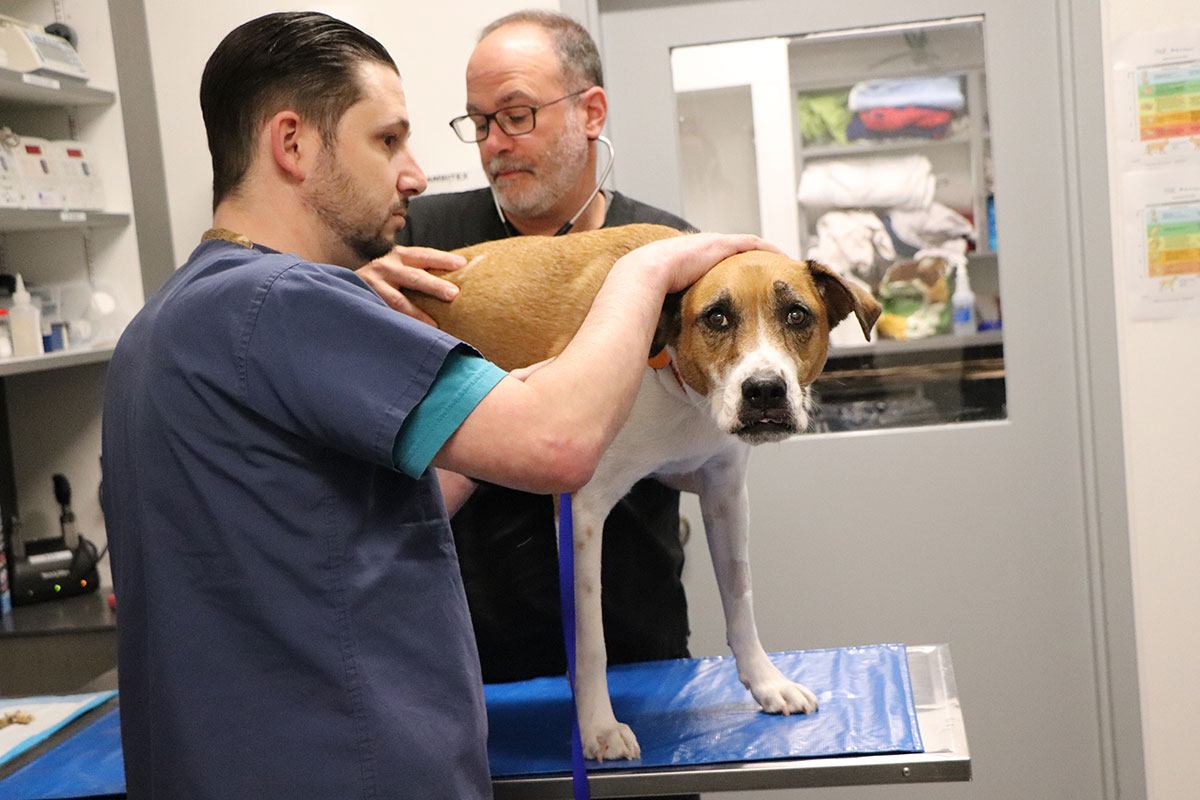 After an in-depth examination at our Pet Health Centers with Dr. Mark Verdino, Chief of Veterinary Staff, it was decided that Brooklyn's healing journey should begin with applying a solution to her ears, which provided a long lasting dose of a steroid and antibiotics to the infected areas. Dr. Verdino evaluated her condition after two weeks on the medication and concluded that his team would try a more conservative surgical intervention called a Lateral Ear Canal Resection. This procedure will open up Brooklyn's ear canals to improve the ventilation, allowing for the decrease in moisture and temperature within her ear canal to create an environment that is less conducive to bacterial growth. If successful, this surgery would help resolve her chronic ear infections while preserving her hearing. Since being treated for the initial infection, Brooklyn has already seen improvement and has proven to be a friendly and lively pooch.