Saved from Cruel Neglect, Bucky Needs Urgent Medical Care
Bucky's ribs show and his hip bones jut out. He's malnourished and emaciated. At just two-years-old, he looks old beyond his years. Yet for a dog suffering from such neglect, he somehow finds the strength to wag his tail.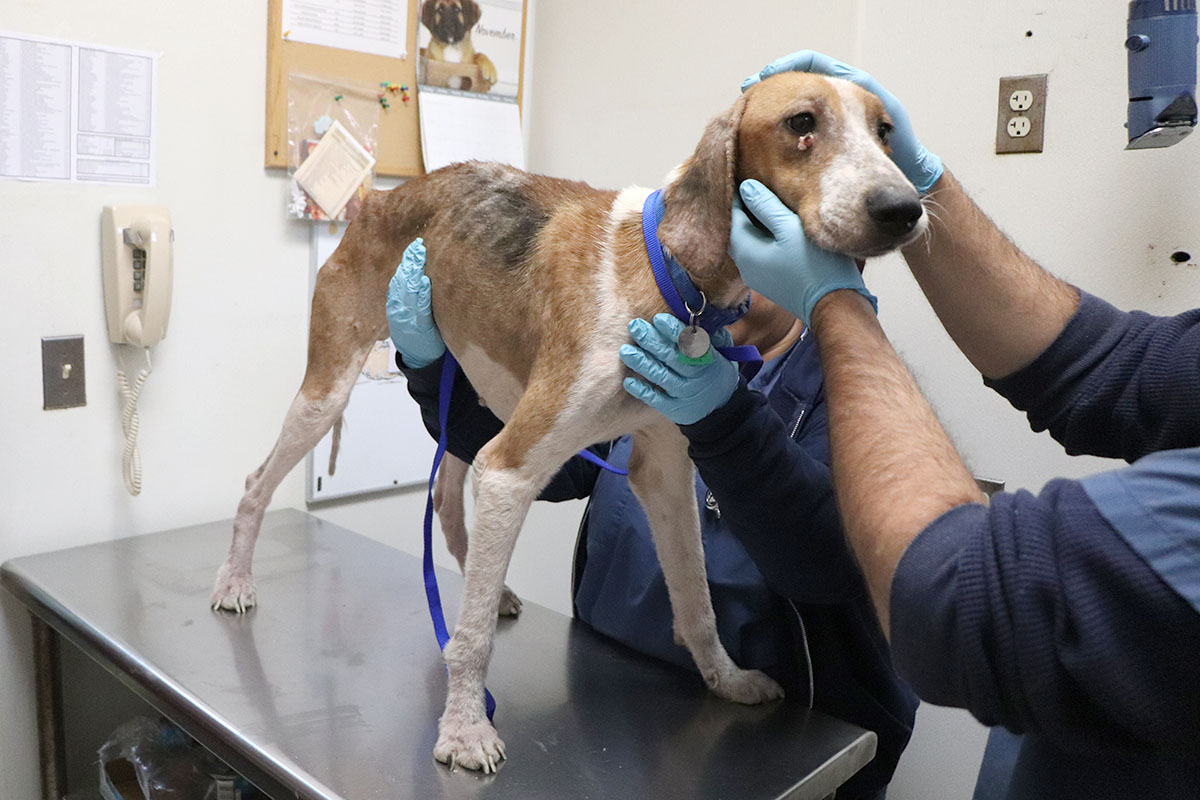 Bucky, a Hound mix, was found as a stray by one of our shelter partners in South Carolina. Knowing he would require more long-term care, they reached out to our Rescue Team for help. A plan went into action to bring this sweet boy back to our Pet Health Centers in Port Washington, NY, where our dedicated staff would be able to provide the specialized care Bucky desperately needed.
As Dr. Gerard Laheney, Senior Veterinarian at Animal League America, begins his examination, he can tell that Bucky has a severe parasite infestation that has caused hair loss and a painful skin infection, possibly mange or scabies. To ease his pain and discomfort, Bucky would be started immediately on antibiotics and a series of special baths. Even with this intensive treatment, it's likely Bucky's fur won't come back fully for 3 – 4 months. These types of infestations are often seen in stray and neglected dogs. Without proper nutrition their immune systems can become weakened.
In addition, there are random growths on Bucky's body, most notably under his eye and under the flap of one ear. Dr. Laheney believes that they could be from a canine virus or they could be skin tumors. These will be further investigated once Bucky is in better physical condition and ready to be neutered. Once under anesthesia, the surgeon can remove the growths to be biopsied.