Help Buddy Heal From Traumatic Injuries
Buddy has been through a lot in his young life, but with your help his life can change for the better. He was surrendered by his family after being hit by a car and is now suffering from multiple traumas. This sweet Pittie mix is hiding the pain with his friendly nature. Poor Buddy is unaware that his injuries could lead to more severe damage, however, with your help, he can be on the road to happier days.
Buddy came to us from Rescue Dog End of Life Sanctuary in Tennessee, where his owners surrendered him after the car accident. Rescue Dog knew he needed help, and that our Pet Health Centers was the best place for him. Will you rush a donation so we can give Buddy the urgent care he needs?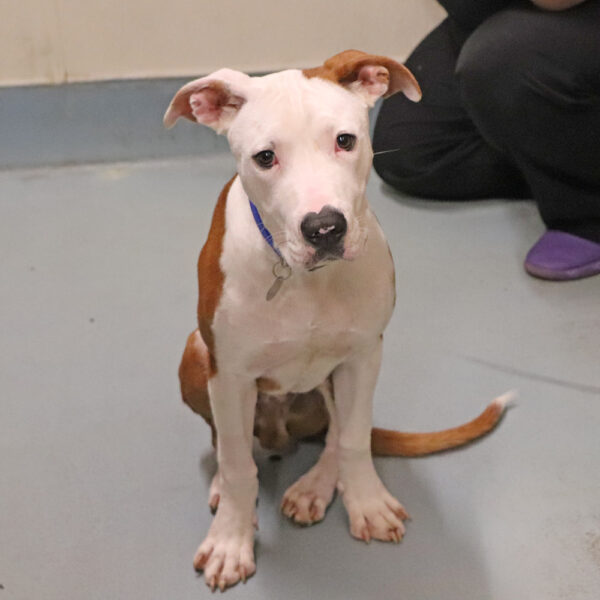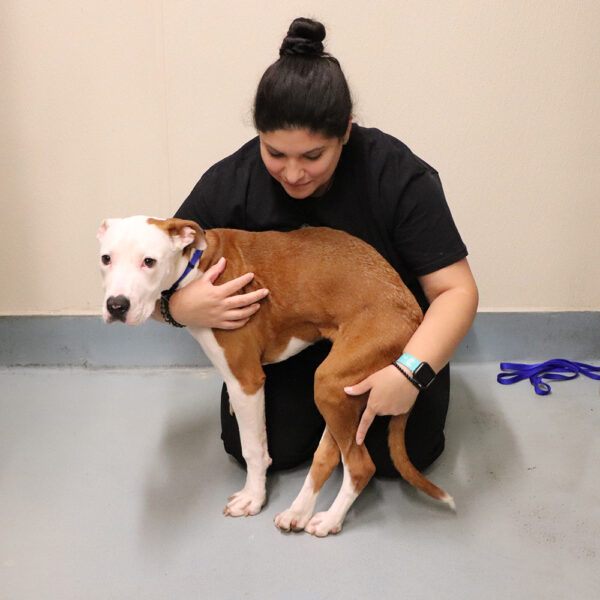 Luckily for Buddy, our own Dr. Marina Tejada was on the rescue transport and was able to get a first look at his injuries. According to her assessment, Buddy sustained serious fractures to both femurs in his hind legs at the hip. He does not seem to be in significant pain as of right now, but he is certainly uncomfortable. However, "long-term rubbing of the femoral bone with the fractured part that is still in the hip will cause significant pain," said Dr. Tejada. With the support from your donation, we can provide Buddy with the comfortable, pain-free life that he deserves.
Buddy will need to undergo surgery as a way to secure relief from the trauma. Dr. Tejada noted that "the purpose of the surgery is to remove that part of the ball and socket joint that is sticking into the hip, so that we don't have bone on bone contact. And then eventually the muscles of the hip and the leg will strengthen up and create an artificial joint, so he'll be able to walk around pain free."
After his surgery, Buddy will spend some time in a foster home while undergoing physical therapy and rehabilitation to gain strength back. Once Buddy has made significant healing strides, he'll be ready to find his forever home. But first he needs your support to ensure a happier and healthier life.