Since our inception in 1944, countless resilient animals have come through the doors of North Shore Animal League America in search of a happy, healthy life. Recently, we met Delilah, a 9-year-old Boxer/Lab mix rescued from Puerto Rico just weeks after Hurricane Maria tore through the island. This senior not only survived the storm, proving she too was resilient, but did so without the ability to see and while nursing a severely fractured hind leg.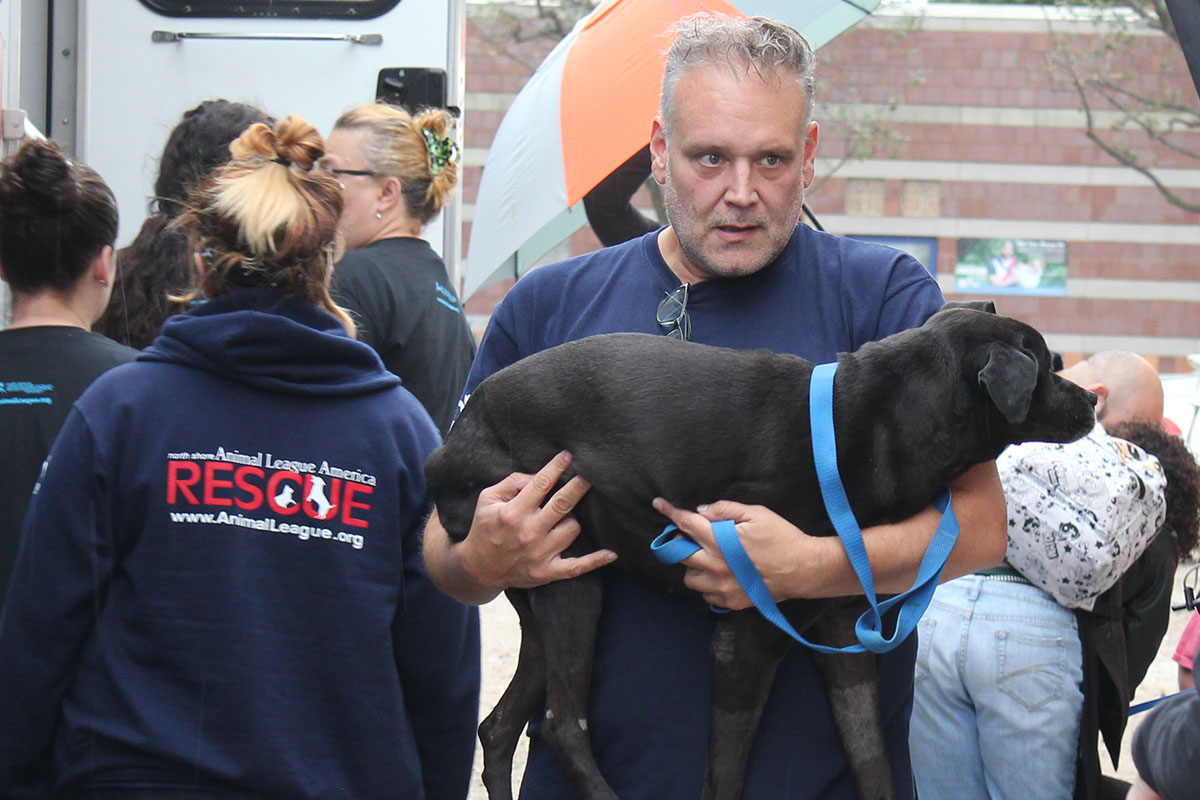 Lying uncomfortably on one of the examination tables inside our Alex Lewyt Veterinary Medical Center, there was no question Delilah was in the right place. Suffering from a painful injury and a host of debilitating ailments, this sweet senior was examined by Animal League America Senior Vice President & Chief of Veterinary Staff, Dr. Mark Verdino. He confirmed that Delilah arrived on a rescue transport from Puerto Rico just weeks after undergoing orthopedic surgery to repair a fracture in her right femur as a result of being hit by a car. Not only was this ailing senior left to wait out the storm with a fractured leg, but three weeks post-surgery and approximately two months since sustaining the injury, she's still unable to bear any weight on the leg.
"With this kind of severe injury to the femur, or the upper leg bone, sometimes there can be nerve damage. At this point we're unsure of how much of her function will come back as she continues to heal. She has a metal rod in her leg and there is a pin poking out under the skin, which is not uncommon, but it can cause discomfort as she tries to walk," Dr. Verdino said. "After our team feels the fracture has healed completely, we will surgically remove the pin and monitor her function at that point. If she has not regained significant function by the time we decide to remove the pin, it becomes a much longer recovery period and will involve physical therapy, aqua therapy, and some other things to rebuild muscle mass and strength in the area."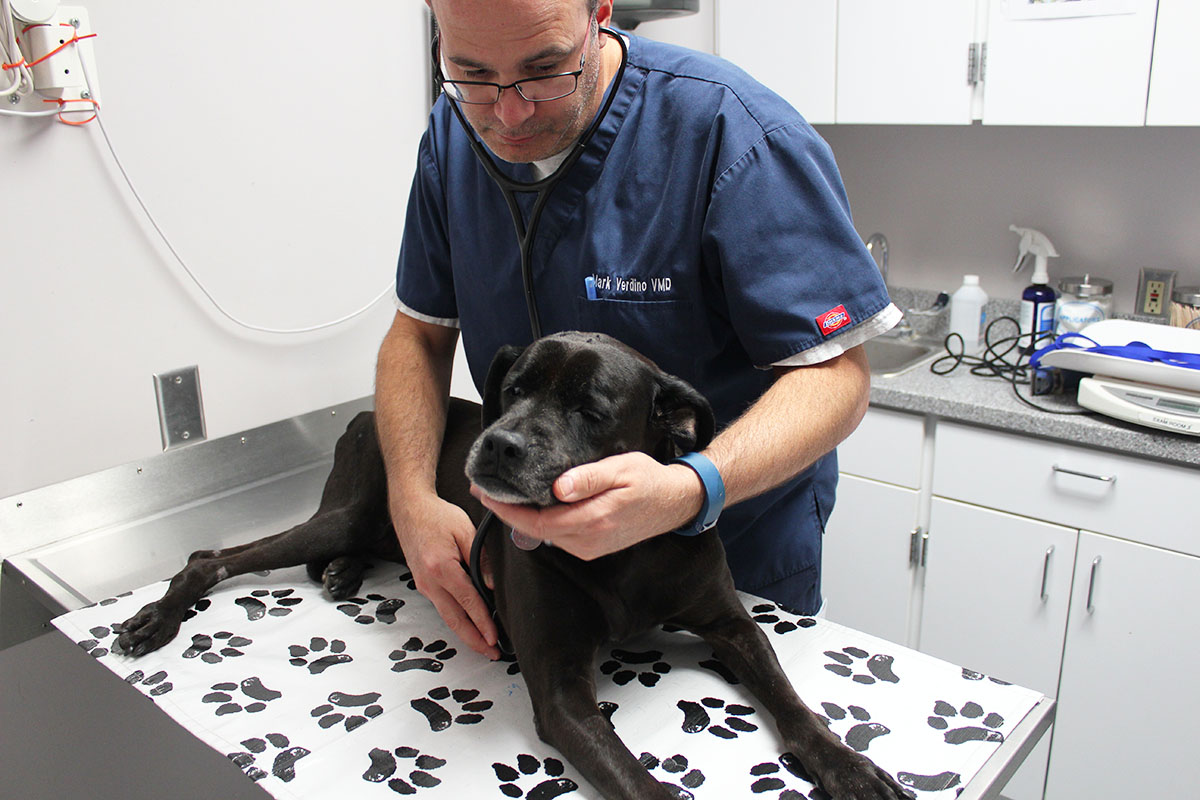 Aside from the leg injury, Delilah has a myriad of other ailments that have made her life a constant uphill struggle – including heartworm disease, corneal dystrophy, a progressive disease which has left her completely blind, and a fractured maxilla, or upper jaw, most likely a result of head trauma. The medical team's biggest surprise came when an X-ray revealed buckshot pellets or BB's embedded in her hind end, further illustrating the extent of how much this resilient senior endured throughout her nine years. Doctor Verdino said regardless of how long it takes, he and his medical team will go above and beyond to ensure Delilah receives everything she needs to heal.
"The echocardiogram by the cardiologist confirmed active heartworm infection, so we started her on a treatment to kill those heartworms. As far as the issues in her mouth, her teeth are now displaced due to the fractured maxilla. She's packing a lot of food and hair between in those spaces and developing a fistula, or a big opening that goes up into the pallet. Eventually, that will need to be surgically repaired, but we are hoping to take care of that and the pin in her leg at the same time," he said. "Unfortunately there's nothing we can do to improve her eyesight, but we are certainly here for her to help her get around while she adjusts to her new surroundings. She's been through so much, but is such a sweet dog. We're going to do everything we can to relieve her of some of these physical burdens."