Help Puppy Mill Survivor Face the Challenges Ahead
Echo arrived at North Shore Animal League America as part of our recent puppy mill rescue. From her outward appearance, we knew she had conditions in need of our intervention. What we didn't know, however, was what Echo carried inside her — this scruffy and endearing Shih Tzu with malformed hind legs is also pregnant.
"Dogs from puppy mills can have a lot of issues and unfortunately Echo is no different," said Dr. Marina Tejada, Animal League America Supervising Veterinarian. "She suffers from bilateral hip dysplasia so severe that neither of her femurs are attached to her hips where they're supposed to be." This deformation has left Echo with an abnormal gait. Dr. Tejada also observed that Echo's right leg is significantly worse than her left, and she uses it only for balance.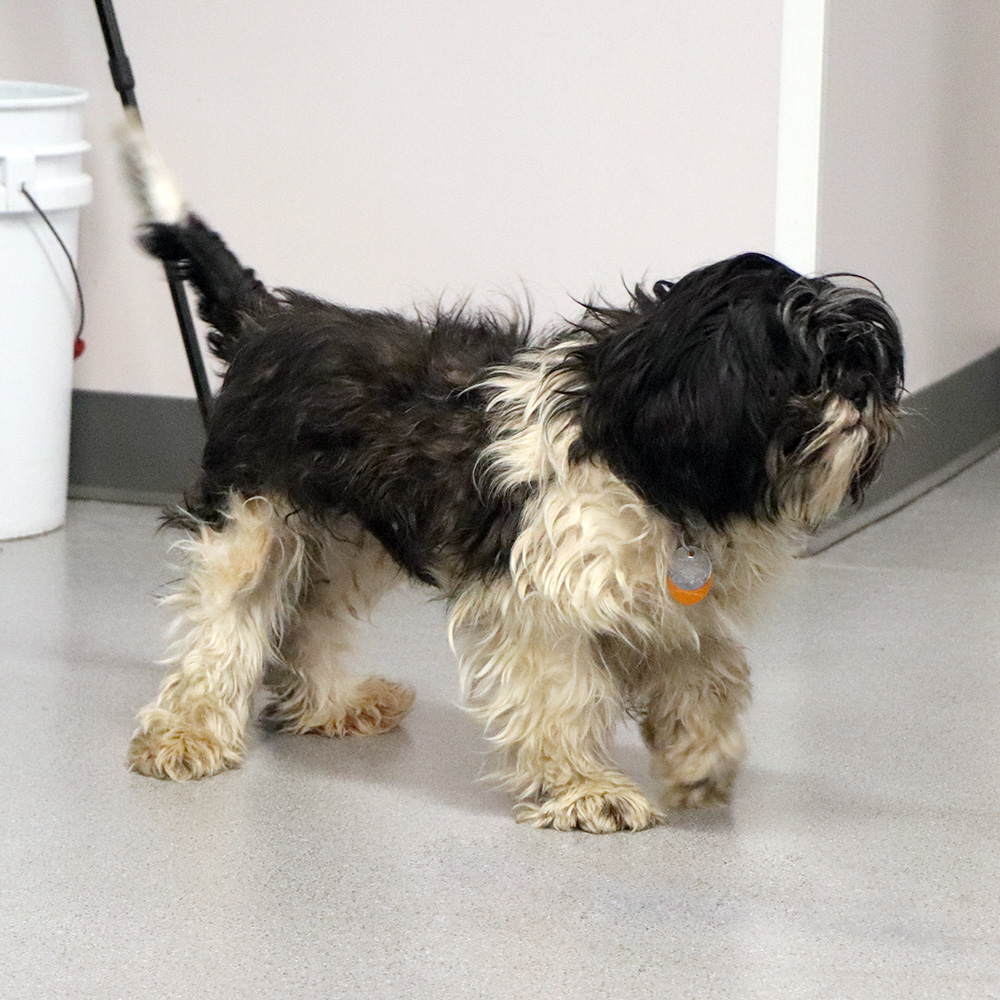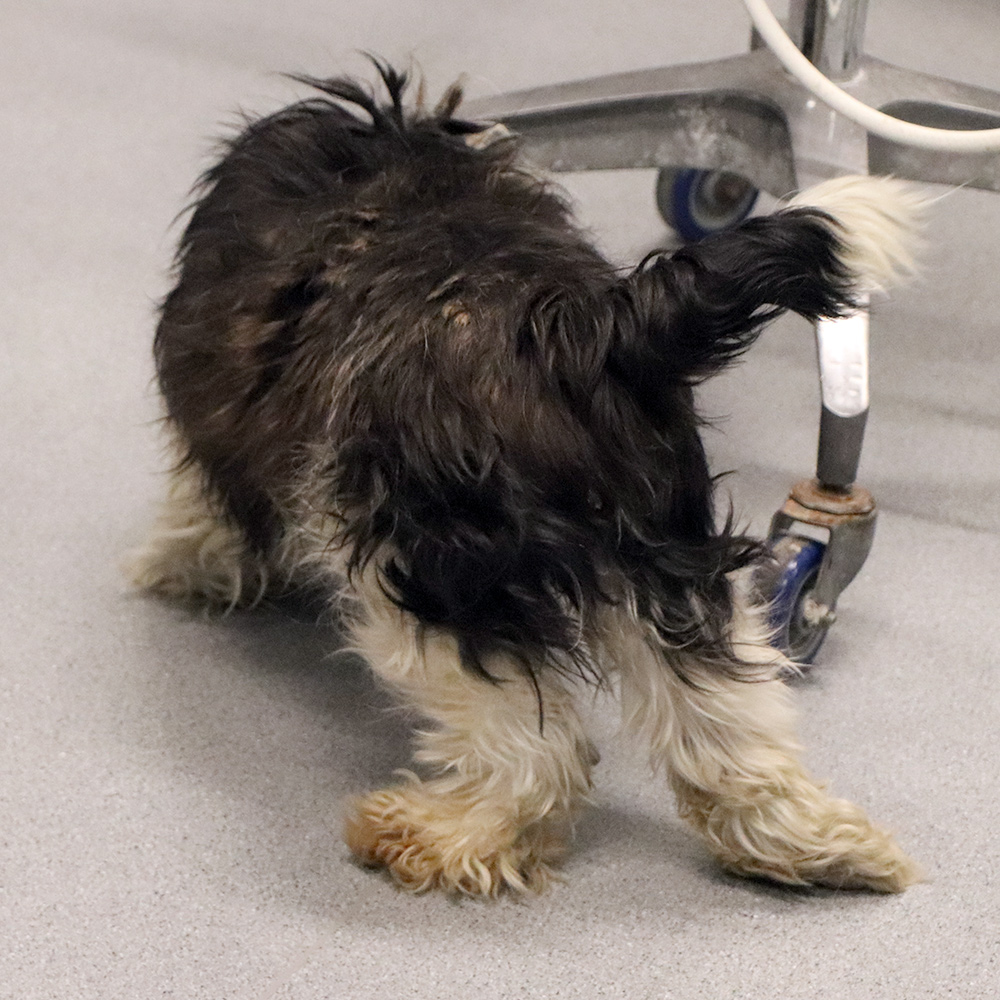 Like most dogs that come from puppy mills, Echo spent most of her time in a cage. Sadly the lack of proper exercise and medical care exacerbated her congenital defect. Chronic disuse caused her right leg to atrophy and the tendon to tighten, limiting the range of motion. It is something that Dr. Tejada noted could be improved with aggressive physical therapy: "The leg does bend ever so slowly with manipulation, which bodes well for Echo in the long term."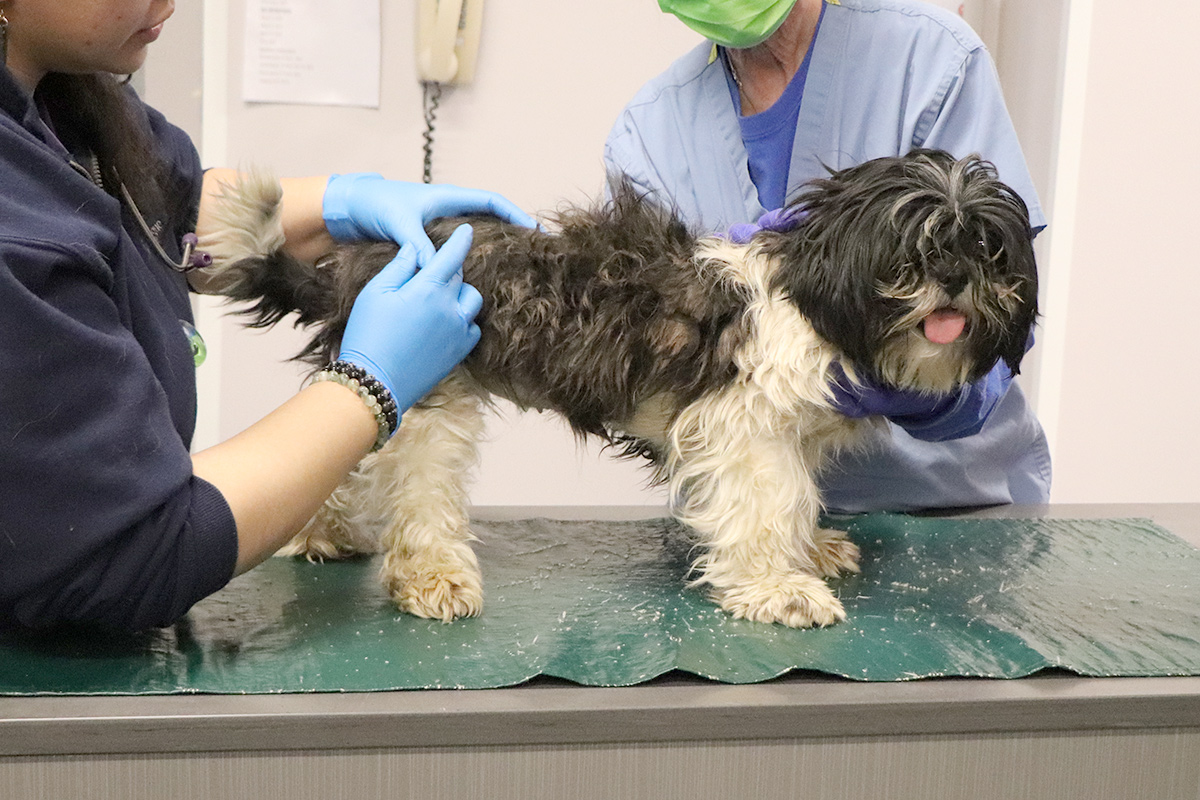 In the short term, we must first help this expectant mom withstand the rigors of pregnancy. Given her current physical condition, Echo may struggle with her mobility as she gains weight. Our priority is to keep her safe and comfortable in our Nursery, where she will have the benefit of our care every step of the way. Due to her hip dysplasia, Echo might require intervention with her delivery, and we will be there. And we will be there to help her heal afterwards.
Echo's optimism and affectionate, happy demeanor is contagious. Her tail never stopped wagging as she did her seal-like walk around the hallways of our Pet Health Centers. There are many challenges ahead for Echo, but with our expertise and your support, she will prevail.