Help Hickory in His Fight for Breath
Tiny Hickory's fight to survive began with his lifesaving rescue by our North Country Initiative Adirondack Cat Adoption Center in Warren County, NY, where they noticed he wasn't breathing properly. First thought to be suffering from a diaphragmic hernia, Hickory was quickly transported to our AAHA-accredited Pet Health Centers for an evaluation by Chief of Veterinary Staff, Dr. Mark Verdino.
Further examinations and x-rays revealed five-month-old Hickory was born with a deformity called pectus excavatum. Left untreated, the condition can be fatal. Dr. Verdino explained, "Where Hickory's sternum comes down, it sinks into a deep hole. His chest plate is actually displacing the heart and decreasing his lung volume." Addressing this issue requires a sternum realignment technique involving the placement of large sutures around the sternum, which are attached to an external splint. It is a multi-step process.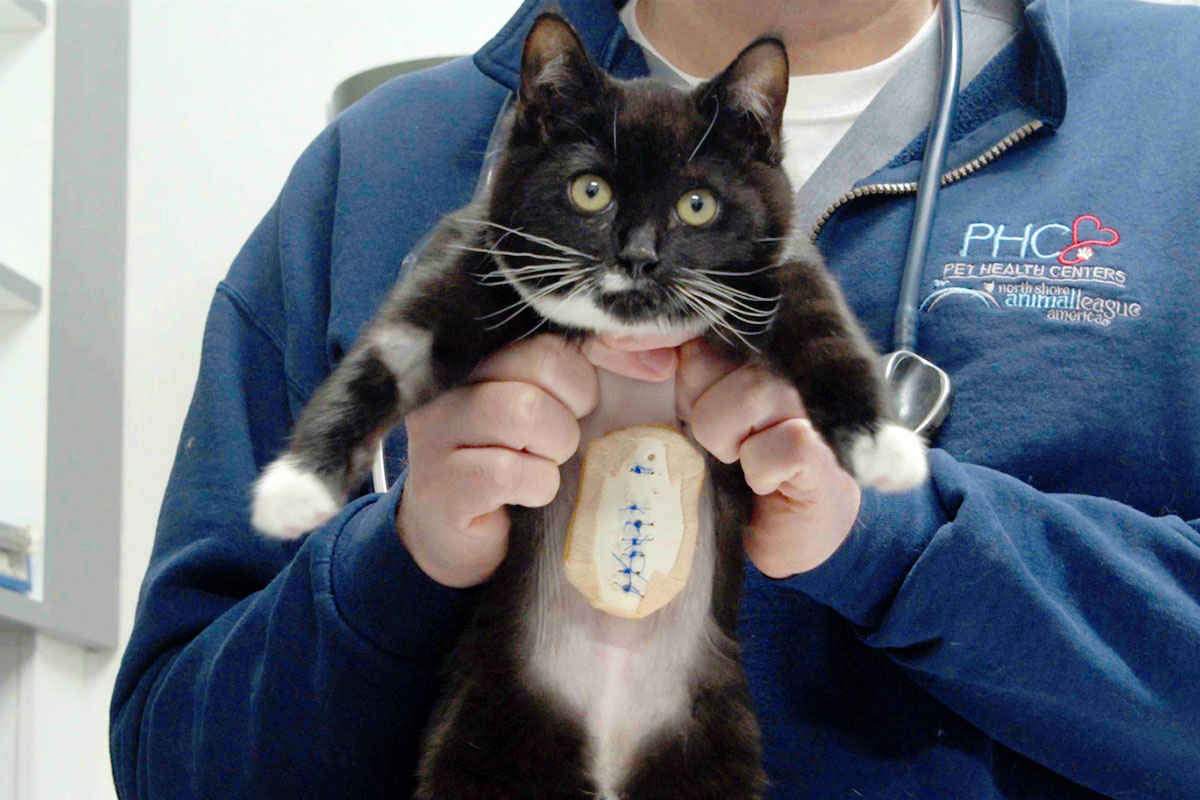 Time is of the essence for Hickory's condition; it is better to try and repair the deformity while young bones are still pliable. Hickory was sent for a consult at the Animal Medical Center of New York City. Once the diagnosis was confirmed, Hickory underwent surgery to correct the deformity. We are thrilled to report that Hickory has come through the first stage of his procedure well. However, as he continues down his road to recovery, Hickory will need lots of follow-up care and repeat x-rays to make sure that his sternum is healing appropriately as his body grows.
We are doing all we can for Hickory so he will not only have room to breathe, but also have a future fit for the incredible, resilient cat he is. But we can't do it alone. Your donation today to our Help Me Heal Program will help provide the lifesaving care Hickory needs to be the happy, healthy companion animal he was always meant to be.