Will You Help Ila See the World Anew?
A cat's eyes are magic. They express moods from playfulness to anger to contentment. And if you've ever gazed into a cat's eyes, then you know firsthand their almost hypnotic power to captivate and charm. But when veterinarians looked into the eyes of pretty little Ila, a sweet Tabby from Upstate New York, what they discovered was a painful birth defect that needed sophisticated medical attention.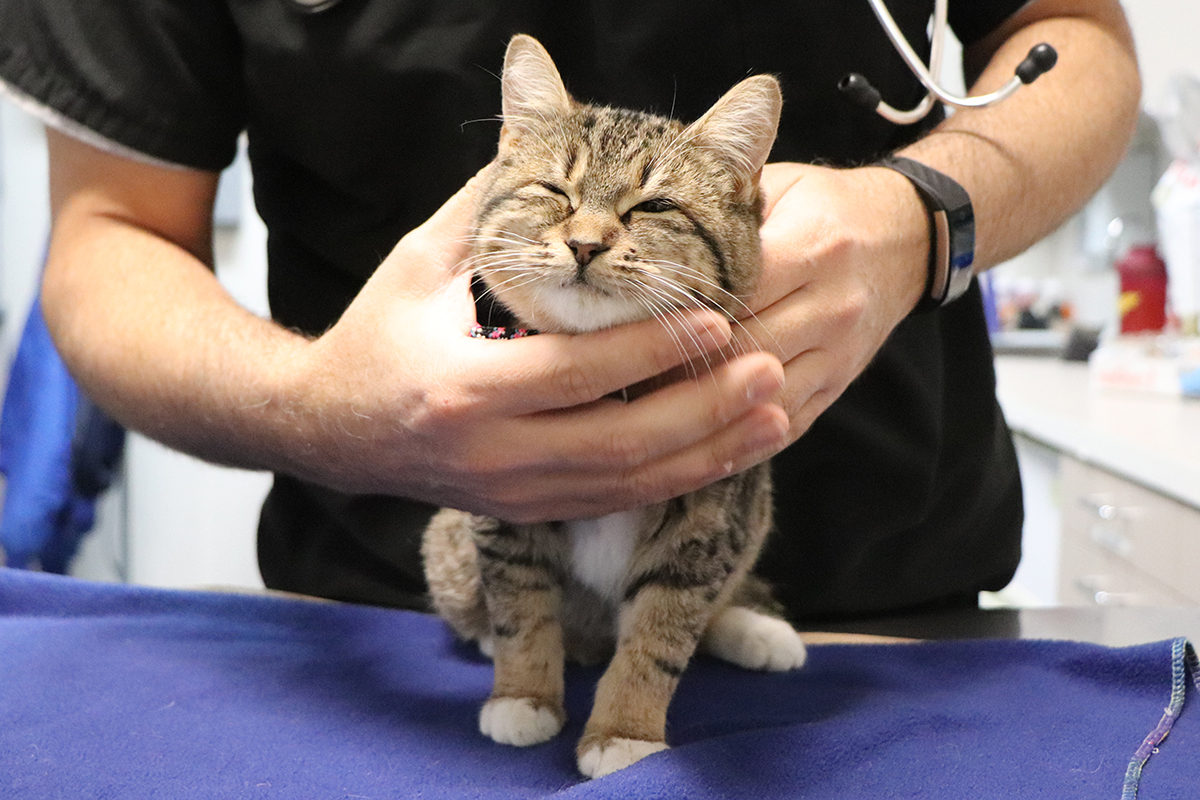 Six-month-old Ila came to us from our Adirondack Region Cat Adoption Center near Lake George. Besides handling rescue and adoption in the area, the Center also manages about 25 feral cat colonies at any given time.
The staff immediately noticed that Ila squinted and seemed to have trouble keeping her right eye open. Then, during her initial medical evaluation, doctors diagnosed a condition called eyelid agenesis and recommended surgery. So Ila traveled to our Pet Health Centers in Port Washington, N.Y., to meet our skilled medical staff and prepare for a complex ophthalmic procedure.
Dr. Mark Verdino, Animal League America's Senior Vice President and Chief of Veterinary Staff, described Ila as a "healthy little girl," except for that one big, painful problem. "Eyelid agenesis is a congenital defect of the eyelids," he said. "It means that the upper eyelids did not completely form. She's actually affected in both eyes, but the right eye is more significantly affected."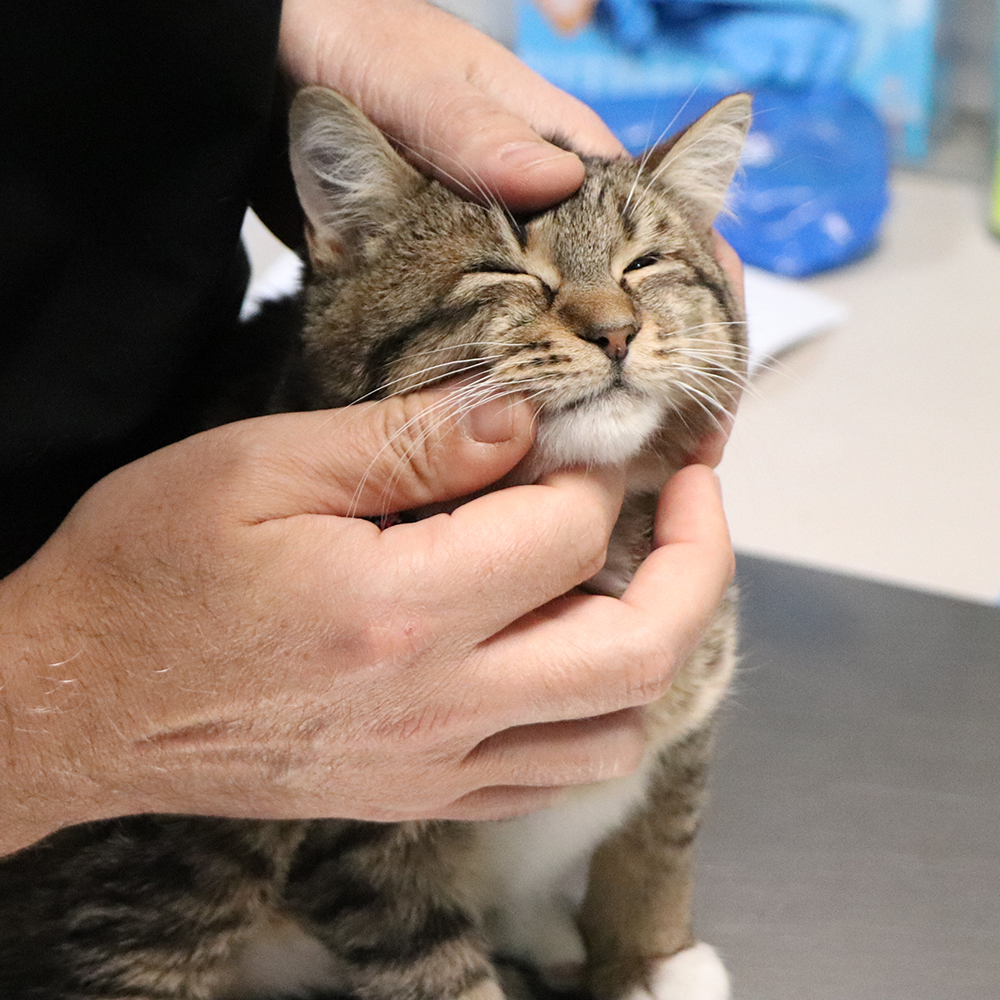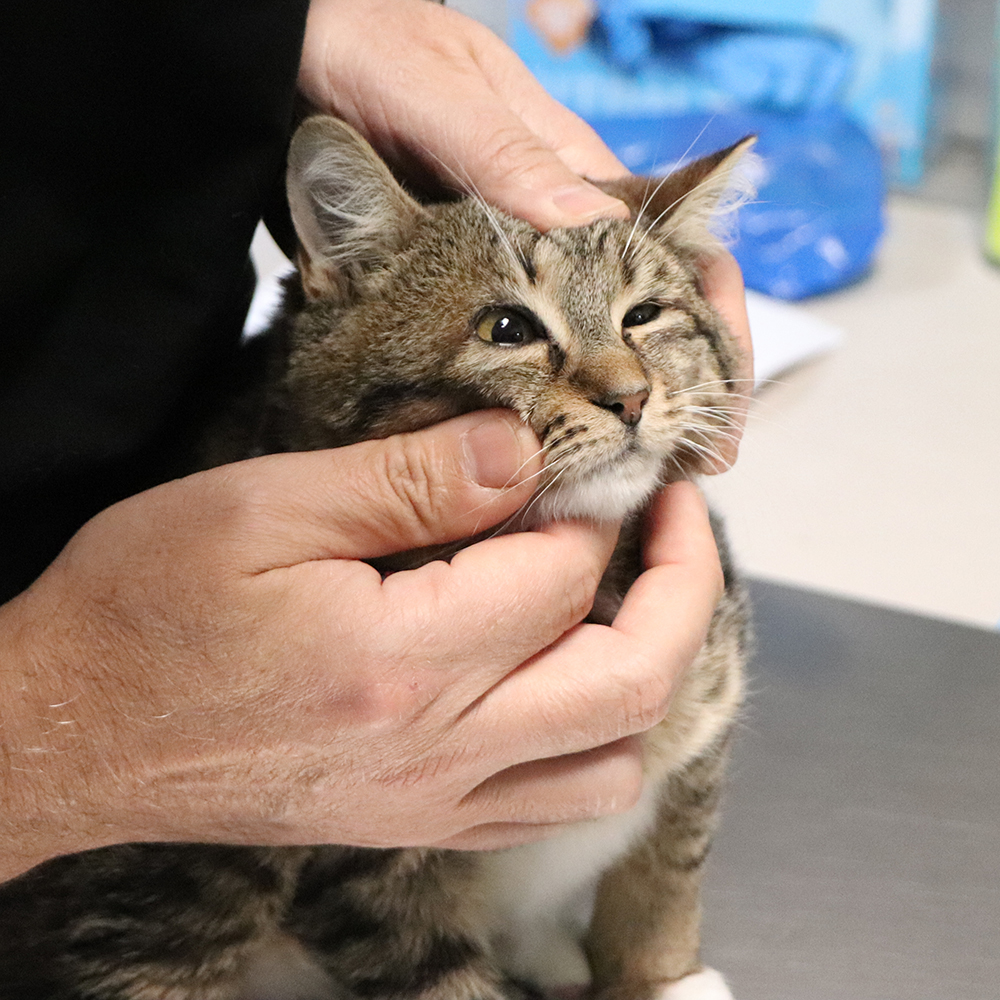 Because Ila has no eyelid, the hair around her right eye is making contact with the cornea, causing irritation and pain. Over time, if left untreated, this irritation can lead to corneal ulceration, scarring, and even blindness. The surgery itself is intricate. Dr. Verdino explained that he'll use the corner of Ila's lip to construct a new eyelid. It's called "lip commissure to eyelid transposition surgery," and has an encouraging success rate.
"The reason we use the lip," he said, "is because it's a mucous membrane, just like the eyelid. Which means we can preserve that mucous membrane making contact with the cornea and keep hair away from the cornea. She should do well, and it's likely she'll even have a natural blink reflex." Ila will also be spayed during her surgery.