Saved from the Streets Before Starving to Death
Joey, a young Labrador Retriever/Beagle mix, was found alone and in pain on the streets of Tennessee. Weak and severely malnourished, he was struggling to just stay alive.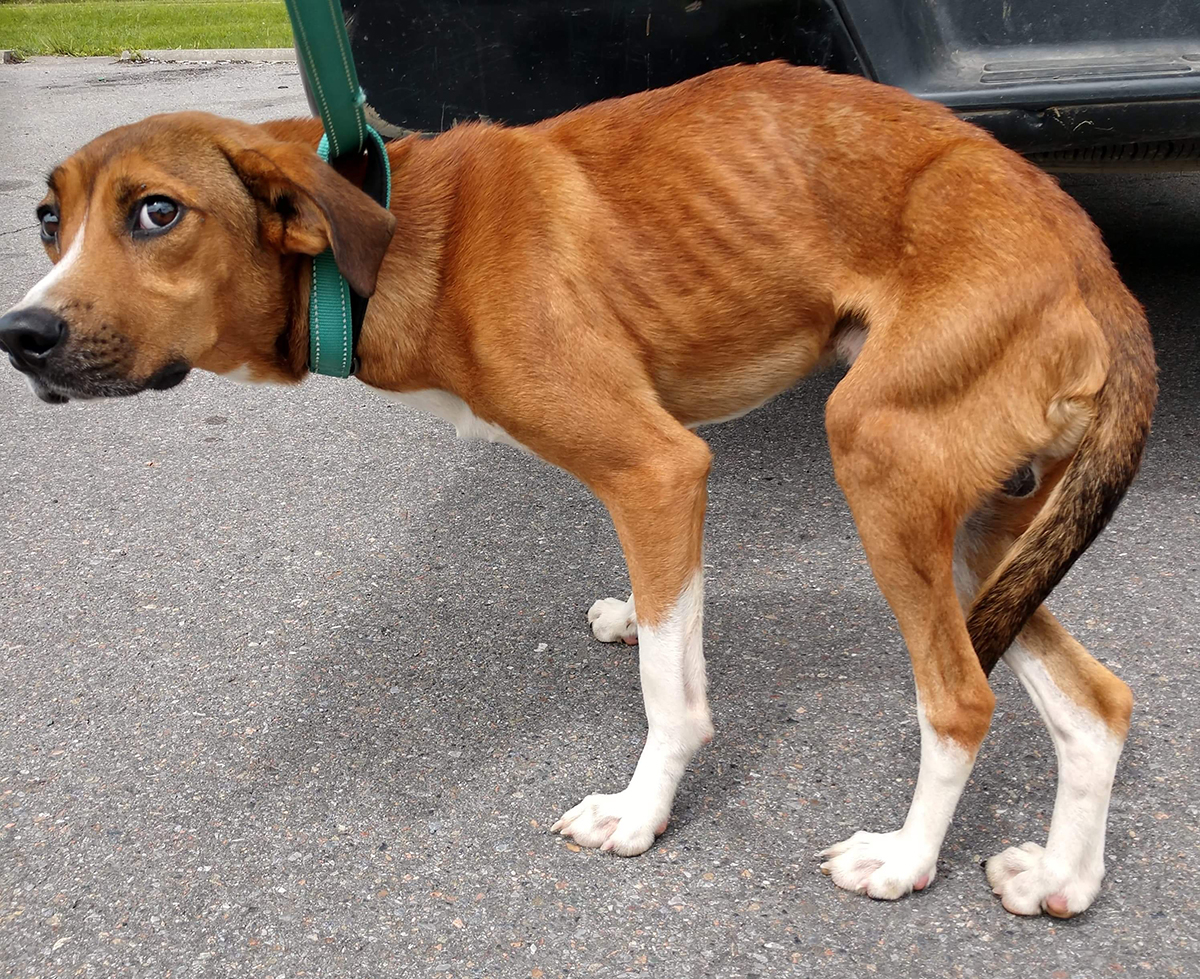 Luckily, a Good Samaritan took Joey in and contacted Rescue Dog, North Shore Animal League America's partner shelter, who immediately picked him up, and reached out to our Rescue Team for help. Due to issues with weather and the current pandemic, Joey remained at Rescue Dog as they worked to address his low weight.
When he finally arrived at our Port Washington, NY campus, it was obvious to the veterinary team that Joey had been starving. On arrival, he was still underweight, but you could tell he put on a bit of weight since he was first found. "When animals are very thin like Joey is, we want them to put weight on very slowly. The natural inclination is that you want to give them all the food they've been deprived of," said Dr. Marina Tejada, Supervising Veterinarian at Animal League America's Pet Health Center. "Unfortunately, when a body's been in starvation mode for so long, it can get used to that and there can be a lot of electrolyte imbalances."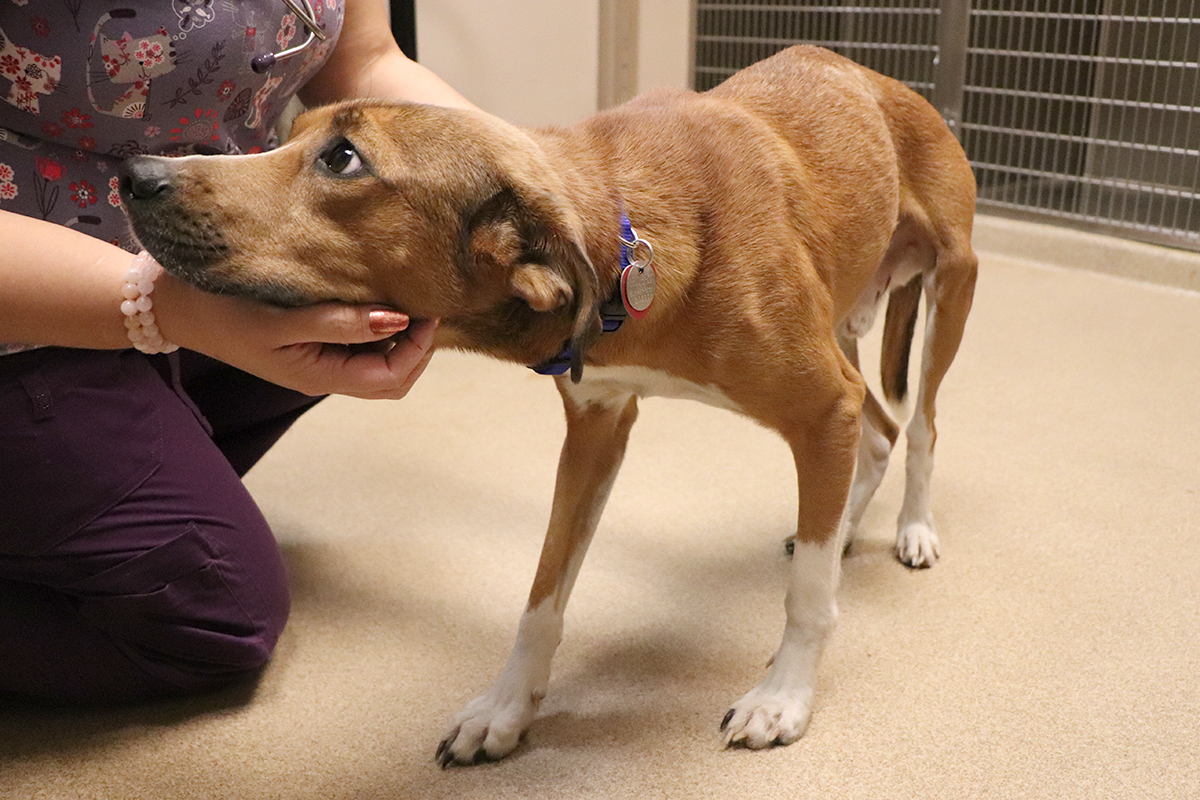 She further explained how the recovery from starvation involves feeding small amounts of food multiple times a day and this allows the electrolytes to even out in a slow progression. Joey still needs to put on more weight to be healthy again.
When Rescue Dog's staff in Tennessee noticed that Joey had an abnormal walk, they had x-rays done on his back left leg. They showed that there was a fracture of his femur right at the very top of the femoral head. "The hip normally acts as a ball-and-socket type of joint. The femoral head usually fits nicely into the joint, but because of the fracture, it's not really attached in the appropriate fashion," stated Dr. Tejada. "He will need a femoral head ostectomy (FHO) to remove the part of the bone that's fractured. What ends up happening is that the muscle will grow over time and it causes some scarring and that almost forms an artificial hip joint." Joey is able to put some weight on the leg now and use it, but it could become problematic. The goal now is to get the FHO procedure done in the next few days in the hopes of eliminating any long-term chronic issues like arthritic changes.