Help Young Feline to Heal from Tragic Fall
When Kali survived a terrible fall from a sixth floor window in Brooklyn, she defied the odds and definitely used one of her nine lives. However, she was in dire need of special medical help right away when she arrived at the Animal Care Centers. They reached out to North Shore Animal League America immediately. If Kali was to make a recovery, she needed surgery within 48 hours!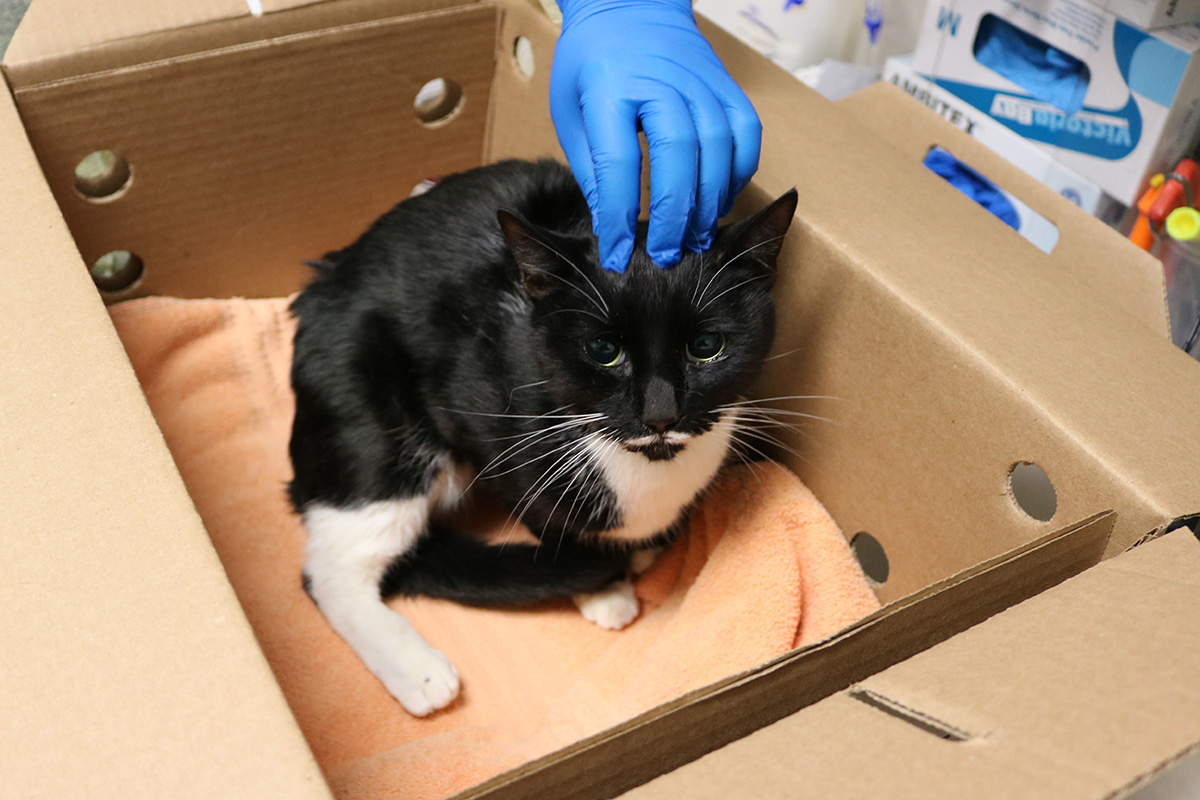 Once Kali was stable, our Rescue Team sped out to Brooklyn to pick her up and she was on our Port Washington, NY campus within a few hours. The veterinarians in our Pet Health Centers examined Kali again and conferred about her condition.
When cats like Kali fall out of windows, veterinarians use the term "high rise syndrome" and they look for injuries like shattered jaws, punctured lungs, and broken pelvises and limbs. The doctors checked Kali out thoroughly and looked at the x-rays showing a fractured right hind femur (thigh bone) and fractures of the long bones in her right hind foot — these connect the toes to the bones of the ankle. Kali was made comfortable and surgery was scheduled for the next morning.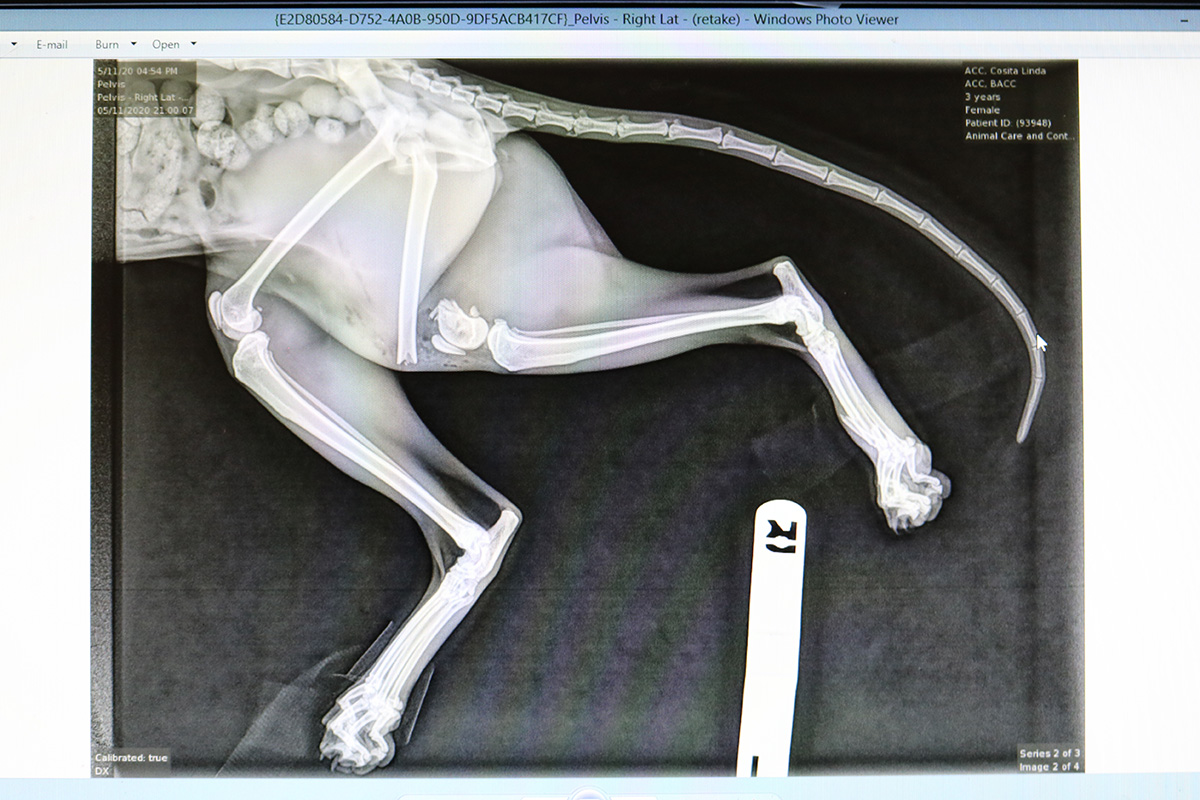 "Surgery was performed on Kali and the paw fractures were fixed with no problem. Her right femur fracture was worse than it appeared on the x-rays," said Dr. Mark Verdino, Senior Vice President and Chief of Veterinary Staff at our Pet Health Centers. "The lower part of the bone was split down the middle. That needed to be put together with a screw and then fixed to the upper part of the bone with pins. We are still hopeful for healing and good function, but only time will tell." It's going to be a long haul for Kali. She'll be monitored during the six to eight weeks it will take for her bones to heal to make sure that they're mending properly.