Help Katara in the Fight of Her Life
Born Christmas night 2020, it was a miracle that tiny Katara survived at all. Her mother, Audrey, had been rescued from an overcrowded municipal shelter and arrived to us in the nick of time.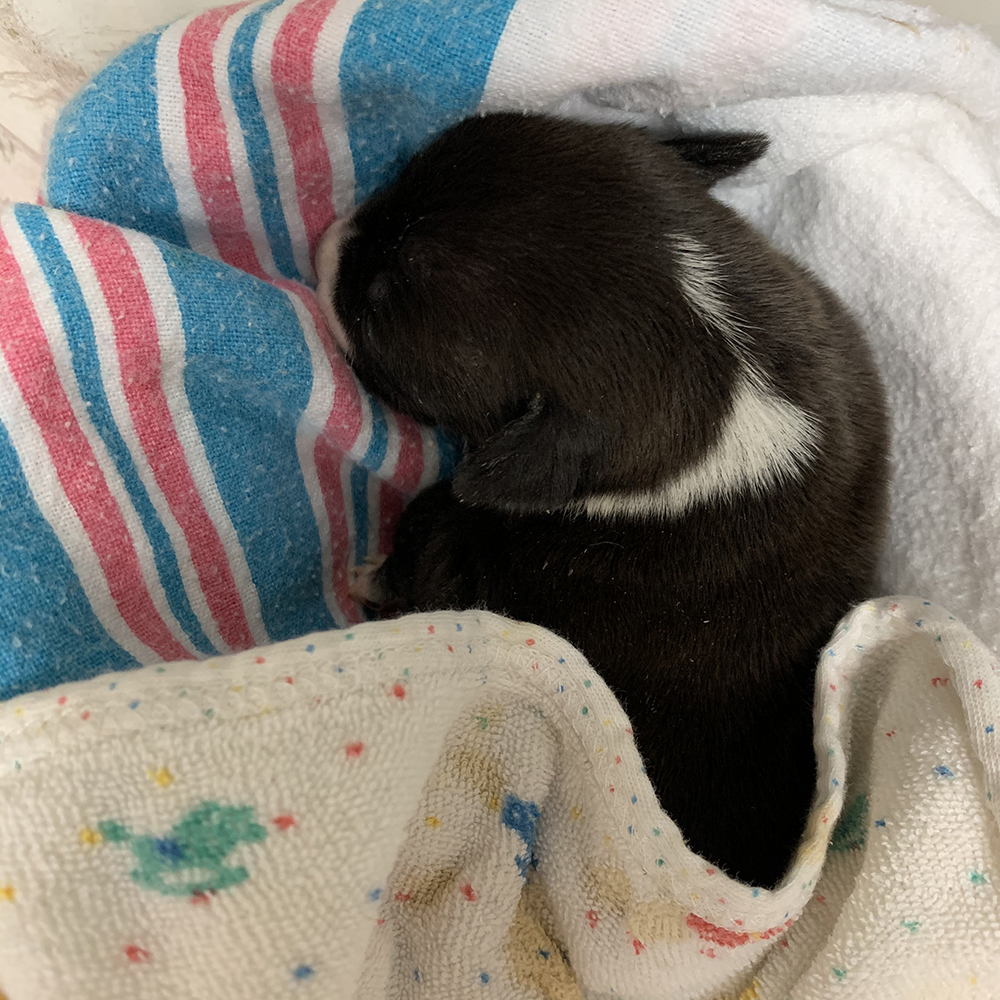 Katara was the smallest in the litter of six puppies, and as her siblings took to nursing from their mom right away, Katara had to be coaxed and prodded to even try. Katara was surely the runt of the litter, and was not gaining weight or showing any progress during her early days. The staff at our Pet Health Centers decided to separate her from the other pups and hand-feed her. While Katara started putting on weight, she didn't seem to be progressing in other areas – such as standing or walking – and seemed lethargic and lame.
Katara was soon diagnosed with an upper respiratory infection and placed in an incubator where she could receive oxygen. This treatment worked well, and Katara began moving around slightly and holding her head up on her own. Our veterinary team was very encouraged by her progress.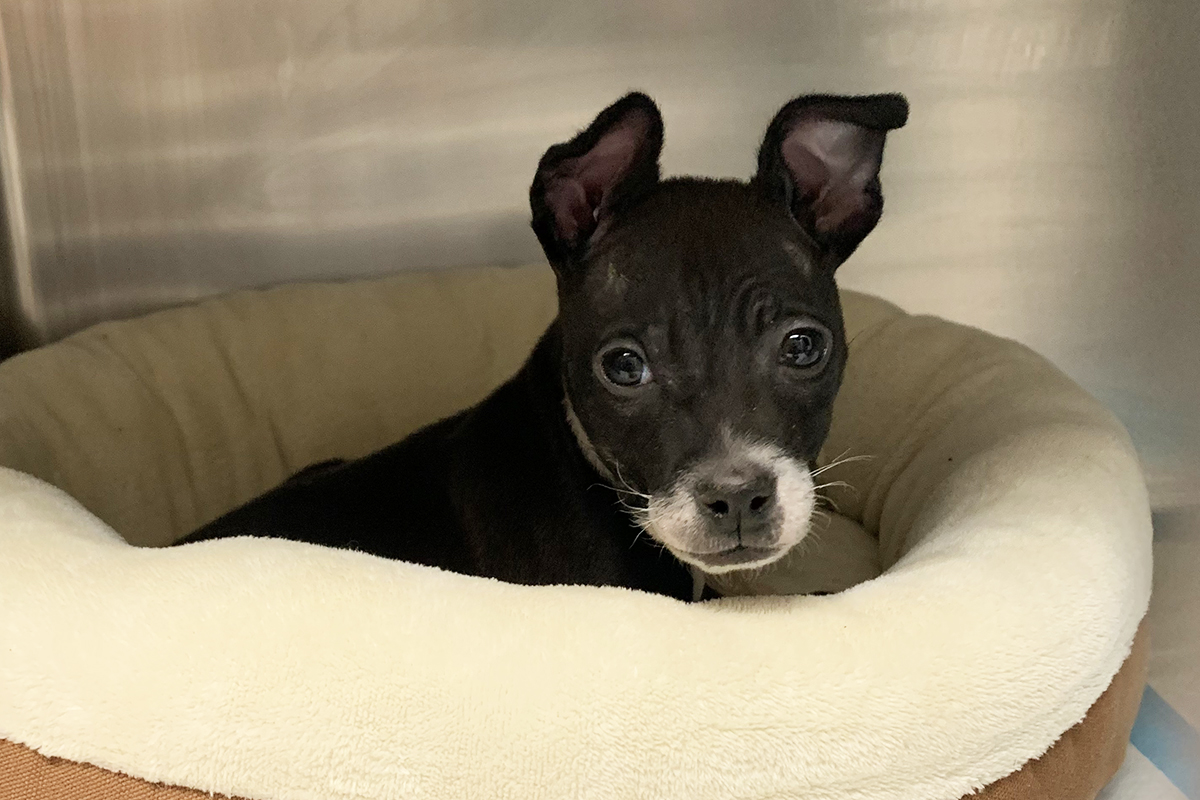 In February, after she was a little over a month old, Katara started having seizures. Blood tests showed elevated white blood cell counts, which indicated a possible infection. She was again placed in the incubator and monitored around the clock. Thankfully, Katara showed signs of improvement and her appetite even increased. Then in early March she was diagnosed with hepatic encephalopathy, a disorder caused by a functional disturbance of her liver, resulting in toxin buildup that caused the seizures. She is suspected of having a liver shunt in which a portion of her blood bypasses the liver and does not get filtered. This is being medically managed under the watchful eye of our dedicated veterinary team.
Additionally, Katara developed carpal (wrist joint) tendon contracture in both front legs. This can occur when the tendons and bones grow at different rates. This condition is not painful, and should correct itself as she continues to grow.