Unlocking the mystery to get Mochaccino back on his feet.
Imagine being unable to walk, and powerless to tell anyone what happened to you. Young Mochaccino is counting on us to figure out how to get him moving again.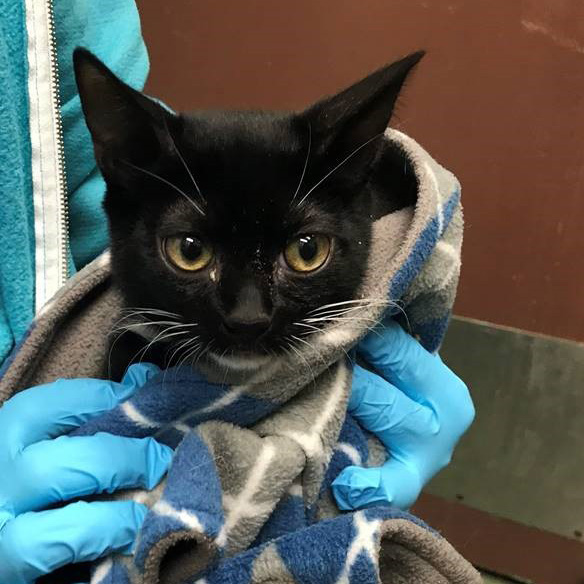 We were first contacted about this five-month-old stray by a shelter partner, Animal Care Center of NYC. When faced with desperate cases they will often reach out to us, as we have the resources and expertise to address cases of this magnitude. Mochaccino needed us to act quickly. His hind legs were paralyzed and he was not eating or drinking at all.
When Dr. Mark Verdino, Senior Vice President and Chief of Veterinary Staff at Animal League America, began his initial examination of Mochaccino, the mystery of this kitten's condition deepened. It was suspected Mochaccino suffered blunt force head trauma, however there were no external marks on him. Mochaccino could not stand, but no fractures were detected. Just a sweet, plaintive face and a tolerant disposition. The good news was that Mochaccino's vitals were stable and he appeared to have sensation in his limbs.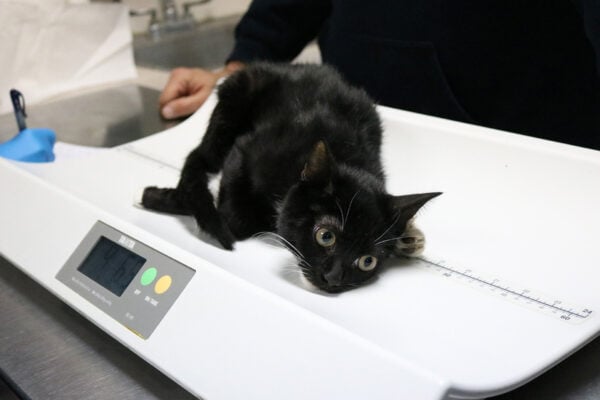 Mochaccino's initial treatment included antibiotics for possible infection and a catheter to combat his severe dehydration. He was also started on a special type of therapy with the Assisi LOOP®, which uses targeted electromagnetic pulses to help reduce any inflammation and stimulate his muscles.
Mochaccino's definitive diagnosis is still unknown. What we do know, however, is that we will use our experience and expertise to bring him to his full potential. Our goal is to see Mochaccino have the life that every kitten deserves, in a loving home with a caring family.