Rescued From The Cold City Streets, Mr. Gray Looks to You For Help
Warning: Some images may be graphic.
Often when you first see a cat you may notice its beautiful markings or brightly colored eyes. When you first see Mr. Gray, you immediately notice his bulging eye and feel appalled and so sad for him. When our Rescue team heard about Mr. Gray, they immediately went into action to help this sweet boy.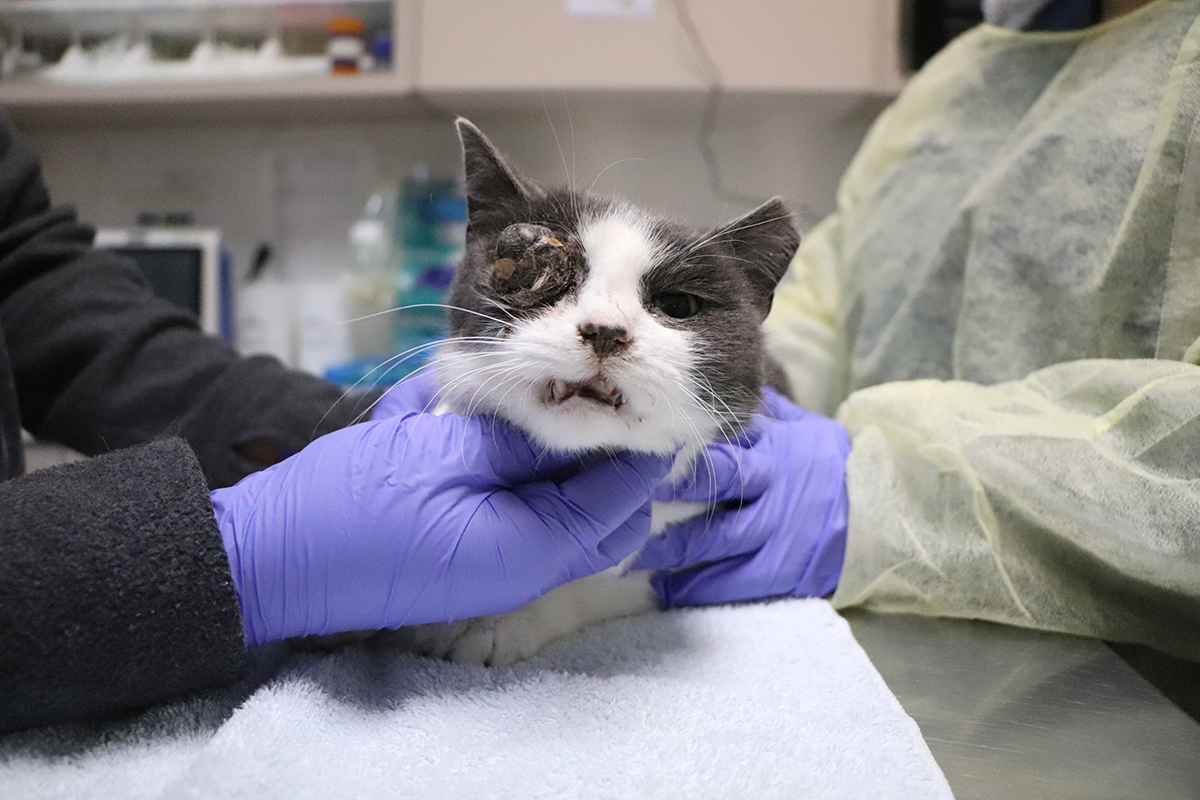 Animal League America received an urgent appeal from Animal Care Centers of Brooklyn (ACC), after Mr. Gray was rescued from the streets. His eyeball was popped forward out of its socket, most likely due to a sudden trauma, and has been like that for a while.  His jaw also was moved out of place and suffered a fracture.  Mr. Gray needed special surgery that the ACC staff knew we could provide at our accredited Pet Health Centers.  We do not turn away suffering animals like Mr. Gray.  We are here to nurture them as part of our no-kill mission—thanks to animal advocates like you.
As soon as he arrived, Mr. Gray was carefully examined by Dr. Marina Tejada, Supervising Veterinarian for Medical Services. "Mr. Gray is a sweet, young cat, who was found as a stray, with obvious trauma to his face.  His eye is beyond surgery and will need to be removed.  His hard palate is intact and his long bones are okay so he is walking fine," she said.  "The surgeon will wire his broken jaw and the wire will remain in place for six to eight weeks to make sure the bone sets properly.  He will also need to put in a feeding tube so we can easily give Mr. Gray the proper nutrition that he needs to heal."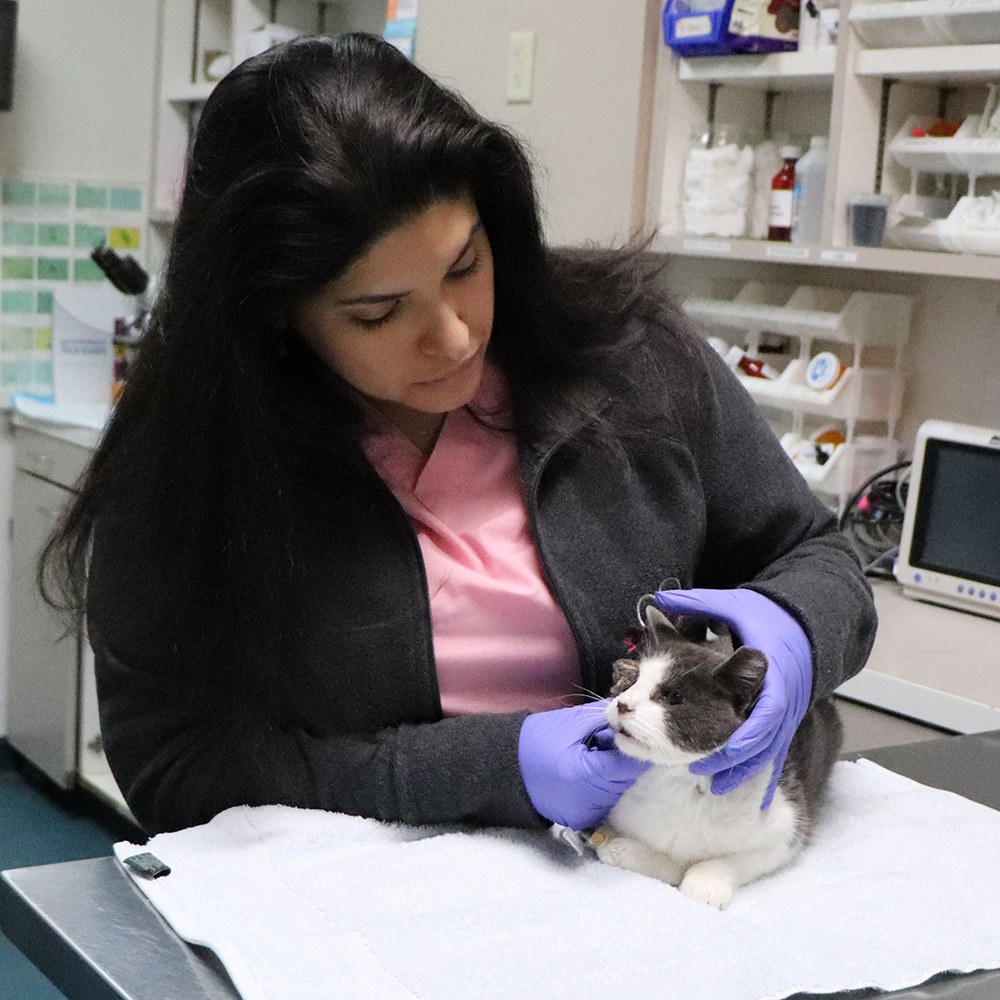 Dr. Tejada believes Mr. Gray suffered a trauma to the entire right side of his head and face.  While it is impossible to know exactly what happened, she doesn't think the injuries were from a fall from a high rise or a hit from a speeding car.  More likely, he was possibly hit by a car at a slower speed or subject to some kind of abuse.
As a member of our Help Me Heal Program, Mr. Gray will receive excellent medical care and the opportunity to recover from his surgeries in the home of one of our compassionate foster families. Without the generous support of our donors, he and other sick and injured animals just like him, wouldn't have the chance to live out their lives with loving adopters who cherish them. Please support this vital program and help give Mr. Gray, and other precious animals, a chance to live a happy, healthy life.