Rescued at the Eleventh Hour
Just by looking at Penny's sweet face, you would have no idea that something was so terribly wrong with this one-year-old Jack Russell terrier mix. She arrived at North Shore Animal League America's Port Washington, N.Y. campus as part of a rescue from the Georgia Coalition. She came to us without a minute to spare—Penny could have collapsed and died just from too much running and exercise.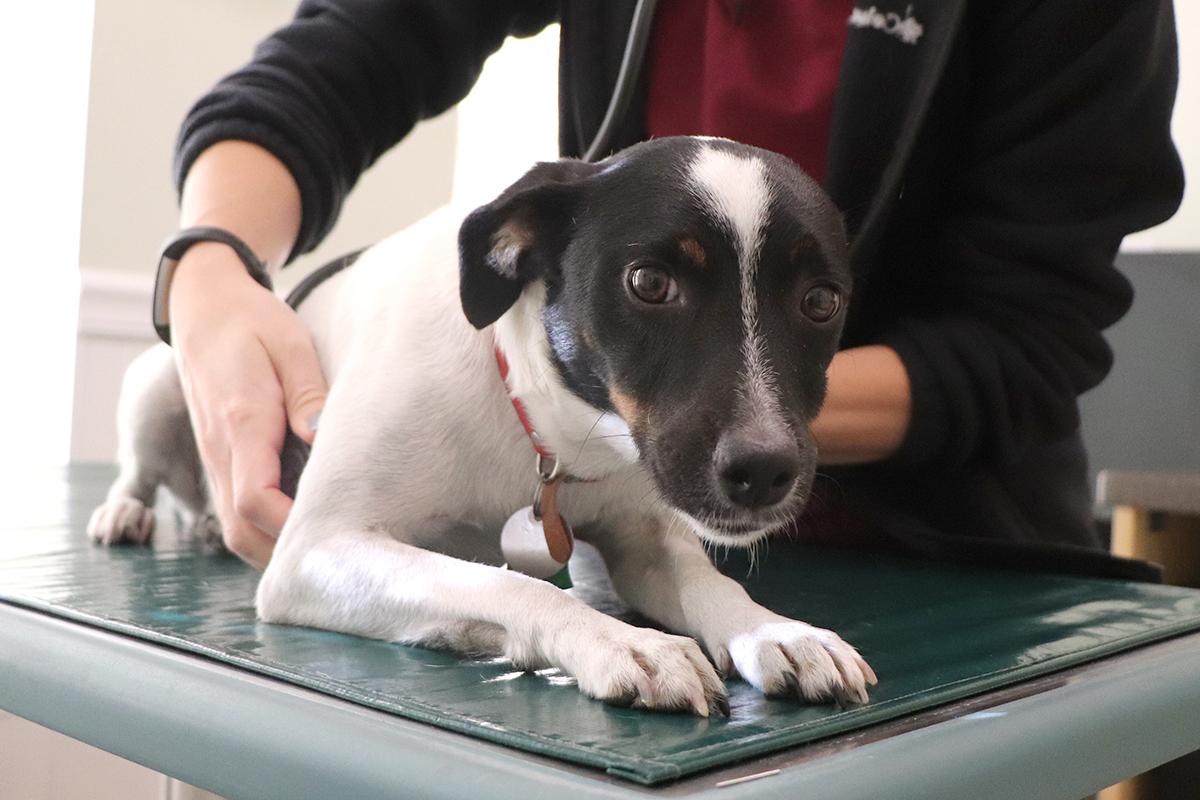 "When Penny got here, we realized she had a very severe heart murmur.  An echocardiogram was done by a cardiologist to assess what the murmur was.  She was diagnosed with pulmonic stenosis and this is life threatening with a poor prognosis if left untreated," said Dr. Kaitlyn Zaino, Staff Veterinarian.  "Basically, there is a very small opening between one of the ventricles of the right heart into the pulmonary artery.  That opening is smaller than it should be, which is causing the murmur."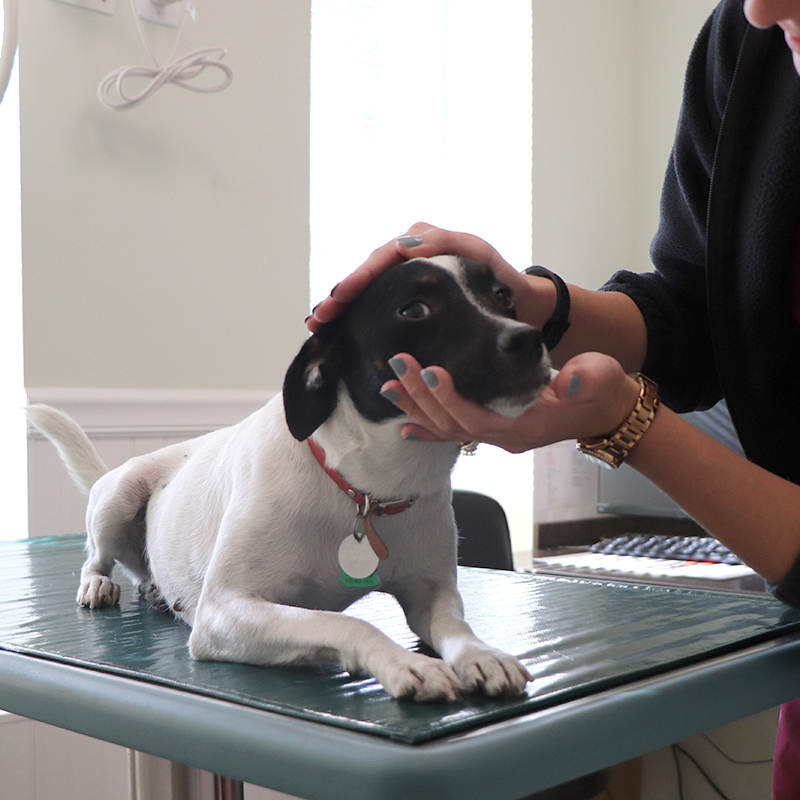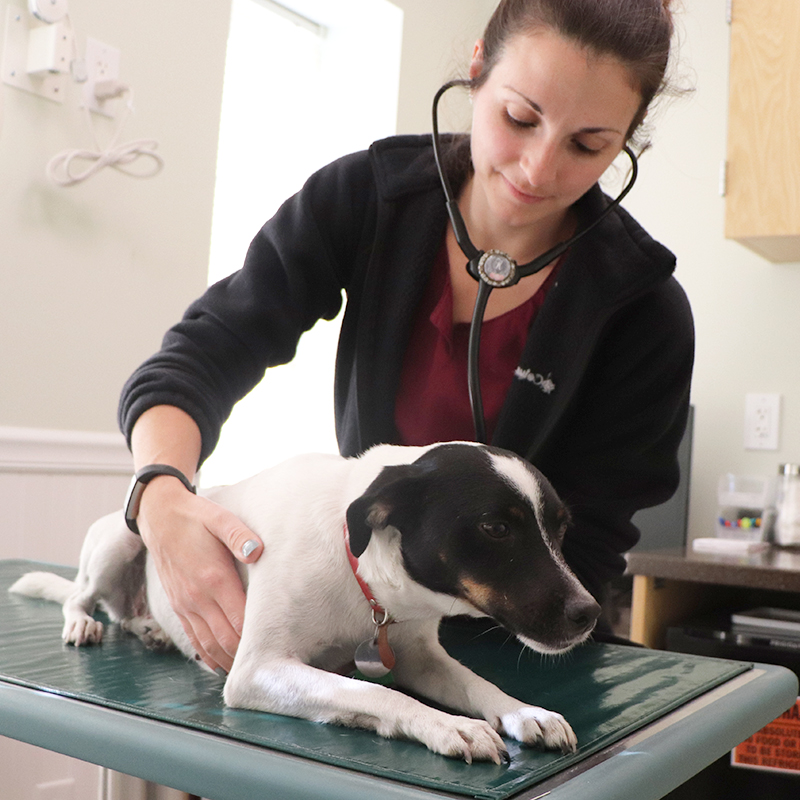 Pulmonic stenosis is a hereditary condition that can cause a dog to collapse, have arrhythmias, and even heart failure. Penny is going to need a surgical procedure called a balloon valvuloplasty that is performed by a cardiologist. During the surgery, the veterinarian passes a special catheter through the hole with a balloon that when inflated, widens the opening so blood can flow normally.
Our surgical team contacted a cardiologist immediately and the balloon valvuloplasty that Penny so desperately needs to survive has been scheduled. "In the meantime, Penny cannot run in the dog park and she will be restricted to short, leash walks only as she could get sudden heart failure," said Dr. Zaino. "After this surgery, Penny will have a much better life and get a new home."
Penny's life has barely just begun. The dedicated team inside our Pet Health Centers will do everything it takes to provide her with the chance to live a quality life. But we can't do it alone.  Your donation today to our Help Me Heal Program will help Penny, and other animals in need of urgent medical attention, get the lifesaving care she needs and compassion she deserves.
Will you help us give Penny her life back and let her know what it's like to be a beloved pet??