Tiny Poodle Faces Uphill Battle to Recover
Original story posted  April 3, 2019.
Getting hit by a car can be a tragic event for anyone. For an eight-pound Poodle, it was the start of an uphill battle that no one could have imagined.
Our Rescue Team first learned about Prince when Animal Care Centers of Brooklyn reached out to us for help. Prince had suffered multiple injuries including several fractures to his pelvis, a badly broken hind leg, and lots of bruising and swelling. This sweet dog had no time to lose and was immediately brought to our Pet Health Centers.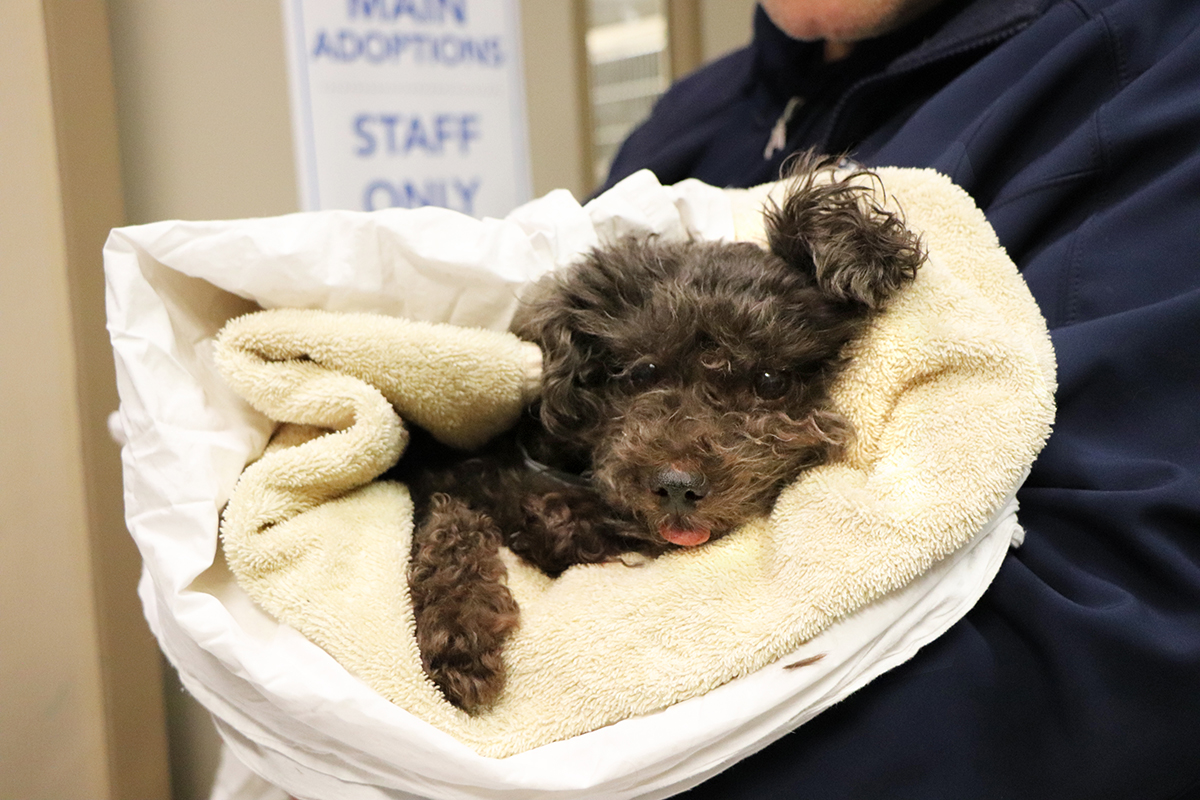 After a thorough examination Prince showed no withdrawal response when they tested the left hind limb. This could either be due to the pain caused by the pelvic fractures, or more serious neurological damage that could leave him paralyzed. Given the bruising and swelling it was still too soon to tell, and the clock was ticking.
The first step in Prince's journey would be to address his broken leg. He was rushed into emergency surgery and a rod was placed to repair the fracture of his left hind limb. Following surgery, the staff monitored him closely for any improvement in his condition that would determine the next course of action.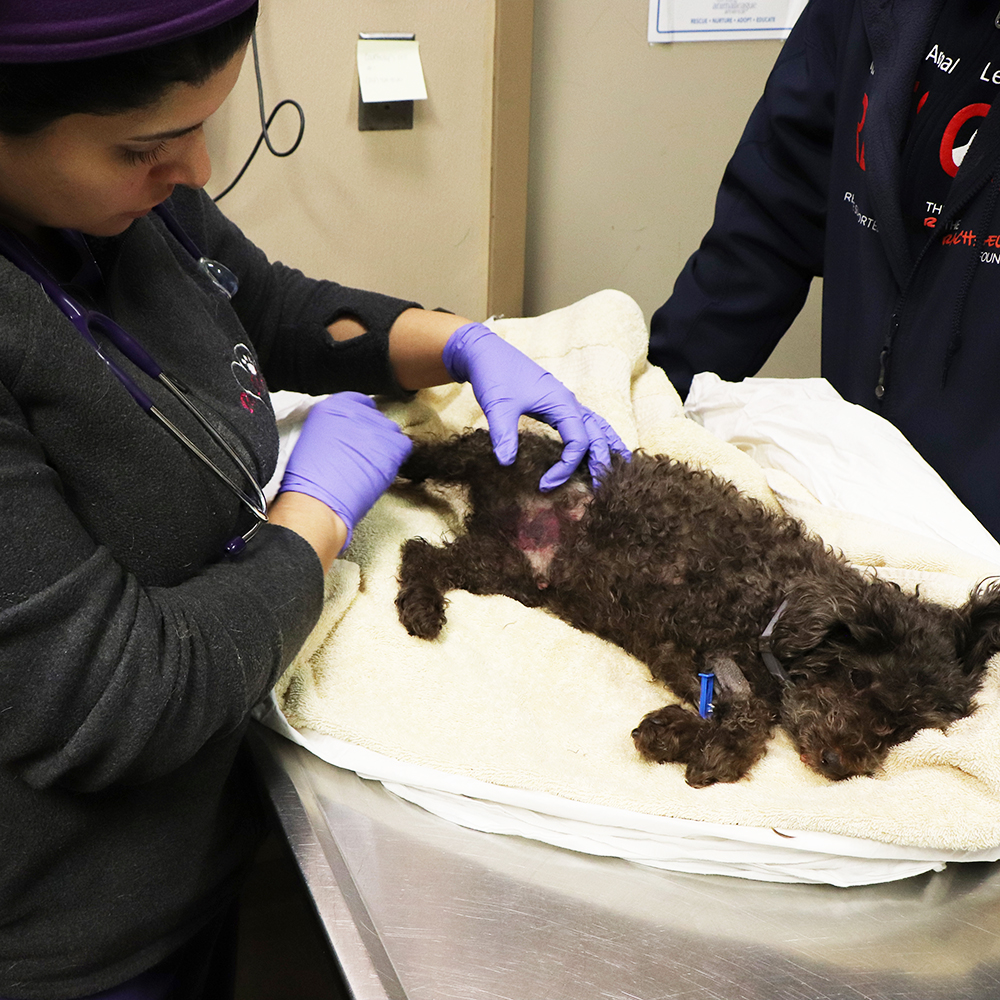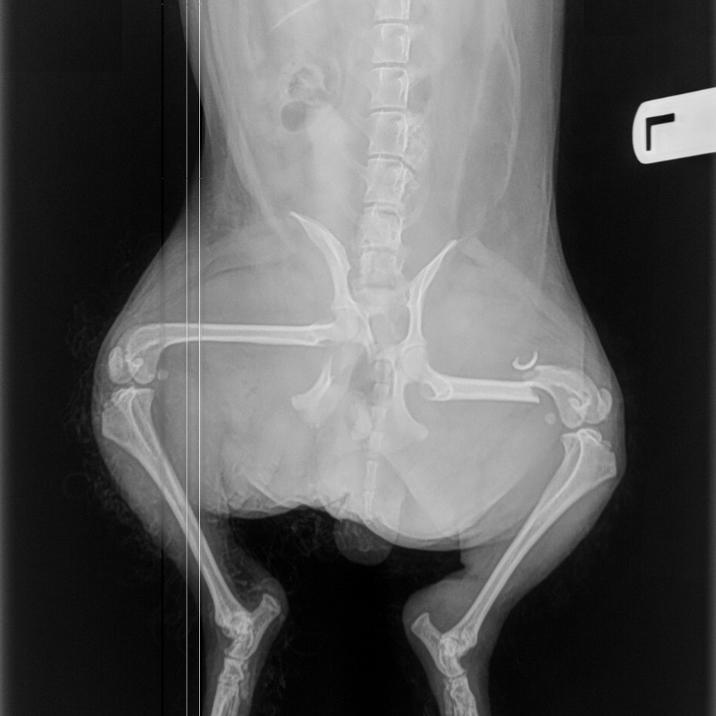 After several days in recovery, the medical team learned that Prince had not regained any neurologic function on his left hind limb. This meant that there may be permanent nerve damage from the accident, and he'll most likely not regain any feeling or use of the left hind limb. The right hind limb had regained some neurologic function, but the latest x-rays revealed that the right side of his pelvis had shifted and become unstable.
"The orthopedic surgeons believe that given the fact that the left limb is non-functional, Prince's best chance for a functional right hind limb is to surgically stabilize the pelvis at this time," says Dr. Verdino, Senior Vice President, Chief of Veterinary Staff at Animal League America's Pet Health Centers. "They also advise that he will need a lot of rehabilitation after his surgery to kick-start functional improvements."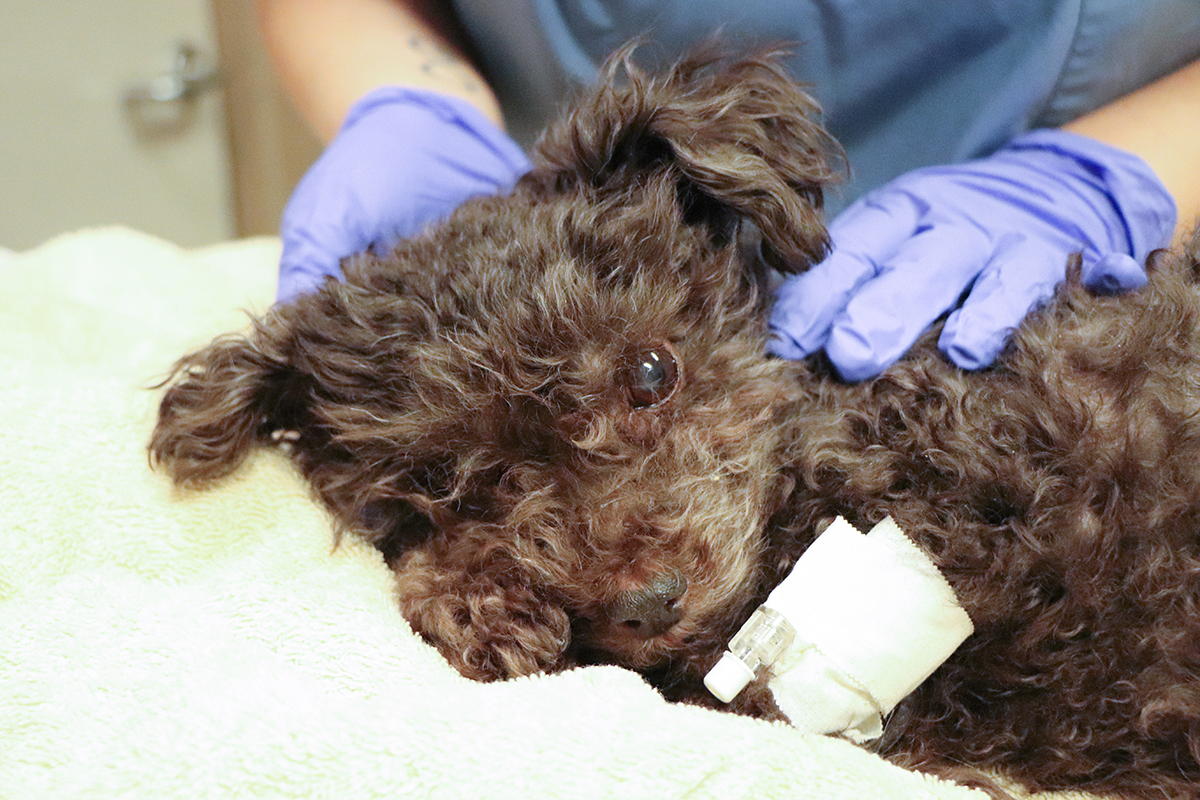 After Prince's surgery to stabilize his pelvis he will spend several months in recovery and rehabilitation. No one knows right now if Prince will be able to walk again on his own, or need the assistance of wheeled cart. What we do know is Prince is a fighter and has shown no signs of giving up. So we won't give up on him.  As a member of our Help Me Heal Program, Prince will continue to receive whatever he needs, including intensive rehabilitation, to give him the best chance for the best quality of life.
But we can't do it alone. Will you help Prince on his road to recovery?