Playful Pup Hides Chronic Pain
It's been said that a good personality can mask a hidden pain. The same can be true for pets. Such is the case for Reese, a two-year-old Pittie mix who arrived on one of our emergency rescues from areas in Louisiana hit by Hurricane Ida. At first glance she is friendly and playful, but this sweet girl suffers from a congenital defect that could cause her pain for the rest of her life.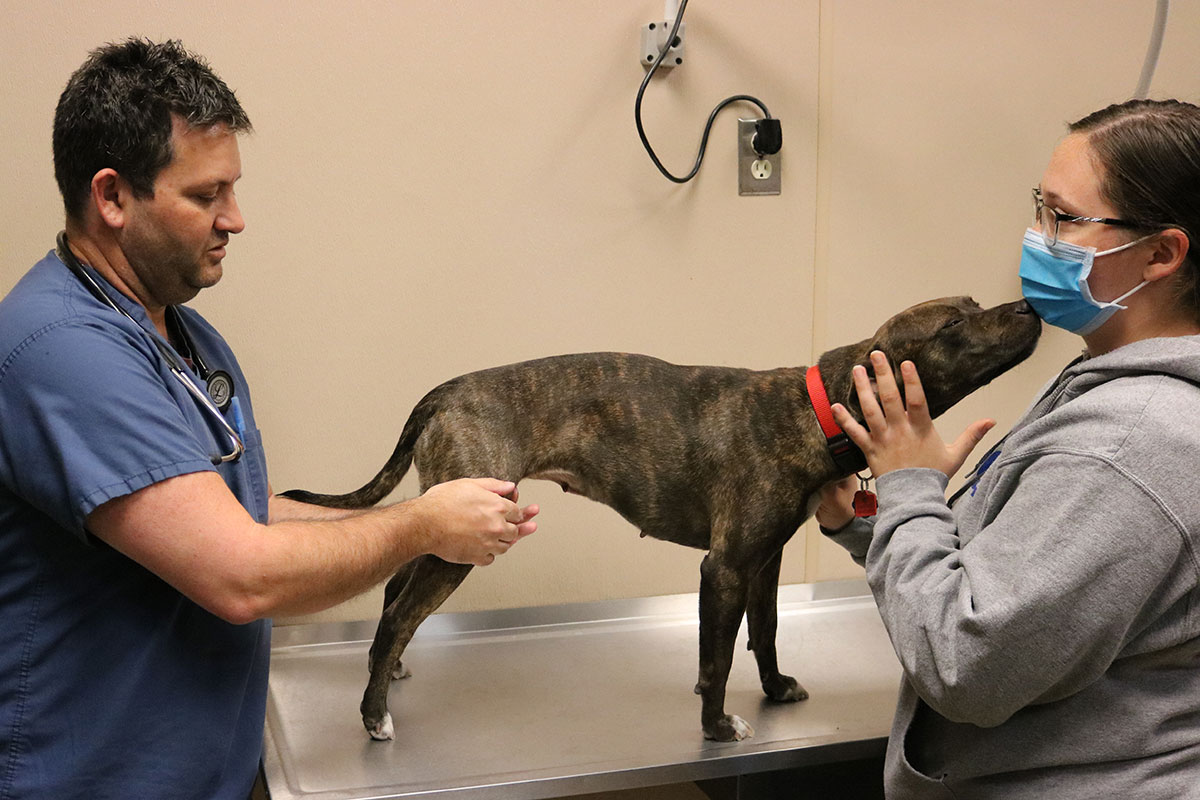 After a thorough examination at our Medical Centers, Reese was diagnosed with luxating patellas in both her hind legs. This is a chronic condition in which the kneecap dislocates or moves from its normal location and often causes lameness, weakness, and pain. If left untreated, this would cause serious problems for Reese, including damage to her meniscus, joint problems, and arthritis.
At any other facility that lacks the ability to treat this condition, Reese may have been euthanized. Fortunately, the veterinary team at our Pet Health Centers has had much success in treating this in the past and the prognosis for Reese is good. But she does have a long road ahead of her. Will you help Reese heal?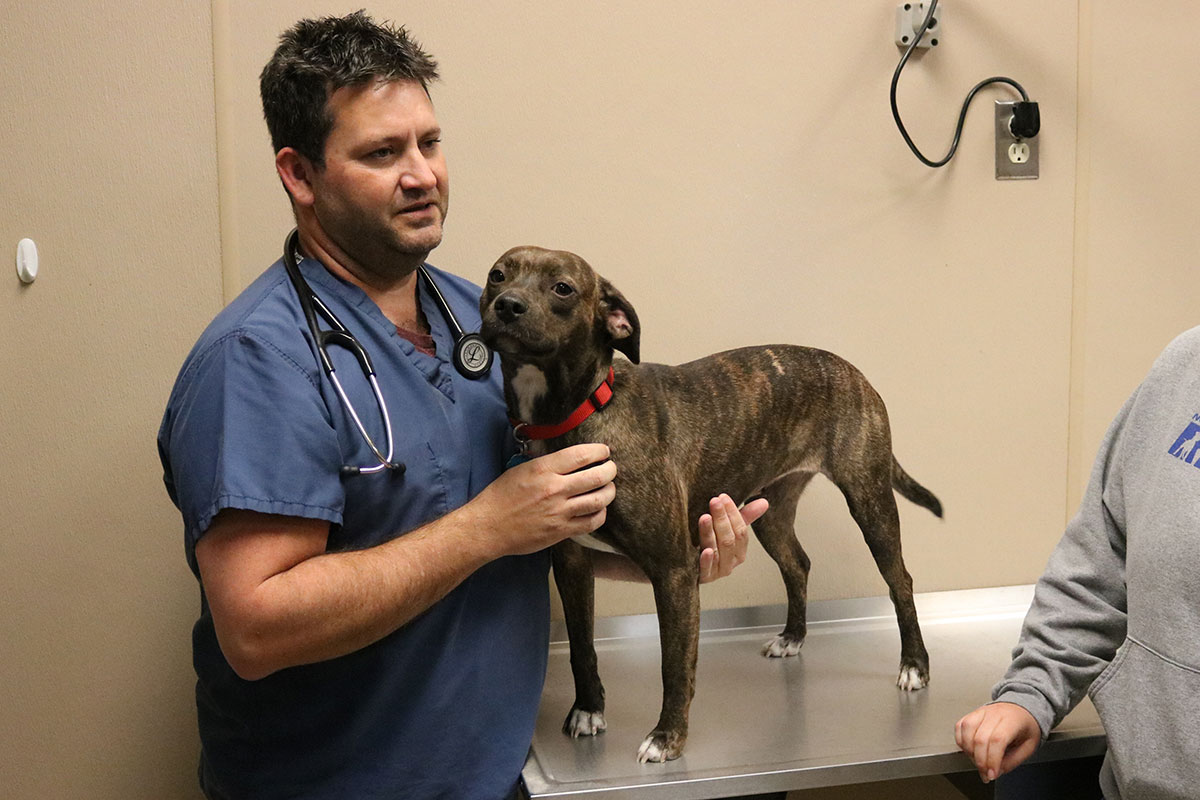 Reese will require orthopedic surgery on both knees, which will need to be done separately to allow time to heal in between. The plan is to do the right leg first, as that one is more severe. She will then undergo physical therapy, slowly but soon after the surgery, to help her to start putting weight on the leg. The recovery time for the first surgery will be 6-8 weeks, and then she will have surgery on the left leg. It is expected that it will be several months before Reese is fully back on her feet again.
You can help Reese on her road to recovery with a donation to our Help Me Heal Program. This vital program provides urgent medical care for animals suffering from chronic pain, injuries, and other life threatening illnesses, and helps give them the life they were always meant to live.
Reese is counting on us, and with your support we can be there to help her every step of the way.