Abandoned Terrier Mix Looks to You For Help
Original story posted June 19, 2019.
Found abandoned in a pop-up trailer down South in Mountain City, Tennessee, Scooter was thankfully brought from our rescue partner to North Shore Animal League America. This sweet seven-year-old terrier mix was found suffering in immense discomfort, with little hair covering his red-colored body and face. Despite his distressing pain, Scooter was still radiating with friendliness and affection— as described by Dr. Marina Tejada, supervising veterinarian at our Pet Health Centers, "He's super, super sweet, and probably one of the friendliest dogs I've ever met."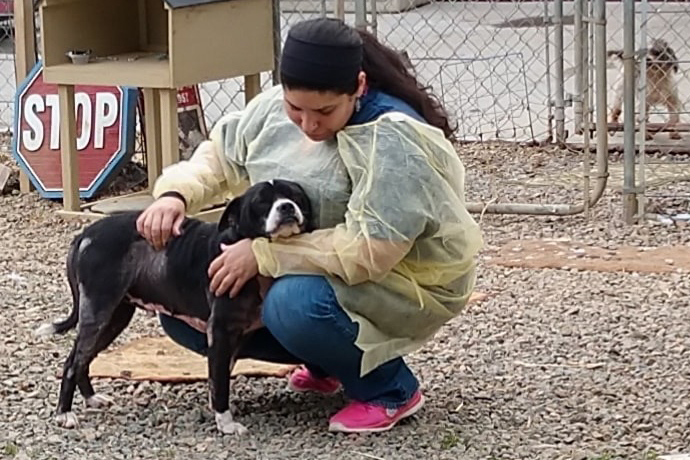 Originally, Scooter wasn't supposed to be on our transport, but our rescue team instantly fell in love with him and decided to make room for one more. He was taken to the veterinarian to receive a rabies vaccine right away and then brought to our Port Washington, N.Y. campus, where he will be able to heal and receive care and compassion from our dedicated team.
After being examined, it was determined that Scooter suffers from an extremely uncomfortable and painful skin disease called mange. Mange is caused by the mite demodex that lives in the skin of dogs, which in most cases doesn't cause an issue. However, Scooter's immune system had previously been compromised, allowing this demodex to grow and cause his hair to fall out, leaving his small, weakened body almost bare and unbearably itchy. Without proper care, Scooter was entering an endless and painful cycle of itching, losing more hair, and becoming more red and uncomfortable, while the bacteria and fungus continued growing.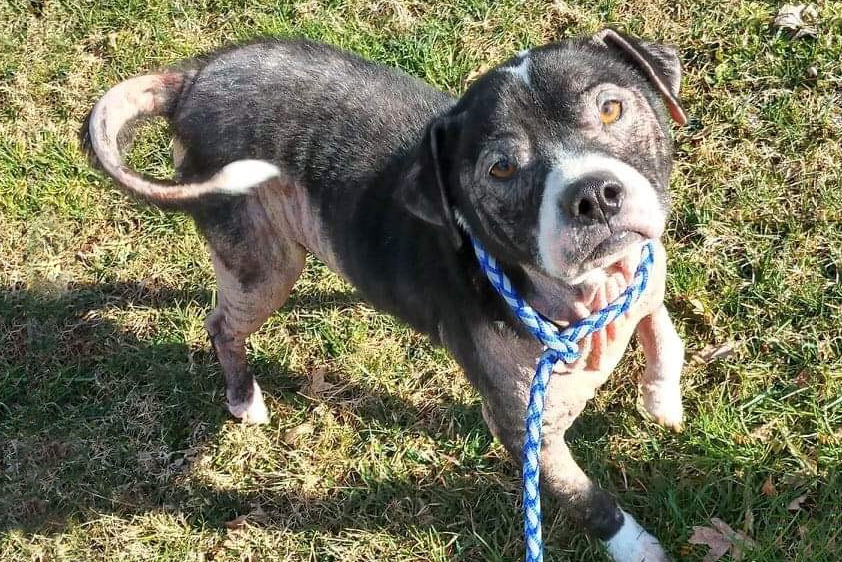 Scooter also suffers from a luxating patella, which as Dr. Tejada stated, means "his knee cap slides in and out of place." It is unlikely that Scooter will need surgery, although it is possible that his knee will at times pop out and pop back into place. The doctors will continue to keep an eye on it. Despite Scooter's pain, he remains happy and playful, and his tail seems to never stop wagging!
Scooter will begin to receive treatment to kill the demodex mites, including antibiotics and anti-fungal medication to stimulate the regrowth of his lost hair. To further promote the regrowth of his skin and hair follicles, as well as ease his discomfort, Scooter is also going to receive medicated baths by our loving staff to help his healing progress.