Rescued Litter of Pups Need Your Help Now
Some believe in fate and some believe in luck, but there was definitely some higher power at work when it came to Annabelle and her five young siblings.
These Pittie puppies were turned over to an overcrowded municipal shelter in South Carolina, just before Hurricane Dorian swept through the area. Our Emergency Rescue Team was in the area helping our partner shelters affected by the storm, when we received an urgent call for help from Lakeside Animal Rescue, a shelter partner who had pulled these poor pups from Orangeburg County Animal Control.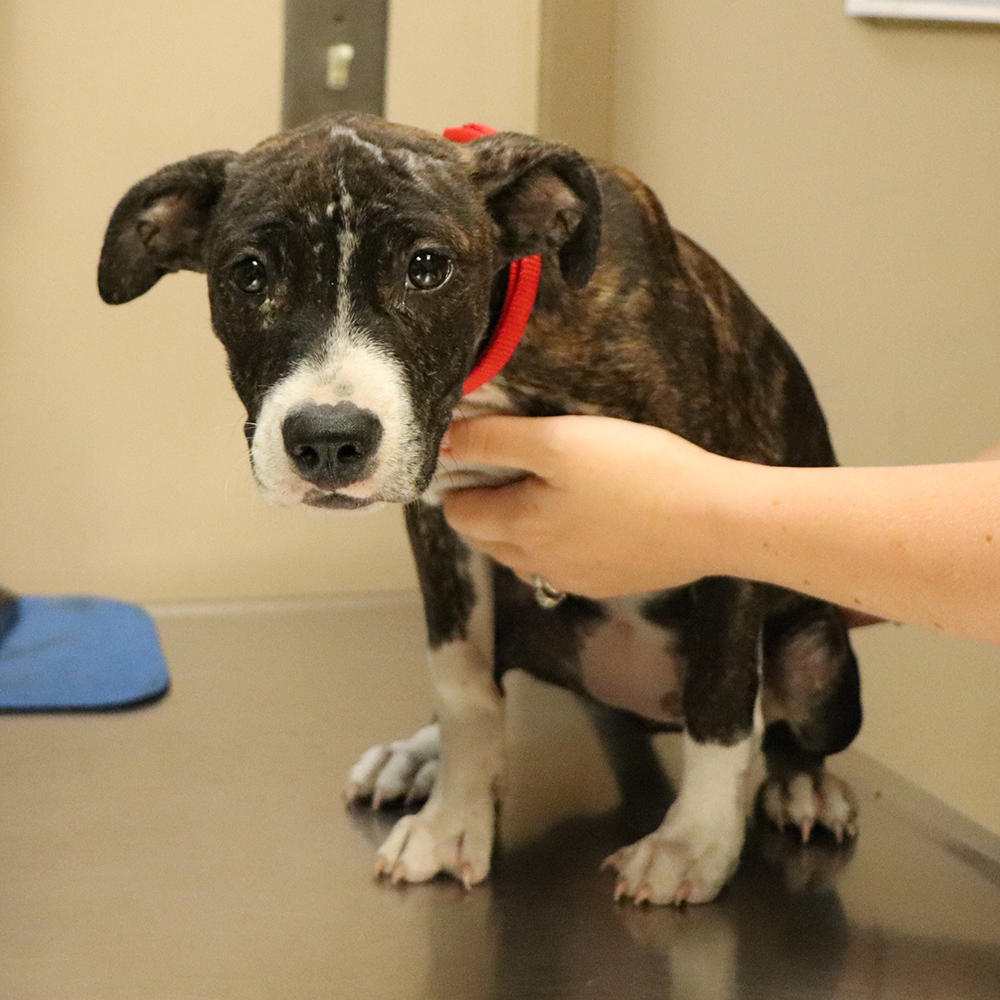 Annabelle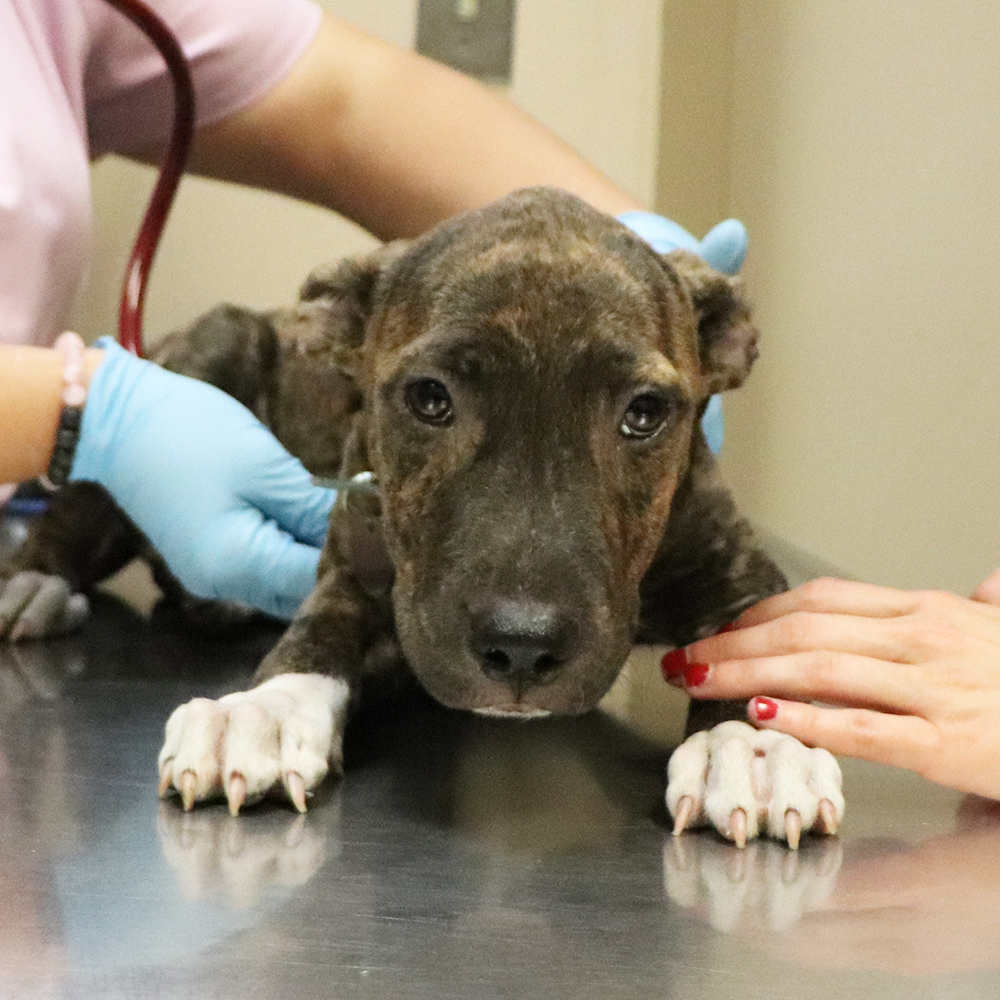 Jasper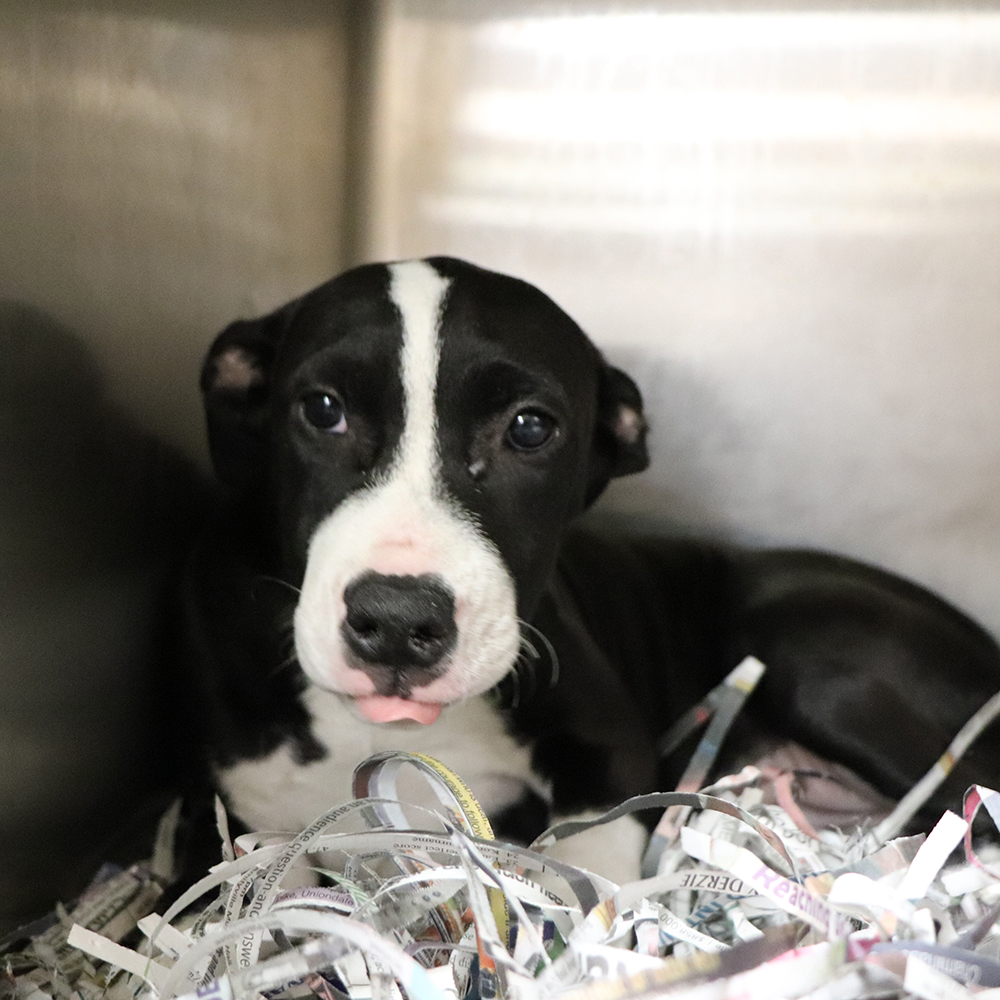 Dolly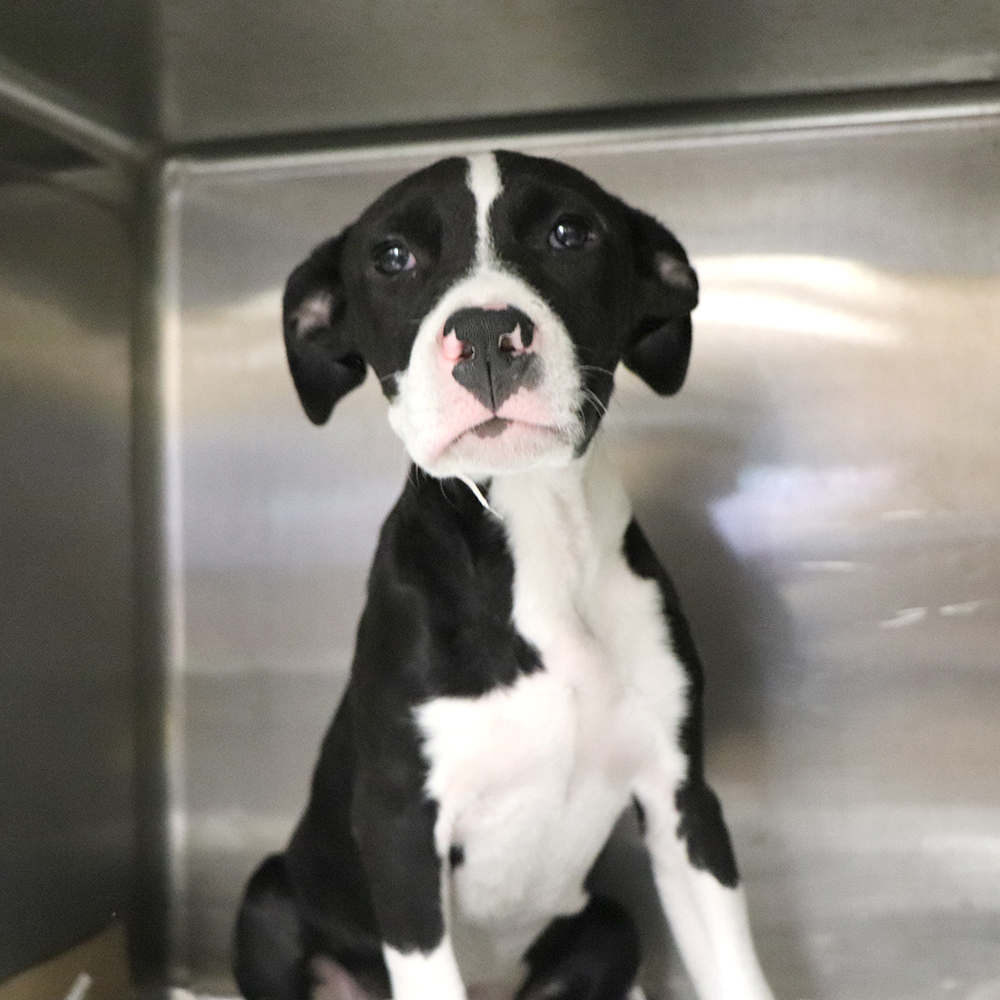 Jolene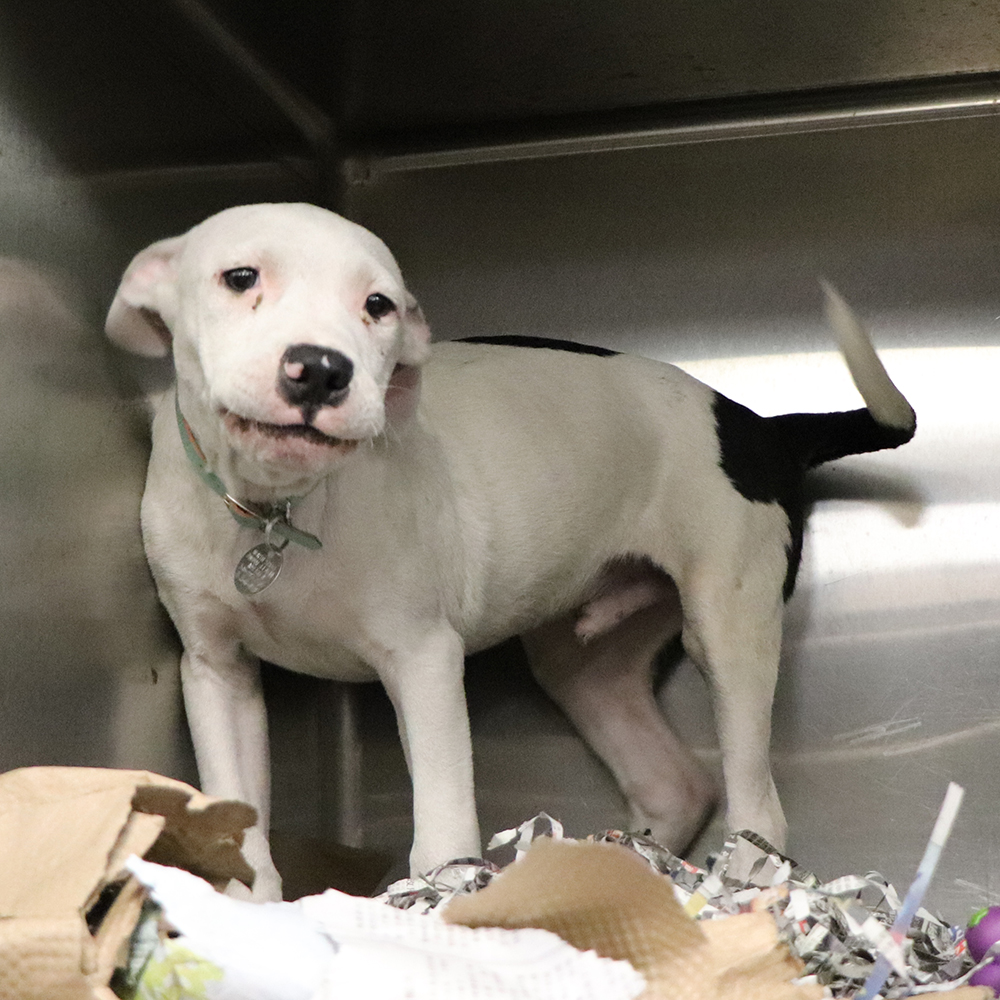 Jethro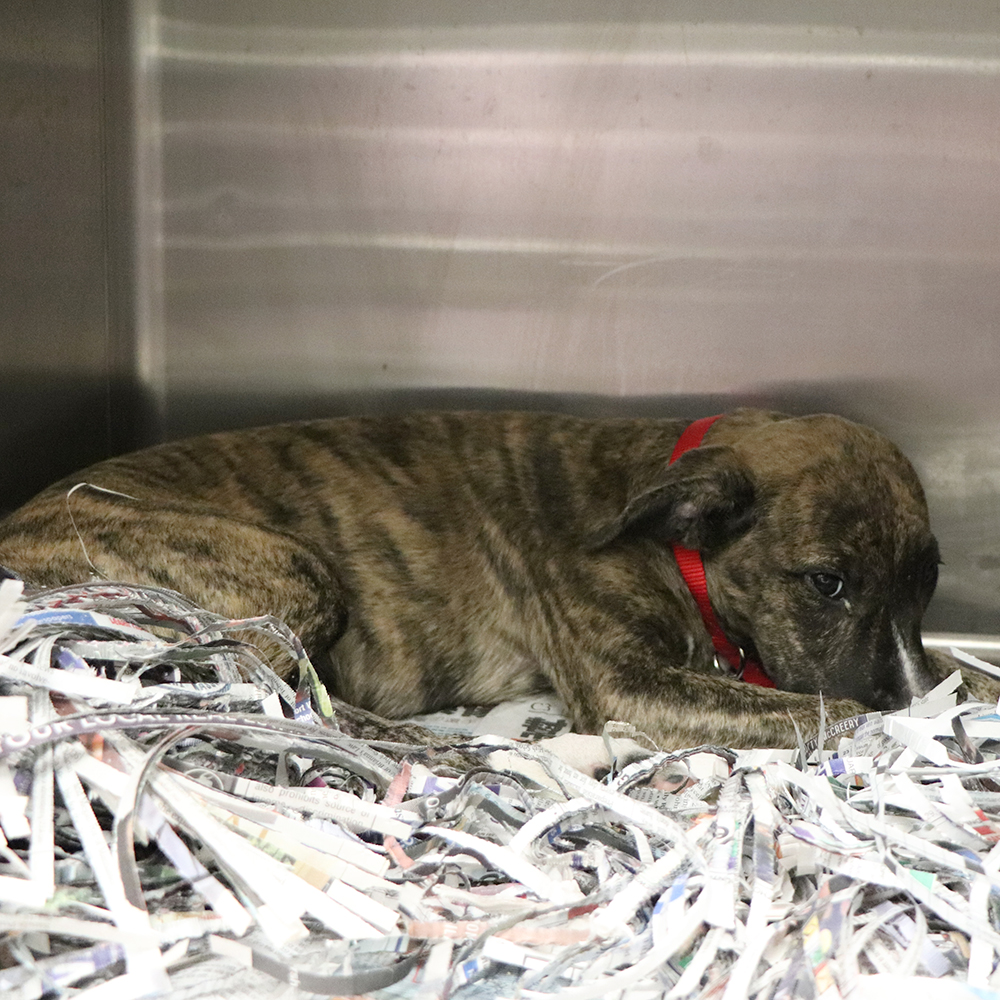 Carolina
When our Rescue Team arrived back in New York, these tiny travelers received a comprehensive examination by the staff at our Pet Health Centers. All of the frightened pups were found to have some level of skin infections, scarring, possible ear infections from dirt and scratching, and generally suffering from severe neglect.
The worst case was Annabelle, a dark-eyed beauty with sores and patchy skin where her beautiful brindle coat should be. "Annabelle has the worst of the skin conditions. She has Demodex, a type of mange, and you can see it on her neck. She has lots of scabbing and she's probably very itchy. Ultimately, this pup can get secondary bacterial and fungal infections," said Dr. Marina Tejada, Supervising Veterinarian at Animal League America's Pet Health Centers. "She is very fearful and she's shaking a lot. I understand that she was surrendered by a backyard breeder and she's very anxious and not socialized well. Any backyard breeder with animals in this condition probably wouldn't have sold them for any good purpose."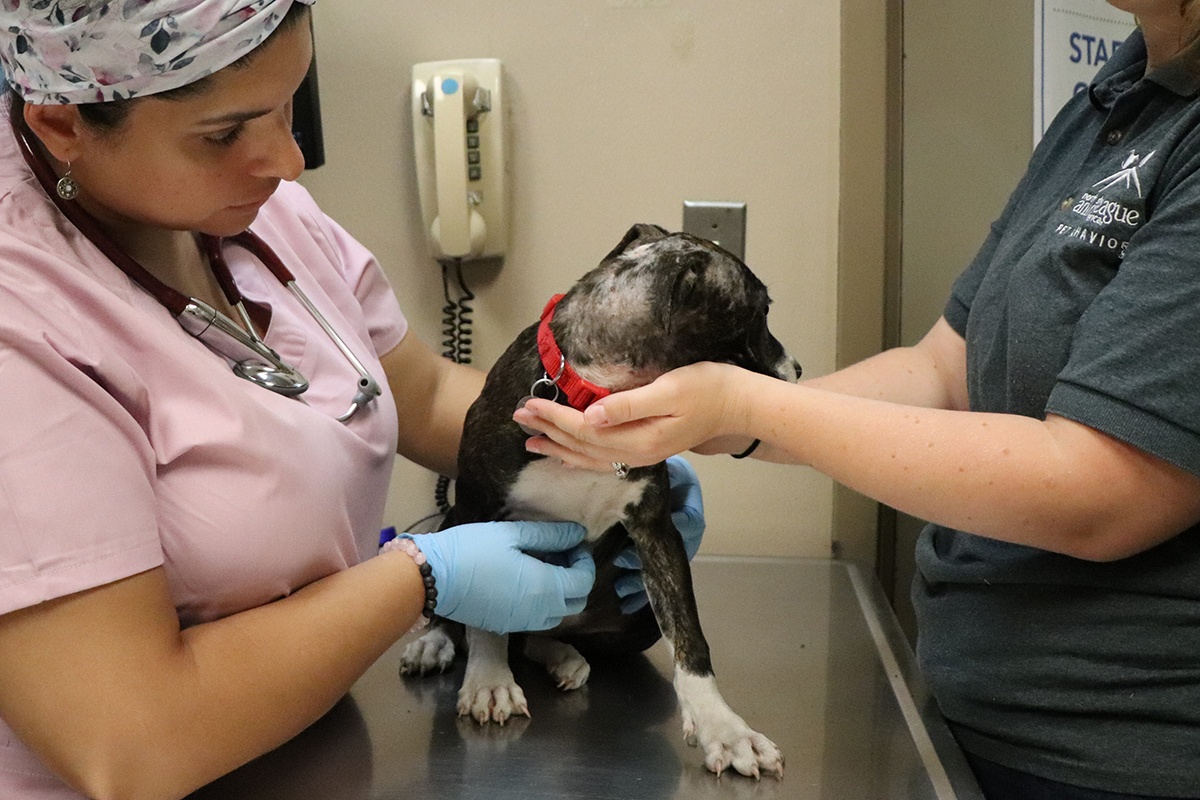 Dr. Tejada feels that it will be very important for Annabelle and her siblings to receive medical care right away to help ease their pain, but also they will require a lot of behavioral rehabilitation with our Pet Behavior Team. They will work with each to help the pups become more social. "It may take a while for Annabelle. It may involve her going to a foster care home in order to get her more social with people and comfortable with handling," said Dr. Tejada. "She will become more playful and a happy puppy."
Annabelle, and her siblings, will need a lot of love and care before they are ready for the next step of their journey. But they can't do it alone. Your support of our Help Me Heal Program will provide the urgent medical care and compassion that these puppies have long been denied.