Original story posted March 13, 2019.
After Being Struck by a Car, Wanda Makes Lifesaving Journey
On a cold day in February, an urgent call for help came in from an Animal League America rescue partner in Tennessee. They had a four-month-old puppy brought to them that was hit by a car. Basic x-rays showed a badly fractured pelvis and she couldn't walk. Her injuries were more than they could handle. Would Animal League America be able to help her?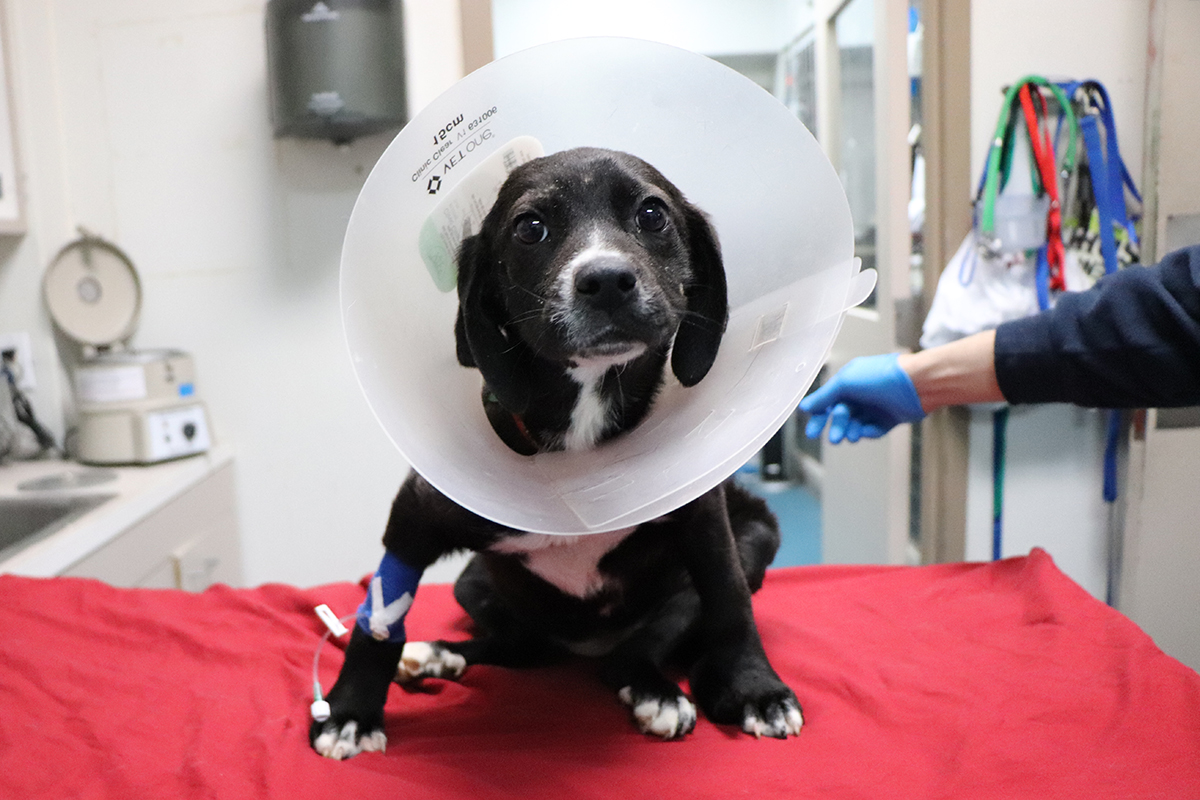 Of course our Rescue Team swung into action to make arrangements for the puppy to be picked up and brought to our Port Washington, N.Y. campus, as soon as possible. She was examined immediately by Dr. Gerard Laheney, Senior Staff Veterinarian at our Pet Health Centers, who noted that she was "dragging her hind limbs and there was a large amount of fluid and swelling of the lower lumbar area." He could not elicit a pain reflex on either of her back legs. He immediately ordered x-rays and moved her to the Emergency Care Unit. The x-rays showed multiple fractures of the pelvis but, luckily, the lumbar spine appeared normal.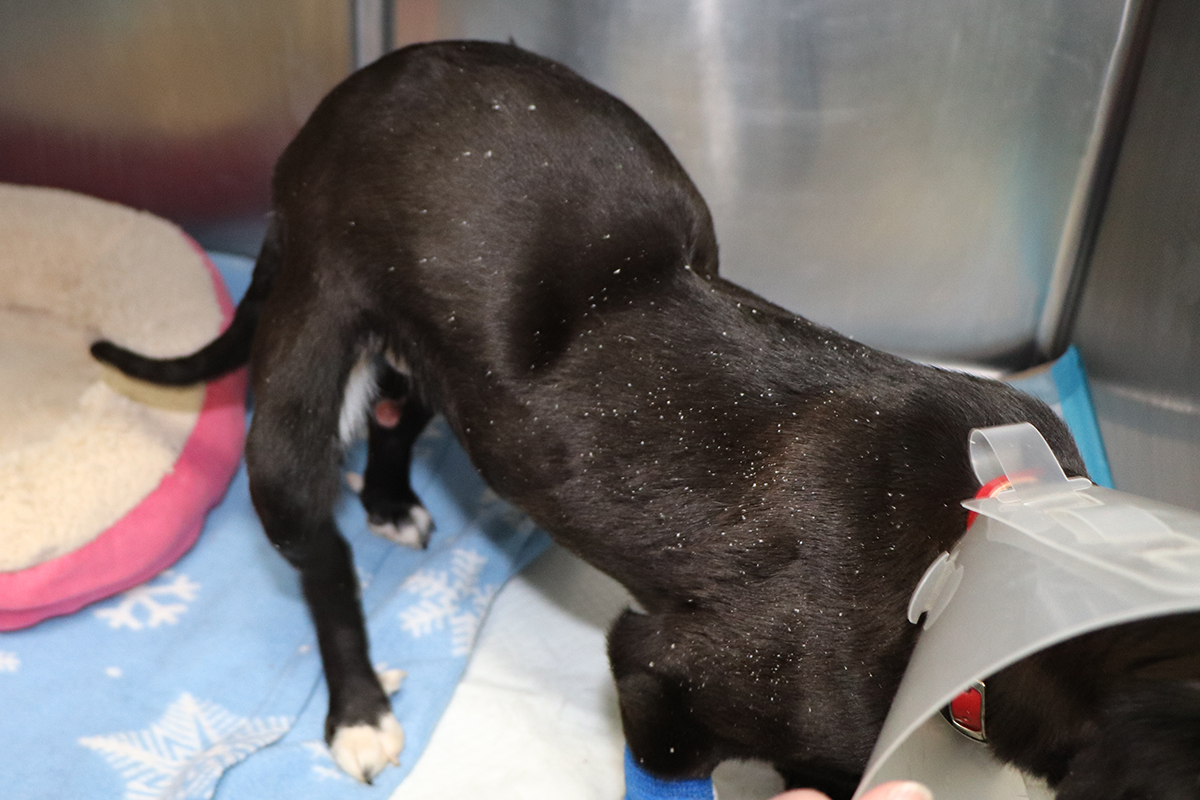 Dr. Mark Verdino, Senior Vice President and Chief of Veterinary Staff, was called in to review Wanda's case. "Her x-rays show some very, very bad pelvic fractures. But the good news, as far as pelvic fractures are concerned, is that the sockets where the hips attach are fine."  Wanda is able to walk now—even though she is a bit wobbly. Dr. Verdino consulted with orthopedic surgeons who didn't feel that surgery should be performed since there is always a risk that it might cause nerve damage. They advised that the pelvis should be allowed to heal on its own. Since the pelvic canal was not affected, it is not interfering with Wanda's ability to go to the bathroom.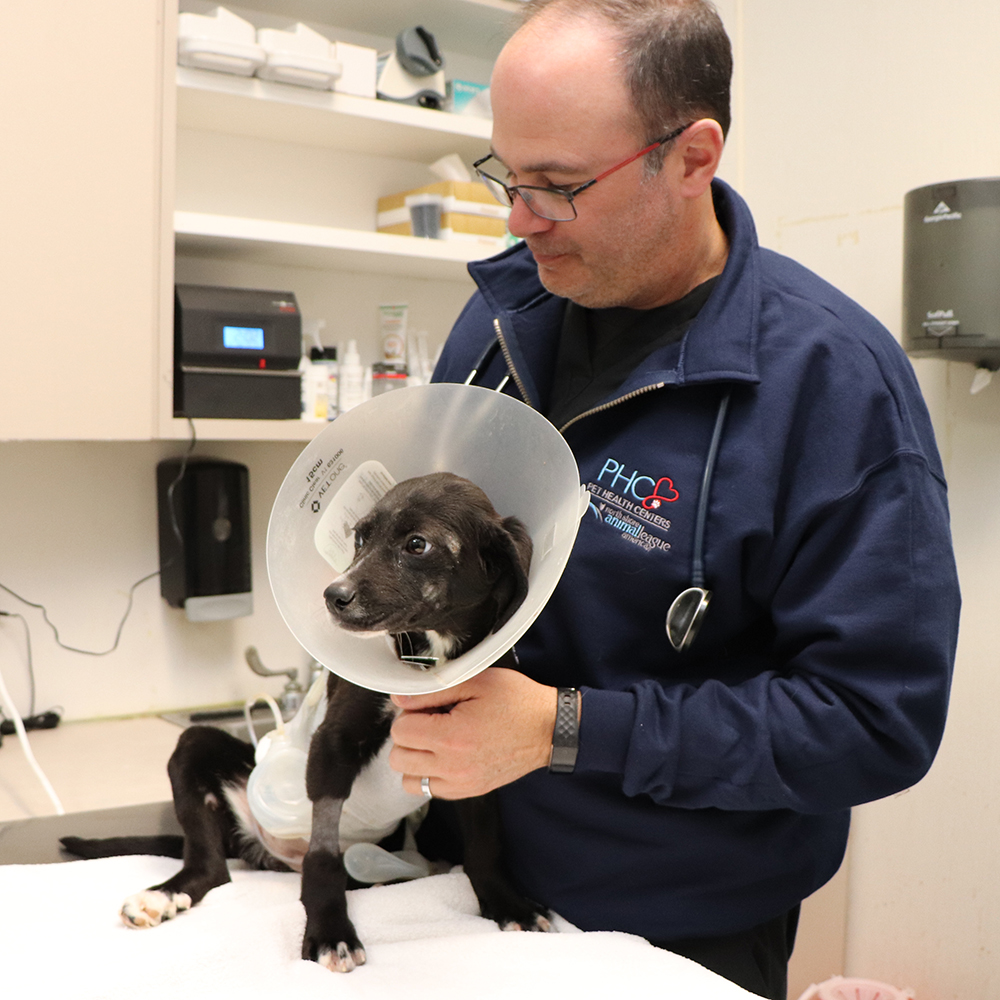 "Wanda had a massive, massive amount of swelling over the pelvic area on her back end," says Dr. Verdino.  "This often happens with a shearing injury when the fascia, or sheet of connective tissue, lifts up off the underlying tissue and fluid builds up in between."  Drains were placed to get rid of the fluid and it has been greatly reduced.
Wanda is expected to make a full recovery, however, she could have future complications.  Her pelvis will never be normal—right now she is walking with her right leg tilted outward.  The left is in a more natural position.  "Wanda could have a gait abnormality for the rest of her life, but it will not necessarily affect her quality of life," asserts Dr. Verdino.  "She won't be an agility dog, though, or a jogger."