Injured Kitten Needs Your Help Now
Warning: Some images may be heartbreaking.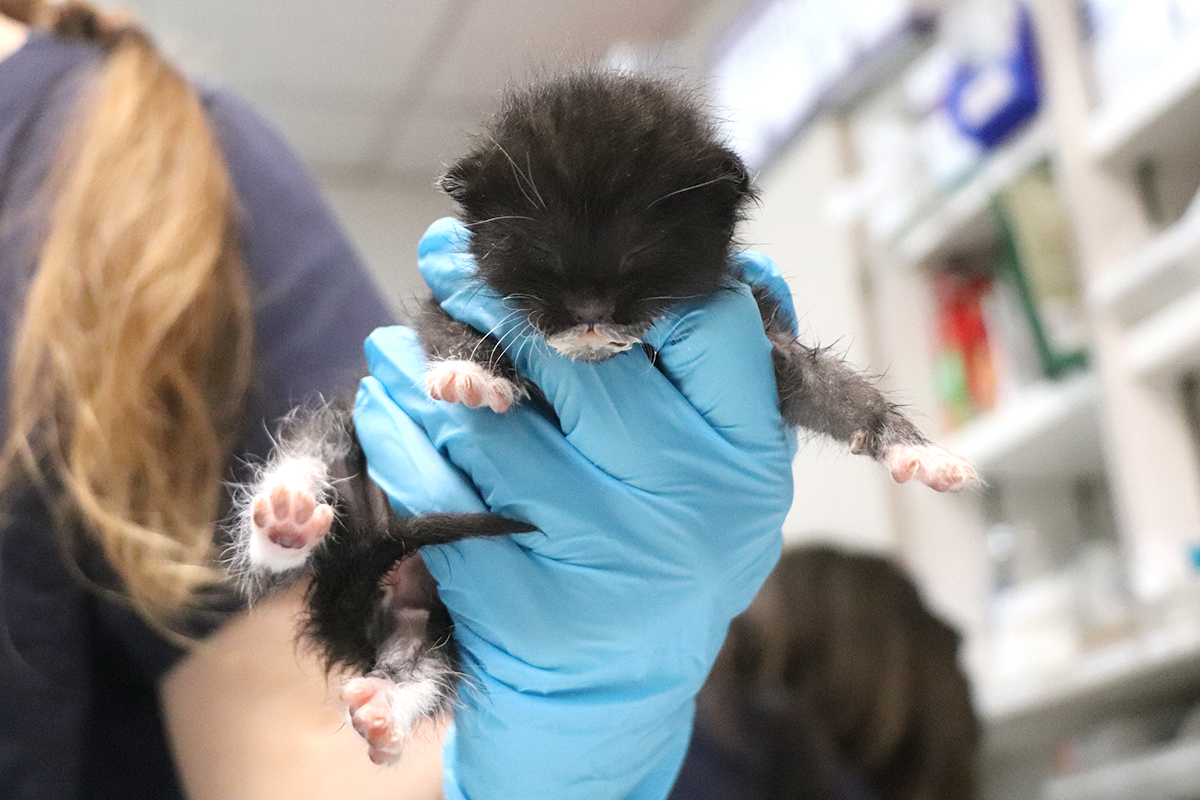 Less than two weeks old and with her eyes still closed, tiny kitten, Zacks, found herself in a life or death situation on the streets of Brooklyn. She was found and brought to the Brooklyn Animal Care Center as a stray with a huge laceration on her side. The ACC staff appealed to North Shore Animal League America to see if we could help this poor kitten. We sent out our Rescue Team immediately to pick her up and bring her to our Pet Health Centers.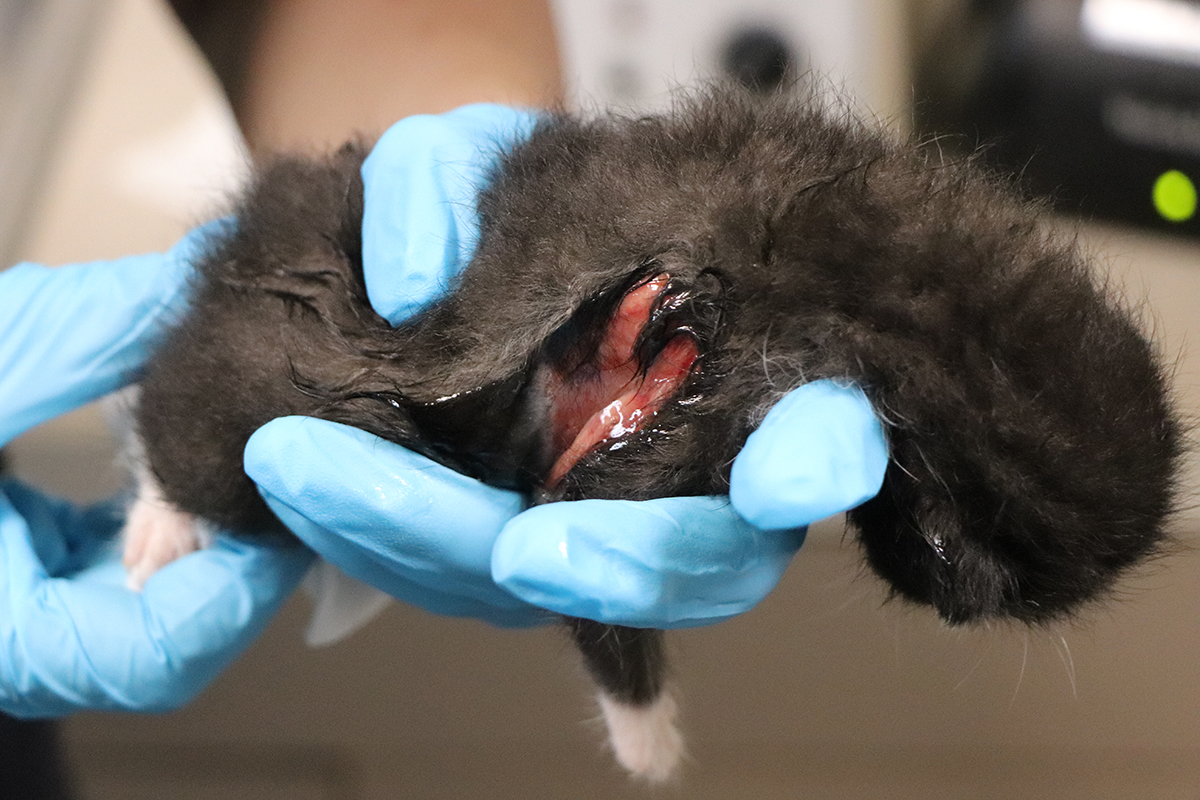 "The skin was ripped off as if it got caught on something and tore. Luckily the location of the laceration on the side of the kitten is good because there's a lot of skin there. Anesthesia is a concern," said Dr. Mark Verdino, Senior Vice President, Chief of Veterinary Staff at Animal League America's Pet Health Centers. "We will give inhalant gas and numb up the area around the laceration with lidocaine and stitch it up. If it is left open, the laceration will get infected."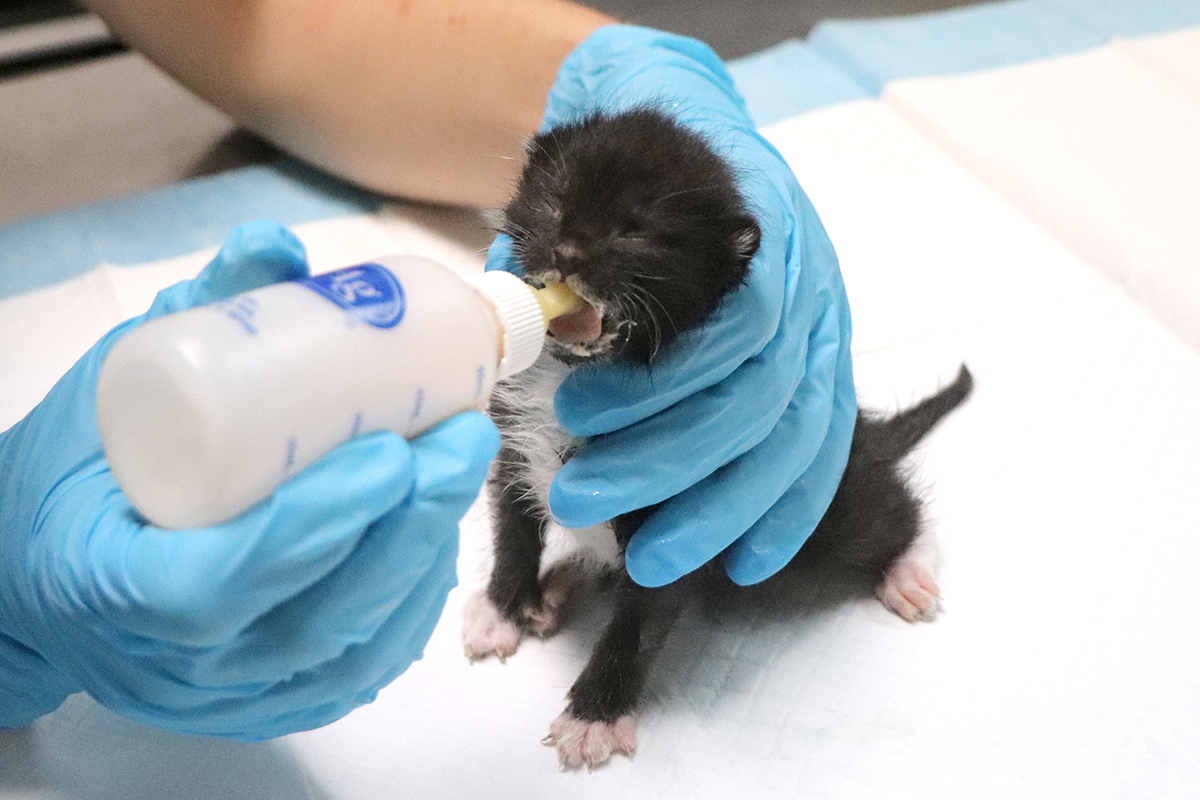 Zacks was hungry when she arrived and that's always a good sign. She even knocked over the tiny bottle when the veterinary technician was getting her dinner ready. Even though she's so young, she has a fighting spirit and wants to survive.
Zacks will now undergo surgery to repair the laceration on her side. After surgery, given her size and age, Zacks will need to remain in our Pet Health Centers while she recuperates. There she will be able to receive round-the-clock care as our Veterinary Team keeps a watchful eye for any signs of infection or complications from anesthesia.