Neglected and alone. Left to wander the streets of Brooklyn with no food, water, or shelter. Suffering from a painful skin condition that left her without a coat to keep her warm during the frigid December nights. This was the tragic life of poor Miley, a 6-month-old Pit Bull mix, before she was picked up and brought to a municipal shelter in New York City.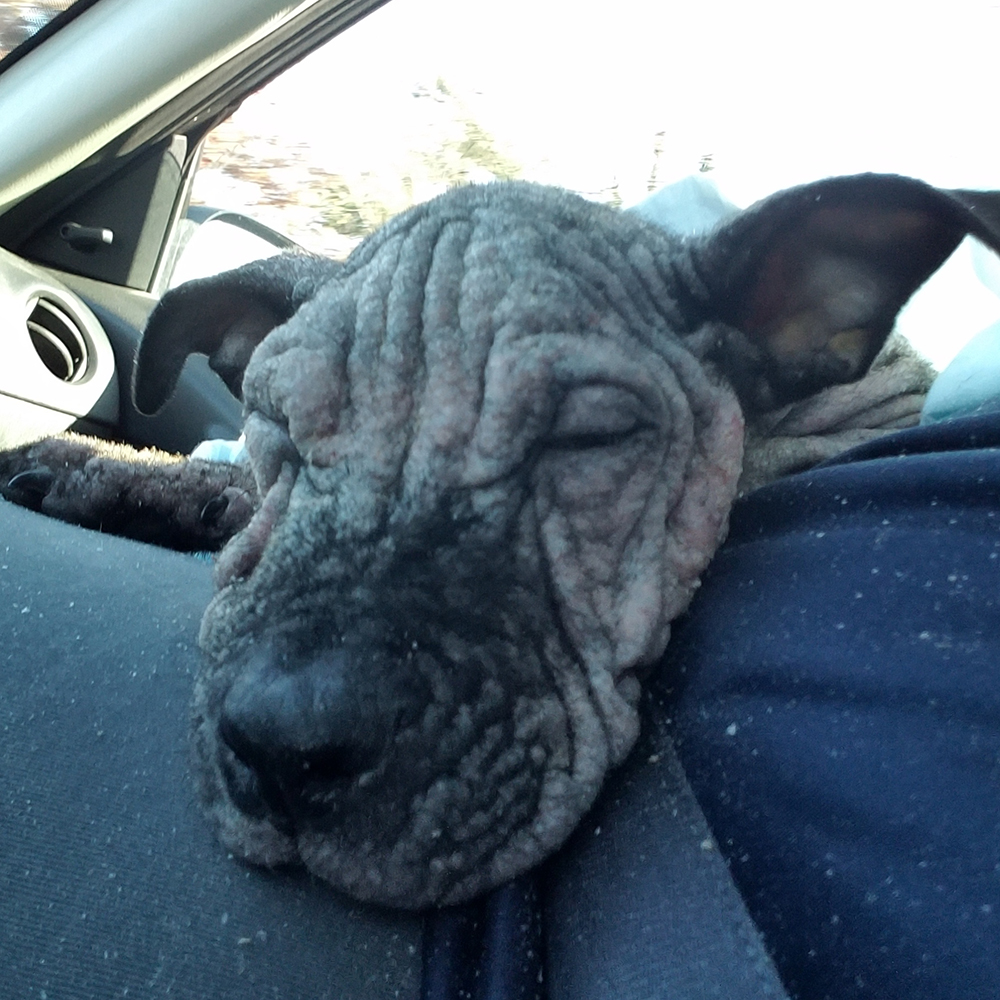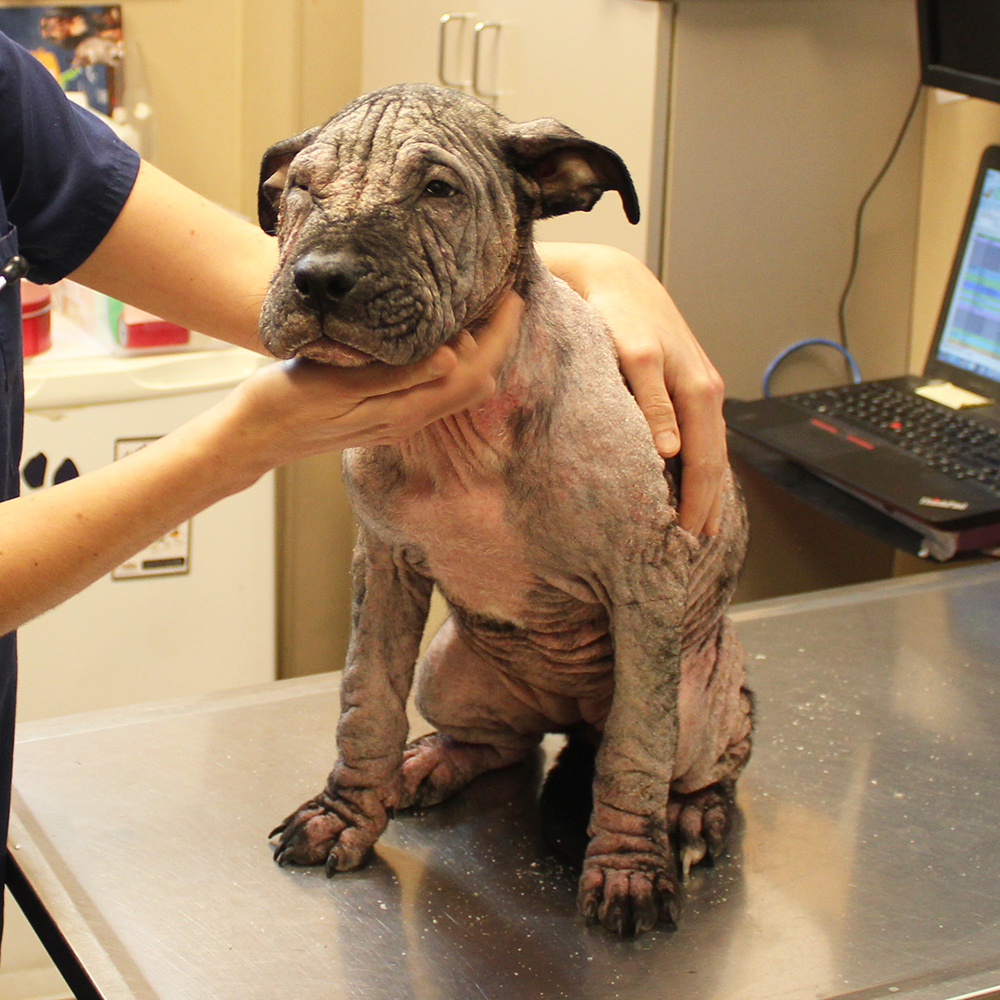 Luckily for Miley, North Shore Animal League America's Emergency Rescue Team was notified about her story and sprang into action to save her life. Within hours, she was quickly transported back to our Port Washington, N.Y. campus by two members of our Rescue Team, and enrolled in our one-of-a-kind Help Me Heal Program.
Once in the care of the medical team inside our Alex Lewyt Veterinary Medical Center, Miley was given a full examination. Her entire body, including her head and face, was almost completely void of any fur and covered with open sores and painful wounds. Her tiny right eye was swollen shut due to an ulcer, and it was discovered that she had a significant heart murmur.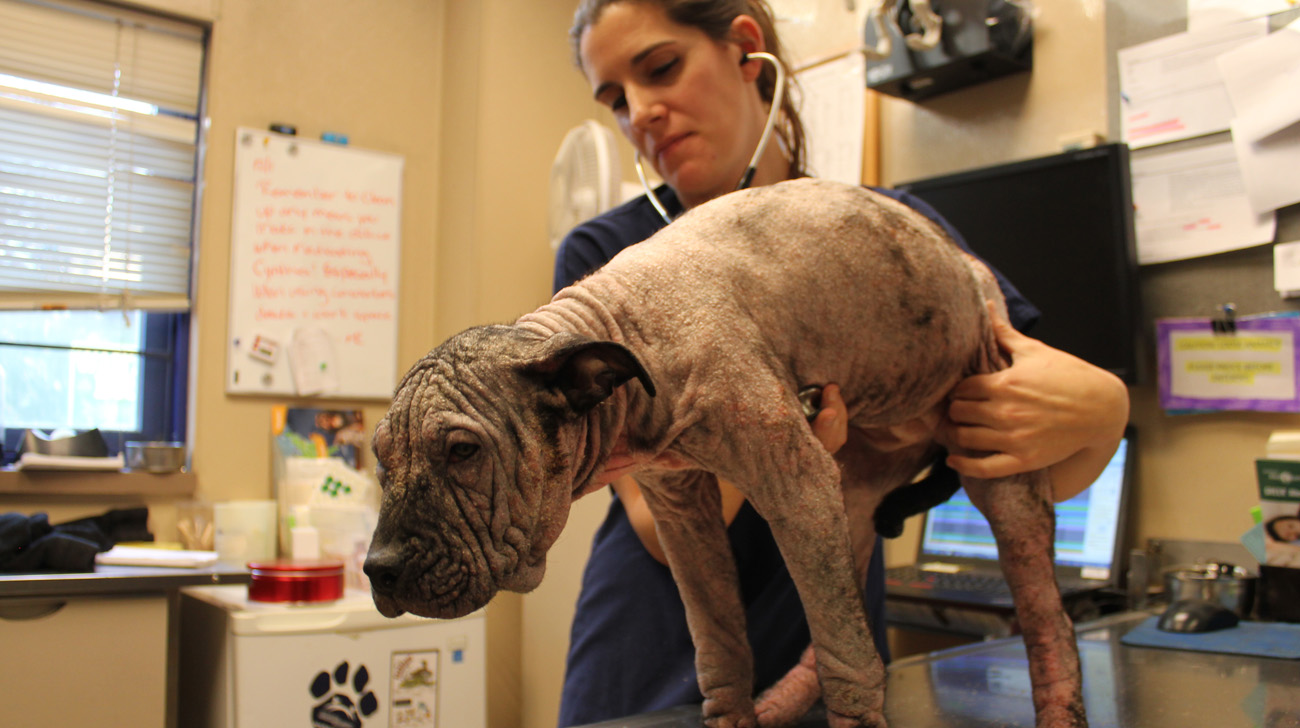 "Miley has a Demodex mange infection with secondary bacterial and yeast infections. Demodex is a type of mite that is typically found on dogs, and in times of stress or illness, these mites can overgrow on the skin in the hair follicles causing it to fall out," said Animal League America Veterinarian, Dr. Erin Carney. "She also has a condition with one of her eyes called entropion. This is when a portion of the eyelid is inverted or folded back, causing irritation and ulcers. This condition could improve as the inflammation on her face goes away, or it may be a congenital defect that will have to be repaired surgically."
As far as Miley's heart condition is concerned, Dr. Carney said that the murmur is quite substantial, but once she is seen by a cardiologist and undergoes an echocardiogram, the team of doctors will have a more concrete diagnosis and figure out a course of action.
There was no question that Miley was in desperate need of the compassionate, individualized care that only the world's largest no-kill rescue and adoption organization could provide. Thanks to our passionate supporters and generous donors, this innocent girl and other animals just like her, will receive everything they need to heal and grow into a happy, healthy Mutt-i-grees!