Take a walk through the Alex Lewyt Veterinary Medical Center on our Port Washington, N.Y. campus and you'll see our medical staff tending to animals with a variety of illnesses, injuries, and ailments. One example of an animal that arrived at our campus in desperate need was Yogurt. The adorable young Shi Tzu who arrived from Animal Care & Control of NYC in an immobile state, barely able to lift his head as a result of a spinal cord injury.
Thanks to the highly skilled surgeons at Animal Medical Center in Manhattan, Animal League America's Foster Care Program and our one-of-a-kind Help Me Heal Program, Yogurt was able to receive the corrective surgery and rehabilitation he needed to make a miraculous recovery. Now, just seven months later the diminutive dog with the GIANT personality has received another gift – the unconditional love of a family who can't imagine their lives without him.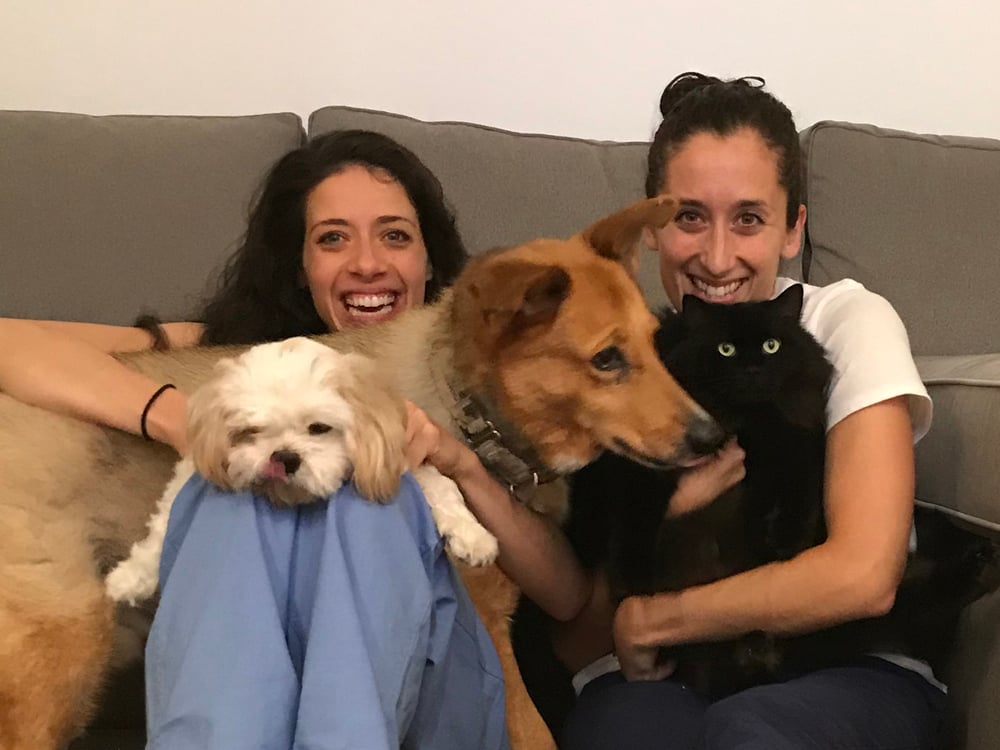 "He came in for a surgery consult, and I just really felt a strong connection to him," said Meghan Kirsch, Resident in Surgery at Animal Medical Center. "He has such a charismatic personality, so you can't help but to fall in love with him. When I heard that North Shore [Animal League America] was looking for someone to foster him, I jumped at the opportunity after discussing it with my wife, Annia. Not even a week after I took him home I knew he was going to be a permanent fixture to our family. Now he's just part of the family and he's spoiled rotten!"
Meghan and Annia adopted Yogurt soon after opening their home to the recuperating pup. His spunky personality, love of being around people, and the seemingly instant bond he forged with the couple's other rescue dog, Ambrose, made Yogurt the ultimate addition to the family. Not only did Yogurt and Ambrose, a German Shepherd/Pit bull mix, quickly become pals, but the two share toys and bones, and even occasionally share a bed. From the day he arrived on Animal League America's campus, suffering badly, unsure what the future had in store for him, Yogurt always found a way to connect and show his appreciation. Today, Yogurt has formed a bond with his new parents and canine sibling that grows stronger every day – even the family cat, Snickers, doesn't mind having Yogurt around.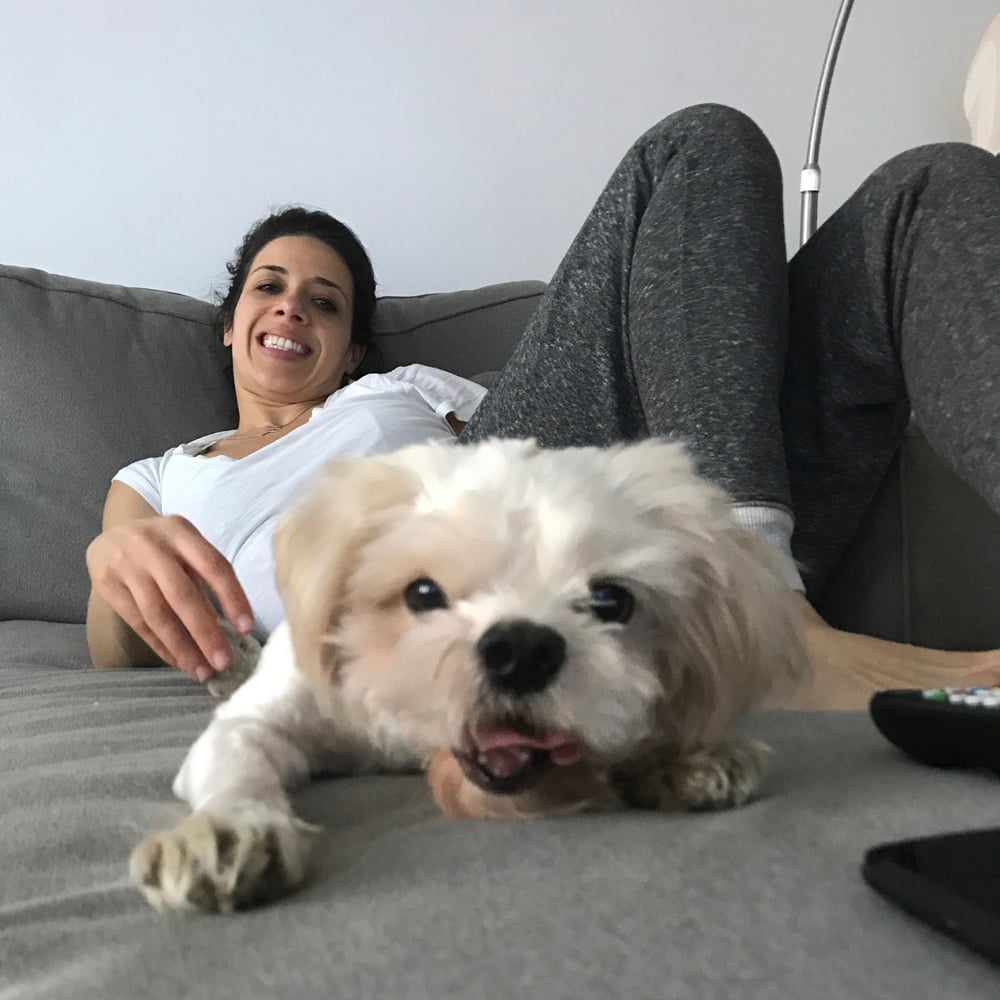 "The first time I saw Yogurt he was sprawled across Meghan on the couch. I totally had forgotten that she was bringing him home that day, so when I came home from school and saw him it was a pleasant surprise. He's so cute and such a good dog," said Annia. "Now, he's with me all the time and I just love him so much. I thank Meghan every day for fostering him and bringing him into our lives."
Continued physical therapy plus a lot of TLC have allowed this once gravely injured pup's mobility to drastically improve over the last few months – so much so that he just figured out that he's healthy enough to run! Not long ago he began cruising around the apartment, which was recently furnished with carpet runners for better grip, stopping only when it's time to eat or lounge on the couch. Another one of Yogurt's favorite new pastimes is exploring Central Park and making new friends, of both the human and four legged variety.
"He's very popular around the neighborhood. Everyone here is always asking about him and checking in on him. They are always amazed at the progress he's made since he's been with us," said Annia. "He loves the outdoors, so we've been taking him to the park a lot. He'd walk a little further every time we went, but now there's no stopping him. He's still a clumsy, but he's always up on his feet and making progress."
Animal League America would like to send a big thank you to all of our generous supporters who helped Yogurt heal! Without your help this little guy would have never had the chance to live happily ever after with his new family!