North Shore Animal League America's commitment to animals doesn't end when our four-legged friends are adopted. Most behavior issues and concerns can be modified and/or controlled with proper guidance. We provide affordable, quality services that can help families struggling with behavioral and training issues, or assist new pet parents looking for some guidance in raising their new canine family member.
We offer a variety of classes taught by certified dog trainers from our dedicated Pet Behavior team at our Port Washington, N.Y. campus. Each six-week program is designed to make your furry friend the best canine companion they can be.
Dorit Shevach-Shani
Feline Behavioral Specialist and Enrichment Manager
Dorit has been with the North Shore Animal League America for over 16 years and has a wealth of hands-on feline experience. Throughout the years, Dorit has honed her skills in various areas of cat handling and behavior, and is responsible for writing and implementing individual feline behavior protocols for all the cats in our care. Dorit is a Certified Cat Behavior Consultant, and has successfully rehabilitated thousands of cats with behavior challenges throughout her years at Animal League America. In addition, as our Feline Enrichment Manager, Dorit ensures that all felines in the shelter experience the most happy and stable environment while they wait for their forever homes. Dorit also helps match potential adopters to the perfect cat or kitten for their home and family.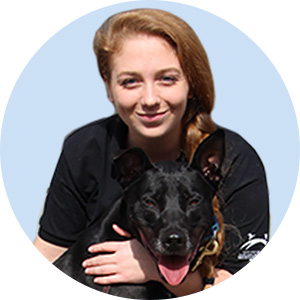 Erica Knors
Canine Enrichment Manager
Erica has been with North Shore Animal League America since 2010, first joining on as a volunteer, then transitioning into a kennel associate, and eventually a trainer. Currently she is Animal League America's Canine Enrichment Manager. In her current position she is responsible for providing enrichment activities (play, relaxation, brain games, etc.) to our canines.
"I love seeing progress when training dogs, making placements, and providing comfort for the dogs having a hard time adjusting. My favorite thing is a tired dog. I love to see them play hard, work hard, then sleep hard!"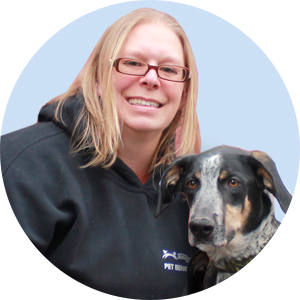 Tracy Mesisca
Dog Trainer
Tracy has been with North Shore Animal League America since 2014. She's worked in animal welfare for seven years, previously with Bobbi and the Strays [Queens/Long Island Animal Adoption Center]. After working in accounting for most of her adult life, she began working with animals professionally after her first rescue pet needed some extra love and care with his behavior. The experience training her own dog helped Tracy realize her true calling.
"I love working with the more challenging cases because it's very rewarding when you see them make progress. I also love running play groups, and I try to treat all of the animals here like they are my own."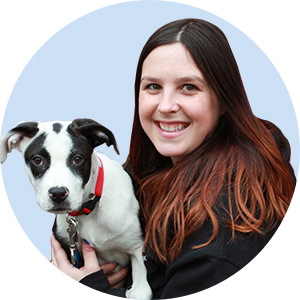 Brittany Savine
Dog Trainer
Hired in December of 2016, Brittany is the newest member of North Shore Animal League America's Pet Behavior team. Having worked as a bather, a dog walker, dog park attendant, a dog sitter, and most recently, a trainer, Brittany brings a vast skill set to the department.
"I have always loved animals. I'm the person who asks everyone if I can pet their dog every time I see one, so having the opportunity to work here is a dream come true. My favorite part of working with animals is that once you gain their trust they love you unconditionally, and of course the feeling is mutual."