Located on the shores of Lake George, North Shore Animal League America's Adirondack Region Cat Rescue and Adoption Center is one of our newest and most exciting lifesaving projects. Launched in 2015 to address the complex problem of feline overpopulation in ways that are humane, educational, and lasting, this initiative is blazing trails for the future of cat rescue in Upstate New York.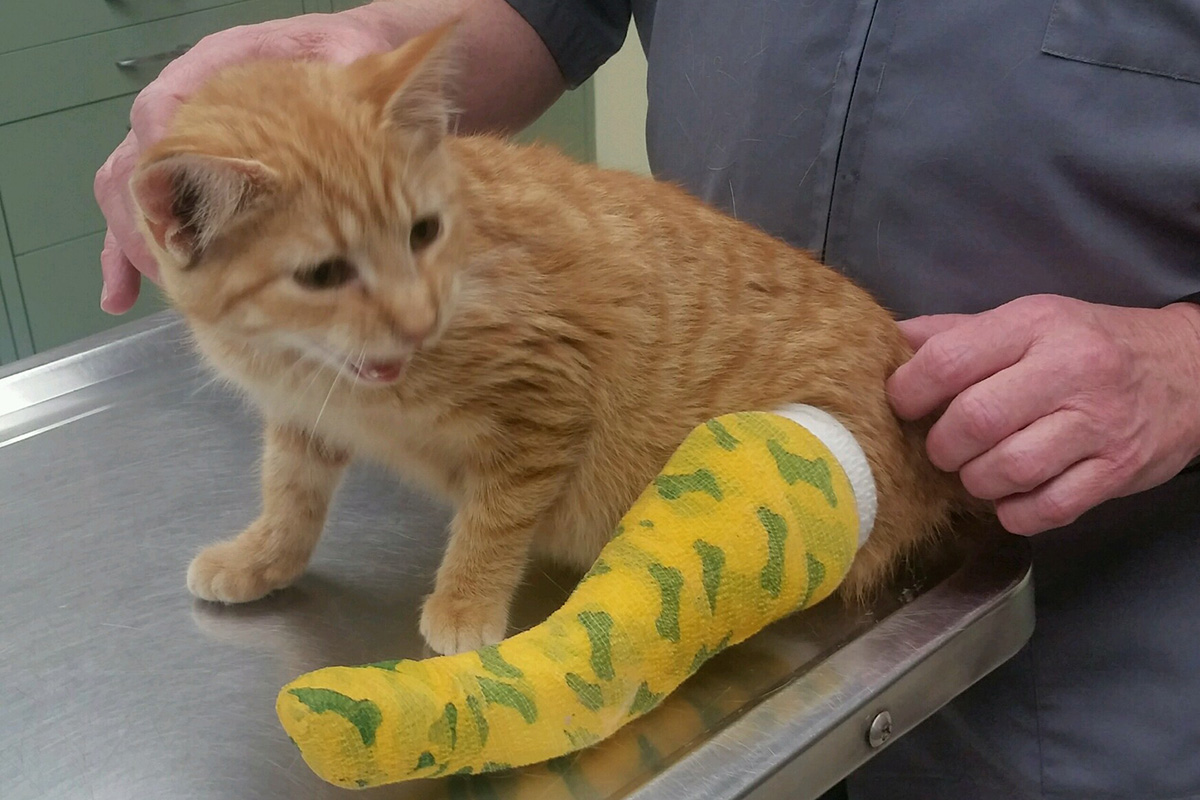 Recently, we took part in an emergency rescue of Creamsicle, a petite 7-month-old orange tabby found scrounging for food outside of a dumpster in the parking lot of an apartment complex in Warren County. Suffering from multiple fractures in her left hind limb, a nearly severed tail, and deep lacerations on her body, road rash presumably as a result of being hit by a car, this resilient kitten was in dire need of extensive medical attention. Luckily for Creamsicle, she was rushed to Glen Falls Animal Hospital for initial treatment and diagnostic testing. Once the X-rays confirmed the fractures in her leg, she was transported to Ballston Spa Veterinary Clinic to undergo corrective surgery in hopes of getting her back on her feet.
"The radiographs show Creamsicle had a pretty severe fracture of the left tibia. The bones were already starting to heal improperly when she arrived, so it's likely she had been dealing with this injury for at least a week or two before she was rescued," said Dr. Eric Andersen, the veterinarian at Ballston Spa who first examined the injured kitten when she arrived. "We used an external fixator, a device used for stabilization of long bone open fractures, to repair the leg. We inserted three pins of the bottom section of the break, three pins in the top and connected it with a rod to hold it in place. The surgery went very well and we're hoping to remove some of the bandages and have her up bearing weight within a week or so."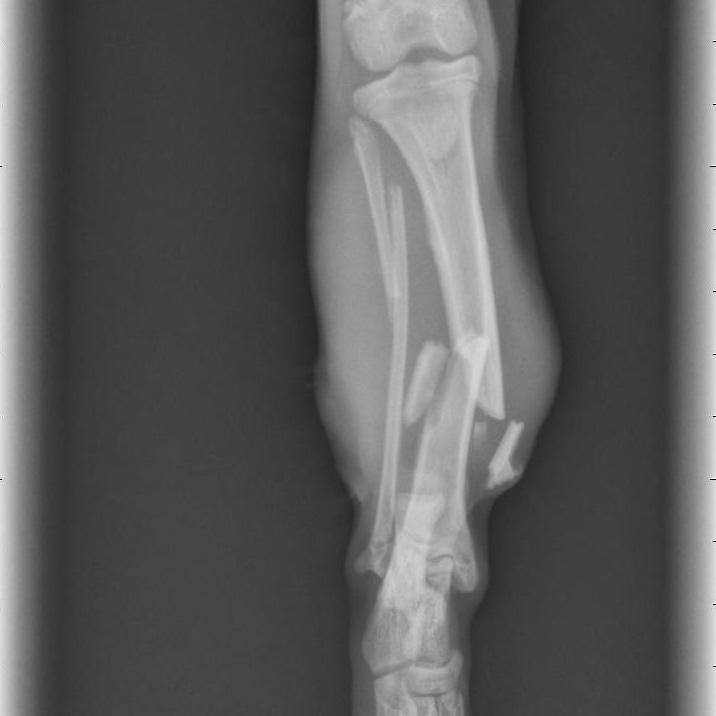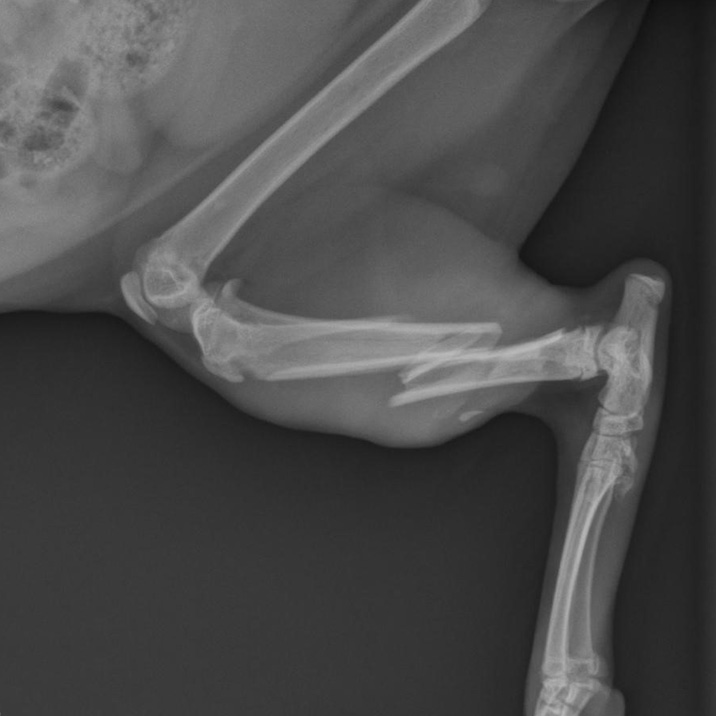 Aside from the corrective surgery on her leg, Creamsicle was spayed and also had the remainder of her tail amputated after doctors noticed maggots starting to hatch in the wound, which is an indicator of necrosis of the area. Doctor Andersen and his team ran this ailing kitten through the entire gamut of compassionate care to ensure she has the best chance to live a happy, healthy life after recuperating from her traumatic experiences. Once she is deemed healthy enough to be placed up for adoption, this adorable kitten with a new lease on life will likely find a responsible, loving home from our Adirondack facility.
Thanks to the generous support of our Help Me Heal Program, Creamsicle, and so many other animals just like her, can be provided the care they need to recover from devastating injuries. Whether it's at our Port Washington, N.Y. Adoption Center, at our Adirondack location, or anywhere else in the world where there are animals in need of rescue, Animal League America will do anything it takes to make a positive impact on their lives.