Ailing Hurricane Florence Survivor Needs Your Help
As part of our relief efforts to aid the people and animals in the Carolinas left suffering in the wake of Hurricane Florence, our Emergency Rescue Team collaborated with Orangeburg SPCA in South Carolina to save the lives of another 53 homeless dogs, cats, puppies, and kittens, all of which would have likely perished scared and alone, outside in the harsh conditions, if not for this lifesaving rescue mission.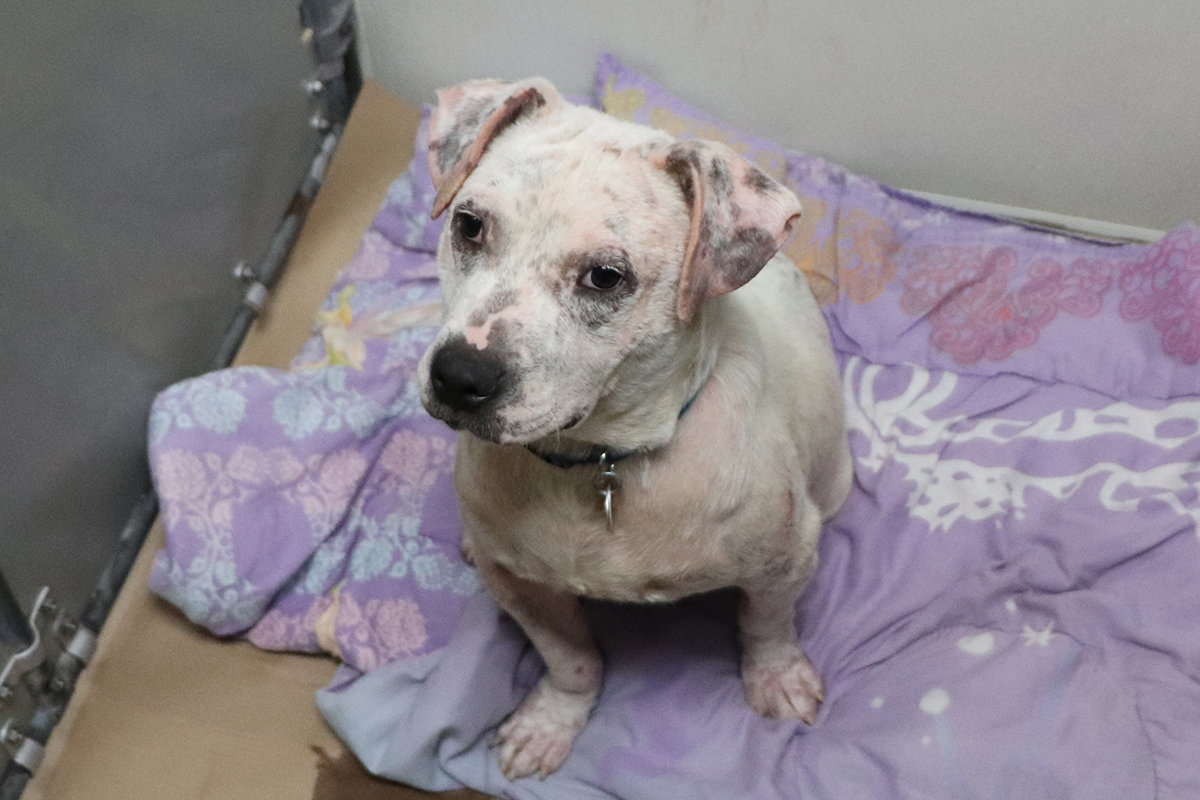 One of the dogs on this rescue transport was a young Pittie mix named Dozer. Although his tender personality gave the appearance of a happy, healthy dog, it was obvious by his patchy coat of brittle white fur, irritated skin, and the open wounds on his back, legs and head, that Dozer was suffering. After his initial examination inside our Pet Health Centers, our veterinary staff diagnosed Dozer with several issues, including a severe case of demodectic mange – an inflammatory skin disease caused by microscopic mites.
Further into the examination, Doctor Laheney also noticed that Dozer's posture was off. A thorough check of his hind legs quickly gave him the answers he was looking for. Dozer was suffering from luxating patellas in both knees – a condition in which the kneecap dislocates or moves from its normal location and often causes lameness, weakness, and pain. Doctor Laheney and the rest of the veterinary team will know more about the severity of Dozer's leg issues after x-rays, but for now he said they are focused on repairing his coat and easing the pain caused by the demodectic mange.
After a more complete examination, Dozer was also found to be completely deaf.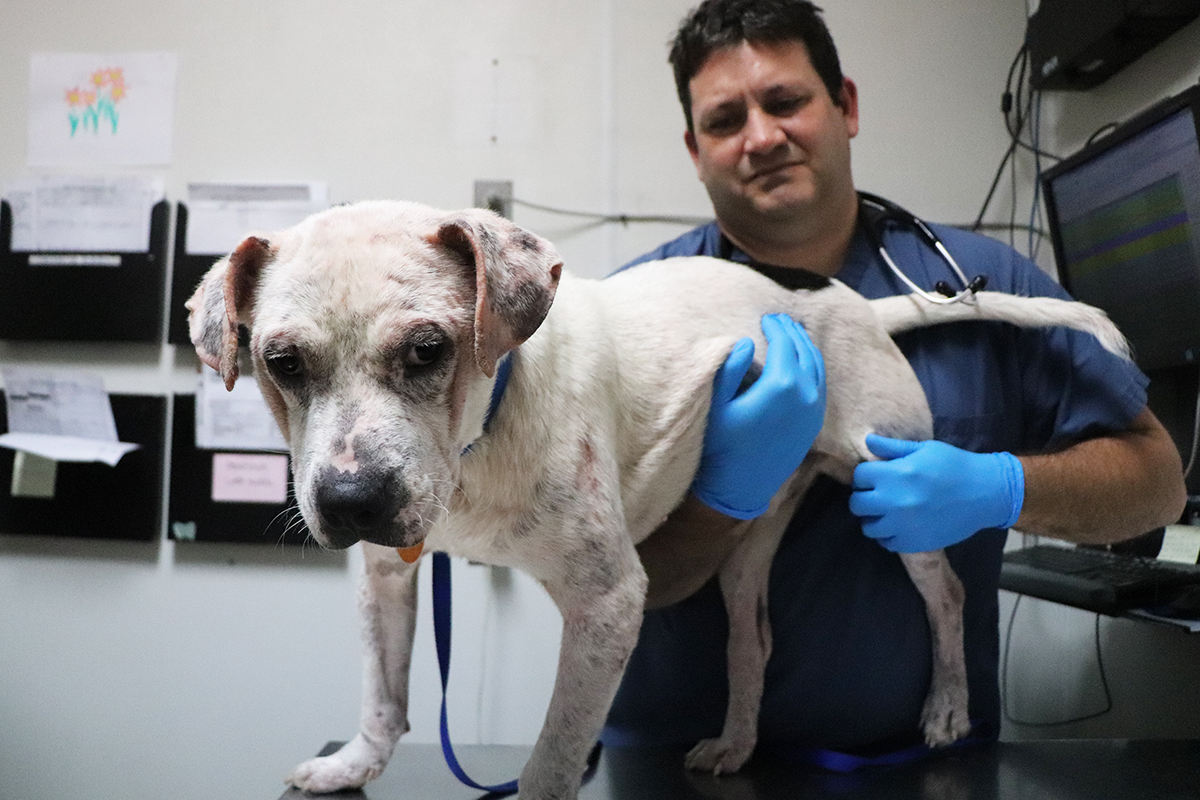 "It's going to be a long-term treatment plan for Dozer. First, we need to get his skin condition under control because that is causing him the most pain and irritation," said Gerard Laheney, Animal League America Veterinarian. "His left leg is much worse than the right, but both knees aren't good by any means. The good thing is that he's here with us and he's going to get everything he needs to make a full recovery."
Thanks to our Help Me Heal Program, Dozer is now out of harm's way and in the nurturing arms of the world's largest no-kill rescue and adoption organization. Because of loyal donors like you, he will receive the medical care he needs to recover and hopefully go on to live a happy, healthy life with a family who adores him. Please donate today and help other animals just like Dozer who need the same type of lifesaving individualized care.