As many animals have since we opened our doors in 1944, two-year-old Max found himself at North Shore Animal League America's Port Washington, N.Y. campus in need of extensive long-term medical care. The handsome Hound/Pointer mix from Tennessee arrived with cruciate ligament tears in both hind legs, presumably due to an acute injury suffered while running or jumping. Now he needs your help!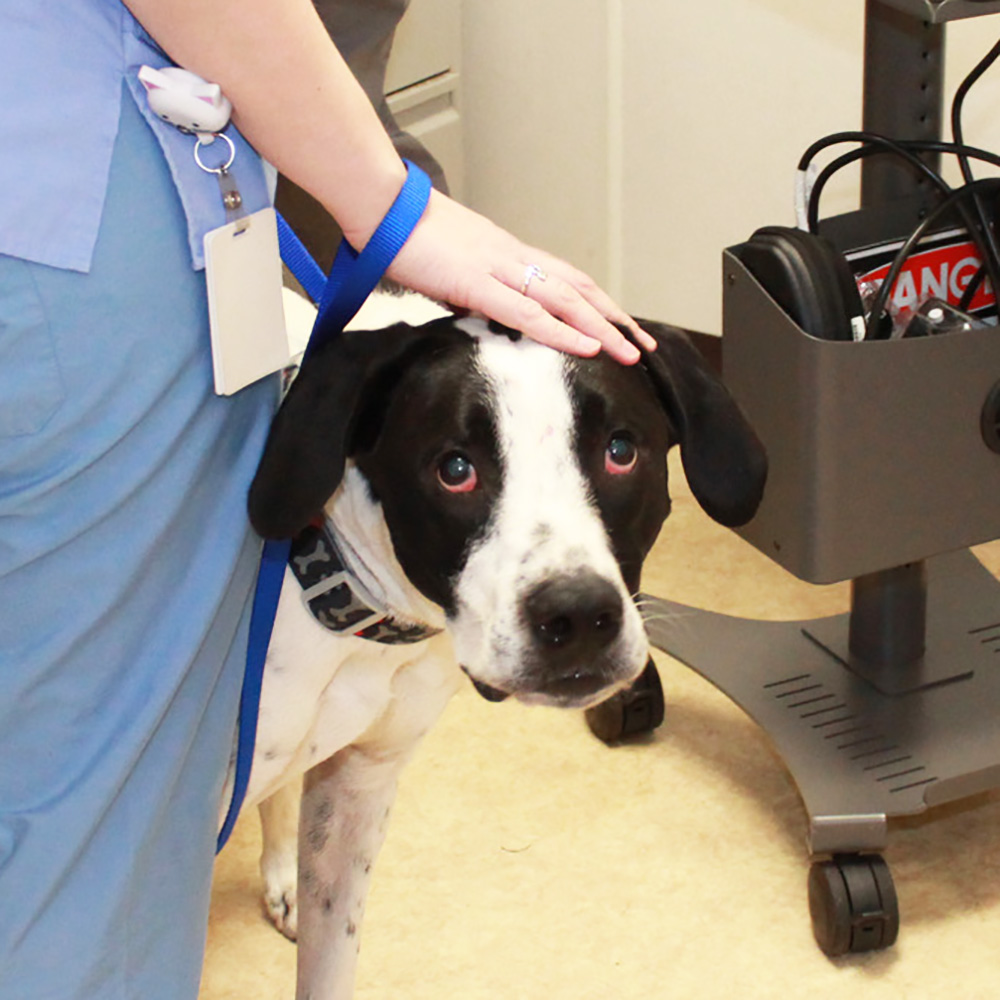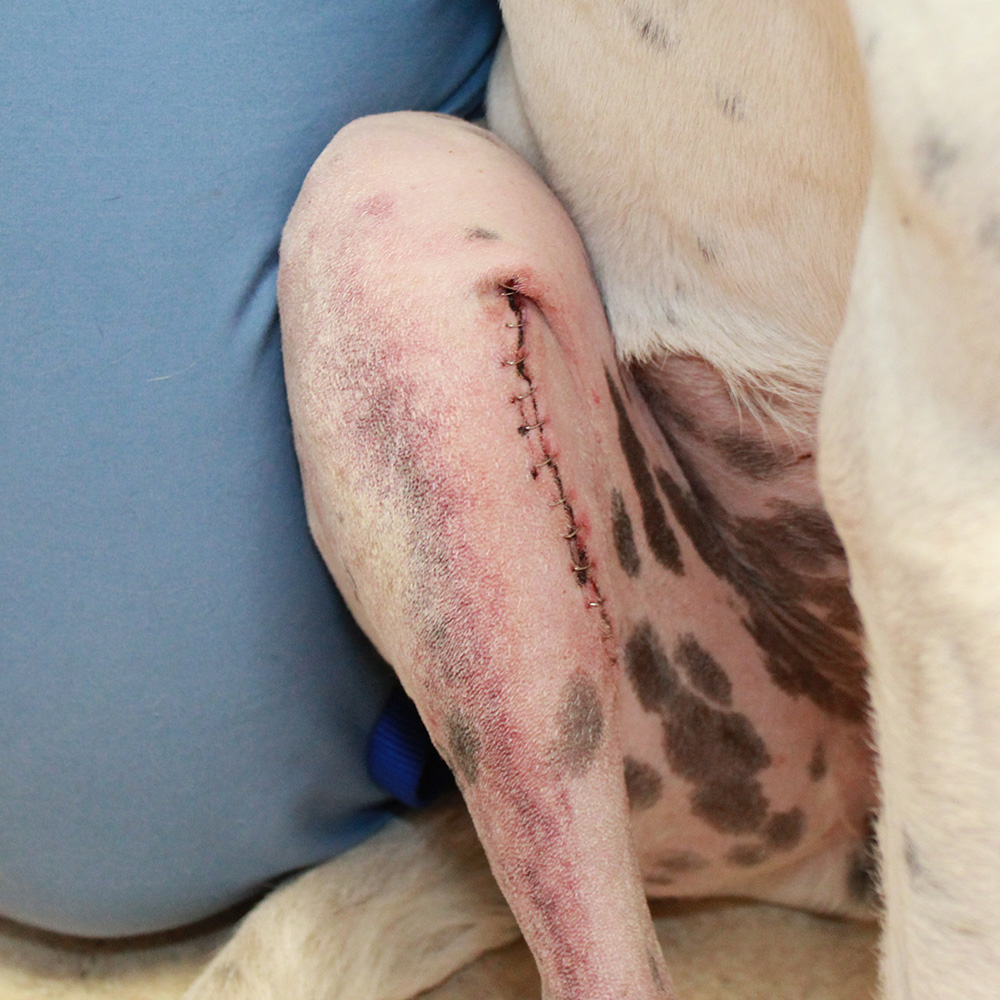 Alex Lewyt Veterinary Medical Center and a visit to an orthopedic surgeon, it was determined that Max would need multiple surgeries to repair the injuries, as well as several months of recovery and rehabilitation in our Foster Care Program. Animal League America Veterinarian, Dr. Sylvia Nagy said although Max has a long road ahead of him, this big mush will be as good as new thanks to being enrolled in our one-of-a-kind Help Me Heal Program.
"Because ruptures of these ligaments often lead to debilitating lameness, Max needs TPLO surgery, or tibial plateau leveling osteotomy, to repair them," Dr. Nagy said. "Usually surgery is the best route when injuries like this occur because it often leads to faster recovery time, better range of motion in the joint, and less likelihood for arthritis, etc."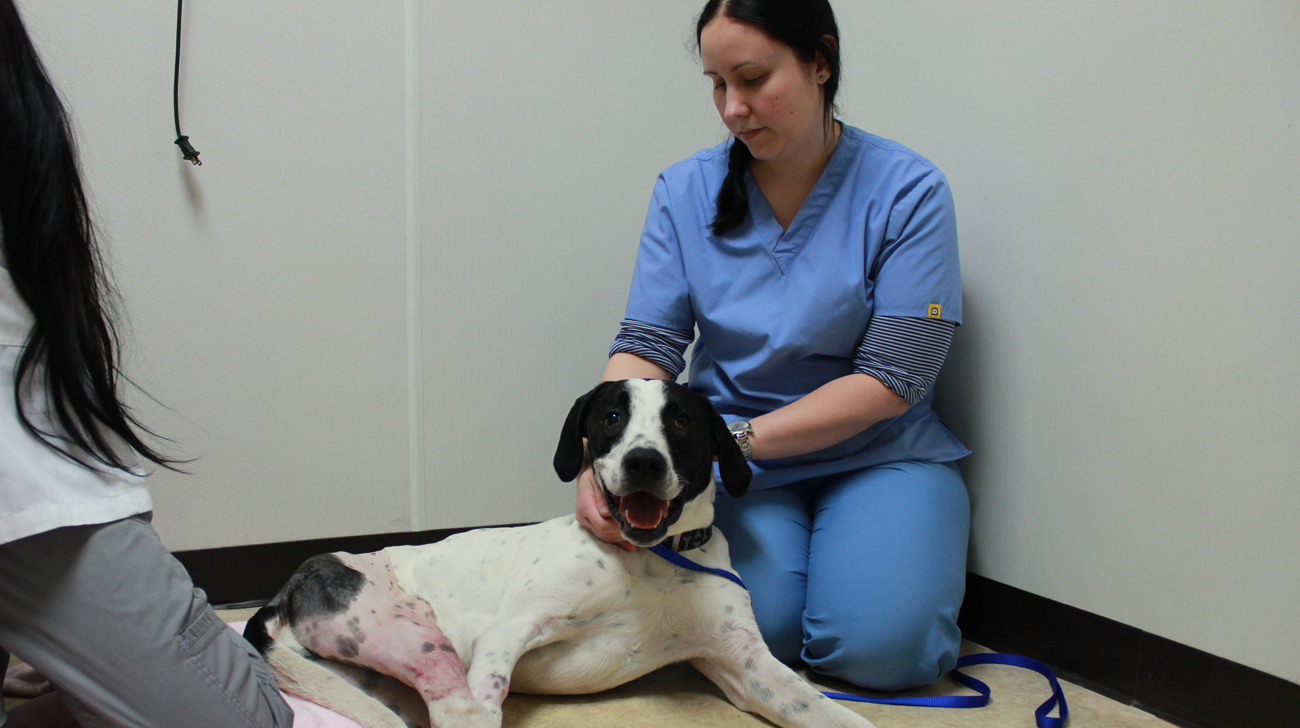 Recently, Max underwent the first of two procedures when surgeons at the Animal Medical Center in New York City successfully repaired the torn ligament in his right knee. Now, with the help of our amazing supporters, this handsome boy is receiving the individualized medical attention and compassionate care he needs to recover and prepare for the next surgery. Doctor Nagy said not only does post-op treatment help to speed up recovery time, but it helps to strengthen all of the muscles in the surrounding area, so Max will be better than ever once he has fully recovered.
"We're using laser treatments on Max's surgically repaired leg twice a week to decrease pain, increase healing, simply trying to do all we can to increase his chances of a quick recovery," she said. "The laser doesn't hurt or cause any discomfort and it only takes a minute each time. The recovery time for each surgery is about six to eight weeks, so we'll be doing all we can to speed up the process with laser treatments, physical therapy, and range of motion exercises."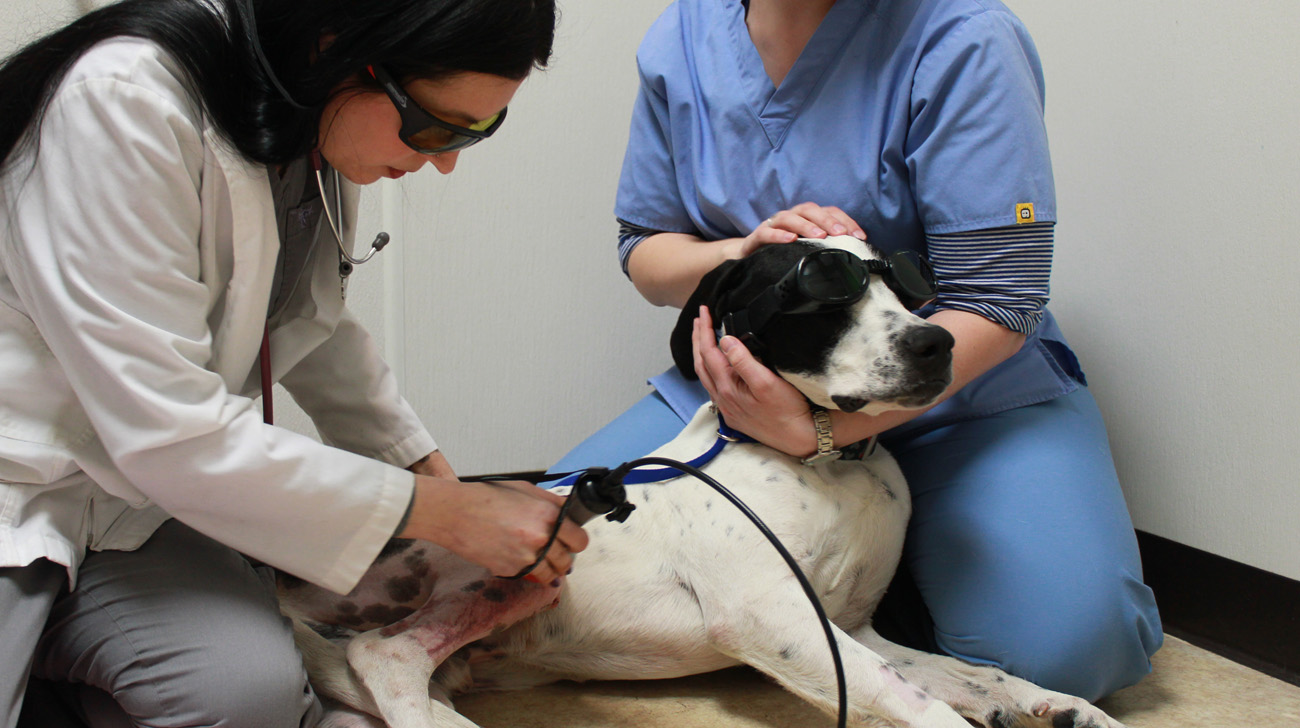 As a member of our innovative Help Me Heal Program, Max will be provided with top-notch medical care and unconditional compassion, and will one day find a responsible, loving home to call his own. But he needs your help. Your donation today can help Max, and countless other animals, get the urgent medical care they need. Thank you for your continued support to this vital program.