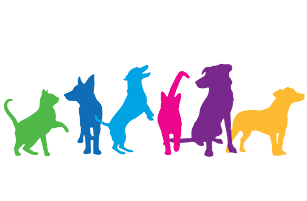 Tour For Life Rolls into NYC!
North Shore Animal League America's mobile rescue and adoption units have criss-crossed the country on a Tour For Life, our nationwide mobile pet adoption program. Now we're heading to New York City for our grand finale! Our Mobile Adoption Units will roll into Columbus Circle, between Central Park West and Broadway, with dozens of highly adoptable dogs, cats, puppies and kittens. Meet us and find your new best friend!
Join Us in Columbus Circle
Friday, May 13, 2016
11:00am to 6:00pm
Save 50% Off Adoption Fees*
It will be a beautiful day in the city with an opening ceremony hosted by PIX11's Linda Church,
and featuring a special award presented to NYPD Officer Ross Garner from Brooklyn's 81st Precinct.
Also on hand, our Mission Mutt-i-grees® students from The Stephen Gaynor School, and P.S. 209 in Clearview Gardens.
*All adoptions subject to approval. Must be at least 21-years-old to adopt. Adoption specials available at NYC event only.
Now in our 16th year, we teamed up with shelters and rescue groups in 53 cities, across 32 states, to help find homes for hundreds of animals in need. This year we're proud to announce that together with our shelter partners, we've helped find responsible loving homes for more than 2,000 dogs, cats, puppies and kittens...and still counting!
Thanks to everyone who came out to meet us on the road, and for getting their rescue on at Tour For Life 2016!
Here's a glimpse of life on the road with Tour For Life.
You can learn more about the Tour by reading our blog, Tails From the Road.
FIND A TOUR STOP NEAR YOU
Western Pennsylvania Humane Society
Pittsburgh, PA
Wayside Waifs
Kansas City, MO
Waynesville Animal Shelter
St. Robert, MO
Watermelon Mountain Ranch
Albuquerque, NM
Watauga Humane Society
Boone, NC
Van Buren County Animal Shelter
Clinton, AR
Tuscaloosa Metro Animal Shelter
Tuscaloosa, AL
SPCA of Cincinnati
Cincinnati, OH
Second Chance Dog Rescue
San Diego, CA
Santa Fe Humane Society
Santa Fe, NM
San Antonio Humane Society
San Antonio, TX
Puppy Love Pet Rescue
Toms River, NJ
Providence Animal Rescue League
Providence, RI
Pets Fur People
Tyler , TX
Pet Project Rescue
Minneapolis, MN
Pensacola Humane Society
Pensacola, FL
Pennsylvania SPCA
Philadelphia, PA
Pasadena Humane Society
Pasadena, CA
Palm Beach County Animal Care & Control
Lake Worth , FL
Northeast Ohio SPCA
Parma, OH
North Shore Animal League America - Grand Finale
New York, NY
North Little Rock Animal Shelter
North Little Rock, AR
Miami-Dade Animal Services
Miami, FL
Martinsville SPCA
Martinsville, VA
Last Hope Animal Rescue
Cedar Rapids, IA
Jefferson SPCA
Metairie, LA
Indianapolis Animal Care and Control
Indianapolis, IN
Huntsville Animal Services
Huntsville, AL
Humane Society of Utah
Murray, UT
Humane Society of Utah
Salt Lake City, UT
Humane Society of the South Platte Valley
Littleton, CO
Humane Society of the South Platte Valley
Highland Ranch, CO
Humane Society of Northwest Louisiana
Shreveport, LA
Humane Society of Memphis & Shelby County
Memphis, TN
Humane Society of Madison County
Columbus, OH
Humane Animal Welfare Society
Waukesha, WI
Homeward Trails Animal Rescue
Arlington, VA
HALO Animal Rescue
Phoenix, AZ
Florence Animal Shelter
Florence, AL
Dogs and Cats Forever
Port St. Lucie, FL
Delaware Humane Association
Wilmington, DE
Connecticut Area Rescue Effort (CARE)
Orange, CT
Coconino Humane Association
Flagstaff, AZ
Citizens for Animal Protection
Houston, TX
Center for Animal Health and Welfare
Easton, PA
Burbank Animal Shelter
Burbank, CA
Boston Medical Center
Boston, MA
Baltimore Animal Rescue & Care Shelter (BARCS)
Baltimore, MD
Austin Animal Center
Austin, TX
Ashland Animal Rescue Fund
Ashland, KY
Animal Welfare League
Crestwood, IL
Animal Protective Association of Missouri
St. Louis, MO
Adopt a Rescue Pet
Las Vegas, NV
Adirondack Save A Stray
Saratoga Springs, NY
RIDE WITH US USING #TOURFORLIFE2016
BE A MISSION MUTT-I-GREES® LEADER
Calling All Schools and Libraries - Don't miss out on this incredible opportunity to help shelter pets across the country!
Raise awareness for homeless animals, cultivate compassionate community leaders and win national recognition for your school. Find out how!